How You Can Be A Paid Caregiver
Have you ever asked yourself, "Can I receive payment for caring for my mom and dad?" If you have, you're not alone. Many people wonder if becoming a paid caregiver is possible but are just unsure where to look.
Yes, it's possible. However, it's also complicated. 
You are probably familiar with the financial impact that family caregiving can have. But there are ways to alleviate this burden. 
A study from the AARP Public Policy Institue found that an estimated 41 million family caregivers administered a total 34 billion hours worth of care — all of which went unpaid. Additionally, these hours, lost earnings and benefits, and out-of-pocket expenses amount to approximately $470 billion.
Here are a few options that might help you to receive compensation for your caregiving responsibilities.
Government Programs For Paid Caregivers
Assistance options can range depending on your loved one's state and situation. This section will help you learn how to receive compensation for your time and labor as well as discover programs to help with caregiving costs.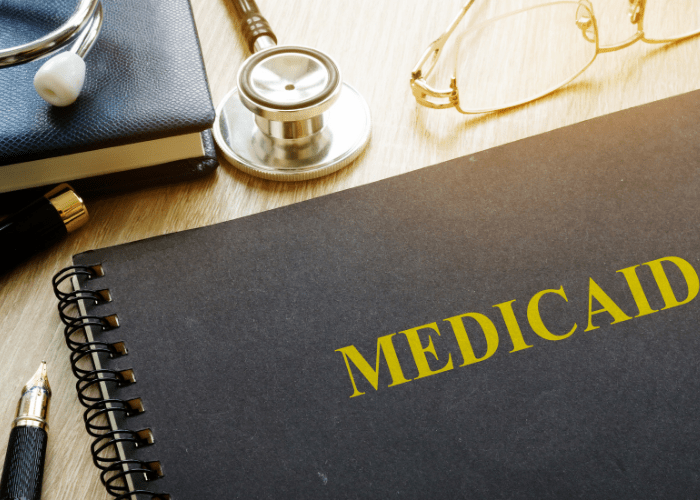 Veterans Benefits
Veterans and their families have a wide variety of benefits, some of which can help offset the cost of home care. The veterans' pension was created to support vets living on fixed- or low-income and has three levels of financial relief:
Basic pension: For lowest-income veterans with very few assets.
Housebound pension: For low-income individuals with a disability who are either unable to leave their home or have significant difficulty doing so.
Aid and Attendance (A&A) pension: For veterans with few assets and limited income who need assistance with activities of daily living (ADLs).
Pensions are exempt from taxes and distributed according to the veteran's income and assets. Additionally, the recipient is free to use the money how they want. If you care for a loved one who is the spouse of a deceased veteran, they may be eligible for this benefit.
The US Department of Veteran Affairs and Veterans Benefits Guide are two resources where you can find more information about these and other benefits.
Home and Community-Based Service Waivers
Low-income seniors may qualify for Medicaid, which offers health coverage for hospital care and physician's appointments. Additionally, it can assist with the expense of in-home, personal, and long-term care. There is a long list of qualifications, but if your loved one meets them, Medicaid can significantly offset some costs associated with eldercare. 
Medicaid also offers Home and Community-Based Services (HCBS) Waivers, or 1915(c) waivers, which provides state coverage for your loved one's care, whether at home or in their community.
Like veterans benefits, waiver programs differ depending on the state. These programs also have different names depending on where you live, although many are affiliated with your state's Cash and Counseling Programs. You may find that there is a long waiting period if you decide to enroll. 
Cash and Counseling Programs
Cash and Counseling Programs are a Medicaid benefit that offers recipients a monthly stipend to pay for services from a list of approved care providers. Elders can use these payments to hire a professional caregiver or compensate you or anyone else for your time. 
Besides a Personal Care Agreement, this program is one of the most direct ways to become a paid caregiver. Medicaid will reimburse you for your loved one's care based on its approved hourly rate, which varies by state. However, the average pay ranges from $9 to $19.25 per hour.
Depending on your state, Cash and Counseling Programs might be called consumer-directed care, in-home supportive services, or something similar. Since Medicaid is a state and federal operation, restrictions and eligibility will vary. 
Find more information by calling your state's Medicaid agency or visiting Medicaid.gov.
State Plan Personal Care Services
Medicaid can extend coverage for personal care expenses through the Medicaid State Plan. As an entitlement program, regular Medicaid offers benefits to anyone who qualifies. And unlike Waivers, there is no waiting period. However, it's important to understand that some states may choose to provide personal care services via a program called Community First Choice (CFC).
If your loved one participates in this program, they can designate you as their primary care provider so you can become a paid caregiver. Your compensation will depend on Medicaid's accepted hourly rate.
When enrollment begins, the state assesses your loved one to judge how many hours of care they need each week. Like other State Medicaid programs, Personal Care Services will have a different name depending on the state, or might not be classified as its own program at all.
Supplemental Security Income
SSI is a program offered by the Social Security Administration that provides benefits for aging, low-income, blind, or disabled individuals. SSI differs from Social Security in that the payments are not contingent on the recipient's previous work. This program also shares similar qualifications with other government assistance programs, like Medicaid and food stamps. 
You can learn more about this program on the Social Security Administration website.
Other Programs To Help You Become A Paid Caregiver
If a Personal Care Agreement or government programs aren't a good match, don't worry because you still have other alternatives. Even one program that can alleviate some of your financial burdens is advantageous.
Personal Care Agreements
A personal care agreement allows you to receive payments from your loved one in exchange for your time. Although discussing this agreement might be uncomfortable, and your loved one may not be receptive, it is a direct way to become a paid caregiver.
You and your loved one should enlist the help of an elder law attorney to create an official personal care agreement (or contract) stipulating the details before the arrangement starts. It should contain specifics about the care you will deliver and the agreed-upon amounts. You can't receive retroactive wages for previous care.
BenefitsCheckUp
The National Council on Aging offers a free resource called BenefitsCheckUp. It provides an exhaustive list of more than 2,500 benefits programs on the federal, state, and private levels for low-income elders with limited assets. You can find assistance for things such as:
Reduced prices for prescriptions

Nutrition services such as Supplemental Nutrition Assistance/Food Stamps

In-home care

Housing

Transportation

Utilities

Income

Legal aid
Area Agency on Aging
Every region in the US has an Area Agency on Aging (AAA). Here, senior care experts can inform you of any assistance program and service in your area. Locate your nearest AAA through the Area Agency on Aging Directory and schedule a meeting. 
Before your appointment, make sure you prepare accordingly and bring any relevant documents regarding your loved one's health and finances. Your counselor will guide you through the process of finding programs, qualification guidelines, and the application process.
Elder Law Attorneys
These lawyers can help you and your loved one tackle estate planning and long-term care preparations. They can also help your loved one secure government benefits such as Medicaid and even assist with applications. As you search for the right attorney, find someone with an elder law background, specifically in your loved one's state. 
Whether you are an unpaid or paid caregiver, we can help!
Meetcaregivers can provide your loved one with the right care they need. From ADLs, specialized care, transportation, grocery shopping, and more, we can help. 
Learn more about our process, then give us a call at 1-888-541-1136. 
Visit the Blog for more information and resources for caregivers and seniors.
---
Sources
"Programs That Pay Children to Care for Their Aging Parents." Getting Paid to Care for Mom or Dad. Are You Eligible?, 11 July 2019, https://tinyurl.com/y2cc5v28.

Sollitto, Marlo. "How Can I Get Paid for Being a Family Caregiver?" How Can I Get Paid for Caring for My Parents? – AgingCare.com, 8 May 2020, https://tinyurl.com/y2v9do4l.