What is elder abuse and neglect?
Elder abuse is when someone responsible for the care of an older adult exploits them financially, inflicts physical, emotional, or sexual harm, or neglects their welfare.
In the U.S., over half a million cases of elder abuse are reported each year. But, millions more go unreported. As frailty increases in elders, they are less able to care for themselves, resist bullying, or defend against attacks.
Moreover, mental or physical conditions can lead some seniors to become difficult companions for people living with them. In addition, they may have worsening sight, hearing, and cognition, which raises their chances of being taken advantage of.
Elder abuse typically occurs in the home of the older adult and often are adult children, other relatives, spouses, or partners. Nevertheless, it also happens in institutional environments, particularly long-term care facilities.
It is imperative that any suspicions of abuse or neglect by a caregiver, including financial manipulation, be reported immediately. All people deserve to feel safe and be treated with dignity and respect. 
Statistics
In 2018, about 1 in 6 adults over 60 experienced a form of abuse in community environments.

2 in 3 staff members of nursing and long-term care facilities admitted abusing an elder in 2018.

Elder abuse causes grave physical distress and long-term mental consequences.

As elderly populations around the world rise, so will predicted cases of abuse.

In 2015, there was an estimated 900 million seniors. By 2050, the number of adults 60 and older will rise to 2 billion.
Types of Elder Abuse and Warning Signs
Elder abuse has multiple forms, from intimidation, threats, neglect, and financial exploitation. Furthermore, the signs of abuse are not always easy to identify or may be mistaken for signs of dementia or frailty from aging.
Many signs of elder abuse overlap with mental decline, but they should still be taken seriously, regardless of what the caregiver says.
Recurrent quarrels or tension between an elder and their caregiver, including personality and behavioral shifts, can be more general indications of abuse. 
These are the most common types of elder abuse:
Physical abuse
Physical elder abuse the intentional force against an elder that results in physical pain, injury, or damage. But physical abuse entails more than physical assault like hitting, pushing, etc. Improper drug use, restraints, or confinement are all forms of physical abuse.
Warning signs
Unexplained injuries like bruises, welts, or scars, particularly if they occur symmetrically on both sides of the body

Broken bones, sprains, or dislocations

A report of drug overdose or failing to take routine medication, or a prescription having more left than it should

Broken eyeglasses

Signs of restraint like rope marks on wrists

Caregiver resisting you seeing the older adult when they're alone
Emotional abuse
Emotional abuse is any treatment that creates emotional or mental pain or distress, such as:
Yelling or threatening to intimidate

Shame and derision

Source: All On Georiga

Constant blaming or scapegoating

Intentional disregard

Isolating from loved ones, friends, or pursuits

Causing fear or terror
Warning signs
Aggressive, deriding, or dominating behavior from the caregiver

Behavior that mimics dementia, like rocking, sucking, or murmuring to themselves
Sexual abuse
Sexual abuse is any contact without consent. It can include physical sex acts, but showing pornographic material, making them view sex acts, or forcible undressing are also forms of sexual abuse.
Warning Signs
Bruising near breasts or genitals

Unexplained vaginal or anal bleeding

Ripped, stained, or bloody undergarments
Neglect
Elder neglect is the failure to meet a caretaking responsibility. In fact, over half of all reports of elder abuse are cases of neglect. It can be deliberate, unintentional, or stem from things like ignorance or rejection that an older adult needs a certain level of care.
Self-neglect
Although the forms of abuse listed above are carried out by others, self-neglect is one of the most frequent types of elder abuse found by geriatric care managers.
Physical or cognitive deterioration or reduced abilities can leave some elders unable to perform essential self-care. Likewise, they may lack crucial personal hygiene, seem dehydrated, malnourished, live in a progressively unsanitary environment, be incapable of paying bills or managing their medicines.
Self-neglect can be a symptom of depression, grief, dementia, or other health concern. Most of the time, the elder will refuse to get help because they are in denial, feel ashamed, or fear to lose their independence.
Warning Signs
Unusual weight loss, malnutrition, or dehydration

Disregarded physical issues like bedsores

Elder left dirty or unbathed

Unsuitable clothing for the weather

Hazardous living conditions, such as a lack of heat or running water

Abandoning at a public place
Financial exploitation
Caretakers or an outside party can financially exploit elders by using their funds or property for unsanctioned purposes, such as:
Misusing personal checks, credit cards, or accounts

Stealing cash, income checks, or personal belongings

Forging signatures

Identity theft
Honest caregivers, relatives, or friends must be aware of common scams that target seniors:
Notice of a "prize" that requires payment to collect

Fake charities

Investment fraud
Warning Signs
Large amounts withdrawn from accounts

Abrupt changes in the elder's financial situation

Missing belongings or cash

Questionable changes in wills, power of attorney, titles, or policies

Adding other names to the elder's signature card

Unusual financial activity that the older adult couldn't perform

Needless services, goods, or subscriptions
Healthcare fraud
Unethical healthcare providers can also abuse older adults in their care, for example:
Charging for healthcare services that were not provided

Overcharging or double-billing

Receiving bribes for referrals to other providers or prescribing certain medications

Over- or under-medicating

Suggesting fraudulent treatments for illnesses or other conditions

Medicaid fraud
Warning signs
Duplicate statements for the same medical service or device

Signs of over- or under-medication

Indications of insufficient care even though bills are paid in full

Issues within the care facility, such as poorly trained/paid staff, inadequate staff, overcrowding, incomplete answers to care questions
Risk Factors for Elder Abuse
Caring for an older adult with various needs can be challenging, and going through the frailties and dependence of aging is hard for seniors.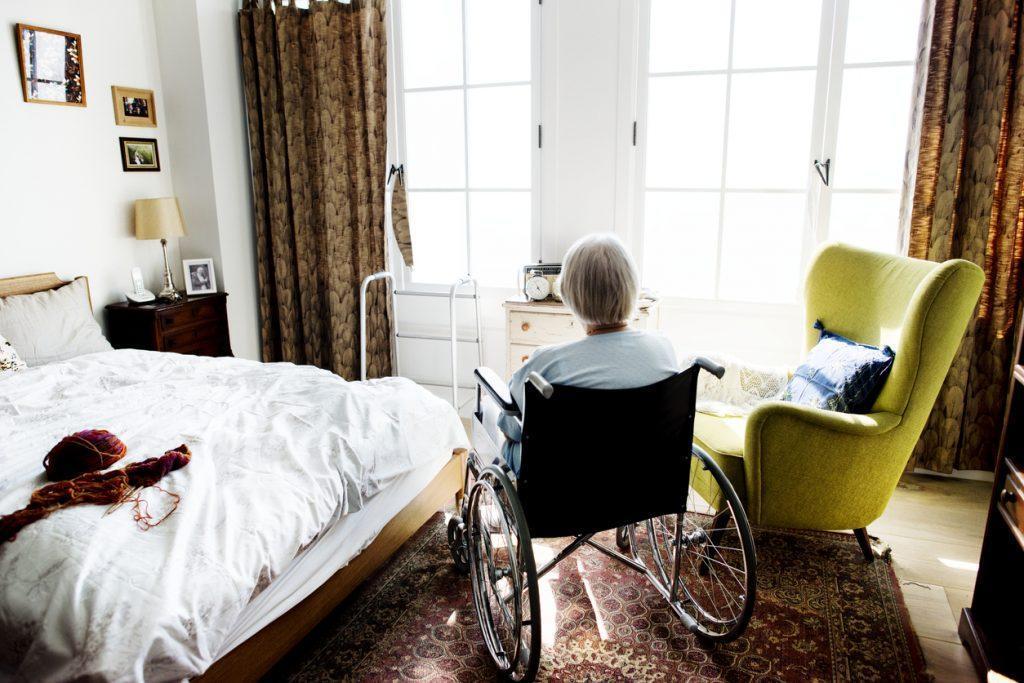 The demands of caregiving and the needs of the elder can cause situations where the chance of abuse is more likely.
Of course, there are many benefits of caregiving, and many family caregivers find it fulfilling.
However, the burden can increase as the aging adult's health worsens, which can cause significant stress.
Caregiver burnout can lead to mental and physical health problems, decrease patience, and leave them more susceptible to neglecting or snapping at those in their care.
Besides the caregiver's failure to regulate stress, other risk factors for elder abuse include:

Depression in the caregiver

Absence of support from other possible caregivers

The perception that caregiving is troublesome and has no emotional benefit

Substance abuse by the caregiver

A high degree of the elder's illness or dementia

Social isolation

The adult in care was previously an abuser themselves

A history of domestic violence at home

The elder uses verbal or physical aggression
Caregivers in care facilities can also encounter a degree of stress that leads to abuse. For instance, nursing home staff who aren't adequately trained, are overwhelmed with responsibilities, are unfit for the job, or work in poor conditions may be prone to elder abuse 
Preventing Elder Abuse
If you are responsible for the care of a senior and feel you are at risk of abusing or neglecting them, help and support are available.
Do you:
Have trouble controlling your temper and find yourself screaming louder or lashing out more?

Have other people who have communicated concern with your behavior or the hostility between you two?

Feel emotionally detached or overcome by the day-to-day needs of the person in your care?
It's important to realize that the first step to getting help and stopping abuse is realizing you have a problem.
Steps caregivers can take to deter elder abuse or neglect:
Promptly find ways measures to ease stress and burnout
Stress is a huge factor leading to elder abuse and neglect. You can lower stress levels through routine stress-relieving methods like yoga, meditation, or deep breathing exercises.
Ask for assistance
Whether from friends, other relatives, respite care agencies, or an adult daycare program. Find a way to take regular breaks from the job and focus on your self-care, even if it's for a few hours.
Anger management 
Research techniques for controlling your temper and seek a professional about getting help.
Practice self-care
If you aren't getting enough sleep, you're more likely to surrender to anger. Eat healthily, develop and stick to an exercise routine, and stay on top of your own medical needs.
Get help for depression
Family caregivers are particularly more at-risk for depression, and there are many things you can do to improve your mood and feel better.
Join a support group
Share your anxieties and experiences with other caregivers dealing with the same challenges. It will help you feel less isolated and is an excellent way to learn tips and insight when caring for seniors.
Address substance abuse
Getting help for substance abuse problems is not an easy task. However, there are many ways you can approach drug or alcohol abuse.
See a professional
If you feel like you've tried everything, but nothing works, it's time to talk to a therapist.
Steps to help elders
Call or visit often
Frequently reaching out to the older adult will build trust and help them see you as someone they can come to for help.
Offer relief to the caregiver
Volunteer to care for the elder so their caretaker can have some time for themselves. If possible, extend this gesture regularly.
Track the senor's prescriptions
Make sure that the amount of medicine taken matches the prescription dates.
Be attentive to financial abuse
Ask the senior for permission to check their bank accounts or credit card statements for unapproved purchases.
Know the warning signs
Identify the potential warning signs and risk factors for elder abuse and neglect and so that you can report instances immediately.
Protecting yourself from abuse
Arrange your financial and legal affairs. If they aren't, ask for professional help to get them in line. Reach out to loved ones and friends to prevent isolation.
If you are unhappy with your care, tell someone or call an elder abuse hotline above all else.
Reporting Elder Abuse and Neglect
If you are an older adult experiencing abuse, neglect, or exploitation, tell someone. Alert your doctor, a friend, or trusted relative know or call one of the numbers below.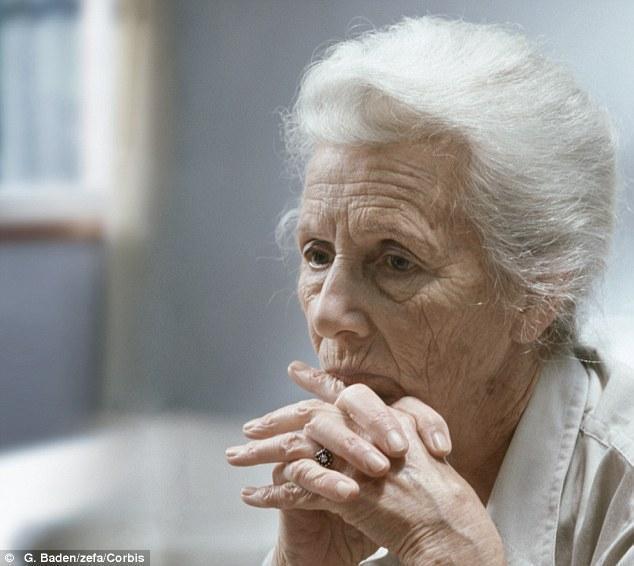 If you witness elder abuse or neglect either presently or in the future, report the situation right away. Make continuous reports so authorities can form a complete picture. With more information, the more likely the elder will get the help they need.
Abuse can go unseen for a prolonged time because seniors can be more isolated from the rest of the world.
At the same time, many older adults don't report abuse, even if they're capable. Some fear reprisal or see an abusive caretaker as better than none and having to move out of their home.
If the abusers are the adult children, the aging parent might feel shame that their children are hurting them, or blame themselves.
Alternatively, they may feel that they are protecting their children from the law. In any instance of abuse, it can be challenging to uphold the elder's right to autonomy while simultaneously ensuring proper care.
Abuse by a primary caregiver like an adult child:
Do not face the abuser yourself
Unless you have permission and can promptly move them somewhere with safer care, confronting the abuser may put the elder in more danger.
Find support among other relatives
If the suspected abuser is a member of your family, then other relatives might be more successful in convincing the elder to think about different care.
Hiding abuse because of shame
Of course, it's hard to accept that a family member has it in them to abuse someone you love. You might even feel apprehensive for fear that the elder becomes angry at you for saying anything. But early intervention is key to a better result for everyone. 
For instances of self-neglect:
Maintain contact
Even if the older adult declines help, continue reaching out to them. Ask others to declare their concern. A peer or third party, like a geriatric care manager, may have more success getting through to your loved one.
Talk to your loved one's doctor
Self-neglect can have detrimental medical consequences, so share your worries with their medical team.
Consider a trial period for home services
Prompting your loved one to hire a home service such as housekeeping or meal delivery service for a few weeks may help them see positive differences and recognize the benefit of alternative care.
Tour senior housing facilities
Set up an appointment to visit an assisted living or other facilities, but reassure your loved one there's no pressure to move. Touring a facility may disperse any myths or qualms about moving.
Contemplate legal guardianship
If your loved one is unable to care for themselves safely, research steps for legal guardianship or conservatorship. However, if no one in your family can take on this role, the court can designate a guardian.
Resources and Support
Meetcaregivers
Finding the perfect match for you or your loved one ensures your peace of mind and make sure they are in the best possible care. Contact us at 1-888-541-1136.
We update our blog every Monday, so check in regularly and find new information about senior care.
Sources
"Definitions|Elder Abuse|Violence Prevention|Injury Center|CDC."

Centers for Disease Control and Prevention

, Centers for Disease Control and Prevention, 28 May 2019, www.cdc.gov/violenceprevention/elderabuse/definitions.html.

"Elder Abuse."

World Health Organization

, World Health Organization, 8 June 2018, www.who.int/news-room/fact-sheets/detail/elder-abuse.

"Elder Abuse and Neglect."

HelpGuide.org

, 14 Feb. 2020, www.helpguide.org/articles/abuse/elder-abuse-and-neglect.htm.

Kaplan, Daniel B., et al. "Overview of Elder Abuse – Older People's Health Issues." MSD Manual Consumer Version, MSD Manuals, May 2019, www.msdmanuals.com/home/older-people's-health-issues/elder-abuse/overview-of-elder-abuse.