Understanding Different Types Of Face Masks 
Face masks are a critical preventative measure to control COVID-19 transmission. They stop the virus from spreading through respiratory droplets and infecting other people. There are different types of face masks, each offering a different level of protection — though some have none at all. Understanding the differences will help you choose the right kind of mask as you do your part to keep yourself and those around you safer.
What Types Of Face Masks Should COVID-19 Patients And Caregivers Wear?
Face masks are critical in protecting others, particularly people who have a higher risk of infection, such as:
Older adults 65 and older 

Those with heart disease, diabetes, chronic lung disease

Individuals with compromised immune systems

Cancer patients

Medically obese individuals
Anyone who receives a diagnosis should immediately self-isolate. But those who cannot avoid contact with other people should cover their faces. In these situations, surgical or cloth coverings are the best types of face masks to wear.
If you are a caregiver assisting a patient with COVID-19, you should wear a mask and eye protection.
Which Types Of Face Masks Are Most Effective?
The types of face masks that provide the best protection are those with two or more fabric layers. To stop respiratory droplets from spreading, the mask must cover your nose and mouth completely and have no large spaces. 
Proper face masks should have ties or ear loops so you can wear it securely. If you wear glasses, wear a mask with a flexible top border. This feature lets you shape the mask over the bridge of your nose and stops your glasses from becoming cloudy.
One way to determine if you're wearing the right type of face mask is by trying to blow out a candle while you wear it. If you're wearing a proper mask, you won't be able to extinguish the flame.
What Are The Different Types Of Face Masks?
Cloth And Paper Masks
Cloth or paper masks, such as the N95, are the most effective at preventing the spread of COVID-19. If you make a homemade mask, Johns Hopkins Medicine recommends using thick, densely-woven cotton materials. The tighter the weave, the more effective the mask. 
The World Health Organization (WHO) advises people to wear cloth masks with three layers. Each layer has an important purpose. The first one absorbs droplets, the second acts as a filter, and the third — a nonabsorbent material — prevents outside droplets from entering. 
KN95 Masks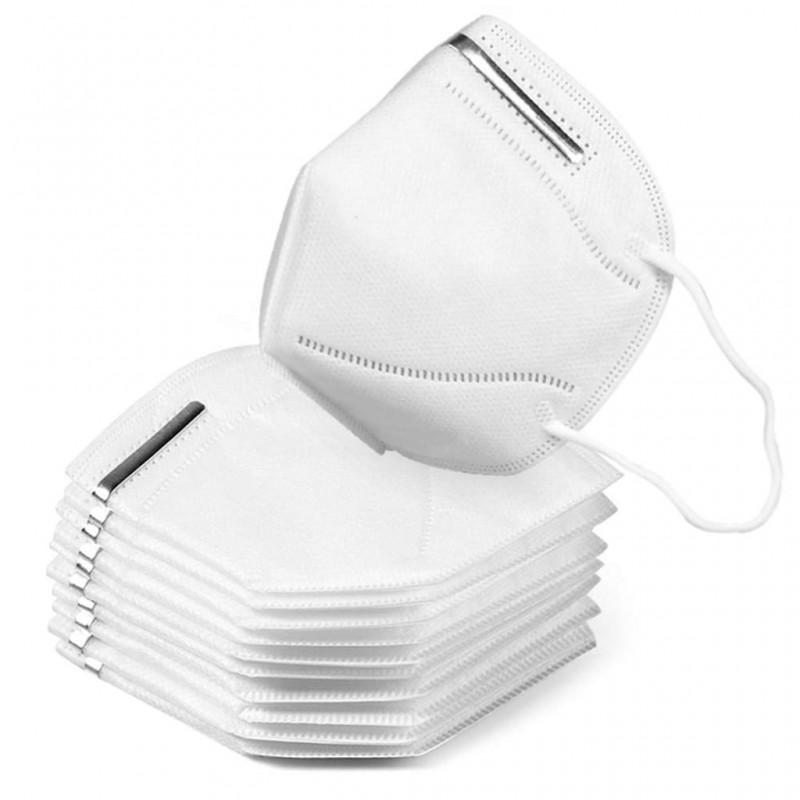 KN95 masks are the Chinese equivalent of N95 face masks in the US. Manufacturers must adhere to the regulations enforced by the Chinese government. This type of mask protects wearers from up to 95% of particles in the air larger than 0.3 µm. 
KN95s have ear loops, a top border to form across your nose, fit tightly on your face, and have five layers of protection. Currently, the WHO has approved KN95s for prolonged use and reuse.
Procedural And Surgical Masks
Procedural and surgical face masks are made from non-woven materials. They do not fit as closely as cloth or paper masks and cover the mouth and nose, preventing transmission. These types of masks, which include three-ply N95 masks, are among the most effective at preventing infection.
Bandanas And Scarves
You should never wear a bandana or scarf in place of a face mask. Several studies have concluded that these items offer zero protection against transmission and infection. 
According to the Journal of Hospital Infection, scarves offered a mere 44% protection rate when exposed to an infected patient for 30 seconds. Alarmingly, that figure dropped to 24% after 20 minutes of exposure.
Masks With Valves And Vents
The Centers for Disease Control and Prevention (CDC) strongly advises that you do not wear these types of face masks. One-way valves do not contain contaminated droplets and only make transmission worse.
Professional Respirators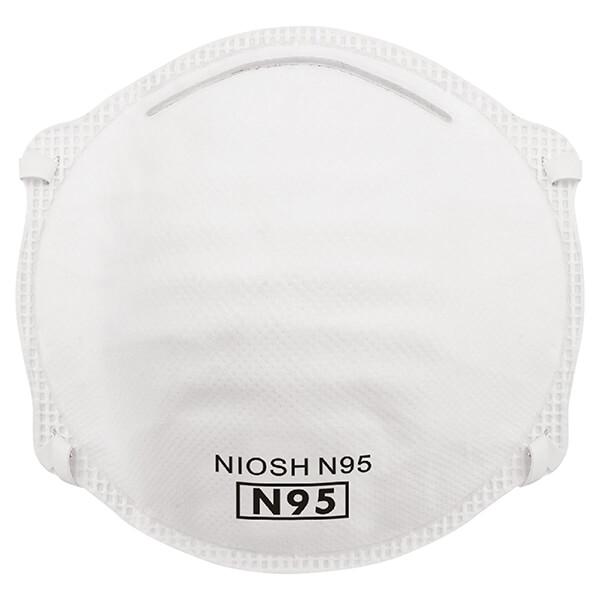 Professional respirators, or N95 respirators, are a type of medical device that limits infection by protecting the wearer from microscopic droplets. Wearers must take a fit-test to determine the correct make, model, and size to guarantee a close fit. 
N95 Dasheng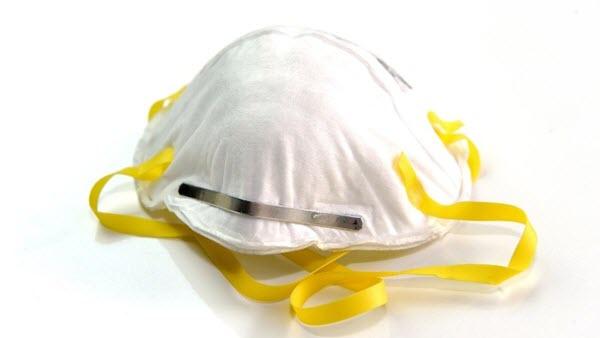 N95 Dasheng masks are manufactured in China and offer the same level of protection as N95 face masks. They fit securely on the face and are effective at preventing particles from entering the atmosphere. N95 Dashengs are approved by the National Institute for Occupational Safety and Health (NIOSH).
Meetcaregivers Is Here For You
Meetcaregivers is here for you and your loved ones during this challenging time. From protective equipment like face masks and test kits to free meal delivery, we can help.
Contact us online or call 1-888-541-1136 and ask how we can support you and your family. 
Visit the blog for more resources for caregivers and seniors.
---
Source
Bendix, Aria. "One Chart Shows the Best and Worst Face Masks for Coronavirus Protection – and Which Situations They're Suited For." Business Insider, Business Insider, 6 Sept. 2020, https://tinyurl.com/y3pjl5uh.

Center for Devices and Radiological Health. "N95 Respirators, Surgical Masks, and Face Masks." U.S. Food and Drug Administration, FDA, 20 Aug. 2020,https://tinyurl.com/y3j28n8p.

Cralle, Terry. "KN95 Mask: 12 Things You Need to Know Before Buying." Terry Cralle, 16 Oct. 2020, https://tinyurl.com/y5tlq3bp.

Maragakis, Lisa Lockerd. "Coronavirus Face Masks & Protection FAQs." Coronavirus Face Masks: Types & When to Use | Johns Hopkins Medicine, 16 Oct. 2020, https://tinyurl.com/y6tt6y6b.