What Is An Advance Directive?
Preparing your aging parent's end-of-life care or critical medical decisions are among the most difficult things you can do. While you can't plan for everything, an advance directive (also known as a living will) can ease some of the burdens.
According to Caring.com, "an advance directive is the primary legal tool for protecting a person's health care wishes if and when they can't speak for themselves."
These documents are essential for several reasons, especially if your parent becomes incapacitated or loses their ability to communicate due to advanced dementia, stroke, or other conditions. 
These forms permit medical providers and the designated agent to make decisions that align with your parent's wishes. In addition, it gives you the authority to speak for your parent, which prevents confusion or disagreements over their care.
You never know when or if an illness or injury will occur. Establishing an advance directive will keep your family on the same page if something were to happen. Not only that, but it can provide much-needed peace of mind for everyone involved in your parent's care.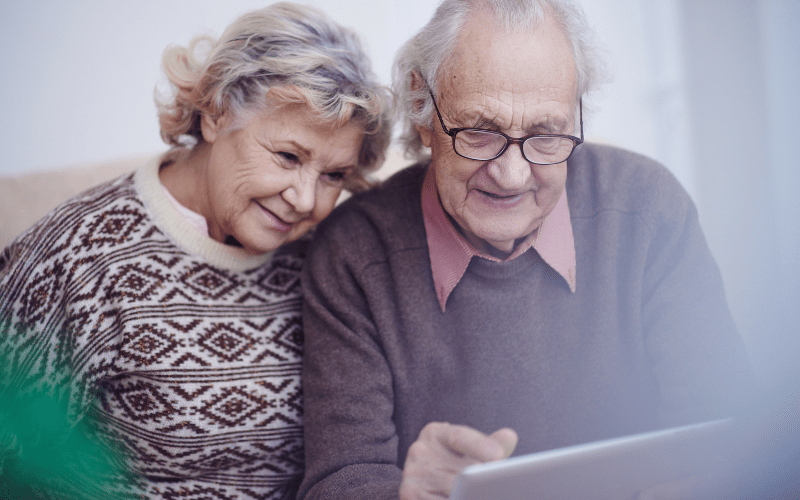 What Is The Purpose Of An Advance Directive?
"Advance directive" is an umbrella term for various documents that protect your parent's best interests if they lose their ability to communicate, such as:
Living wills

Health care declarations

Medical power of attorneys

Durable power of attorneys

Patient advocate designations



All of these serve the same purpose: 
They help your loved one stipulate the care they do or don't want.

This can include artificial life-prolonging care, comfort care, feeding tubes, etc. Most states let terminally ill or permanently incapacitated individuals define these forms of care. This simplifies things for families and health care providers who are legally obliged to fulfill their patients' preferences or find a provider who will.

They give you (or another family member) the power to make medical decisions for your parent

— including wishes not outlined in the form.
You may need additional documents to ensure their preferences are followed depending on which state your parent lives in. For example, a living will lays out your parent's wishes but doesn't grant anyone authority to make medical decisions or follow your loved one's preferences.
On the other hand, medical power of attorney can designate you to act on your parent's behalf and make other medical decisions such as:
Agreeing to or denying medical care or treatment options concerning your parent's physical or mental health

Hiring or firing health care providers

Long-term care or hospitalizations

Complete medical record access
Still, these types of documents don't specify the exact types of care your loved one desires. This risks confusion and debate between medical providers and family members, regardless of what your parent wants.
Naming An Agent In An Advance Directive
Choosing the right person to act on your parent's behalf is key. Your parent should select somebody who is:
Trustworthy

Familiar with their preferences

Good at communicating with others

Located close to them or easy to contact

Strong enough to follow your parent's wishes, even when they face criticism

Ready and able to discuss death and dying with your parent 
It's also a good idea to name a "backup" agent. While this individual can't make decisions or hold any power, they can step up in situations where the original agent can't perform their duties. 
If your parent doesn't know anyone they can name, they should still create an advance directive. Although waiving an agent isn't the best option, medical providers would still be required by law to follow your loved one's preferences.
Where To File An Advance Directive
When your parent completes their advance directive, encourage them to store it in a secure, easily accessible place. In addition, they should also provide copies to:
Their lawyer and doctors (ask that the document be included in your parent's medical records)

Trusted relatives (or a close friend)

Health care facilities responsible for your parent's treatment

The designated agent
It's also a good idea to save a note in your parent's wallet indicating the existence of an advance health care directive and the agent's contact information.
How To Talk To Your Parent About An Advance Directive
No one enjoys discussing their mortality, which makes talking to your parent about an advance directive particularly difficult. 
The following tips may not make the conversation less uncomfortable, but they can help you work through this challenging talk more effectively.
Your parent may already have their advance directive and preferences finalized, but that doesn't mean they're ready for this conversation. 
Prepare to discuss this topic with your parent throughout several conversations. It may take weeks or even months, but this is something that should you should not rush.
Some things may be difficult to talk about, so when things get too tough, both of you must step back and regroup when you're ready to continue.
There may be contention among other members of your family over your parent's care. So before tensions escalate, let your family know that it's better to solve these disagreements while your parent is alive, aware, and able to communicate their wishes themselves.
It's not always easy, but communicating clearly and calmly will minimize family disputes and potentially ease your grief when your parent can no longer able make decisions.
Talk To Other Relatives About Creating An Advance Directive
Your parent may feel singled out if other older family members could benefit from an advance directive. However, creating these documents together could help your parent feel more at ease and promote a healthier, more effective discussion.
Make Sure Your Parent Feels Heard
A large part of your conversation will involve your parent's preferences, wishes, and concerns. Make sure to listen patiently and attentively, take notes, and ask questions to promote an open and honest conversation.
Depending on your family, you may find that hiring a professional to create an advance directive is the best decision. This person could be a clergy member, lawyer, family counselor, or someone else who is familiar with these documents and the process.
You can't plan for everything, but it helps to create an advance directive for your parent. This document, as well as a power of attorney or a living will, can support your parent's dignity and wishes during end-of-life care.
If your parent needs extra assistance around the house, we can help. Call 1-888-541-1136 or contact us online for more information.
Visit our blog for more resources for family caregivers and seniors.
"A Guide to Advance Health Care Directives." Caring.com, www.caring.com/caregivers/advance-directive/.

"Advance Directives and Living Wills: Bringing Up Sensitive Topics." Advance Directives and Living Wills: Bringing Up Sensitive Topics – Family Caregiver Alliance, www.caregiver.org/news/advance-directives-and-living-wills-bringing-sensitive-topics/.