Job Outlook For Caregiver Careers
Caregiving careers are in high demand. And as the country's elderly population continues growing, so will the occupational outlook for home health care professionals. This market is highly diverse, so you're sure to find a position that best suits your skills and preferences. 
You will always have opportunities to work no matter what role you choose. That's because this field currently has the highest demand among any occupation. For example, the US Bureau of Labor Statistics (BLS) projects caregiver careers like home health and personal aides will rise by 34% from 2019 to 2029. When you compare that to the average growth of 4% for all other jobs, it's clear to see the need for qualified caregivers.
Furthermore, data from the BLS also predicts more growth in the nursing field, with demand for certified nursing assistants (CNAs), licensed practical nurses (LPN), and registered nurses (RNs) predicted to grow 8%, 9%, and 7%, respectively.
But although the job outlook is excellent, caregiving isn't for everyone. So next, we'll discuss the qualities of a good caregiver and review some of the options, training, and professional requirements needed to get hired.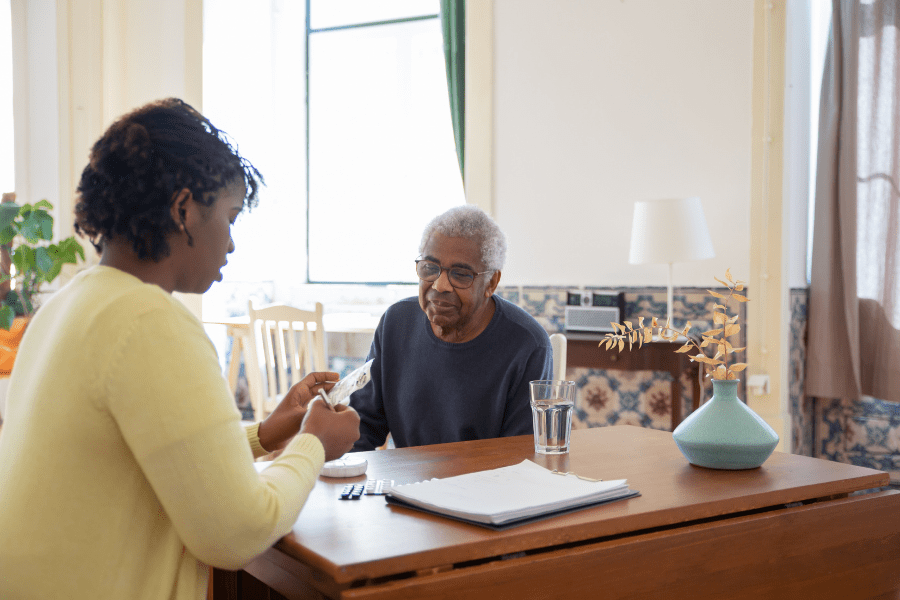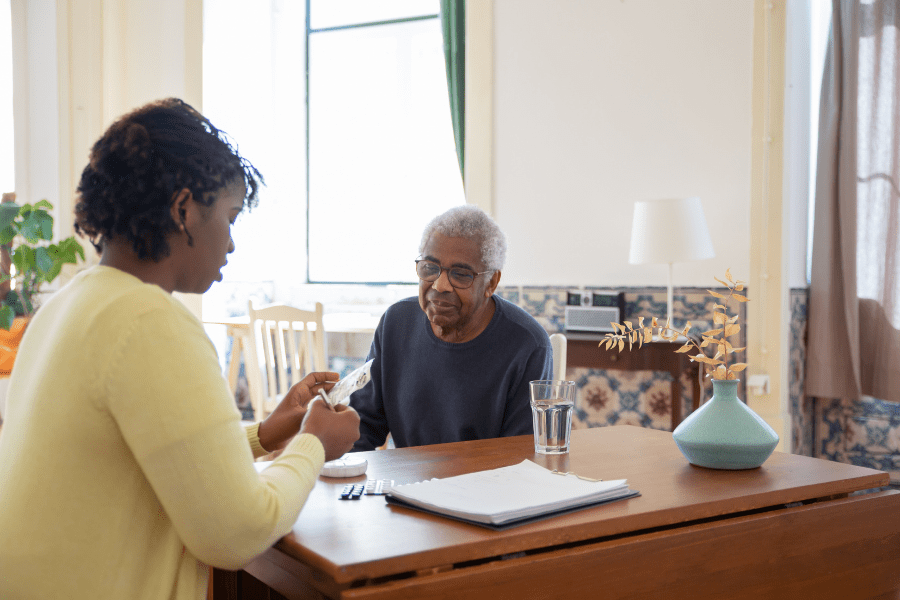 Types Of Caregiver Careers
Some caregiver careers, such as registered nursing, require extensive formal education and training. This background is why LPNs and other higher-level care providers typically work with clients with more advanced care. 
On the other hand, entry-level caregiving positions, like health aides (HHAs), receive on-site training and typically only assist clients with basic care needs, such as:
Companionship
Bathing and grooming
Dressing
Meal preparation
Transportation
Errands (or planning deliveries)
Housework
Record-keeping and reporting
Alternatively, nursing may be a good fit if you're interested in medical care. As a nursing assistant, you would be in charge of completing tasks such as:
Taking clients' vitals or administering medication
Maintaining and using medical equipment
Updating medical records
Informing families and elders how to manage specific injuries or conditions.
Here are some of the general duties of different types of caregivers:
Companions: Primarily perform light housework, help prepare meals, and provide companionship.
HHA: Home health aides help clients with disabilities or medical issues retain their dignity and independence by assisting with activities of daily living (ADLs).
Personal care aide: Like HHAs, personal care aides assist clients with ADLs, personal care, and housework.
CNA: Certified nursing assistants provide personal care. However, they also have the training to provide more health care services.
LPN: Licensed practical nurses' primary duties include monitoring clients' health and assisting with basic medical needs.
RN: Registered nurses collaborate and provide care, guidance, and emotional support for clients and their loved ones. In addition to fulfilling health care needs, some RNs supervise LPNs, HHAs, and assistants.
Of course, these are just a few of your options. For each area, you can focus on a particular aspect of caregiving, like respite, elder, or hospice care.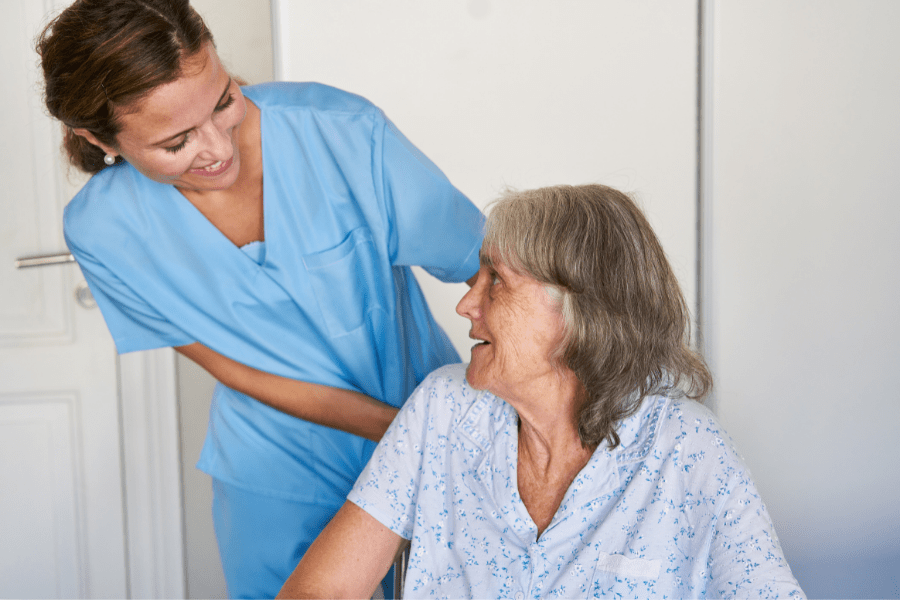 How To Begin Your Professional Caregiver Career
Of course, the high demand for qualified caregivers means more competition. However, these suggestions can keep you focused and help you stand out, so you find a job you love: 
Before diving into the labor market, pick one type of caregiver career you want to pursue.
Complete any necessary training before submitting job applications.
Look for caregiver certification courses to leverage a higher salary.
Use multiple job listing sites and channels to find more job options that fit you best.
Lastly, the more versatile your schedule and skillset, the better your job outlook.
Review Your Qualifications
As a caregiver, you help older adults age in place safely, comfortably, and gracefully. Additionally, your presence could make a positive impact by reducing the risk of senior social isolation.
Of course, all of this requires a particular type of person. Caregiving involves empathy, compassion, and a desire to help, but it also calls for collaboration, strong communication skills, and patience.
Here are a few other caregiver qualifications employers look for in a candidate:
Positivity
Integrity
Motivation
Active listening
Observation skills
Interpersonal skills
Attention to detail
Time management
Depending on the state's or agency's guidelines, more qualifications or training could be necessary, so look online or contact the agency to ask about specifics regarding the job or the hiring process.
Caregiver Education, Certification, & Training
Educational requirements vary depending on the degree of care each caregiver career requires.
For instance, entry-level caregiver careers such as HHAs or personal care aides usually require a high school diploma or equivalent. However, it may not be necessary depending on the role. In addition, these positions have minimal experience requirements and often have employer-provided training.
On the other hand, those who wish to work with a certified care facility or home health agency need more advanced training to respond to emergencies appropriately. Likewise, most states typically require ongoing education for certification or license renewal.
If you want to become an LPN, educational requirements may differ by state. But generally, LPNs must complete an approved formal education curriculum and licensing requirements. Similarly, RNs must have a valid license and a degree from a state-approved nursing program.
Where To Find Job Opportunities For Caregivers
Right now, you have a unique opportunity to leverage demand for your skills for more benefits. With that in mind, you can start your search on places such as:
Google: First, search for local openings in your area. You can search "caregiving jobs near me," "caregiver careers," or for available positions at specific agencies.
Directly through the agency: Or, you can visit your potential employer's website and find their career section to locate nearby job and training opportunities.
Search listing sites: Indeed, Glassdoor and similar platforms likely have many available positions near you.
Work with a recruiter: Hiring agencies can help you find the right caregiver job. Just search online for local staffing firms near you.
Of course, don't forget to update your resume! After all, you went through all the work to learn the skills you need for a career in caregiving. So don't you want to make sure these areas shine when you apply?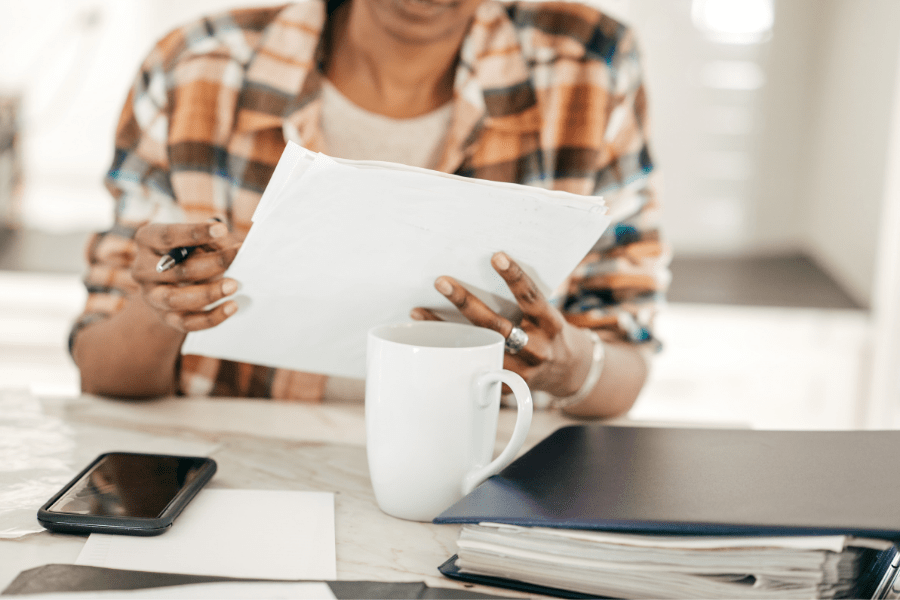 MeetCaregivers: Caregiver Careers, Senior Services, & More
If you're interested in helping people or want to pursue a healthcare job, consider one of the many caregiver careers available. Moreover, you will find many opportunities with the demand for qualified caregivers at an all-time high.
So if you'd like to know more about our agency, caregiver match program, or products, call 1 (888) 541-1136 or contact us online. Or visit the blog to learn more about caregiver certification, training, and more.
ComfortKeepers. (n.d.). Now's the Time to Start a Job with Purpose. StackPath. Retrieved December 13, 2021, from https://www.comfortkeepers.com/careers/caregiver-positions. 

Doyle, A. (2021, June 30). How To Find a Caregiver Job. The Balance Careers. Retrieved December 13, 2021, from https://www.thebalancecareers.com/how-to-find-a-caregiver-job-5191171.