What Are The Different Types Of Caregiver Certification?
Caregiving isn't for everyone. But if you want to help others and want to help seniors live fuller, healthier lives, then this might be the career for you. Whether you're just starting to explore this career path or have several years of experience, you'll find that different types of caregiver certification can help you take your career to the next level.
Specialized training and certification demonstrate your willingness to serve others through excellent care. Not only that, but it also creates new opportunities in your field or lets you find new ones in another.
Whether you're a family caregiver, a part-time companion, or a full-time CNA, furthering your education will put you leagues ahead of everyone else.
Before you do anything, research your state's requirements for senior care. You can do this online through the Better Business Bureau and local, state, and federal websites. Alternatively, you can Google your state's specific eldercare requirements or review In The Know's state requirements list.
Are you ready to explore the different types of caregiver certification? Then, check out the courses below.
Basic Caregiver Certification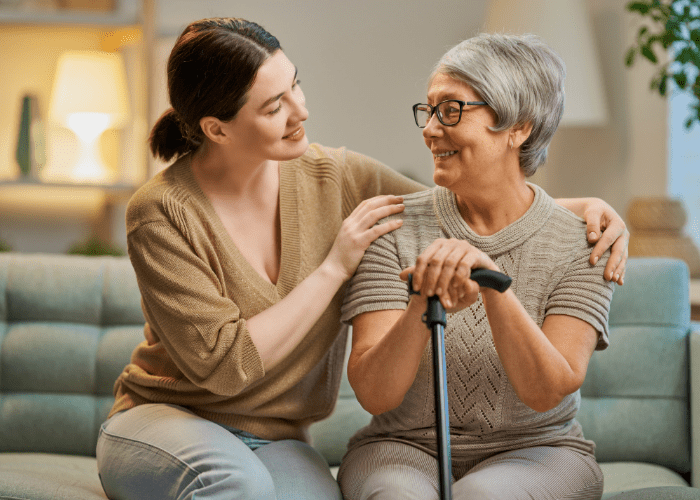 You can find hundreds of resources and courses for basic caregiver certification. These programs are ideal for family caregivers who are new to their role and want to ensure they can adequately care for their loved ones.
Generally, this type of caregiver certification teaches you how to help your loved one with activities of daily living (ADLs), what to do in an emergency, and how to effectively manage relationships between family members as a caregiver.
Look for programs certified by the state department of health, or check out an online course such as Caregiverlist's Basic Training for Caregivers or Relias Academy's Care Core Certification.
You can also find training at your local college campus, trade school, or hospital, but this may have changed during the pandemic. 
Certified Nursing Assistant (CNA) Training
CNA courses can teach you how to provide crucial aid-related care while supporting an older adult. If you want to jumpstart your career, CNA certification can get you ready for a position in a range of health care settings, including care homes, hospice and palliative care, rehabilitation centers, and much more.
The American Red Cross offers a course called Nurse Assistant Training, where you can learn how to administer basic care and help sick patients. This program is excellent if you live in a state that doesn't require you to become a CNA.
But if it does, you can find additional Red Cross courses in other states. Universities and nursing programs are also places where you can find CNA certification. To find out your state's CNA licensing requirements, visit CNALicense.org.
Home Health Aide (HHA) Training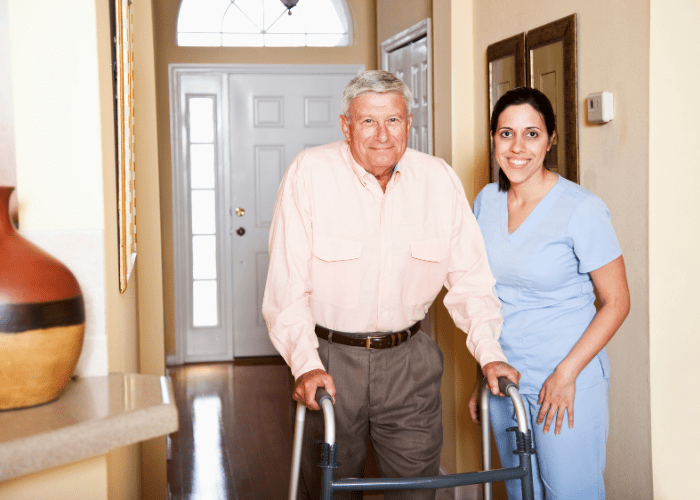 HHA licensing looks a lot like basic caregiver certification. This type of caregiving certification teaches you the fundamentals of medical care, caring for the elderly, how to handle emergencies, and caring for patients aging in place. 
Since HHAs do not need a college degree or high school diploma, this training can significantly boost your credibility and give you vital skills and knowledge. 
The National Association for Home Care and Hospice's Home Care University is an online resource for find videos, educational activities, and other teaching tools. Your local vocational or nursing school might also provide HHA licensing. And depending on where you live, you could even find programs through the Red Cross.
First Aid And Emergency Care
While professional caregivers likely know how to perform things such as CPR, family caregivers may not. This type of caregiver certification teaches critical skills that can make all the difference in an emergency. The American Red Cross provides several first aid and emergency care courses, including:
In addition, other organizations such as EMS Safety Services and the American Heart Association provide similar courses.
Caregiver Certification For Hospice, Palliative, And End-Of-Life Care
A good caregiver tries to make seniors' golden years as comfortable as possible. Part of this requires knowing how to support them through a terminal illness or at the end of life. This type of caregiver certification teaches providers how to manage this challenging and emotional period.
You can find a variety of programs through the National Hospice and Palliative Care Organization. Courses like Being with Dying: Compassion and Presence and Care of the Actively Dying offer critical information that can make these difficult situations easier to navigate.
Caregiver Certification For Specific Needs And Conditions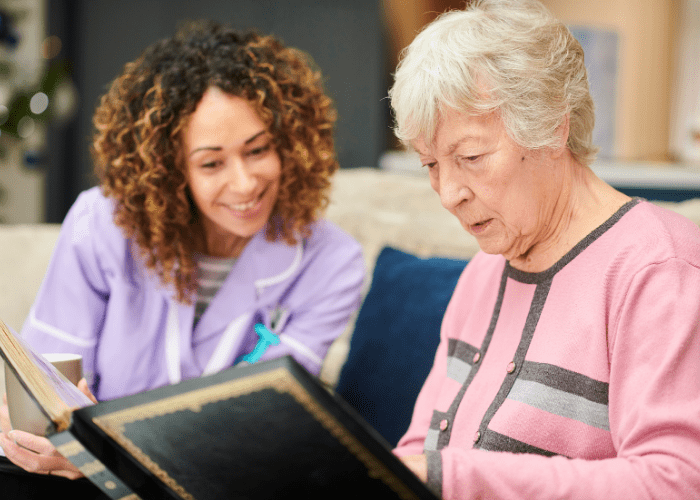 Many elders have health conditions that require more specialized care. Enrolling in a program teaches you how to support these needs and ensure patients' and families' comfort. Relias Academy provides several programs for this type of caregiver certification, such as: 
Make Sure The Type Of Caregiver Certification You Choose Is Authentic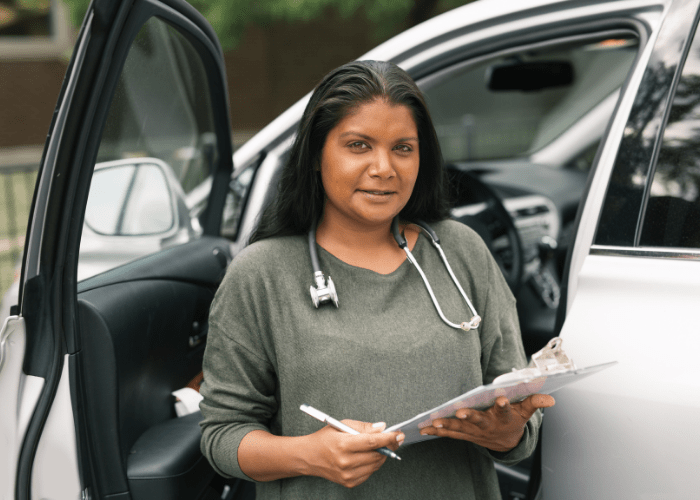 The various types of caregiver certification don't have to break the bank. If you want to further your education and learn new skills, you have a wide range of options to choose from. Your local library and various online programs offer many resources at a much lower cost than in-person classes.
Look for support groups or caregiver advocacy organizations to find places that offer affordable training and certification. For example, the Family Caregiver Alliances provides online and physical support networks so you can hear other caregivers' lessons. The Caregiver Action Network is also a great place to hear others' experiences.
No matter what program you choose, check that it is accredited and authentic. Make sure that the license or certification is recognizable. If you have any doubts, contact a caregiving agency in your area and ask if they've heard of it. In addition, read reviews and testimonials to learn about others' experiences with the program.
Meetcaregivers
When you're ready to experience the benefits of home health care for yourself, we can help. We'll match your loved one with the perfect caregiver based on their needs. 
Learn more about hiring an in-home care worker through Meetcaregivers, or call 1-888-541-1136. 
Visit the Blog for more information and resources about senior living and caregiver support.