Caregiver Certification: A Guide
Further training can pave the way for career opportunities in more specialized fields, like hospice or palliative care, dementia care, and more.
If you're passionate about a career as a professional, qualified senior care provider, caregiver certification will put you leagues ahead of everyone else.
So if you're interested in knowing more about caregiver certification, keep reading. We'll look at the basics, including essential qualifications, common questions, how to get certified, and more.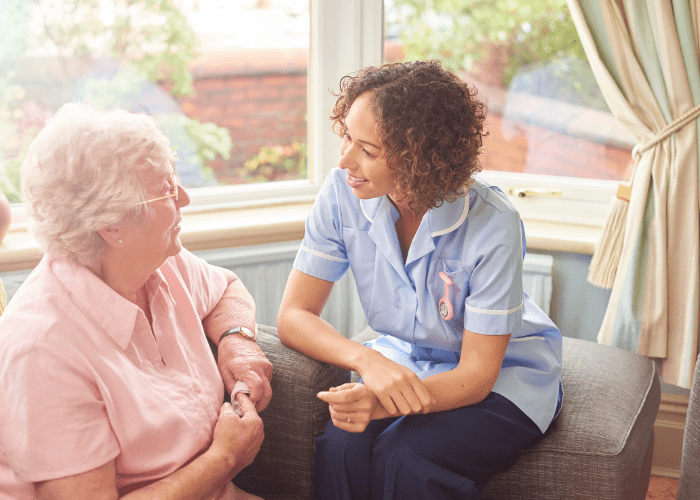 Of course, not everyone hears the call to become a caregiver. It takes a special person who is willing to improve the wellbeing of the person they care for while promoting dignity and independence.
There are several different types of caregivers. Although some perform more generalized care, others are more specialized. Generally speaking, caregivers:
Of course, this isn't a comprehensive list. Your responsibilities as a caregiver will vary depending on the elder and their family. 
But just as your duties differ, so do qualifications. The elder's needs, state, and other factors decide which requirements you need. These also include whether you need to enroll in a specific type of caregiver certification course. However, the general requirements to become a caregiver involve the ability to:
Additionally, you must be at least 21 years old and have a high school diploma or equivalent.
Why Is Caregiver Certification Important?
Caregiver certification is important because it shows that you have the training and expertise to provide a higher level of care. In addition, it shows that you not only completed training but you passed a certification test demonstrating your knowledge.
In the same vein, certification is a sign of continued education. Under federal law, certified caregivers must participate in continuing education to renew their certification.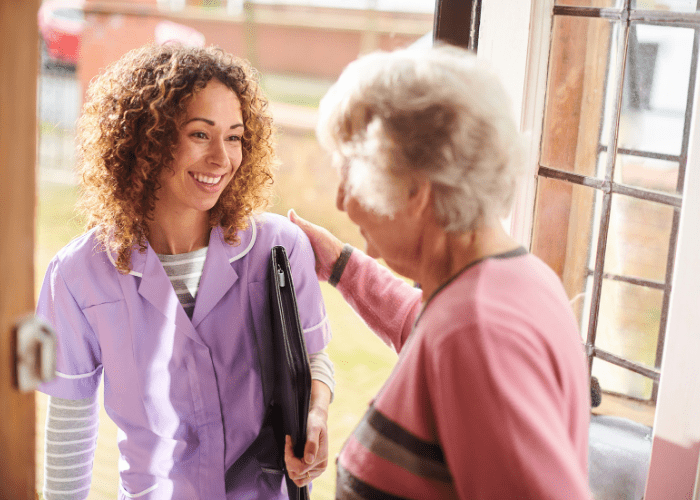 Is Caregiver Certification Required?
Becoming a certified caregiver establishes you as an expert in your field. Furthermore, some organizations, like nursing homes or assisted living facilities, only hire certified caregivers.
However, those who assist with ADLs, provide companionship, or help with other essential tasks don't always need caregiver certification.
Typically, Certified Nursing Assistants (CNAs), Home Health Aides (HHAs), and other professionals that offer medical support need to be licensed.
Additionally, certification is necessary for services that are entitled to Medicare payments. Federal law requires that Medicare-certified caregiving agencies hire certified caregivers for services that are eligible for Medicare.
The types of caregivers that do not need certification include:
Certification isn't required for these caregivers because they provide non-medical services, such as: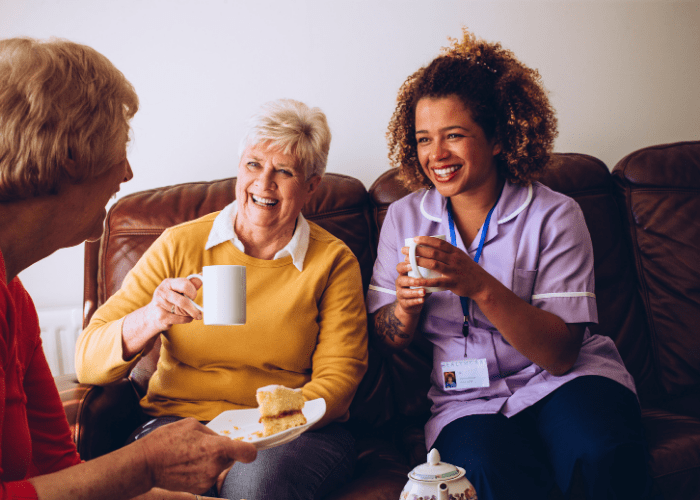 How To Become A Certified Caregiver
You can find the basic qualifications for becoming a caregiver in your state or region online. Check out national agencies like the Better Business Bureau or local, state, and federal websites. In addition, you can search for lists like In Know's state requirements list.
Caregiver Certification Step-By-Step
1. Find a caregiver training program approved by your state health department.
Many states offer caregiver resource centers. These can help you find reputable courses, which are often provided at:
You can also find caregiver certification courses from national organizations such as:
2. Complete a caregiver training program.
Throughout the course, you will learn about a range of topics, including:
Of course, program length varies based on the course and the provider.
3. Pass the certification exam.
You will take a final exam to earn your certification at the end of your course. The training organization will present you with your certificate when you pass.
Caregiver Training Requirements Differ By State
Again, caregiver certification varies from state to state. So having a clear understanding of state and federal requirements ensures you have the proper credentials. 
Below are the requirements for Massachusetts, Rhode Island, and Connecticut. You can also find course recommendations from the Professional Association of Caregivers.
Home Care Licensing: Special Business License
Non-Medical Traning: 8-hour Certification Course
Home Care Licensing: Personal Care
Non-Medical Training: 8-hour Certification Course
Additional: 20 hours in the classroom; 5 hours practical
The Connecticut Department of Health doesn't license home care agencies. Instead, they must register with the Department of Consumer Protection. This agency requires caregivers to pass a background check and basic training.
Home Care Licensing: Personal Care
Non-Medical Training: 8-hour Certification Course
Additional: Must pass a background check
Visit Caregiverlist.com for a complete chart of each state's caregiving training requirements.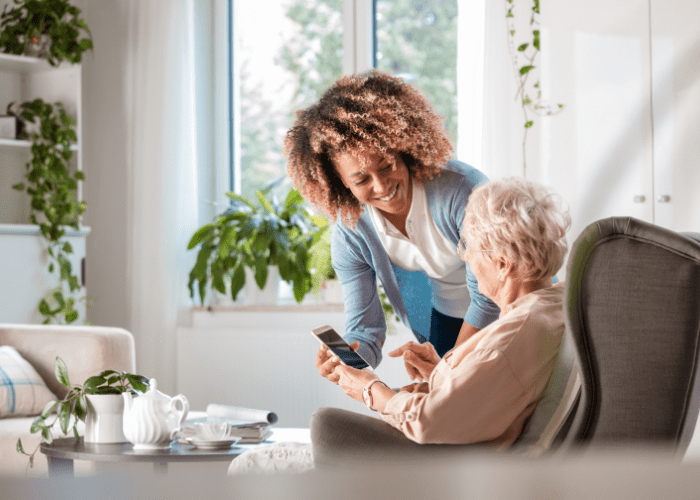 Affordable Caregiver Certification
Caregiver certification courses can differ in cost. Some are low-cost, like online classes. But sometimes, in-person courses and other programs can be expensive (though not always).
Nevertheless, your continued education shouldn't have a high price. So with this in mind, consider becoming a member of a support group or caregiver alliance. These organizations can help locate affordable training opportunities to advance your career.
The Caregiver Action Network and the Family Caregiver Alliance are two places where you can find resources and caregiver support groups. You can also take advantage of free resources, such as library books on aging, health, and care.
Regardless of the program you choose, make sure it's accredited and legitimate. Home care agencies and families should recognize the organization or course. If you're uncertain, contact a local caregiving agency and ask if they've heard of it.
Lastly, read former students' reviews. These can help you vet the course and its authenticity. Plus, you can learn what to expect based on others' experiences with the program, so you know what to expect.
Caregiver certification is essential because it shows that you are an expert and improves the level of care you provide.
Are you looking for a caregiver to assist yourself or a loved one? If so, MeetCaregivers can help. Our qualified in-home care workers can meet all your senior care needs. Call 1-888-541-1136, Contact Us, or email info@meetcaregivers.com to learn more about our services. 
You can find more resources about caregiving and senior lifestyle in the Blog.
Care.com. "6 Types Of Senior Care Certifications And Trainings That Will Improve Your Career." Care.com, Care.com, 11 Aug. 2020, www.care.com/c/stories/5405/senior-care-certifications/.
"Caregiver Training Requirements By State."
CaregiverList, www.caregiverlist.com/Caregiver-Training-Requirements-By-State.aspx.
Imani, Faizah. "How to Get Certified As a Caregiver." Work, 9 Nov. 2016, work.chron.com/certified-caregiver-11773.html.
Witt, Scott. "Caregiver Certification & License Questions: How To Hire a Caregiver." Edited by Jeff Hoyt, SeniorLiving.org, 16 Aug. 2018, www.seniorliving.org/caregiving/credentials/.