Understanding your insurance policy's benefits, options, and overall costs is crucial. Understanding your plan's limitations is equally essential to avoid wasting time and resources seeking benefits.
Of course, learning all of this is easier said than done, as health insurance is notoriously complex. However, as you learn more about health plans, we're here to help by answering some common questions you may have about health plans.
A health plan, or health insurance, is a contract between you and your insurance provider. You pay a monthly or annual fee (known as a premium), and the insurer covers part or all of your medical expenses.
Many health plans have varying costs, benefits, and network availability. For example, if you purchase through your state Marketplace or a private insurer, you can choose a bronze, silver, gold, or platinum policy. These terms make it easier to categorize plans based on the degree of benefits provided.
Can seniors have an HSA health plan?
No, seniors cannot set up a Health Savings Account (HSA) plan if they enroll in Medicare. To qualify for this type of health plan, you must meet the following criteria:
You have insurance through a high deductible health plan (HDHP) on the first of the month.
You have no coverage under any plan except those approved by the IRS under "other health coverage."
No one claims you as a dependent on their tax return.
Generally speaking, HSAs are ideal for younger people and those without health conditions. However, individuals 55 and older, those with an illness or disability, or who take medication won't receive the full benefit of an HSA. These circumstances can stop your plan from accruing value.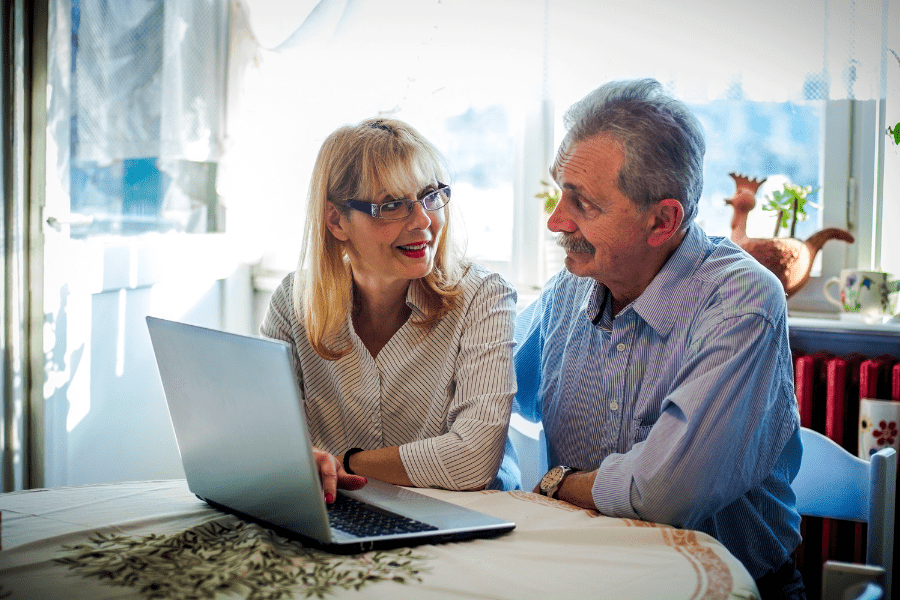 What is the best health plan for seniors?
The best health insurance plan for seniors is one that fits your budget and coverage needs. Medicare is typically the most suitable health plan for older adults because of its affordability and benefits. In addition, recipients can supplement their Original Medicare coverage with Medigap or Medicare Advantage plans such as Part C, Part D, HMO, PPO, PFFS, and SNP plans.
However, Medicare has several drawbacks that may not make it the right choice for everyone. For this reason, you might consider supplementing your Medicare benefits with a plan from one of these highly-rated insurance companies:
UnitedHealthcare provides extensive coverage options, large provider and service networks, preventative care, etc.
Humana offers several health plan choices, many of which provide flexible options, so you don't have to change physicians or medical providers.
Golden Rule Insurance Company health plans are ideal for older adults who need temporary insurance while waiting to qualify for Medicare. Golden Rule Insurance offers affordable monthly premiums, year-round enrollment, and next-day coverage.
Do family health insurance plans include elderly parents?
In many cases, family health insurance plans do not provide coverage for elderly parents. Generally, they must enroll in an employer-sponsored health plan, an individual policy, or Medicare.
However, some insurers provide plans that allow you to add your aging parents to your insurance if they qualify as a qualified dependent. So if you receive insurance through your employer, ask your HR department about your company's policy. Additionally, you can revisit your Summary Plan Documents and other records from your insurance provider to find any stipulations on who you can claim as an eligible dependent.
For your elderly parents to qualify as dependents, you must:
Prove that they don't file a W-2 tax return
Contribute at least 50% of your income to care for them
Report a qualifying event, which is a situation that lets you modify your health plan outside of the usual enrollment period.
However, depending on your plan, your provider may require that your elderly parent lives with you. However, some will allow you to claim your parent as a dependent even if they live in an assisted living facility, so review your policy to make sure.
What is a high deductible health plan?
A high-deductible health plan (HDHP) is simply a health insurance policy with a higher deductible than other insurance types. As a result, HDHPs typically have lower monthly premiums, but the tradeoff is that you are responsible for more out-of-pocket costs until you meet your deductible.
For 2022, the IRS classifies an HDHP as "any plan with a deductible of at least $1,400 for an individual or $2,800 for a family." Furthermore, deductibles, copayments, coinsurance, and other out-of-pocket costs can't exceed $7,050 for individuals or $14,100 for families.
However, you can combine an HDHP with an HSA to cover the cost of qualifying medical expenses with financial assistance from federal taxes.
How do "no-deductible" health plans work for seniors?
As the name implies, no-deductible health plans have no deductible so that recipients can receive cost-sharing benefits instantly. Although these health insurance policies are usually more expensive (and still require copays or coinsurance), they can be ideal for seniors anticipating high medical costs since they minimize out-of-pocket payments and potentially reduce overall annual costs.
How can health plans help seniors manage their depression?
As this 2017 report by Peterson-KFF noted, the cost of treatment is one of the main factors that deter people from getting mental health help. Health plans can help seniors manage their depression by assisting with costs such as routine mental health appointments, therapy, and medication.
With this in mind, Medicare may provide coverage for mental health services to qualifying seniors 65 and older. In addition, you may also be eligible if you received Social Security payments for two or more years. In addition, some insurers that sell Medicare Advantage may offer plans covering mental health services.
How do you compare health insurance plans?
This question is difficult to answer fully without going into an article-length explanation. But generally, when shopping for a new health insurance plan, you want to compare four main factors:
"Metal" categories (bronze, silver, gold, platinum)
The combined cost of monthly premiums, out-of-pocket fees, deductible, etc.
The type of plan and network
Quality rating
What are the best health insurance plans for low-income seniors?
Medicaid is one of the best health insurance plans for low-income seniors because it offers free and low-cost comprehensive coverage and affordable or zero-dollar premiums based on your income. In addition, dual-eligible individuals, or those who qualify for Medicaid and Medicare, can receive financial assistance for Medicare premiums, out-of-pocket costs, medications, glasses, hearing aids, medical emergencies, and other services not covered by Medicare.
Medicaid eligibility largely depends on your income eligibility, which differs from state to state. For example, individuals living in the 12 states that have not expanded Medicaid can only earn up to $13,590, while couples can only make $18,310.
If you live in one of the 38 states that have an expanded Medicaid program, on the other hand, you can earn up to $18,754 as an individual and $25,268 as a couple and still qualify. In addition, if your household income exceeds the income threshold, you could use the "spend-down" program, which allows you to deduct your health care costs from your income to determine if you still qualify.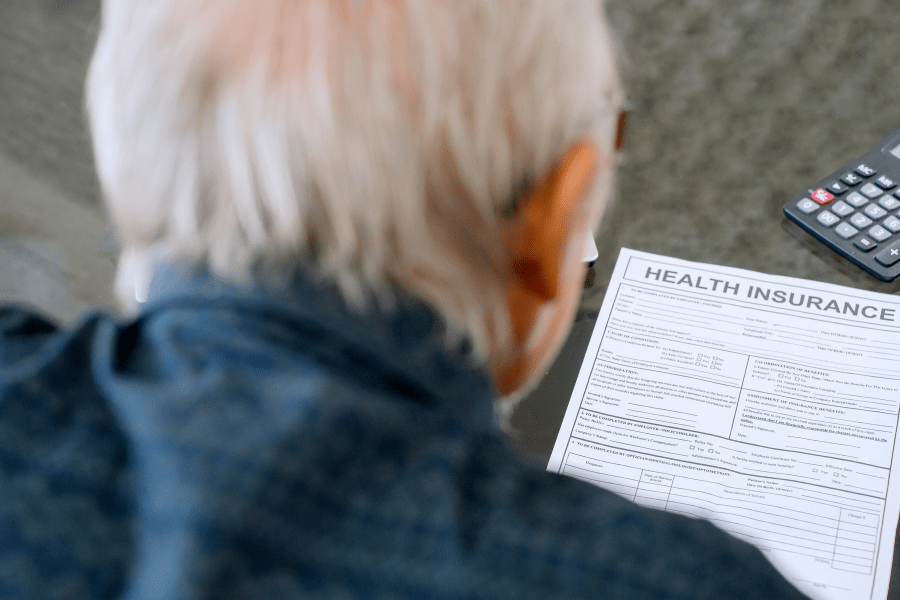 What health plan helps pay for elderly care?
Several health plans pay for eldercare. However, your options differ depending on the type of care needed. For example, Original Medicare exclusively covers medical care, not home care or assisted living services. Therefore, if you or a loved one hire a caregiver to assist with activities of daily living (ADLs), bathing, eating, mobility, or other personal care, you will have to pay for these services out of pocket.
Medicare also offers few coverage options to support seniors who wish to age in place and does not cover home modifications. However, specific Medicare Advantage policies assist with these needs.
On the other hand, Medicaid provides a range of coverage options for eldercare, including non-medical services. In addition to limitless nursing home care, Medicaid typically pays for approved home care, assisted living, adult day care, and other services through state Home and Community-Based Services (HCBS) programs.
What Medicare plans offer home health aides?
Medicare typically does not offer coverage for home health aide (HHA) services, and when it does, coverage is restrictive and short-term. Original Medicare might pay for HHA services if you are homebound and your physician specifically orders it because they deem it medically necessary. Even then, coverage will be limited, short-term, and restricted to part-time, intermittent service from an approved home health agency.
According to the official government Medicare & Home Health Care guide, Medicare will cover "One payment for the covered services you get during a 30-day period of care." The booklet specifies that you can receive multiple 30-day periods, but the cost for each period varies according to your condition and care needs.
Do you live in Massachusetts, Florida, Texas, Michigan, or Illinois? Then you might be able to take advantage of your state's Medicare demonstration program, which allows you or a home health provider to review a pre-claim assessment. This assessment can give you a better idea of your Medicare coverage for home health.
Do Medicare Advantage plans cover home health care?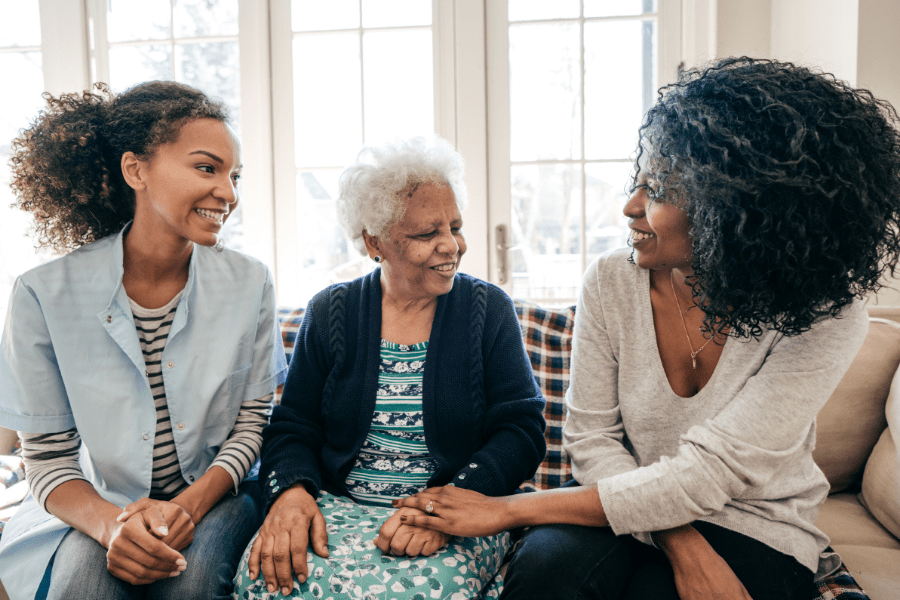 Medicare Advantage plans can assist with the same in-home care services provided through Medicare Part A and Part B. Depending on your insurer and policy, you may receive additional benefits coverage such as:
Home health services such as home meal delivery
Caregiver support
Home modifications such as grab bars or wheelchair ramps
Transportation to medical appointments
Food and nutrition services
Air conditions (for recipients with asthma)
Home meal delivery
Of course, the best way to find out what your coverage options include is by contacting your insurance company and speaking to an agent.
What is an HRA health plan?
A Health Reimbursement Arrangement (HRA), or Health Reimbursement Account, is a group health plan funded by your employer that offers tax-free reimbursements for eligible health costs up to a certain amount each year. In addition, any funds that you don't use roll over from year to year.
What is a PPO health plan?
A Point of Service (POS) plan reduces the cost of in-network physicians, hospitals, and other providers. In addition, this type of plan requires a referral from your primary care provider for specialist care.
What is a POS health plan?
Preferred Provider Organization (PPO) plans are similar to POS plans because they offer lower prices on health care services. In contrast, POS plans contract with healthcare providers to build a network of participating providers. So if you utilize in-network providers, you can receive lower rates. On the other hand, you must pay an extra fee if you use out-of-network services.
What is an FSA health plan?
A Flexible Spending Account (FSA), or Flexible Spending Arrangement, is provided through the employer that allows you to use tax-free dollars to cover out-of-pocket expenses such as copayments, deductibles, and eligible medications or medical equipment.
With an FSA, you choose what you pay into the account (up to a certain amount outlined by your employer). These funds are tax-free. If you don't use these funds by the end of the year, your employer will give you two and a half more months to use them or roll over up to $500 for the following plan year. You cannot pick both options.
Which federal health plans offer gym memberships to seniors?
No federal health plans pay for gym memberships or fitness programs. However, some Medicare Advantage and Medigap plans may cover these costs, so call your insurer to ask if your plan includes this benefit.
Some private insurance companies that reimburse part or all of the cost of a gym membership for qualifying recipients include:
Blue Cross Blue Shield will pay up to $29 each month for a membership to a fitness facility included under the company's Fitness Your Way program.
AmeriHealth offers a one-time reimbursement of $150 for qualifying gyms and fitness facilities. To receive the rebate, you must meet several restrictions, including completing 120 workouts during the year.
Aetna may reimburse up to $150 per year, depending on your eligibility and plan. It also automatically offers discounts on health facilities in its GlobalFit network and the Personal Health Improvement Training program (PHIT). This unique online program pays for memberships at Aetna-approved facilities and provides access to informational health and wellness resources.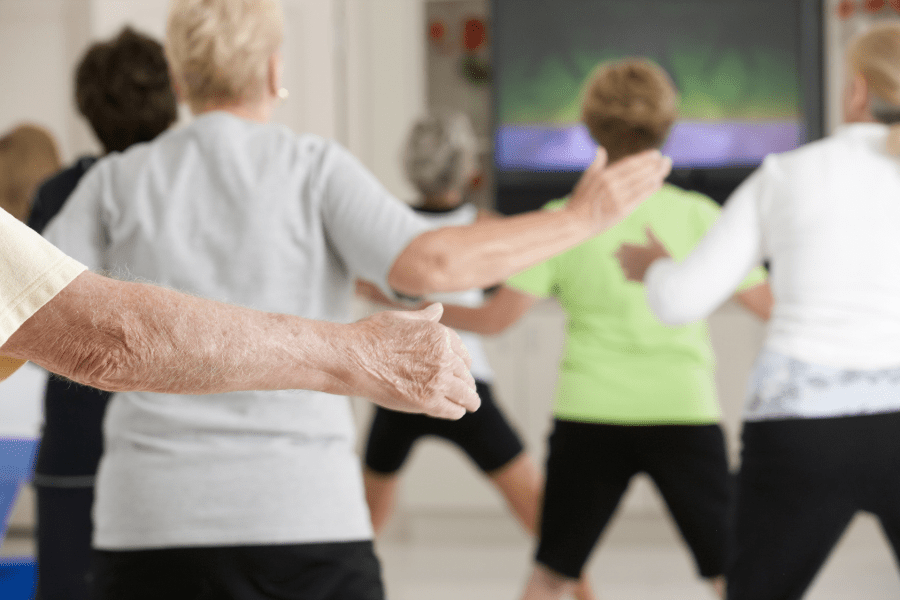 What health plans include SilverSneakers?
SilverSneakers is a health and fitness program intended to support seniors' health and wellness by providing access to gyms, online health education resources, and workout classes. What's more, most Medicare, Medicare Advantage, and Medicare Supplement health plans include Silver Sneakers as a benefit.
Participating health plans include state and national companies such as:
AARP
Aetna
Amerigroup
AmeriHealth Caritas VIP Care Plus
Anthem
Anthem Health Keepers
Avalon
AvMed
Bankers Life
Blue Cross Blue Shield
Brand New Day
Bright HealthCare
Capital
Care Partners
CareFirst Medicare Advantage
CareFirst MedPlus
Care N' Care Insurance Company, Inc.
CDPHP
Choice Health Plans
Clear Spring Health
Clover
Community Care Alliance
ConnectiCare
CoxHealth MedicarePlus
Devoted Health Plans
EmblemHealth
Empire Blue Cross/Empire Blue Cross
BlueShield
Eon Health
Essence Health Care
Experience Health
Fallon Health
First Choice VIP Care
Florida Blue
Freedom Health
GEHA
Health Partners UnityPoint Health
Health Tradition
HealthFirst
HealthPartners
HealthSun Health Plans
HealthTeam Advantage
Highmark Western New York/Eastern New York
Highmark/Highmark Wholecare
Humana
iCare Independent Care Health Plan
Independence
Independent Health
Innovation Health
Kaiser Permanente
KelseyCare Advantage
Keystone First
LA Care Health Plan
Mary Washington Medicare Advantage
Medical Mutual
Medicare Health Partners
MediGold
MVP Health Care
Network Health
NextBlue of North Dakota
Optima Health
Optimum HealthCare, Inc.
Paramount Elite
Physicians Health Plan
Presbyterian
Priority Health
Promise Health Plan
Scan Health Plan
Security Health Plan
Simply Healthcare
Sparrow Advantage
SummaCare
Teal Premier
The Health Plan
Tufts Health Plan
Ultimate Health Plans
UPMC
Vermont Blue Advantage
Vibra Health Plan
Virginia Premier
Vitality
WEA Trust
WellCare Health Plans
MeetCaregivers Can Help You Answer Your Health Plan Questions
Of course, empowering yourself with knowledge is the best way to take charge of your health. In addition, understanding your health plan benefits can go a long way to promoting your or your loved one's wellbeing.
MeetCaregivers knows that there are many more questions about health plans out there, so if you have any of your own, feel free to leave a comment, and we will do our best to answer.
Are you looking for home care but don't know if your plan covers it? Then contact your insurance provider to ask. Or, call 1 (888) 541-1136 or email info@meetcaregivers.com for more information.
Then, visit our Blog to find additional resources about caregiving, senior living, and more.
Anspach, D. (2022, March 12). Is an HSA Worth It if You Are Over 55? The Balance. Retrieved April 12, 2022, from https://www.thebalance.com/health-savings-account-2388477
BlueCross BlueShield Minnesota. (n.d.). Will my health insurance cover my dependents? Bluecrossmn.com. Retrieved April 12, 2022, from https://www.bluecrossmn.com/shop-plans/individual-and-family-plans/will-my-health-insurance-cover-my-dependents
Cobb, D. (2020, September 27). Understanding Health Insurance Benefits for Aging Care. Payment Options & Financial Assistance for Senior Care. Retrieved April 12, 2022, from https://www.payingforseniorcare.com/health-insurance/home
eHealth Medicare. (n.d.). Does Medicare Cover Home Health Aides? eHealthInsurnace.com. Retrieved April 12, 2022, from https://www.ehealthinsurance.com/medicare/coverage-all/does-medicare-cover-home-health-aides
Glossary. HealthCare.gov. (n.d.). Retrieved April 12, 2022, from https://www.healthcare.gov/glossary/
Guinan, S. (2022, April 7). No-Deductible Health Insurance: What You Need to Know. ValuePenguin. Retrieved April 12, 2022, from https://www.valuepenguin.com/no-deductible-health-insurance
Guinan, S. (2022, March 7). 7 Best Health Insurance Plans for Retirees and Seniors. ValuePenguin. Retrieved April 12, 2022, from https://www.valuepenguin.com/best-health-insurance-retirees-seniors
Harris, A. (2021, October 12). How Health Plans Can Help Seniors Manage Their Depression. Ruth for the Broken. Retrieved April 12, 2022, from https://www.ruthforthebroken.org/post/how-health-plans-can-help-seniors-manage-their-depression
Home Media. (2021, September 22). What insurance plans include SilverSneakers? MarketWatch. Retrieved April 12, 2022, from https://www.marketwatch.com/picks/guides/insurance/what-insurance-plans-include-silversneakers/
Sherrell, Z. (2021, November 18). Best Health Insurance Companies for Retirees. VerywellHealth.com. Retrieved April 12, 2022, from https://www.verywellhealth.com/best-health-insurance-for-retirees-5095778
Tretina, K. (2021, December 21). Best Health Insurance for Retirees. Investopedia. Retrieved April 12, 2022, from https://www.investopedia.com/best-health-insurance-for-retirees-5087266
U.S. Centers for Medicare and Medicaid Services. (n.d.). Gym Memberships & Fitness Programs. Medicare.gov. Retrieved April 12, 2022, from https://www.medicare.gov/coverage/gym-memberships-fitness-programs
Worstell, C. (2021, February 23). Does Medicare Cover Home Health Care? MedicareAdvantage.com. Retrieved April 12, 2022, from https://www.medicareadvantage.com/benefits/does-medicare-cover-home-health-care