BEST MATCH
We take time to understand your loved ones care needs and personality to match them with caregivers that have the right skills, experience, and personality fit.
TRUSTED
Caregivers you hire go through an extensive pre-screening, background check and are protected with our liability insurance, work comp and are bonded. 
CONNECTED 24/7
Our Care Portal helps you stay connected 24/7 with your loved ones care and communicate with the care team. You'll receive notes of daily activities and health data.
FLEXIBLE PLANS
Our rates are more flexible than traditional agencies. We set up the right care plans to match your care needs and budget. Call our care advisors at 1888.541.1136.
Search for the best-qualified Caregiver near you. 
Call our dedicated advisors at 1888.541.1136
The care of your loved one starts.
22 Tips For A Safer Home For Visually Impaired Seniors Diminished vision isn't ...
Introducing Meetcaregivers Family Care Portal
Meetcaregivers Family Care Portal helps family members and professional caregivers easily track and coordinate care plans, schedules, tasks, notes and health data.
Put Real-Time Information in Your Family's Hands – Anywhere, Anytime
Shared Care Plans
Tasks to Complete
Caregivers Incentives
HIPAA Compliance
Easy Communication
Health Tracking
IOS and Android Apps coming soon!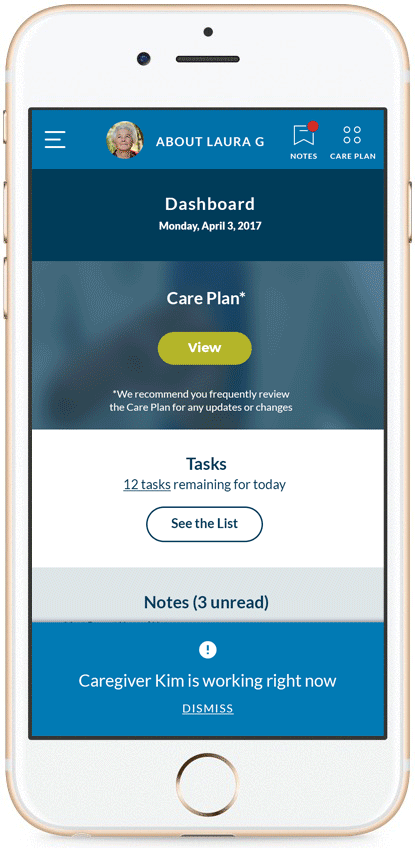 Meetcaregivers was a godsend—just perfect for me. It made a huge difference to find flexible caregivers who I really enjoyed having in my home and spending time with.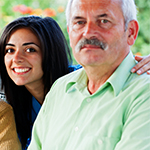 Thanks for the Excellent Service. The Meetcaregivers team was courteous, professional and always ready to help. Will recommend your services to others also.