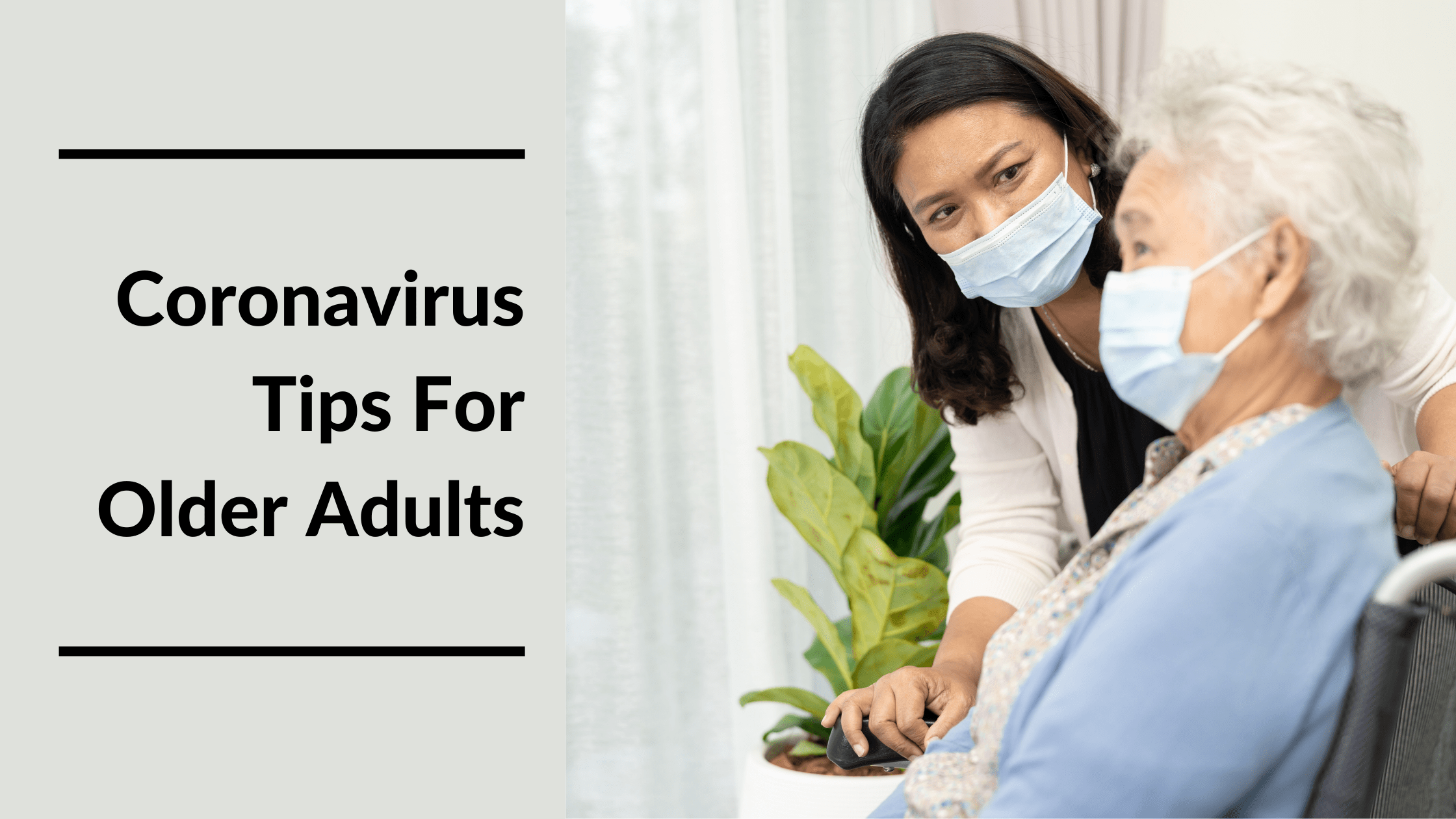 The coronavirus, or COVID-19, has put the world on high alert. Infection risk is high for people of every age. However, seniors and people with pre-existing conditions are at particular risk. Here are a few coronavirus tips for older adults and caregivers to help you stay safe during the pandemic.
Updated August 26, 2022
Stay Safe With These Coronavirus Tips For Older Adults
The coronavirus can infect anybody. But for older adults 60 and older, the risk is exceptionally high. The primary symptoms of COVID-19 include fever, cough, and shortness of breath. If you have any of these symptoms, call your doctor.
Get immediate help if you experience:
Confusion
Bluish lips or face
Trouble waking up
Continuous chest pain or pressure
Breathing difficulties or shortness of breath.
4 Coronavirus Tips For Older Adults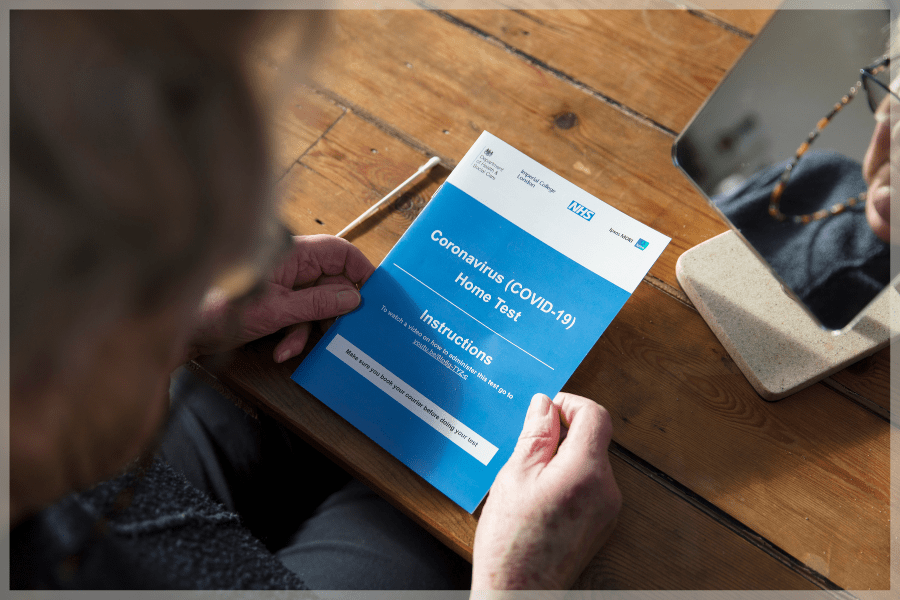 Health officials recommend that older adults take special precautions to protect themselves from the coronavirus.
The CDC and WHO have listed general guidelines that can lower the risk of infection, including:
Regular handwashing with soap and water for 20 seconds
Avoiding crowds
Social distancing
Not touching your face
Staying home if you are sick
Disinfecting objects and surfaces
Cover your mouth and nose with a tissue when coughing and sneezing, discard the tissue, and wash your hands.
As part of these guidelines, elders should reconsider having visitors, especially when ill.
Suppose your loved one has an upcoming appointment or yearly checkup. In that case, you may share concerns about visiting the hospital or doctor's office. Depending on where you live and the degree of community spread in your community, you may want to reschedule for a later date.
If an elder already feels sick, postponing the appointment can also benefit healthcare workers working with others who may have the disease. If you are responsible for the care of a loved one, consider looking into other avenues, such as telehealth.
2. Avoid Travel And Large Crowds
Traveling is not advised for anyone at this moment, regardless of age. Although everyone's chance of infection varies, older adults should reevaluate travel, especially via airplane or cruise. When traveling, large crowds are often unavoidable in airports and other areas, which raises the risk of transmission.
3. Find Ways To Ease Isolation And Loneliness
Currently, quarantines are one of the most effective methods for containing the spread of COVID-19. But social distancing can have detrimental consequences for a population already vulnerable to isolation and loneliness.
Research shows that regular social interactions improve quality of life and overall well-being. But in a time when social interaction can be potentially life-threatening for older adults, many could see a worsening quality of life due to protective measures regarding the outbreak.
About 25% of elders are socially isolated, and 43% frequently experience loneliness. However, seniors and their loved ones can mitigate the effects of social isolation while still practicing safety with the help of social media and video chats.
4. Understand Your Infection Risk
Coronavirus tips for older adults are important because many in this age group (particularly those over 75) have a higher risk of infection. Here are a few reasons why.
Age-Related Immune Function Decline
As we age, so do the cells in our bodies that defend us from diseases. As a result, a weaker immune system makes older adults more vulnerable to more severe illnesses. However, for seniors in their 60s and 70s, their immune systems may not work as well as when they were younger. However, after 75 or 80, immune functions can rapidly decline.
White blood cells, which are responsible for finding and eliminating infections, decrease as we age. Additionally, the coronavirus damages immune cells that would usually fight it. With fewer white blood cells and a disease that attacks immune cells, COVID-19 becomes much more dangerous.
Higher Risk Of Chronic Diseases
Chronic diseases are typically the result of dangerous cell replication caused by aging. High levels of these damaging cells can inhibit various organs from functioning properly, raising the risk of chronic conditions.
In addition to a weak immune system, chronic diseases like diabetes make it difficult to fight infections. Furthermore, some treatments for common ailments like hypertension and cardiovascular disease can compromise the immune system.
Respiratory Complications
COVID-19 infects the airways and causes an inflammatory process in the lungs, similar to SARS. Some may not be as efficient at coughing or sneezing, making it difficult to clear the virus out of their airways. Moreover, seniors with lung damage from smoking or air pollution are highly susceptible to this disease and others like pneumonia.
Congregated Living Settings
Although only about 5% of seniors live in nursing facilities, the most severe outbreaks in the US have originated in these settings. In addition, chronic health problems may require interventions or ongoing treatment in nursing homes.
These types of places can make social distancing difficult. And when many may have underlying conditions, the risk of a fast-spreading disease like COVID-19 becomes exceptionally high. As a result, the CDC has issued coronavirus tips for older adults and guidelines for care facilities to cope with the disease in light of recent outbreaks.
Coronavirus Tips For Older Adults And Caregivers
COVID-19 poses a health risk for people of any age, but older adults are particularly susceptible.
Millions rely on caregivers who are often overworked, underpaid, and lack protections such as health care, paid time off, or job security.
The spread of the coronavirus has raised the question of who will care for the caregivers.
Recent measures enacted across the US in nursing homes, hospitals, and elsewhere have caused significant anxiety for the loved ones of elders in these facilities.
It's paramount that during a public health crisis of this scale, people listen to coronavirus tips for older adults provided by health organizations and professional caregivers. Avoid falling victim to panic, fear, or misinformation.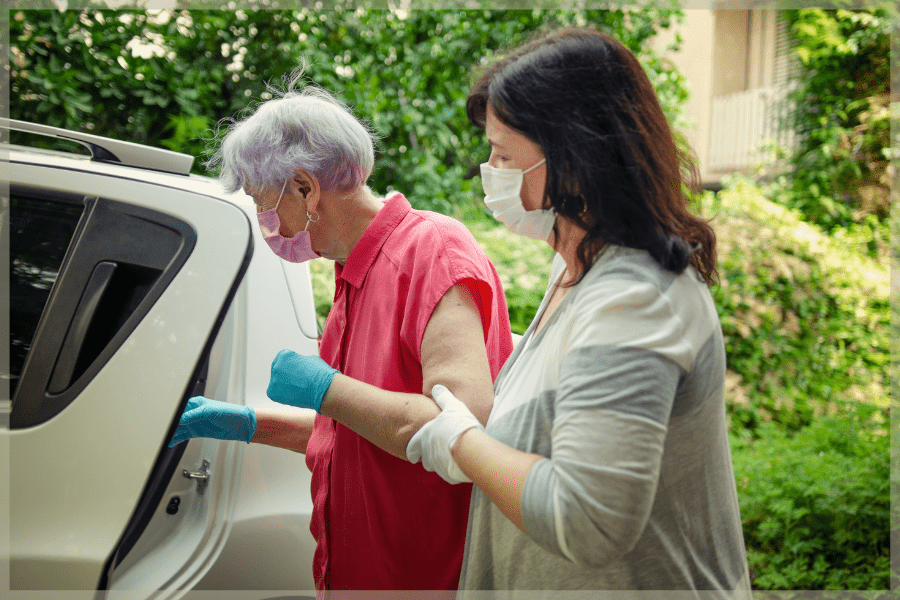 The Importance Of Planning
Caregivers should take additional steps to protect themselves and the elder for which they are responsible. Additionally, families should formulate backup plans if the caregiver becomes unwell.
Planning ensures that an aging loved one receives continuous care. But, having a Plan B also lowers panic and anxiety, which is just as crucial during times like this one. Family members should communicate their loved one's care plan so everyone is on the same page.
Another important aspect of planning is ensuring that the elder has enough food and medication for a minimum of two weeks. Learn about mail-order prescription services and grocery delivery for your family's elders, too.
While elders, caregivers, and other healthcare professionals on the front lines are the most at risk for the coronavirus, only some older adults are experiencing the worst symptoms. The disease is not something to take lightly, but it's essential to keep calm to reduce panic. Many have recovered, and elders in good health have a good chance of surviving. Following these coronavirus tips for older adults will ensure the health and safety of seniors, their loved ones, and their caregivers.
Finding the perfect match for you or your loved one ensures peace of mind, and they are in the best possible care. Contact us at 1-888-541-1136.
We update our Blog every Monday, so check in regularly and find new information about senior care.
Blocker, Kati. "For Older Adults, Coronavirus Can Be More Serious." UCHealth Today, 12 Mar. 2020, www.uchealth.org/today/older-adults-coronavirus-can-be-more-serious/.
Irfan, Umair, and Julia Belluz. "Why Covid-19 Is so Dangerous for Older Adults." Vox, Vox, 12 Mar. 2020, www.vox.com/2020/3/12/21173783/coronavirus-death-age-covid-19-elderly-seniors.
"Parent and Caretaker Resources and Recommendations." Washington State Department of Health, www.doh.wa.gov/Emergencies/NovelCoronavirusOutbreak2020/ParentsCaregivers.
Poo, Ai-jen. "Protect Caregivers From Coronavirus." The New York Times, The New York Times, 9 Mar. 2020, www.nytimes.com/2020/03/09/opinion/protect-caregivers-from-coronavirus.html.
Zia, Shafaq, et al. "Q&A: How to Care for the Elderly without Putting Them at Risk of Coronavirus." STAT, 12 Mar. 2020, www.statnews.com/2020/03/12/qa-how-to-care-for-the-elderly-without-putting-them-at-risk-of-coronavirus/.