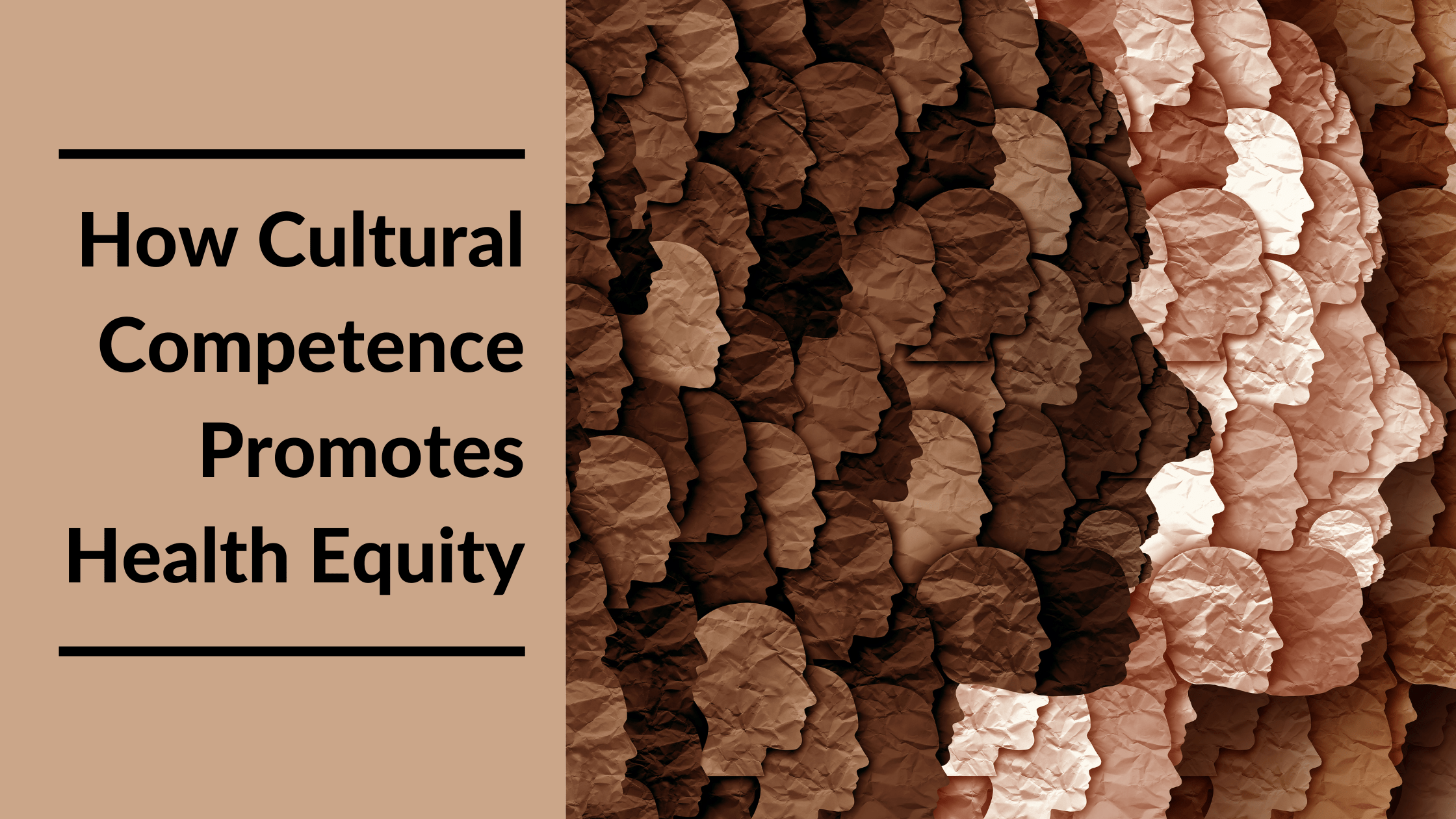 Health equity is a significant challenge for healthcare organizations and individuals. However, cultural competence can help overcome many barriers to equity for marginalized groups. This article explains what cultural competence means in healthcare, why it matters, and how the healthcare system can overcome obstacles to cultural competence.
Cultural Competence Drives Health Equity
The US has always struggled with differences between different races, ethnicities, and cultures. But over the past few years, this struggle has intensified. This has brought many existing and new challenges to light. At the same time, this tension has helped garner awareness about problems driven by the country's inability to reconcile racial, ethnic, and cultural differences.
One of the biggest (and most significant) challenges is the achievement of health equity. As the National Prevention Information Network (NPIN) put it, "Nowhere are the divisions of race, ethnicity, and culture more sharply drawn than in the health of the people in the United States."
While the country's overall health has improved, people of color continue to face disproportionate healthcare disparities. As a result, compared to the country's whole population, these communities experience higher rates of illness and premature death.
Healthcare systems and human service organizations know that the country's diverse population needs healthcare services that meet their cultural and linguistic needs. Enhancing these services and reducing barriers in healthcare calls for a better understanding of cultural competence.
What Is Cultural Competence?
NPIN defines cultural competence as "a set of congruent behaviors, attitudes, and policies that come together in a system, agency, or among professionals that enables effective work in cross-cultural situations."
Five key factors give rise to cultural competence in healthcare:
An appreciation for diversity
The ability to self-assess organizational efforts
Recognizing intrinsic subtleties between different cultural interactions
Develop and standardize cultural awareness
Adapt services based on the community's culture.
Cultural competence is a continuous, ever-changing process. As a result, awareness, understanding, and proficiency will range among different people, organizations, and systems. It requires healthcare providers to modify their understanding of individuals and groups into specific principles, procedures, customs, and mindsets/perspectives.
Through this, they can dramatically improve health services and outcomes for historically overlooked groups. In turn, these groups can enjoy the same quality of care and health as the rest of the country.
Why Is Cultural Competence Important?
Cultural competence is important in healthcare because it improves communication, understanding, and respect. Culturally competent care benefits both patients and the healthcare system as a whole. This encourages people to stay proactive about their health and engage with health providers, which can result in better:
Care
Efficiency
Cost savings
Patient safety
Rates of care equality
Enhanced care quality is the ultimate goal of cultural competency training, policies, and standards. According to NPIN, recent research trends recommend using cultural competency in a thoughtful, deliberate way to achieve this result. For example, suppose a general practitioner's office wants to understand patterns in missed appointments.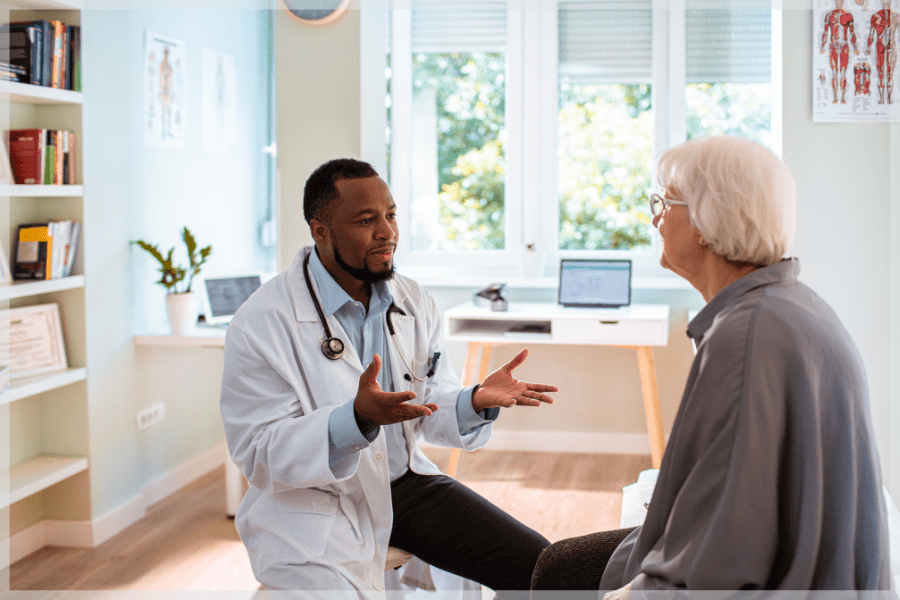 It may start by studying the prevalence of missed appointments among different demographic factors like gender, age, or ethnicity. If it finds that seniors miss the most appointments, the office creates support strategies based on this group, such as:
Extending opening hours. Many seniors rely on family caregivers for rides to appointments. Most family caregivers work, many during regular business hours. Consequently, this can increase the chance of missed appointments if caregivers can't take time from work.
Providing transportation assistance. Most doctor's offices don't provide rides. However, offering transportation as part of the service would ensure more seniors attend scheduled appointments.
Hiring bi- or multilingual staff. This would make it easier for offices to connect with patients and encourage them to attend appointments. Additionally, multilingual staff members can provide appointment reminders in the patient's native language.
Given the country's rapidly-growing aging and ethnic populations, healthcare systems must adapt existing models to be better prepared to meet these rapidly-growing needs.
Barriers To Cultural Competence In Healthcare Settings
It's common for patients and healthcare providers to have differences. However, if these impact communication, it can affect both parties' choices about treatment. A 2021 blog post provided an excellent example:
A patient visits their physician and remains silent for most of the appointment. In the patient's culture, silence is a sign of respect. However, the physician perceives this silence as a disinterest in treatment and refrains from requesting a diagnostic assessment.
Suppose that particular patient faced multiple obstacles to get to that appointment, like finding a ride, budgeting for medical expenses or arranging childcare. Most likely, the physician's misinterpretation was unintentional. But it created just one more barrier to treatment for that patient.
Other barriers to cultural competence in healthcare organizations include:
Limited understanding of its own cultural competence. In other words, they do not understand where disparities perpetuate. This prevents strategic and efficient use of organizational energy and resources.
Absent organization systems for practicing and promoting cultural competence. This includes addressing pushback from staff who confine cultural competency to racial and ethnic diversity.
Inadequate resources to promote cultural competence. Implementing culturally competent practices such as multilingual materials, interpreters, cultural competence training, and diversity recruitment programs requires significant time, energy, leadership, and other resources.
These and other obstacles pose many challenges, but overcoming them is possible. Several studies on cultural competence have suggested multiple strategies for healthcare professionals and policymakers to improve cultural competence in healthcare.
How Healthcare Organizations Can Improve Cultural Competence
Health professionals must develop skills that enhance communication between people of different cultures. Doing so can significantly impact their ability to provide equitable care. Here are a few more ways healthcare organizations can improve cultural competence.
Support Awareness And Education About Cultural Competence
Awareness and education are the building blocks of change. Health professionals can start by recognizing their beliefs and developing awareness about their own cultural backgrounds. Doing so provides a foundation to enrich their cross-cultural awareness.
Cross-cultural awareness is vital because it encourages health professionals to keep an open mind regarding which offers benefits such as:
Fewer missed appointments
Improved patient compliance
More personalized treatment and care plans
Better relationships between professionals and their patients
Cultural competence training can give providers crucial skills such as intercultural communication. It can also teach professionals how to respond quickly and appropriately to cultural differences.
On the organizational level, cultural competence training can expose policies that act as deterrents to diverse communities. Then, leaders can adapt these practices to better meet these patients' needs.
Promote Accessibility In Healthcare
In healthcare, accessibility "means ensuring that language, culture, race, and other such factors don't become barriers to patients' receiving quality care." Health systems can improve accessibility by understanding the communities and people they serve.
To accomplish this, health organizations can gather and study demographic information and survey local communities. Then, they can use this data to tailor strategies according to specific demographic needs.
Recruit And Retain Diverse Team Members
Culturally competent health organizations actively hire and retain staff members who represent the communities they serve. This practice is important for patients, who may feel more comfortable working with health providers who share racial, ethnic, linguistic, and cultural similarities.
This facilitates communication between patients and health professionals. But it also presents opportunities for diverse staff members to share their knowledge with the rest of the team, improving everybody's cultural competence skills.
How Individuals Can Improve Cultural Competence
Cultural competence is a spectrum with no tangible stopping point. However, individual health providers and everyday people can continuously strive to hone these skills by following suggestions like the ones below.
Show Interest And Learn About Other Cultures
Learning about other cultures and staying informed about current events is essential to gain a deeper understanding of people from different cultural backgrounds.
It's also important to recognize bias is an intrinsic part of human nature. Regular self-assessment can help individuals recognize these biases and overcome them.
Active listening isn't just important for cultural competence; it's an essential social skill, too. In conversation, active listeners look for the emotion behind the message to identify the true meaning of the conversation. This facilitates an appropriate, meaningful response.
Empathetic individuals understand other peoples' perspectives and how life experience shapes these attitudes and beliefs. Empathy doesn't require agreement; instead, it directs individuals to consider the other person's perspective from their point of view.
Active engagement benefits everyone and presents unique learning opportunities. To practice engagement, consider the behaviors and the circumstances, not the individual. In other words, make an effort to understand the tradition or practice. Doing so can create an open dialogue that supports understanding.
MeetCaregivers Supports Cultural Competence
MeetCaregivers aims to improve healthcare accessibility by utilizing social determinants of health to drive equity across the healthcare ecosystem. Cultural competence is the foundation of this mission. Therefore, we assess our members' social and cultural needs to ensure they are matched with a companion who makes them feel happy, listened to, and cared for.
Our network of more than 100,000 companions and caregivers is diverse and multicultural, with professionals from around the world who speak English, Spanish, French, Portuguese, Italian, Russian, Mandarin, Hindi, and many other languages.
Furthermore, many agencies only focus on availability and location. Instead, we offer an algorithm driven by personality matching that embraces and celebrates differences between people using our unique traits as an opportunity to build fulfilling connections.
Our matching platform removes bias from pairing members with companions and caregivers by allowing our AI-driven algorithm to focus on matching the member's needs and personality with the companion's capabilities and traits (not their names or thumbnail photos).
Our recruitment efforts expand beyond LinkedIn, Facebook, and other online platforms to real-world community and cultural centers. This allows us to network in person and answer questions from potential applicants.
To learn more, call 1 (888) 541-1136 or Find A Caregiver online today.
For more resources about social determinants of health and aging in place, visit our Blog.
de Guzman, M. R. T., Durden, T. R., Taylor, S. A., Guzman, J. M., & Potthoff, K. L. (2016, June 7). Cultural Competence: An Important Skill Set for the 21st Century. Retrieved October 5, 2022, from https://extensionpublications.unl.edu/assets/html/g1375/build/g1375.htm
National Prevention Information Network (NPIN). (2021, September 10). Cultural Competence In Health And Human Services. Cultural Competence In Health and Human Services | NPIN. Retrieved October 3, 2022, from https://npin.cdc.gov/pages/cultural-competence
Tulane Public Health. (2021, March 1). How to Improve Cultural Competence in Health Care. Retrieved October 3, 2022, from https://publichealth.tulane.edu/blog/cultural-competence-in-health-care/