Getting Your Caregiver License
Professional caregivers support seniors and people with health conditions or disabilities by assisting with daily activities. As a caregiver, you can work in various settings, including home or facility care.
The duration and degree of training for each type of caregiver certification vary from state to specialty to program. For example, in some states, you can start working before you complete your training. Likewise, some states require as little as eight hours of training, while others require much more.
The best way to determine how to get your caregiver license is to check your state's guidelines. It can also help to visit a senior care provider and ask questions. In the meantime, here's the general process of how to get your caregiver license:
Decide which type of caregiver you want to be. Are you just starting to think about a career in senior care? Or do you want to move on to something more specialized?
Consider your current credentials. To start your career path, you'll need to begin with the basics, such as CPR, First Aid, and basic caregiver programs. However, if you already have several years of experience, consider what credentials (e.g., education) you need to obtain to enroll in more advanced programs.
Check your state's guidelines to learn which credentials you need. Regulations vary across the country, even based on your workplace setting (agency vs. home vs. facility). It would also help to research federal rules about professional caregivers.
Research caregiver programs in your area. Make sure to vet multiple programs and their accreditation. Some programs may not meet your state's licensing requirements, so it's important to check for those beforehand. Also, talk to local senior care organizations and providers about reputable courses.
How To Get A Caregiver License
With a caregiver license, you receive the training to safely assist with various non-medical care needs, such as:
Companionship
Light housekeeping
Medication reminders
Meal planning and cooking
Personal care (toileting, bathing, grooming, dressing)
In addition to these tasks, you'll also learn best practices for:
Fall prevention
Managing stress
Risk management
Ambulation and mobility
How to monitor vital signs
Helping with daily activities
Managing challenging behaviors
Record keeping and documentation
Reacting and responding to an emergency
Preventing the spread of infectious diseases
Communicating with care recipients and families
Identifying and reporting elder abuse and neglect
Helping care recipients self-administer medications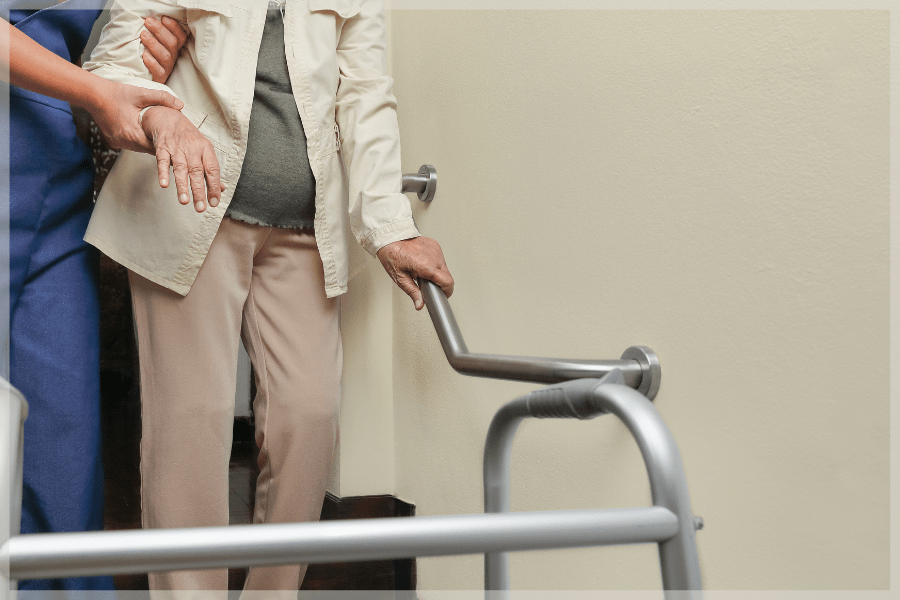 Decide Which Caregiver License You Need
There are several types of caregiver licenses based on the kind of caregiver you want to become.
This program instructs how to assist with daily activities and respond in an emergency safely. You can find online courses or at your local Red Cross and community colleges.
Home Health Aide (HHA) Caregiver License
Like basic caregiver programs, HHA certification teaches you how to provide personal care and basic medical training. Home Care University offers online resources and tools.
Hospice And Palliative Caregiver License
Specialized Caregiver License
Programs for specific needs and conditions can give you the skills to help seniors and people with dementia, diabetes, Parkinson's, and other diseases. Relias Academy is one place to find online accredited courses.
Certified Nursing Assistant (CNA) License
CNAs have the education and training to assist with mobility, personal care, wound care, and other primary healthcare tasks (vital signs, reporting). The Red Cross provides the Nurse Assistant Training program.
This program teaches you how to respond to emergencies. The Red Cross's first aid programs include first aid, CPR, and more.
Consider Which Credentials You Have And Which Ones You Need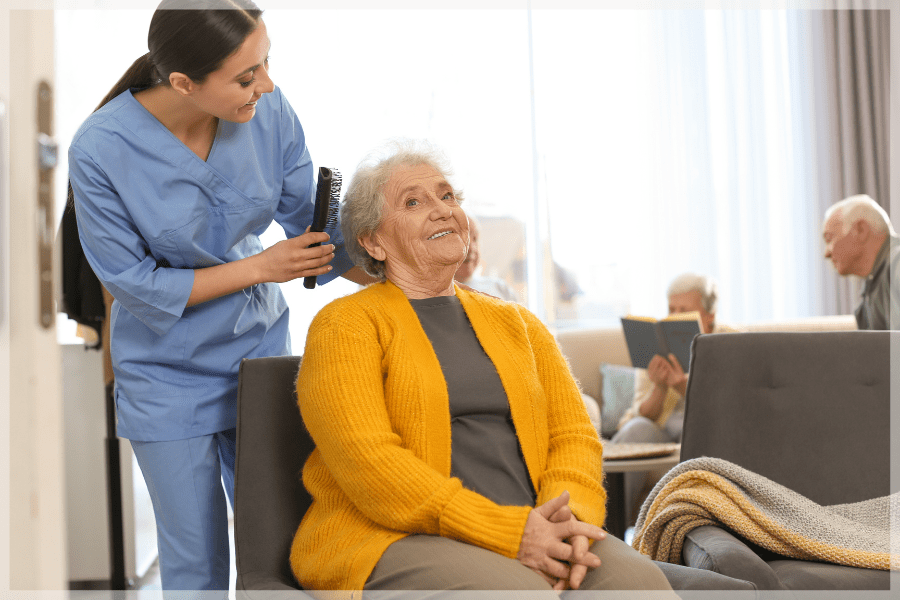 In addition to a caregiver license, you must meet specific education requirements. These criteria differ according to the course you enroll in, your specialization, and where you live. But generally, to get a caregiver license, you must at least have a high school diploma or GED. However, some states may allow a written examination.
Depending on your state, you may need multiple certifications to become a caregiver (such as obtaining your CPR certification and a basic caregiver license). In addition, you may need to take annual training or education. For example, to become an HHA in Massachusetts, you must take 12 hours of in-service training annually and undergo routine supervision checks.
Another factor determining your training requirements is whether you work for a Medicaid-certified agency. Some facilities don't require certification, but others do, even for non-medical caregivers. Most provide training as part of the hiring process. However, obtaining your caregiver license ensures you earn more.
All states require a certain number of training hours, but the number varies. For example, caregivers must finish 40 hours of training in New York. But 19 others (including Massachusetts) have few requirements for caregivers who work in private-pay settings.
As you can see, many factors affect caregiver license requirements. For this reason, it's best to check your individual state's rules to see if you meet the education and training criteria.
Research And Vet Caregiver License Programs Near You
Many organizations offer caregiver training and certification. These suggestions can help you decide which one is the right choice.
Research the program provider: Is the program offered by a reputable organization, like a community college or technical school?
Make sure it's accredited: Before enrolling in any program, make sure the program is accredited, which you can do through the Better Business Bureau or past testimonials.
Ask other professionals: If you need clarification on a specific course, contact local senior care facilities or caregiver groups about the program or other options.
Although obtaining your caregiver license isn't always required, it can significantly benefit your career. Expanding your skillset can make you a more desirable candidate in the recruiting process. In the long run, this could lead to higher earnings and readying you for any senior care situation.
Benefits Of Getting A Caregiver License
You'll get more enjoyment out of your work since the extra training helps you naturally provide higher-quality care. But, most importantly, this empowerment can help you foster stronger relationships with the people you care for.
A caregiver license demonstrates your level of knowledge and training. It proves that you are prepared to safely and effectively perform various responsibilities, including personal care, mobility assistance, and more. The more qualifications you have, the more choices you have available. This can give you more freedom to work in your preferred environment and care for recipients.
The average income for a professional caregiver is $30,326. However, this figure ranges based on location, specialization, education, training, experience, work environment, hours, and certification. Obtaining your caregiver license can go a long way to improving your earnings potential.
If you have the heart of a caregiver, this field can be gratifying. But in addition, caregiving is also a high-demand occupation with some of the job outlooks of any profession. According to the Bureau of Labor Statistics, demand for PCAs will rise 33% between 2020 and 2030. This is due primarily to the growing aging population.
Moreover, the Build Back Better Program intends to "expand HCBS under Medicaid to support well-paying caregiving jobs that include benefits and the ability to collectively bargain." As a result, professional caregivers may receive better benefits and higher wages thanks to this program.
Do You Have Your Caregiver License?
Not every employer requires a caregiver license. But getting yours is a great way to further your career while making a difference in people's lives by learning how to provide higher-quality care.
MeetCaregivers is hiring caregivers (CNA/HHA) and nurses (LPN, RN) who love their work and want to grow in a rapidly-growing field. Apply here.
Call 1 (888) 541-1136, or visit our Blog to learn more about caregiver certification and senior care.
24 Hour Home Care. (2022, January 31). How to Become a Registered/Certified Caregiver. How to Become a Certified Licensed Caregiver (+Steps). Retrieved January 25, 2023, from https://www.24hrcares.com/resource-center/how-to-become-a-certified-caregiver/
American Caregiver Association. (2022, October 4). Caregiver Certification. Caregiver Certification – American Caregiver Association. Retrieved January 25, 2023, from https://americancaregiverassociation.org/caregiver-certification/
Indeed Editorial Team. (2021, June 8). What Is a Certified Caregiver? (With Salary and Job Outlook). What Is a Certified Caregiver? (With Salary and Job Outlook) | Indeed.com. Retrieved January 25, 2023, from https://www.indeed.com/career-advice/finding-a-job/what-is-certified-caregiver
Starbuck Gerson, E. (2022, March 17). Getting your caregiver certification online: How to pinpoint the best program. Retrieved January 25, 2023, from https://www.care.com/c/caregiver-certification-online/