Balancing Family Time While Living With Elderly Parents
As the aging population rises, so will the rate of family caregivers living with elderly parents. According to AARP's 2020 Caregiving in the US report, 40% of caregivers lived with their care recipient, a 6% increase since 2015.
Caring for your aging parents in your home is a tremendous responsibility. It can boost your relationship and simplify caregiving, but it can also make it challenging to balance family time with your partner and children.
Living with elderly parents might be more affordable than other long-term care options and makes it easier to stay connected. However, some family caregivers living with elderly parents may experience other problems, such as balancing time between their parents and their own families.
For example, when caring for an elderly parent living with you, family time might increasingly center around responsibility and less on enjoyment. You might also experience guilt when you want to spend time with your partner or children without your parent.
When a loved one you care for moves in, your family will experience changes, including how you interact. And often, guilt also becomes the newest member of your family.
Guilt is deceptive and detracts from the moments you spend with your children and spouse. It can trick you into believing that you are a terrible person for wanting family time without your parent. However, it's important to remember that family caregiving is like your career: time away from it helps maintain healthy relationships with the whole family.
How To Make Time For Your Family While Living With Elderly Parents
It's possible to have family time while your loved one also lives with you. Here are some ideas to help.
Tips For Family Caregivers
When caring for your parents in your home, they are part of your household, not guests. So make sure to outline any rules and establish boundaries early on.
While it's true that choosing to let your aging parents move into your home can help streamline your caregiving responsibilities, it doesn't mean there won't be times when you still feel overwhelmed and overburdened. You are still a family caregiver with other commitments, after all.
Recognize when you need to step back and take a break, and don't be afraid to ask others for help. Respite care is always an option, and there are many resources available to help with the financial cost.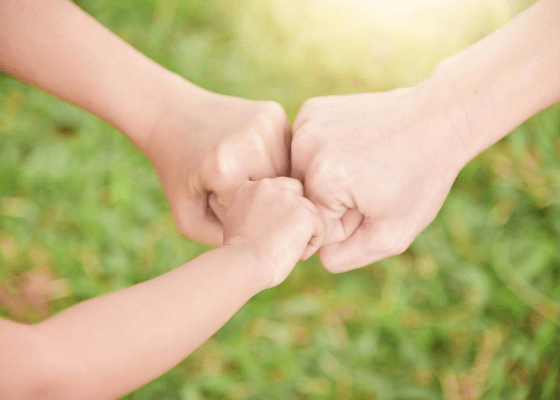 First, take a look at your week. Write down how much time you spend with each member of your family and your loved one each day. Include how much time you spend together as a whole. Maybe you feel like one of your children isn't getting enough time with you. Or perhaps it's your spouse. By breaking down the time you spend every day, you may realize that you spend more time with each person than you initially thought.
As you create your plan, include time for simple pursuits such as reading or crafting and events like going to the movies. Whether you spend five minutes or the whole evening together, focus on the bond and meaningfulness of the activity. For example, if driving your child to school, you can use the car ride to connect.
Concentrate on the important aspects and release negative feelings like worry or guilt. Mindfulness can help you prioritize the current moment and make the most of family time when it happens organically throughout the day.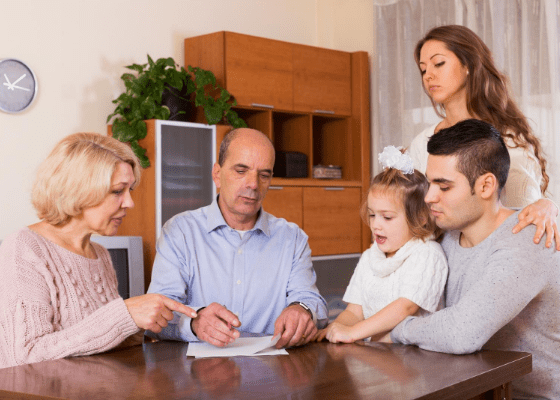 Allow your children and partner to pick how you spend family time together each week. For example, your son might choose to get ice cream with you and your spouse for one week, your daughter might like a coffee date, and your parent might want an hour to visit.
Empowering your family with choices will help alleviate feelings of guilt because you'll know each activity is meaningful to everyone.
Family caregiving shouldn't fall on you alone, especially if your parent lives with you. Specify a time of day for your children and partner to spend family time with your loved one. Whether it's ten minutes or an hour, your parent will love the chance to bond with each member of your family.
Similarly, keep your family time plan posted in a visible place where everyone can see it. Again, it might feel like you're scheduling appointments, but it will make organizing your week and quality time a much simpler process.
Plan a family meeting at least once a week, and involve your parent when necessary. During this time, everyone can share their schedule and help you plan yours, so you don't have to do it alone. Plus, getting everyone involved will feel more inclusive and ease those guilty feelings.
Create A Reply When You're Away From Your Parent
It's possible to tell your parent you're spending time alone with your partner and children without sounding like you don't want them around. For example, you could say something along the lines of, "I'm going to see a movie with Bob and the kids later, Mom. Sarah will be home to make dinner, watch your favorite video, and get you ready for bed. I'm looking forward to spending time with you tomorrow and talk about each clothes' night! Thanks a bunch for your love and support."
Share Memories With Everyone
When you go to an event or an outing, take pictures to share with family members who weren't there. During your weekly meeting, let each person talk about your weekly activity with everyone else.
In the same vein, brainstorm ideas as a family for activities you can do at home. Whether it's a movie night, game night, or something else, planning an event to do at home can strengthen your relationship and create even more meaningful family time.
While creating a weekly schedule as a family can go a long way to help, there might be weeks when not everyone is satisfied with it. For example, your spouse or parent may complain that you don't spend enough time together.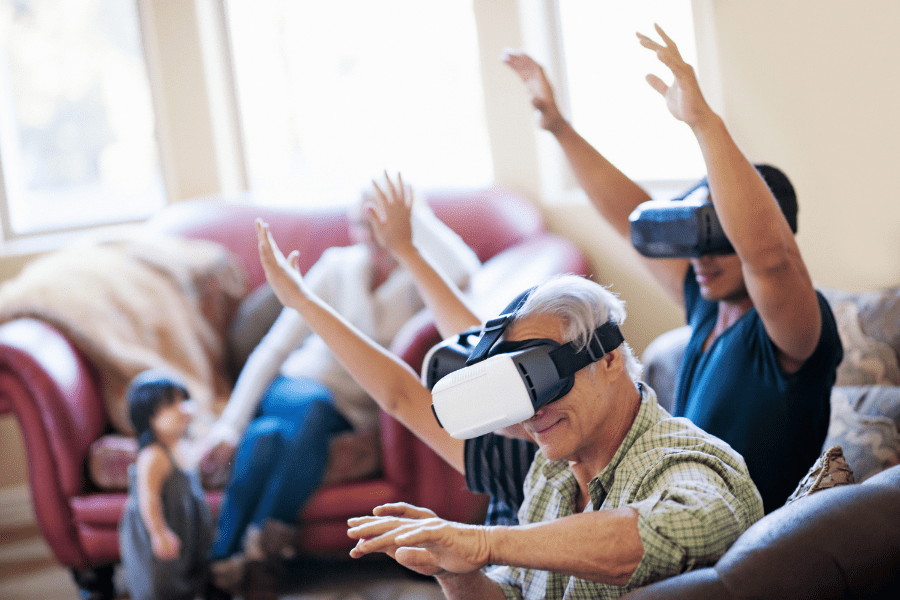 When you try to accommodate everyone's needs, negative comments can be frustrating. The key is to let each person respond in their way, listen, offer your point of view, and then move on or change the calendar.
Your family's feedback won't always be constructive. However, learning not to take it personally (and to accept that some things never change) will prevent you from becoming manipulated.
Living With Elderly Parents? MeetCaregivers Can Help.
Spending family time outside the home can be challenging if your parent or loved one requires specialized care. When you need an afternoon or evening out of the house, get peace of mind with a qualified in-home caregiver.
There's nothing wrong with asking for help if you live with elderly parents! Contact us online or call 1-888-541-1136.
Visit the Blog for more information and resources for caregivers, family members, and seniors.
Brown, D. M. (n.d.).

How to Spend Time with Your Family While You Care for (and Live With) a Family Member

. ParentGiving.com. Retrieved April 27, 2022, from http://www.parentgiving.com/elder-care/spend-time-family-care-for-live-with-family-member/.

Samuels, C. (2021, August 13).

Adjusting to Living With Elderly Parents

. APlaceForMom.com. Retrieved April 27, 2022, from https://www.aplaceformom.com/caregiver-resources/articles/living-with-your-aging-parent-doesnt-work