September Is Pain Awareness Month
Rising healthcare costs and a fragmented care network hinder many peoples from receiving the help they need. For this reason, advocacy efforts such as Pain Awareness Month are vital in educating people about preventative measures and resources to alleviate their conditions.
The US Pain Foundation estimates that 50 million Americans live with chronic pain. Pain Awareness Month aims to raise awareness about pain and advocates for those suffering from it.
The Pain Awareness Month campaign began in 2001 with the ACPA-founded Partners for Understanding Pain. With 80 other organizations, including the NAACP, healthcare professionals, and various consumer groups, September became Pain Awareness Month.
Why Pain Awareness Month Matters To Seniors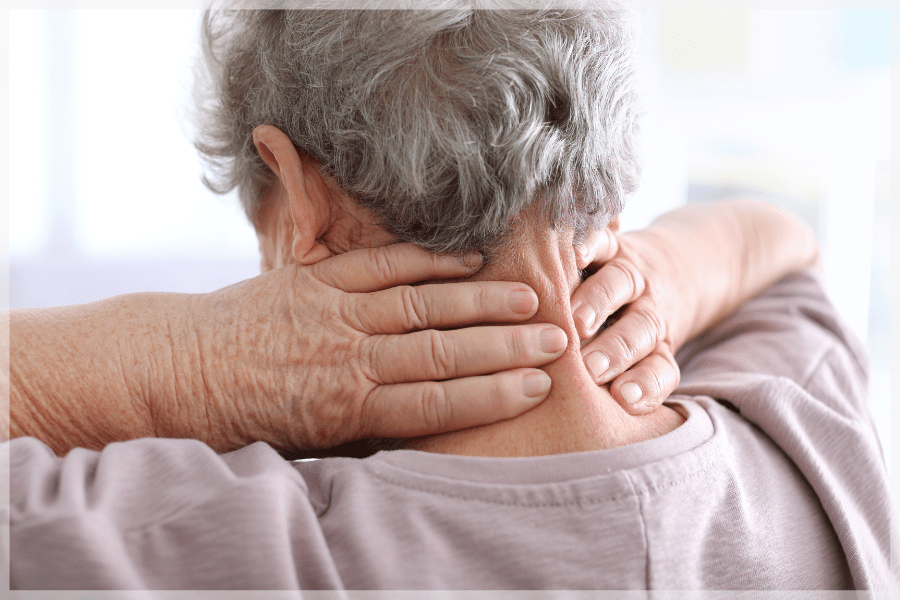 Chronic pain is the most common condition that patients come to healthcare providers with, especially among older adults 65 and above.
It's a common belief that pain is just a part of growing old. While this may be the case for some conditions like osteoarthritis, many seniors experience pain that is more than natural wear and tear on the body.
Physical therapy, massage therapy, and acupuncture can do wonders for alleviating some of the discomfort caused by issues like osteoarthritis.
Older adults must stay on top of managing their pain, and not just because it limits them by curbing mobility and independence. The inhibitions imposed by chronic pain can also have emotional effects that may be just as harmful as the physical ones.
Fortunately, there are things that seniors can do to alleviate their distress without resorting to medical mediation.
Pain Management Challenges For Seniors
Several things might make getting the right help more challenging. For example, those living on low- or fixed incomes might not be able to afford repeatedly visits to the doctor or the cost of transportation or subsequent medication.
On the other hand, some seniors might fear talking about their pain might lead to undesired tests, discovery or diagnosis of a disease like cancer, or an unwanted prescription.
Veterans Affairs (VA) examined common issues seniors face when seeking pain assessment from primary care providers in VA and non-VA settings:
Time restraints
Limitations in the system
Psychosocial complications
Inadequate consultant support
Doubt about pain and symptoms
Inadequate education and training
A poor diet, smoking, poor sleep, and other factors can also exasperate the effects of physical discomfort.
In addition, while moving while in pain is uncomfortable, a sedentary lifestyle can worsen things. Therefore, it's essential to try and exercise, perform low-impact workouts, walk, or try to improve balance. It will go a long way toward promoting health and well-being.
Besides taking medication to handle their symptoms, seniors should try incorporating foods that benefit pain management. Salmon, coffee, and turmeric are just three things that can help make a difference and improve well-being.
It's understandable why some would prefer not to take medication for pain management. Hypnosis, cognitive behavioral therapy, cold laser treatment, and TENS units are just a few options seniors have to treat their discomfort without prescription drugs.
How To Support Pain Awareness Month
Many people struggle daily with a form of pain. But unfortunately, they may lack the resources or knowledge to manage it or get the necessary help.
Although pain is a universal concept and something everybody can understand, there is still much to learn. The best way to promote pain awareness and management is by getting involved. There are many things you can do, such as:
Encourage others to learn about Pain Awareness Month.
Discuss your pain with your doctor or other health care provider.
Inform local government officials and other leaders in your community that September is Pain Awareness Month.
Contact your local news agency or media outlet and inquire about a story about Pain Awareness Month.
Donate to the ACPA or other organizations working to promote pain awareness.
Practice self-care and work to take care of your health throughout the month.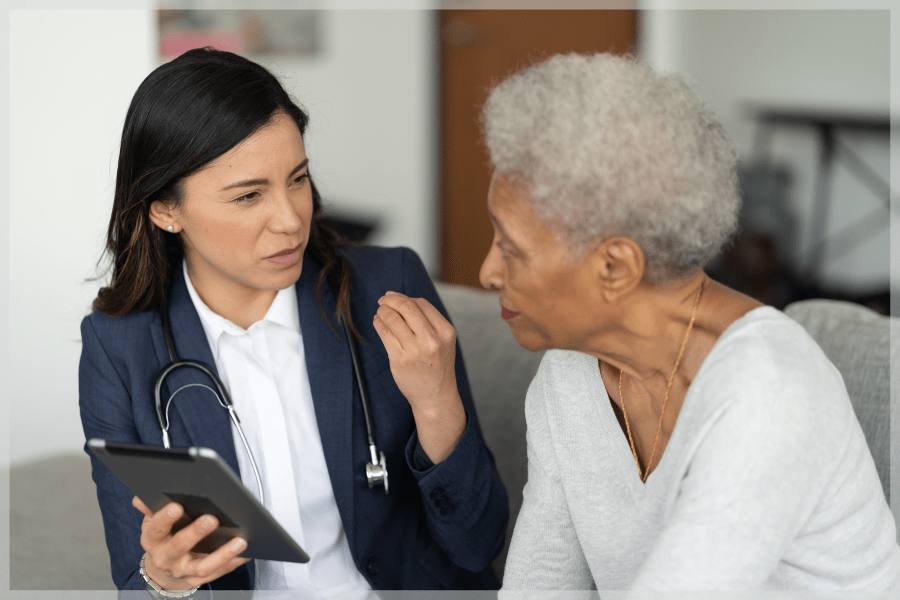 MeetCaregivers Supports Pain Awareness Month
Chronic pain distracts you from the life you want to live. When everything hurts, everyday tasks such as picking something from the floor or tying your shoes can be a struggle. If you struggle with mobility because of chronic pain, let us help.
MeetCaregivers provides pain management services from qualified professionals so you can receive the quality of life and well-being you deserve. We also assist with transportation to appointments, errands, or even helping you get around your home. Find A Caregiver today or call 1 (888) 541-1136 for more information.
Visit our Blog to find new and helpful resources for seniors and caregivers.