Power Of Attorney Vs. Guardianship
A power of attorney and guardianship are important provisions that allow another person to act on your behalf if you were to become incapacitated.
But that's about one of the only similarities they share, as these processes have many differences. For example, you can choose your power of attorney (aka "agent"), but you can't specify a guardian. Instead, the court assigns someone as your "substitute decision-maker."
Furthermore, when a judge selects a guardian, they might consider close relatives and friends. However, most appoint unbiased professionals (like lawyers). On the other hand, many older adults choose an adult child, family friend, or spouse as their power of attorney.
Timing is another key difference. Guardianship typically occurs after an adult becomes incapacitated. In contrast, a power of attorney must be in place before, or it will be null and void.
Establishing a power of attorney is an integral part of estate planning. In this document, you designate someone (the "agent") to make financial decisions if you cannot.
Additionally, this document outlines the extent of the power of attorney's, well, powers. For example, some can be restricted to one aspect of your estate, while others could grant complete access to your estate. 
But generally, most powers of attorney allow the agent to perform duties such as:
Endorsing checks

Opening and closing bank accounts

Purchasing or selling real estate

Signing your tax returns
On the other hand, guardians are permitted to make several types of decisions, including:
Legal

Financial

Health care
Like a power of attorney, the capacities that guardianship has can vary. In some cases, the court must approve certain decisions before the guardian can carry them out.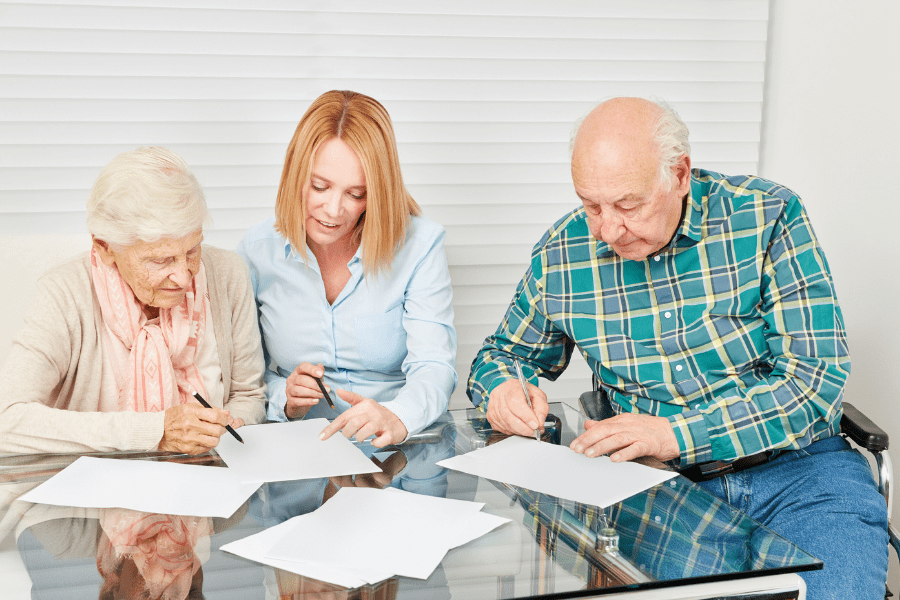 Most states only permit guardianship when other options (including power of attorney) are exhausted. This process can mean a significant loss of independence or even dignity since guardians have substantial control over not only the ward's assets but their life, too.
Guardians are subject to state and municipal regulations as well as ongoing oversight to prevent mismanagement or negligence. But even before a judge appoints a guardian, court attorneys and doctors must perform extensive investigations. This ensures the individual is legitimately unable to care for themselves and guardianship is in their best interest.
Alternatively, powers of attorney do not have the same oversight protections. That's why it's so important to pick an agent who is qualified, trustworthy, and has your best interests at heart.
A power of attorney costs significantly less than guardianship, which is often a stressful, drawn-out process. The extensive oversight of court-appointed guardians is one reason why this option is so expensive and time-consuming.
Do you want to support your mom or dad's wishes to age in place but worry about their safety or wellbeing? Peace of mind is possible when you have the right help.
MeetCaregivers provides trained, certified caregivers to support seniors' dignity and independence with transportation assistance, meal preparation, and more.
Call 1 (888) 541-1136 or find a caregiver today.
For more information and resources about caregiving and aging, visit our Blog.
A/Z health & elder law LLC. A/Z Health & Elder Law LLC. (n.d.). Retrieved November 1, 2021, from https://www.azhealthelderlaw.com/faqs/whats-the-difference-between-guardianship-and-power-of-attorney/.

Einhart, E. J. (2017, July 5). What is the difference between a power of attorney and a guardianship? Russo Law Group. Retrieved November 1, 2021, from https://www.vjrussolaw.com/difference-power-attorney-guardianship/.

Shanahan & Voigt. (2018, July 1). Guardianship vs power of attorney what are the differences? New Jersey Attorneys. Retrieved November 1, 2021, from https://legalcounselnj.com/guardianship-vs-power-attorney-differences/.