For the most part, senior dating is a new experience for single Baby Boomers. Senior singles might begin their search for romance after a divorce or becoming widowed. Many wishing to test the water might find that love and dating are much different.
Whatever the reason, more people than ever are dating later in life, and older adults have more options to meet people thanks to online dating. Seniors can enjoy a larger dating pool due to rising life expectancies.
Although older people are interested in romantic partnerships, some may feel a stigma against discussing love and intimacy. Unfortunately, this can make senior dating challenging. Fortunately, fewer people view senior dating negatively, relieving some pressure or embarrassment about sensitive topics like senior dating.
11 Tips For Successful Senior Dating
1. Decide If You're Ready For Dating
When deciding whether it's time to step into the dating scene again, there are several things to consider, including if you're ready to start dating again.
There's no fixed range for how long older adults should wait before looking for love again, and everyone is different. Still, recently divorced older adults or those going through the loss of a spouse should reflect on whether they are emotionally ready to find someone new.
2. Consider What Type Of Relationship You Want
Once you know you're ready, the next step is to consider the type of relationship you want. One of the best ways for older adults to successfully navigate the modern dating scene is to be deliberate about what (or who) you're looking for.
For example, do you want to remarry? Or do you prefer something casual? For those who have the time and are serious about finding the right partner, intentionally treat your search like a part-time job. Doing so will keep you from feeling as if you are wasting your time.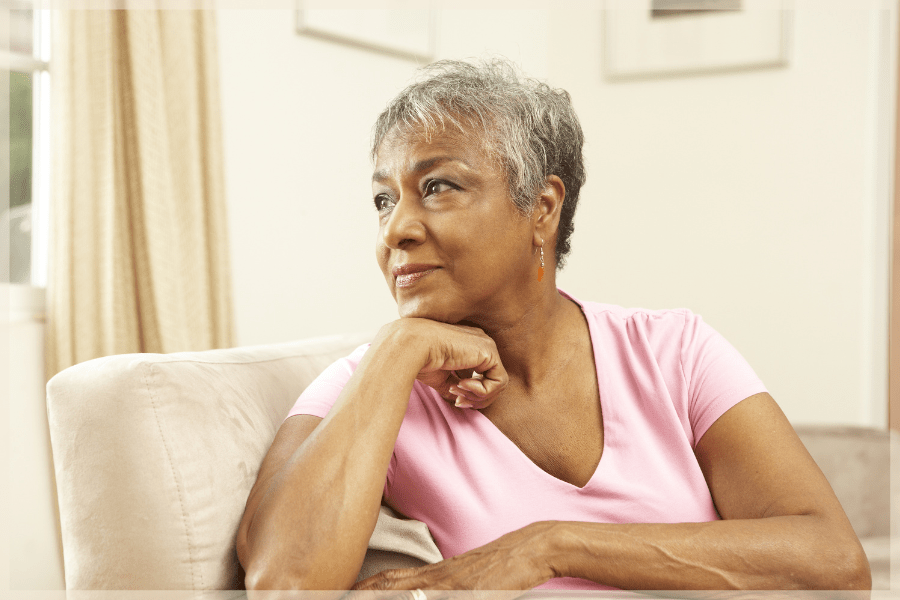 Find supportive friends (or even your adult children) to assist you with online dating and profile setup. You'll want to make a stellar first impression with a high-quality photo of yourself and avoid using cliches in your description.
4. Practice Safe Senior Dating Online
If you eventually meet in person, always meet in public (at least the first few times). Cafes, museums, and live events are all interesting public places. Also, before you meet, remember to tell someone else (like a friend or child) where you're going, when, and with who. Beware of people who show too much interest in your finances. Don't feel pressured to get in the car with your date until you know who they are. Instead, drive yourself, order rideshare, or have another ride planned so you know exactly how and when you'll leave.
These suggestions seem patronizing or something you've probably said to your children. But as you know, it's always better to be safe than sorry.
No matter how much dating has changed since you last tried it, having standards and setting boundaries have not. Think about what you are comfortable with and establish boundaries with yourself. If your date doesn't accept or pushes them, it's best to walk out the door.
Of course, patience is necessary. After all, finding the right partner takes a lot of work! But it can also be lots of fun. Still, a dating coach may be an option for those struggling seniors. Just check references and backgrounds to verify their authenticity.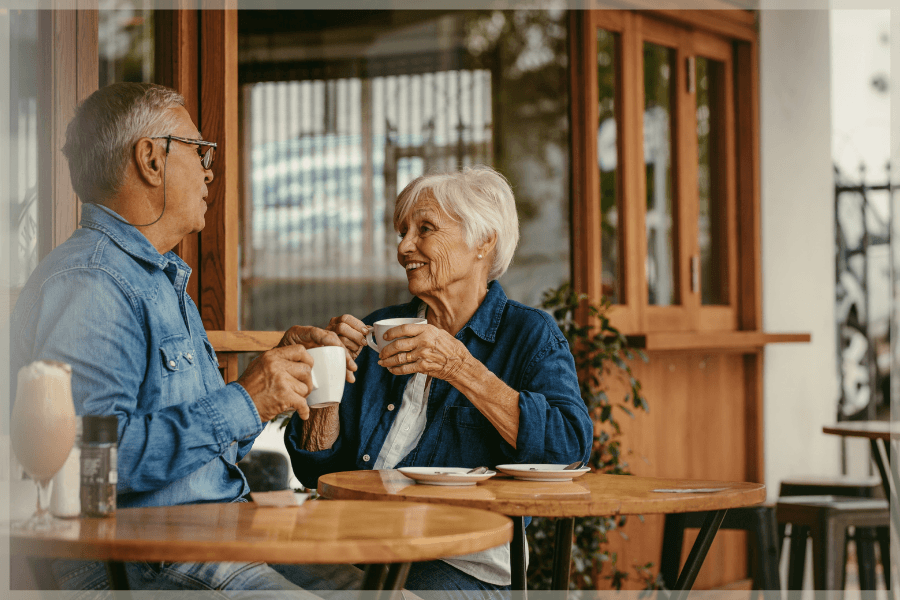 Once you meet someone, you might experience the same jitters and nervousness you felt when you were younger. It's okay to feel those things – your date probably feels the same way!
The most important thing to keep in mind is being a good listener. Asking your date plenty of questions shows your interest and lets you gauge the likelihood of a second date. Here are a few more helpful first date do's and don'ts for seniors:
Wear clothes appropriate for the date: Don't wear a cocktail dress to bowl, and don't wear a bowling shirt to a nice restaurant.
Be punctual: Show your date that you respect their time by meeting on time. If something unexpected happens, inform your partner so they know.
Stay off your phone.
Wait to share pictures: Use your first date to build trust and familiarity. Future dates will be more appropriate for sharing photos of your grandkids, pets, etc.
Avoid oversharing: First dates aren't the time to discuss exes, deceased spouses, politics, or religion.
8. Be Honest About Intimacy And History
Safe sex is important at any age. Condoms aren't only for preventing pregnancy but also STDs. More adults are having sex in their 70s and 80s, and over half of men and one-third of women 70 and older admit they still have sex, with 30% having sex at least two times a month. 
The rate of STDs among seniors has risen sharply, particularly among those who are divorced, widowed, or who live in congregate settings. According to a 2020 study, these groups often report "feelings of freedom and openness to sexual experimentation." Furthermore, fewer than 25% of participants used condoms, even though 5% knew their partner had an STD. 
9. Factors To Consider Before Marriage
Finding someone you love and care about later in life might cause many to rush straight to marriage. But there may be new factors when dating as an older adult that you didn't have to consider earlier in your life.
Your new spouse will receive part of it as an inheritance right. Re-evaluate your plan to ensure your assets are allocated how you want them to be after you die. This is especially crucial if you provide for your children from an earlier marriage.
Be honest about your finances, including arrangements, debts, credit reports, scores, and assets. Consider signing a pre-nuptial agreement. Although no one marries with divorce in mind, a prenup also applies in the event of a spouse's death.
While the final decision is yours, this can be difficult, no matter your child's age. Always talk to your children about dating and marriage. Family counseling can ease this sometimes tricky situation if you or your partner have young children. Similarly, listen to your adult children's opinions, too. It's important to respect their feelings and help them feel heard, regardless of age.
10. Use Reputable Apps and Websites for Senior Dating
There are dozens of online dating services where older adults can find their perfect match. Many of these sites use algorithms to find compatible partners, often with great success.
Of course, you must verify any service before moving forward. Also, ensure that the site won't sell your information to a third party. And, if you sign up for auto-pay and end up canceling your subscription, monitor bank statements carefully for recurring payments.
Older adults should practice caution as they familiarize themselves with senior dating, especially when interacting with strangers online. Any dating site should include the business's contact information, including email, street address, and phone number.
Always trust your intuition. If something feels off, don't ignore that feeling. Don't feel guilty for questioning (to a degree) what you hear. Catfishing is becoming more common; not everyone will be who they claim they are.
Use chat rooms and other messaging options to get to know someone, and don't rush into things. This allows time to establish trust before exchanging contact details like your address or phone number. It's also best to get to know each other more over the phone before meeting in person.
Here are some popular dating services for seniors:
Online senior dating can feel less overwhelming when EHarmony's Compatibility Matching System automatically tapers the number of profiles to fit the information you provide. The matching service emails you other profiles that match your criteria the best. EHarmony has dedicated senior dating services to make things even more accessible. Depending on the plan, monthly subscriptions cost between $30 to $55.
Setting up a profile on Match is easy, and users can edit theirs later with more information. Browsing is user-friendly, so older adults who are unfamiliar with the Internet should have an easy time looking for matches. Viewing profiles is free, but connecting with other people does cost. Subscriptions range between $45 to $240.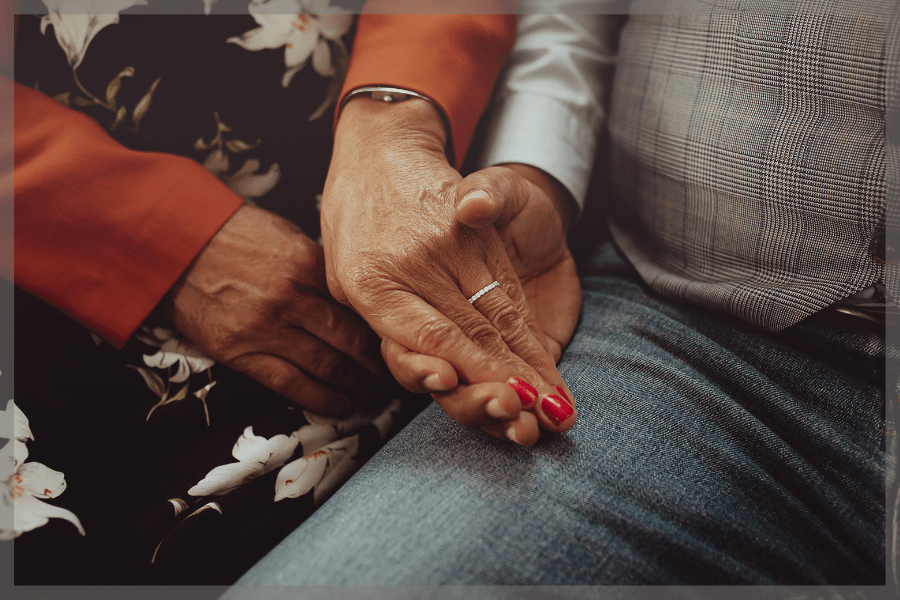 OurTime is a senior dating service specifically for those 50 and older. Developed by Match, OurTime offers a free basic membership that lets users search profiles and receive suggestions. Older adults will find that OurTime is great for finding any relationship, whether it's romantic or platonic.
Six-month memberships cost $16 per month and let users send and receive emails and even use chat rooms. In addition, OurTime automatically shares user profiles on Senior People Meet and Seniors Meet.
Like OurTime, SilverSingles offers dating services for those 50 and older. After signing up, users take a free personality test that matches similar profiles. SilverSingles is free for a basic membership, while premium services cost $35 per month (billed for six months).
11. Consider Other Places to Find Love
But if online dating is intimidating, don't worry! There are many other real-world places to meet people, such as:
Museums
Book clubs
Local events
Travel groups
Exercise classes
Friends of friends
Places of worship
Senior luncheons
Senior center events and classes
Community or volunteer groups
An essential aspect of successful senior dating is stepping out of your comfort zone, so be willing to experience new things and meet new people.
Isolation and loneliness are leading causes of cognitive and physical decline in older adults. Finding other people to share your interests with is the best way to fight loneliness and maintain your mental health.
Whether you remain single, date, or marry, your happiness matters. You can find joy at any age and enhance your wellbeing so you continue living your golden years to the fullest.
When you or a loved one need a little or a lot of in-home care, MeetCaregivers can help you find the perfect caregiver. Call 1 (888) 541-1136, or find a caregiver today. 
For more information and resources about senior health and safety, visit the Blog.
AgingInPlace.org. (2022, July 17). Seniors And Dating. Seniors And Dating – AgingInPlace.org. Retrieved February 17, 2020, from https://www.aginginplace.org/seniors-and-dating/
Davidoff Kelton, N. (2017, January 26). First-Date Do's and Don'ts. First-Date Tips And Relationship Advice for Singles. Retrieved February 17, 2020, from https://www.aarp.org/home-family/dating/info-2015/first-date-tips-advice-photo.html#slide1
Smith, M. L., Bergeron, C. D., Goltz, H. H., Coffey, T., & Boolani, A. (2020, April 3). Sexually Transmitted Infection Knowledge among Older Adults: Psychometrics and Test–Retest Reliability. Retrieved February 1, 2023, from https://www.ncbi.nlm.nih.gov/pmc/articles/PMC7177870/