What Are Adult Day Programs?
Suppose your dad is in overall good health but has started exhibiting concerning behaviors like moodiness and lethargy. You find the perfect caregiver and finally have peace of mind knowing someone is there with him when you're unavailable.
After some time, your dad's caregiver tells you that your dad seldom leaves the house or socializes, which could contribute to these depressive symptoms. The caregiver suggests joining an adult day program to help your dad meet his social needs and avoid the adverse effects of loneliness and isolation.
Adult day programs coordinate community-based services for seniors and cognitively impaired adults. These services occur in a group setting and offer adults who need care or supervision in a safe environment outside the home during the day.
For aging adults, quality of life means more than satisfying physical, cognitive, and emotional needs. Seniors must meet their social needs to maintain their health and happiness while aging in place. Otherwise, they may become at risk of social isolation, which is linked to many serious effects, including depression, heart disease, and premature death.
Below are some common questions about adult day programs.
What Are The Benefits Of Adult Day Programs?
Adult day programs are an often-overlooked resource that offers numerous benefits for seniors and their families.
Adult Day Programs Are Affordable
The daily median cost of adult day programs is $78, making them ideal for situations where full-time care or supervision at home is needed but not necessarily affordable.
For example, suppose your mother needs the most care during the day when you're at work. A professional caregiver could support her Monday and Wednesday, while certified, experienced staff at an adult day program can care for her Tuesday, Thursday, and Friday.
Adult Day Programs Are Flexible
Day programs for adults also offer flexibility since daily attendance isn't mandatory. This option makes it easier for seniors to work out a schedule that works best for themselves and their families.
Adult Day Programs Lower Risk Of Loneliness
Day programs for seniors and people with disabilities are safe, secure places for seniors and adults with disabilities to socialize for a few hours. This opportunity can ease social isolation and provide necessary care services and companionship at home.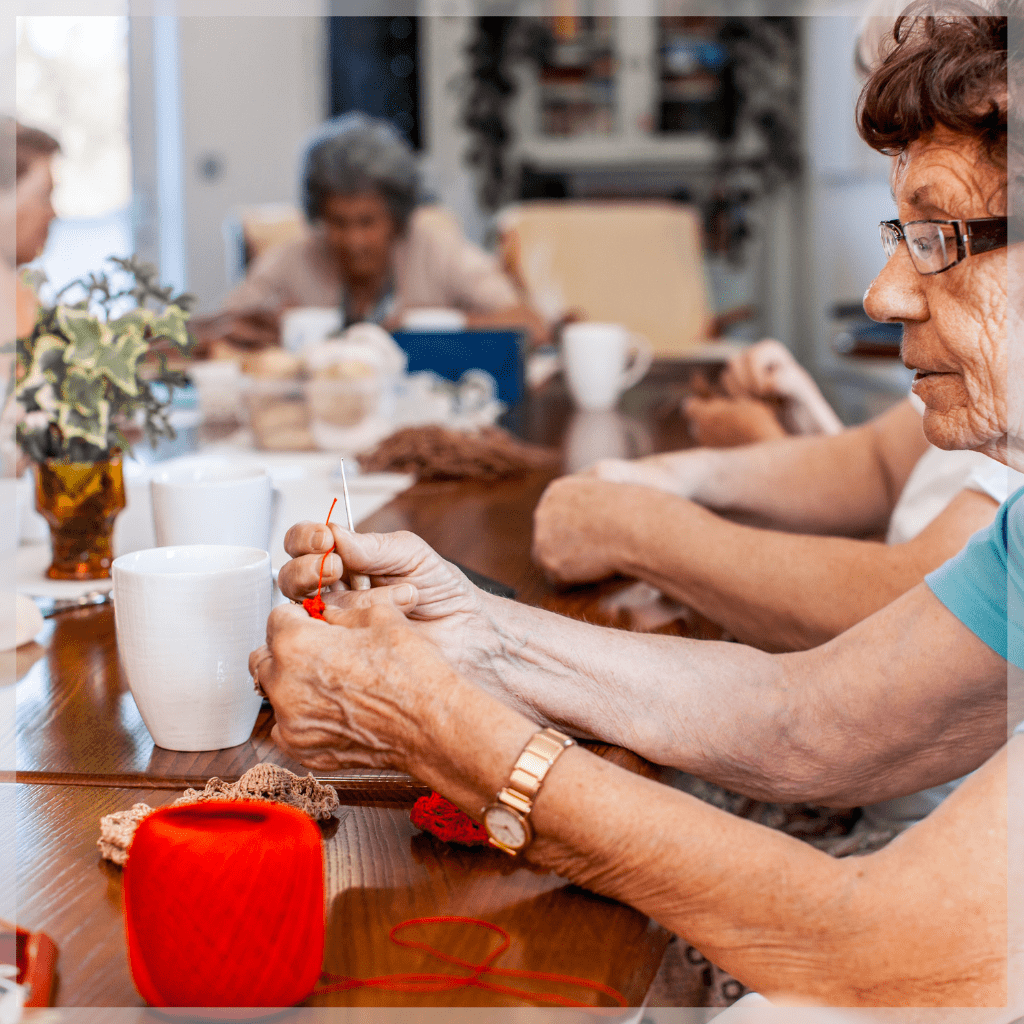 What Do Adult Day Programs Offer?
Adult day programs offer various services and activities throughout the day, such as:
Meals
Exercising
Education
Counseling
Socialization
Transportation
Recreational activities
Medication management
How Much Do Adult Day Programs Cost?
Different day programs charge different rates, though according to the Genworth Cost of Care Survey, the median cost for adult day programs is:
$78 per day
$1,690 per month
$20,280 per year
Of course, the final cost will vary depending on the senior's needs, location, insurance coverage, and the type of care needed.
Where Can I Find Adult Day Programs In Massachusetts?
Given the benefits that day programs offer seniors and caregivers, it's understandable why the number of programs around the US is growing in popularity. To learn more about local day programs for adults in Massachusetts:
An adult day program can prolong seniors' time at home by preventing many health consequences of isolation and loneliness. They also provide a more affordable alternative to full-time home care services. Families can hire a professional caregiver and still enroll their loved one in day programs for one or two days, saving hundreds of dollars each week.
For more information about how we can help you or your loved one with daily personal care activities, call 1 (888) 541-1136.
For additional resources and to learn more about caregiving, read our Blog.
Administration for Community Living. (n.d.). Adult Day Programs. Retrieved March 24, 2023, from https://eldercare.acl.gov/public/resources/topic/Adult_Day_Programs.aspx

Genworth. (2022, June 2). Cost of Care Survey. Cost of Long Term Care by State | Cost of Care Report | Genworth. Retrieved March 24, 2023, from https://www.genworth.com/aging-and-you/finances/cost-of-care.html