Want To Know How To Become A Caregiver?
Are you passionate about caring for others? Does assisting those around you fill you with a sense of purpose? Then you may be interested in learning how to become a caregiver.
As an in-home care worker, you would play a crucial role in enhancing or preserving elders' quality of life. By extension, you would also provide much-appreciated comfort and support for their families.
Offering long-term care and helping seniors live fuller, happier lives can be a rewarding experience. So if you want to know how to become a caregiver, keep reading.
Why You Should Become A Caregiver
There are many benefits of caregiving — some tangible, some not. As you move from learning how to become a caregiver to a career in this field, you will experience many more.  
Many in-home care worker positions pay more than the minimum wage and offer worthwhile benefits such as:
Health insurance

Paid travel expenses

Reimbursement for continuing education or training
Generally, those who seek this career path are driven to help other people. Perhaps you have cared for an aging parent, your children, a neighbor, a close friend, or even a pet. Regardless of your past experience, you must have empathy and understanding for others in this line of work.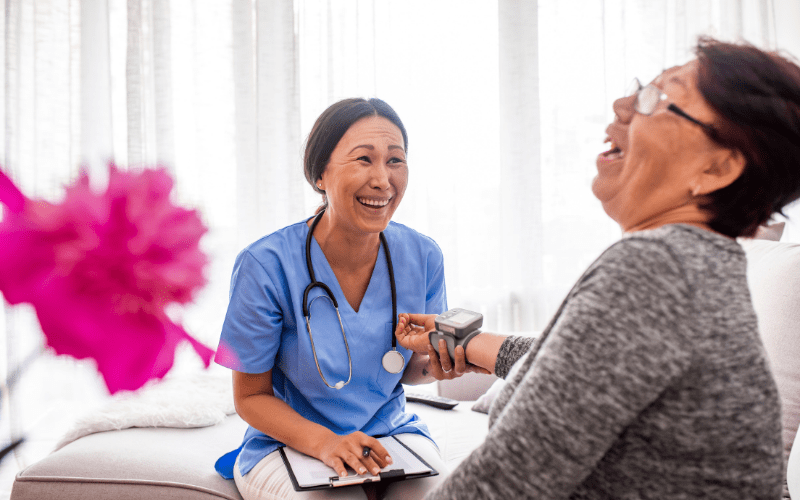 You would be an excellent fit for this field if you…
Like being with other people

Are a good listener

Feel inspired to overcome challenges

Are personable and easy to talk to 

Enjoy helping other people succeed in their personal goals

Have strong organization and time management skills

Feel that your life is relatively stable and pleasant 

Are naturally curious and enjoy learning new things  

Have friends or family who seek your advice or assistance

Are self-motivated and take criticism well

Are healthy and wouldn't mind providing hands-on care as part of a care plan

Frequently establish goals and plans

Enjoy learning about other people
What Is A Caregiver's Job Description?
As a paid caregiver, you would support clients with activities of daily living (ADLs), personal care, or other things they cannot perform alone.
Many caregivers are certified nursing assistants (CNAs) who work closely with the patient's care team, which could include nurses, physical therapists, doctors, and more. As a CNA, you would have your choice of work settings, such as:
Hospitals

Hospice care

Nursing facilities

Nursing Homes

In-home palliative care
Those who administer palliative care for seniors aging in place would also offer companionship, home watch services, or act as a live-in caregiver.
Nursing assistants with the right training can care for Alzheimer's patients as well. Many employers provide specialized training so caregivers can better support long-term care patients with complex health issues.
What Duties Do CNAs Perform As Caregivers?
As a CNA, your responsibilities will range based on the individual patients' needs, though you would still carry out several routine tasks, such as:
Patient assessments: While this duty ultimately falls on registered nurses (RN) or licensed practical nurses (LPN), they depend on CNAs to provide accurate updates on the elder's health conditions.
Assisting with ADLs: CNAs would help seniors with bathing, toileting, transferring, dressing, and other basic tasks.
Meal preparation: In a nursing facility, this would involve distributing food trays and beverages. For clients living at home, you would provide home-cooked meals. In both cases, you may assist with feeding and recording their nutritional intake.
Tracking vitals: As a CNA, you would be responsible for taking, recording, and monitoring your patient's blood pressure, heart rate, pulse, breathing, oxygen levels, temperature, and more.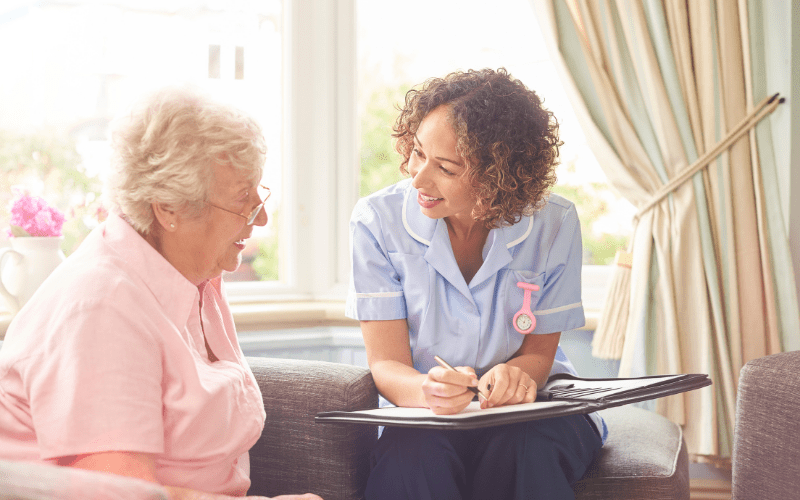 Providing livable conditions: If the bed is soiled, you would help with changing, cleaning, and making the bed. You would also replenish any necessary supplies. This includes following protocol to guarantee the patient's safety and security.
Responding to patients' requests: You would be expected to quickly and politely answer elders' call bells.
Conducting patient rounds: You would follow the proper schedule and take note of any changes in your patients' states promptly. 
Helping with movement: This includes positioning, turning, lifting, or ambulation.
Following a care plan: Your client's medical or care team will have created a personalized care plan, and it is your responsibility to follow and report on it. This includes helping doctors, nurses, and other medical provides as needed.
Transportation: If your patient is unable to drive, you would assist with transport to doctor's appointments, tests, etc.
Sanitation: You would be required to properly clean and sanitize the patient's room and any equipment used in their care.
How To Become A Caregiver: CNA Training
Each state has its own regulations for CNAs, certified caregivers, and other types of caregivers. Generally, most states require an average of 75 training hours for certified caregivers, though this number varies. Additionally, most employers require a high school diploma or equivalent as well as CPR training, which they typically provide.
CNA courses are usually 4 to 12 weeks (though sometimes longer) and divided into classroom and clinical hours according to state guidelines. Upon program completion, you must successfully complete a written or oral exam to fulfill your state certification and licensing regulations.
CNAs must take a continuing education program every one to two years to avoid losing their certification. Employers generally pay for these courses as well as for time spent.
Lastly, you are required to pass a criminal background check, drug test, and physical assessment.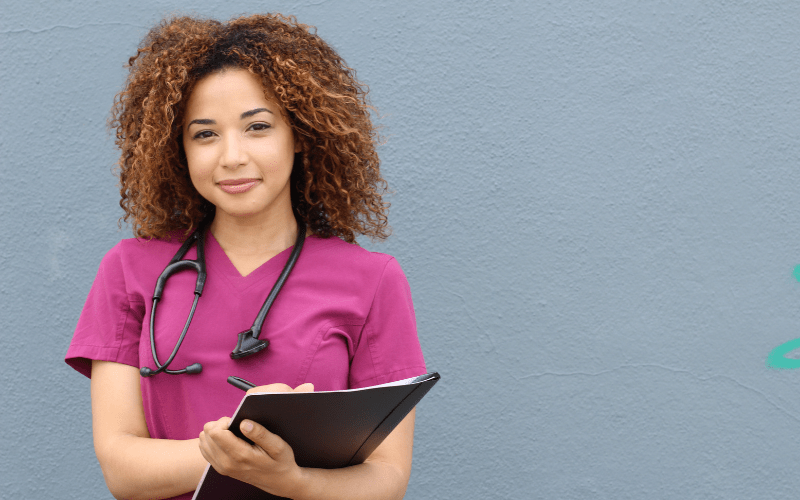 Tips To Find CNA Job Openings
Home care agencies, nursing homes, and other healthcare facilities that employ CNAs frequently post available positions online, in the paper, and via their human resource departments.
There are tons of free websites where you can find job openings, and with a polished resume and relevant experience, you can secure your chosen position. If you need help writing a well-written resume, you can find many resources at your local library or community job center.
Besides looking online, you can also check temporary staffing agencies, which frequently receive the latest openings first. Although they charge a fee, they can make it easier to prepare and look for a job.
You can also contact your area senior community services and drop your application at various healthcare centers, including drop-in clinics or doctor's offices. And make sure to check community bulletin boards at local businesses and libraries for job postings. 
Lastly, ask hospitals, nursing homes, and other health facilities in your area if they provide job placement training and resources.
How To Find Jobs As A Private Caregiver Or Aide
Oftentimes, families look for a certified, live-in care provider to enhance their loved one's mental and physical health and overall quality of life. You can connect with these families and find a job through assisted living facilities, nursing homes, home care agencies, or adult family homes.
You also can work directly for the senior requiring care and receive payment from them or the state. In many cases, families will publish caregiver job openings in newspapers. These may be short-term, such as if the family went on vacation, or long-term, like overnight home care. 
You can also visit online job listing sites to find employers in need of someone with your skills and certifications. Alternatively, a targeted search engine query such as "dementia eldercare provider" in your area can generate dozens of results.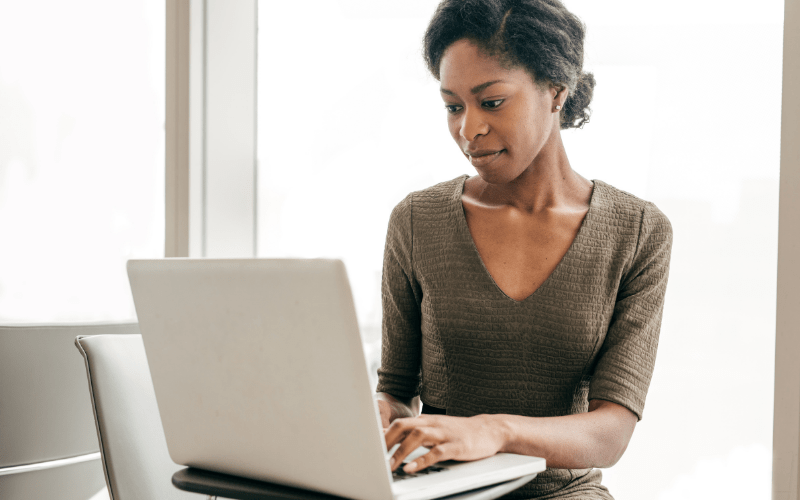 Home healthcare agencies employ qualified CNAs and companion caregivers and are a great place to find training or preparation resources. 
Generally, private aides are not required to have a high level of training or certification. For example, companions can assist with errands, housework, and keep their clients safe while the primary family caregiver takes a respite break.
Here are a few resources to find caregiving jobs or learn more about how to become a caregiver:
Tips To Find Your Ideal Caregiver Job
Whether you're a CNA or private caregiver, these things can help you land your preferred job:
Writing a polished and well-written resume that wows potential employers

Seeking advice from experienced caregivers

Enrolling in caregiver certification or other continuing education programs

Practicing for future interviews

Demonstrate your reliability  

Request recommendations and endorsements from previous employers and include their contact details
If you have limited or no experience in this field, you may consider volunteering at nearby health care facilities. Not only does this give you a chance to gain experience and network with other professionals, but it can also give you a better idea if this field is right for you.
Meetcaregivers Can Help
Now that you know more about how to become a caregiver, visit the Blog for more information about certification programs for caregivers. 
If your loved one needs a little extra help around the house, we're here to help. Call 1-888-541-1136 or contact us on our website.
---
Sources
"Becoming a Paid Caregiver." DSHS, www.dshs.wa.gov/altsa/home-and-community-services/becoming-paid-caregiver.

In Home Care. "Become a Professional Caregiver at Any Age: How To Become a Certified Caregiver." InHomeCare, 13 Dec. 2018, www.inhomecare.com/become-a-professional-caregiver-at-any-age-how-to-become-a-certified-caregiver/.