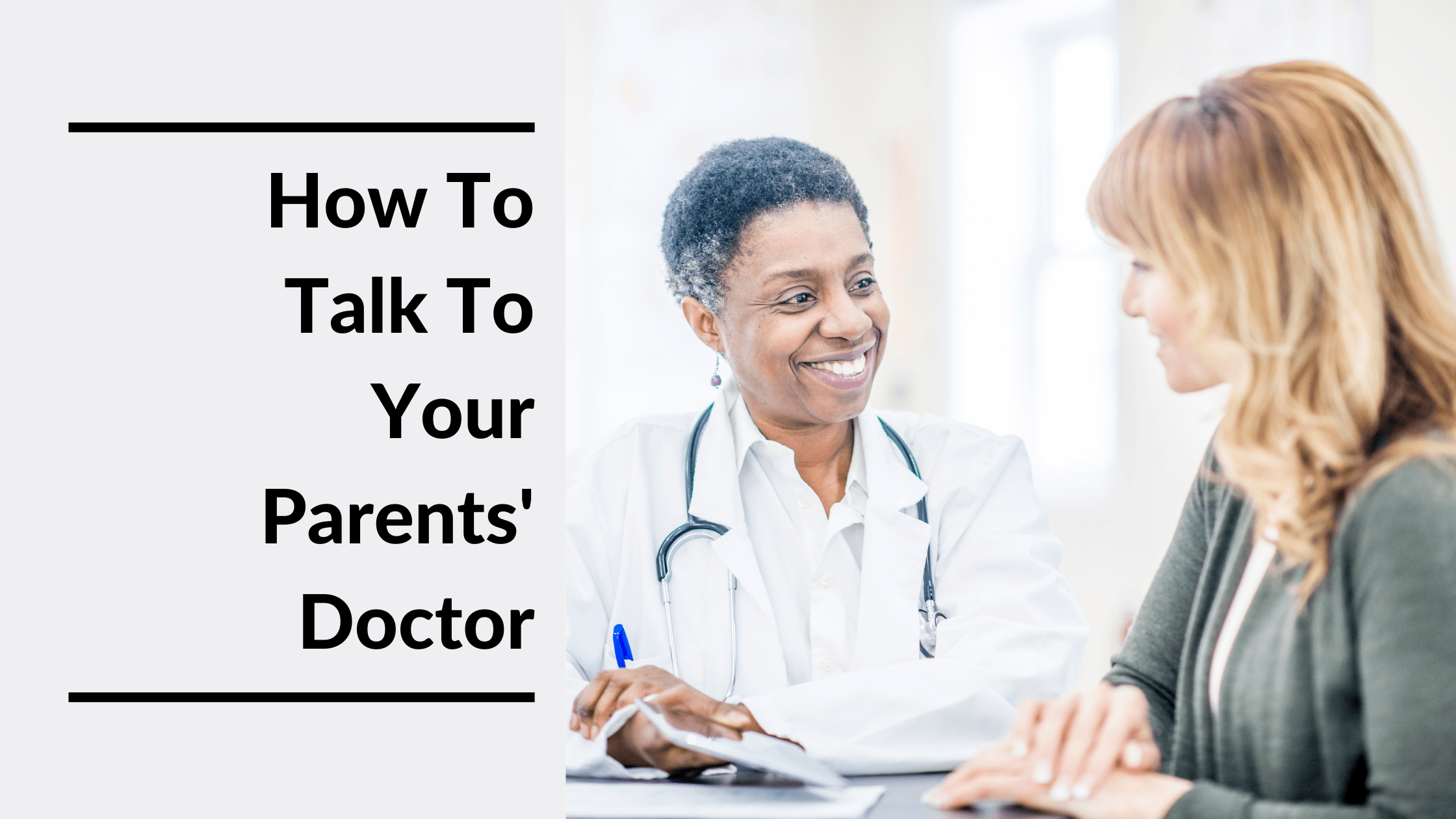 Watching your parents age is never easy. It's especially difficult when their health declines. You might feel compelled to discuss your concerns with a professional in this situation. However, you don't want to overstep your parent's boundaries. Or, perhaps you need help approaching your parent's doctor in the first place. If so, these tips can help.
Updated November 9, 2022
How To Talk To Your Parent's Doctor
Some seniors might welcome the opportunity for their children and caregivers to join them at appointments. But, on the other hand, others are less enthusiastic about the possibility. Navigating this situation is tricky at times, but you aren't alone. Many caregivers and adult children find themselves in this situation.
They might insist that their health is fine, "forget" symptoms, skip their medication, or do something else that indicates they are not okay. So what's a family caregiver to do? There are no set rules, but these suggestions can help. 
Tips To Talk To Your Parent's Doctor
As a family caregiver, you can make a difference in your parent's care. You are in a unique position where you can see the broader scope of your parent's health. In addition, you know their medical history and needs best, so your role in caring for your parents can't be understated.
You might want to be the voice for your parents, but you may need to learn how to become an advocate for them. This position puts you in a better place to close any gaps in understanding between your parent and their doctor.
Get The Right Authorization
Whether intentionally or not, many healthcare systems overlook family caregivers in care discussions. However, securing a Health Insurance Portability and Accountability (HIPAA) form and becoming your parent's health care power of attorney are two ways to stay involved in (and informed of) your parent's care.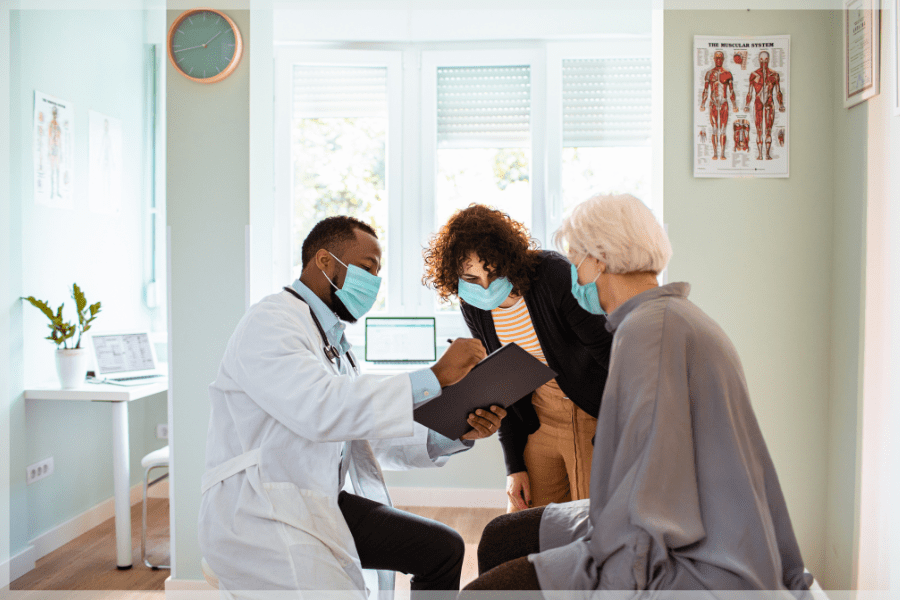 You can request a HIPAA form from your parent's doctor or hospital. This document allows doctors and other healthcare professionals to discuss your parents' medical information with you. Although your parent might give your doctor verbal approval, a HIPAA form legally guarantees you'll get more information.
Secondly, depending on your parent's health, you may ask them to declare you or another relative as their health care power of attorney. This step is a precautionary measure in case they become physically or mentally unable to make decisions for themself. However, it's also vital for any directives concerning end-of-life care.
If your parent is indecisive about your involvement, give them confidence by telling them why they must have a power of attorney. Gently remind your parents that informing you about their health and choices is beneficial because you are more aware of their preferences.
However, some aging parents might refuse to fill out the HIPAA form or give their doctor permission to talk to you. In this case, e-mail or call the doctor to voice your concerns. Many doctors may prefer e-mails, as they provide a paper trail and remind the doctor to bring up any issues during your parents' appointment. But without the proper authorization, the doctor legally can't share information regarding your parents' care with you.
Reinforce that your participation comes from a place of love and concern, and you want them to have the best possible quality of life. Doing so can help them realize that you aren't trying to regulate them and that they still have control over the decision-making process.
Whether your aging parent wants you to be involved in their care or not, make sure they understand that you are actively listening to them and understand their feelings. Acknowledging their point of view is one of the best ways to put your parents at ease.
Let them know that their independence is a priority, and you'll ensure nothing will jeopardize that. Remind your parents that you want to ensure they receive the best care possible. Make sure that your parent knows that the final decision is up to them but that you want to help them.
Before, During, And After Talking To Your Parent's Doctor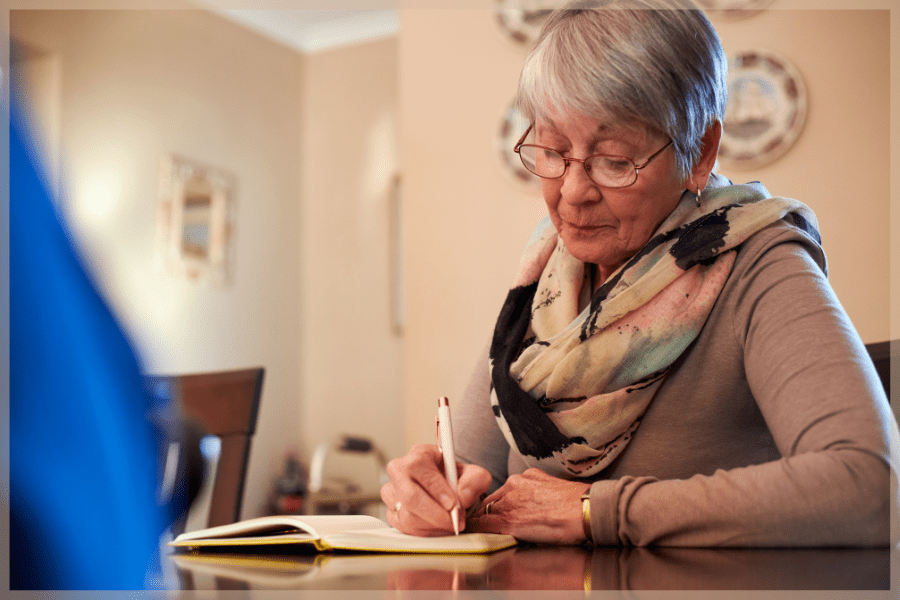 Take time to organize your parent's medical records. Keeping paperwork, insurance files, and other documents in one place will help you as you prepare to talk to your parent's doctor. Record the daily observations you make about your parents. Then, review your notes and provide the doctor with the most accurate information possible before, during, and after each appointment.
Make sure that the same person goes to appointments with your parents. This promotes consistency and the flow of information to other family members. Similarly, visit doctors related to the same hospital or practice since it's easier to share records, lab results, and additional information.
Come up with a list of questions or concerns. Then, decide which questions to ask and who does the asking together. Most importantly, let your parents take the lead. Then, after the appointment, you can review everything and discuss how it went and what was shared.
If you have specific concerns that you want to discuss at the appointment but are sensitive to your parents, consider contacting their physician ahead of time. Your parents might be more receptive to discussing something touchy, such as giving up driving, if their doctor mentions it first.
While you are in the appointment, remember to let your parents speak freely and ask questions. For example, ask about any side effects or safety concerns for generic medications or taking multiple prescriptions. Take notes to remember details when relaying information to other family members.
Don't be intimidated by your parent's doctor. If you have an opinion about your parent's care, share it. Ask follow-up questions, and don't be afraid to ask the doctor to clarify terms or ideas you or your parents find confusing. And when your parent has tests, ask for the results, as some doctors only share results if something is irregular.
Prepare the contact information of other care team members for your parent's doctor. However, be aware that family caregivers are often overlooked in healthcare discussions, so if the doctor shares information with other members of your parent's healthcare team, make sure you receive it, too.
When the appointment ends, go over what was discussed and ask their opinions, especially regarding their doctor. For example, do they like or dislike the doctor? Do they appear resistant to medical advice? If so, consider looking for a second opinion.
Share your observations and thoughts with other members of your family if necessary. It's essential to keep other loved ones aware of your parent's condition and your responsibilities.
How to Talk to Your Parent's Doctor When You Live Apart
Distance compounds the challenges that family caregivers face. But knowing that your parent has someone local will give you peace of mind. If your parent lives in a different city or state, you can still see they get the proper care.
Besides your parent's doctor, several other healthcare professionals can prioritize your parents' well-being while navigating the healthcare system:
Ambulatory escorts
Geriatric care managers
Home health aides
Paid caregivers
You want medical professionals who see your parents as more than a series of diagnoses and directives. Of course, having a pleasant bedside manner is a plus, but working with people who genuinely care about your parent's well-being will make discussing treatment options easier.
MeetCaregivers can match your parents with the perfect in-home care worker. A professional caregiver can assist with many senior care needs, including companionship, personal care, activities of daily living, and more. Call us at 1 (888) 541-1136 or Find A Caregiver today.
Check our Blog for resources and tips for caregivers and aging in place.
Institute on Aging. (2017, May 1). Talking to Your Aging Parents' Doctor: How to Respectfully Advocate for an Older Adult. Talking to Your Aging Parents' Doctor: How to Respectfully Advocate for an Older Adult – IOA Blog. Retrieved November 19, 2019, from https://blog.ioaging.org/caregiving/talking-to-your-aging-parents-doctor-how-to-respectfully-advocate-for-an-older-adult/