Respite Care: A Forgotten Resource For Family Caregivers
Respite care is an essential but often overlooked aspect of caregiving. Unfortunately, many family caregivers don't stop to consider respite care when they need to take a break. Or, some caregivers may feel that they should be able to handle everything on their plate. Others might feel guilty about leaving their loved ones in the care of someone else.
In addition to other emotional, physical, mental, and financial pressures, caregiving can become overwhelming. With this in mind, family caregivers should allow themselves a chance to step back and recharge. Of course, caring for yourself as the primary caregiver may not be your first instinct, but ultimately, it will make you a more effective caregiver.
Respite care is a temporary service that delivers short-term care to an aging, sick, or disabled loved one so the primary family caregiver can take a crucial break from their responsibilities. These services are available in the home or elsewhere, such as residential, nursing, or adult day care facilities.
Respite breaks vary based on your needs. For example, you could hire a professional caregiver for a few hours a week to catch up on other obligations. Or, if you're planning an extended vacation, you can find assistance for one or even multiple weeks. Some family caregivers take frequent respite care breaks, while others might only use it once. It can even be a routinely scheduled service for extra support.
Respite care offers many benefits for family caregivers and seniors alike, such as:
Better moods and lower heart rate
Higher energy levels
More time for yourself
More opportunities to experience enjoyment
Greater sense of identity and purpose
Better perspectives about your situation
Lower risk of loneliness and isolation
More variety for you and your loved one
Yet, despite the known benefits that respite care offers, many family caregivers refrain from taking advantage of this crucial support.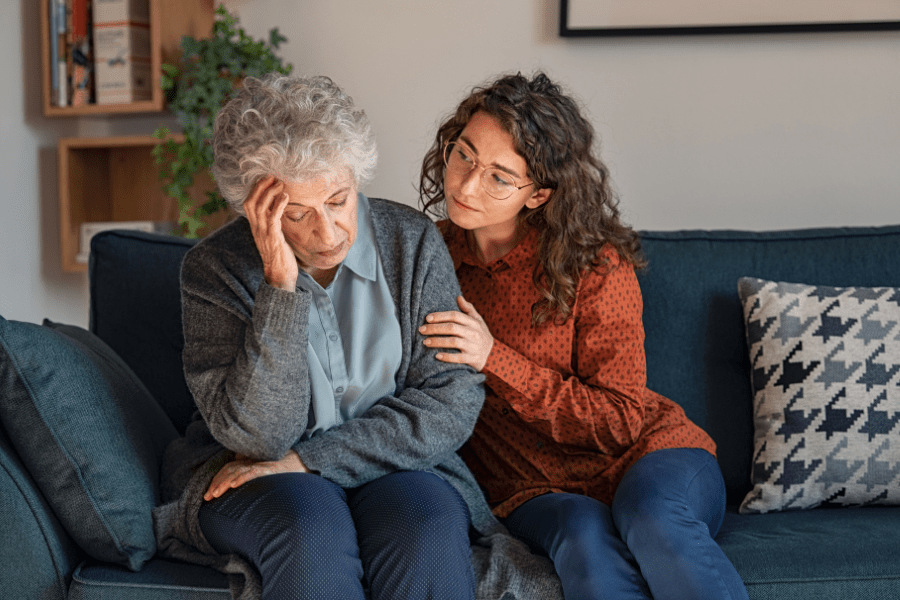 Why Is Respite Care Important For Family Caregivers?
Respite care is vital for family caregivers because it allows caregivers (especially those juggling many responsibilities) to catch their breath and reassess their own needs. In addition, this time is imperative for informal caregivers because it can minimize the risk of caregiver burnout. Or, for those currently enduring burnout, respite care (along with other self-care practices) can help relieve fatigue, malaise, and other symptoms.
Addressing your mental, emotional, and physical needs improves the overall level of care because you have the energy to meet the demands your role requires. Unfortunately for many family caregivers, guilt is a familiar emotion because they feel they don't do enough for their loved one. As a result, they may avoid opportunities to rest and recharge.
However, continually neglecting your needs can have many adverse consequences, such as lower care quality, resentment, and diminished bond between you and your loved one. As a family caregiver, you should allow yourself chances to refresh your mind, body, and spirit. Self-care and managing your wellbeing are key to staying on top of your duties. So while it may be challenging to make time for yourself, you should build regular downtime from your caregiving responsibilities into your loved one's care plan.
Respite care gives you much-needed support, plus a chance to allocate your responsibility to someone else. You can request help from friends and relatives for a day or find volunteers or professional caregivers to assist with temporary or recurring in-home care help. Or you can utilize an adult day facility, day camp, nursing facility, or another out-of-home service.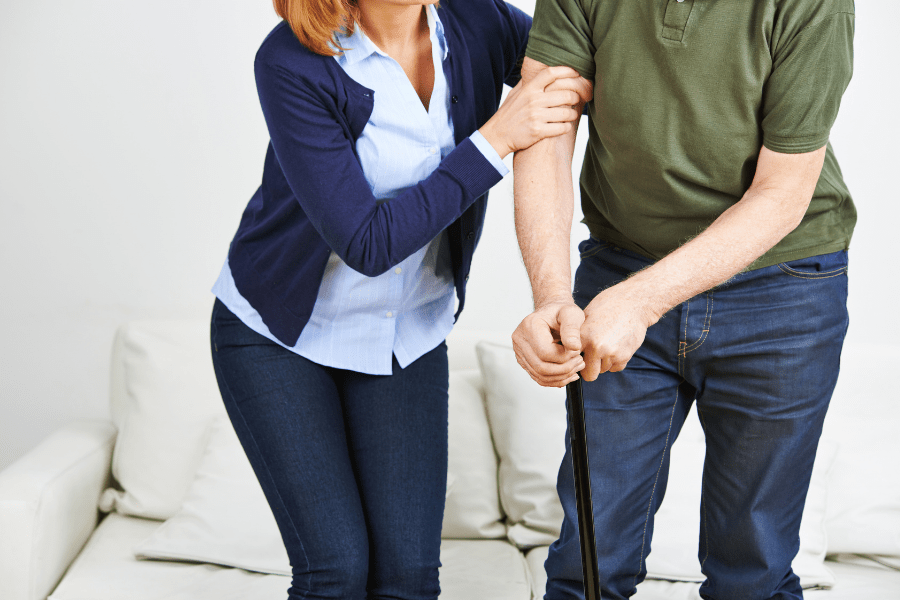 Whether you need routine or periodic help, in-home respite care is beneficial. The flexibility in-home services offer makes it a popular choice for family caregivers. You can work with an agency to schedule respite care or directly employ volunteers or paid professionals.
Volunteers, homemakers, and other non-medical caregivers can provide much-needed companionship, reducing the risk of isolation and loneliness.
But suppose your loved one has more complex needs. In that case, qualified professionals such as personal care aides, home health aides, CNAs, LPNs, and RNs can provide ongoing support for activities of daily living (ADLs) and companionship.
This type of respite care is ideal for family caregivers who work. You can find many out-of-home respite care programs through private or non-profit groups. The main types of out-of-home programs include adult day care facilities, residential programs, or respite retreats specifically for family caregivers. You may be able to visit different centers to meet staff members and help your loved one become accustomed to the idea of respite care.
Adult day care facilities are best for isolated and lonely seniors or those who need assistance with ADLs and similar activities. These centers help foster wellbeing through various social activities and health services.
On the other hand, residential respite programs provide intermittent short-term, overnight, or emergency caregiving help. Hospitals, nursing facilities, or group homes typically offer these programs. Unfortunately, most insurances do not cover overnight stays, but long-term care insurance or veteran programs might provide some assistance.
Depending on your location, you could sign up for a caregiver retreat, which unites respite care with informational resources and fellow support. Look online to find a camp near you.
Where To Find Respite Care
Locating respite care doesn't have to be challenging, though finding the right provider may take some time. There are many national and local agencies throughout the US that provide respite care, but if you struggle to find the right option, these organizations could help your search:
How Much Does Respite Care Cost?
Since respite care entails various elder care services, you should assess individual programs to determine their average cost. In addition, factors such as the provider, duration, and whether the service will occur in your loved one's home or at outside facilities will also impact the cost.
You can still find an estimate despite the variables by comparing different in-home and out-of-home programs. In addition, you can use insights from industry studies such as Genworth's Cost of Care surveys to get a clearer idea of the daily, monthly, and annual costs of respite care.
Adult day care facilities and similar short-term out-of-home respite programs are the most affordable option, costing about $74 per day, according to Genworth's 2021 Cost of Care Survey.
Following community day care, assisted living programs are the next most affordable option, with the average facility charging $141 per day. Respite care services could affect the cost, as many places may charge extra for respite stays.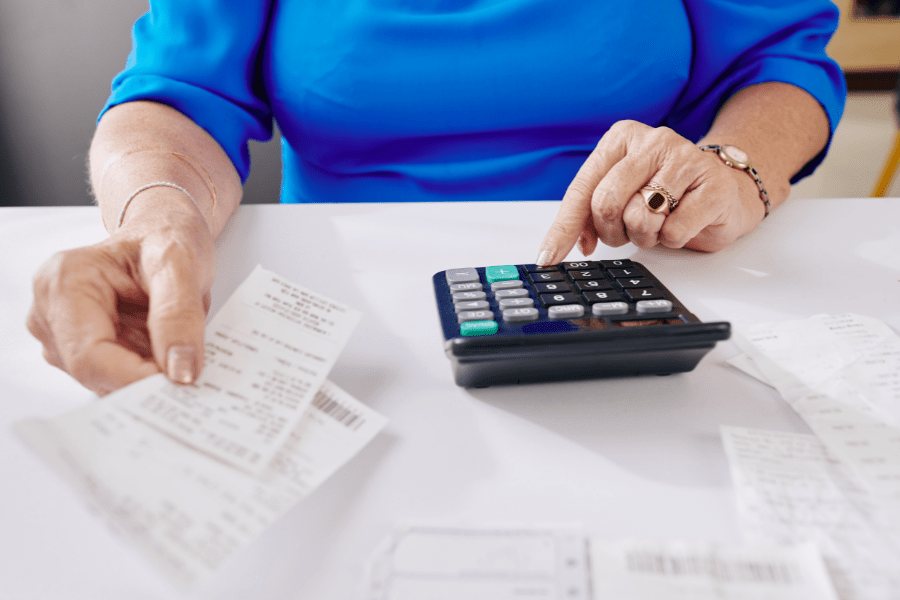 In-home respite services cost the most, but that may be due to the provider's rate and the number of care hours provided. To give you an idea, Genworth found that the average homemaker services cost $147 per day, while more skilled health care services average about $150.
Temporary nursing home stays may be best for seniors who need specialized medical care. But, like assisted living stays, these programs likely come with added charges. On average, the daily cost of respite care at a nursing home is $255 for a semi-private room and $290 for a private one.
You can determine the monthly cost of respite care by multiplying the number of days in the month by the daily cost of care. However, remember that respite care is intended to last several hours or days, not month-long long-term care.
For seniors, offering a chance for the family caregiver to take a break may mean scheduling respite care services one or two days out of the week. For the primary caregiver, the cost of professional help could ease their commitments for less than $1,000 per month, depending on the type of care and program.
If your family only utilizes respite care periodically, you may find that the expense is lower than you think. For example, if you hire a homemaker to help three days per week, the average annual cost for this service would run slightly more than $19,000. Of course, that sum may seem like the last thing from affordable. But if you compare that to the cost of long-term nursing or assisted living care, you would have to pay between $51,000 and $106,000 per year. So, as you create a care plan for your loved one, keep these costs in mind and investigate local providers to get the most accurate estimates.
Resources To Pay For Respite Care
Respite care providers typically charge by the hour or by the day. Unfortunately, most insurance plans do not cover these expenses, though some long-term insurance policies may. As a result, most families pay out-of-pocket for respite care services.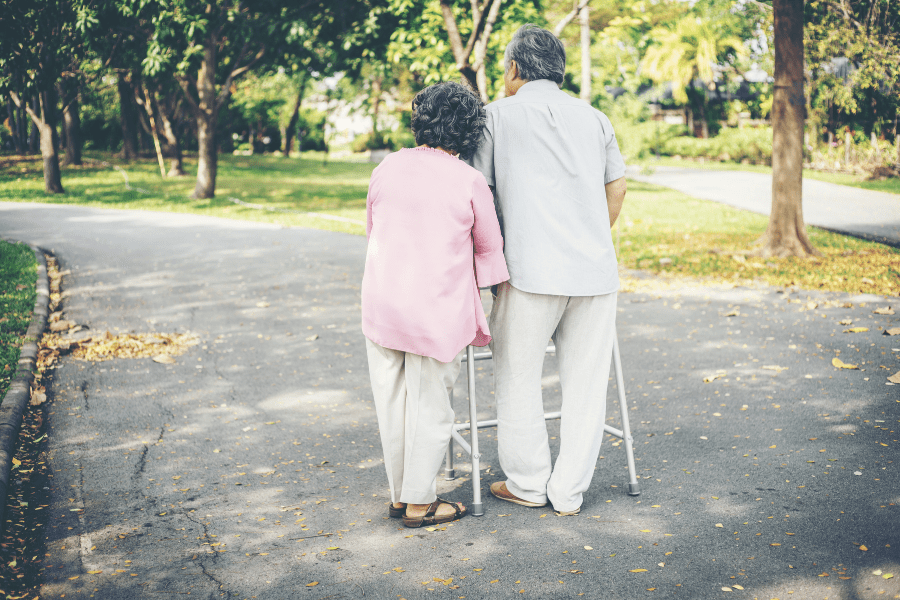 Unfortunately, Medicare only covers respite care if your loved one qualifies for hospice care coverage. However, according to the Centers for Medicare and Medicaid Services (CMS), Medicare Part A may assist with short-term respite care, though you may have to "pay 5% of the Medicare-Approved Amount for inpatient respite care."
In addition, coverage is only available "on an occasional basis" for the first five days at a Medicare-approved inpatient facility. However, CMS does not restrict the number of times beneficiaries can use these services.
The best way to determine if your loved one's insurance covers respite care is to contact an agent who can help you navigate their policy.
Medicaid benefits for respite care vary depending on your state. If your loved one qualifies for the Programs of All-inclusive Care for the Elderly (PACE), your family could receive assistance. You may also consider the Home and Community-Based Care Services program, which offers waivers for respite care.
In addition to Medicare and Medicaid, the organizations below could offer financial assistance for respite care:
The ARCH National Respite Network and Resource Center provides a collection of state funding information.
2-1-1 offers around-the-clock support free of charge.
Aging and Disability Resource Centers (ADRCs) can guide you on various care options.
State-sponsored respite voucher programs, which you can find by performing a Google search.
You could potentially get help from multiple agencies, but it will require careful research to identify what you or your loved one are eligible to receive. Other options could include long-term care insurance, veterans' benefits, and tax credits. If you are a member of a caregiver support group, you may also be able to find financial assistance in your area.
How To Talk To Your Loved One About Respite Care
Your loved one may hesitate to receive care from someone besides yourself. It can be a difficult decision; however, taking care of yourself is equally important.
Since respite care can be an emotionally-charged subject, show respect by recognizing their feelings and concerns. While it may be true that this isn't the only challenging topic you will discuss with your loved one, it can still be tricky. In conversations like these, let your loved one find their own solution. Then, lead the discussion with questions that might help them better accept your idea.
But before you even sit down to discuss respite care, do some research. Consider making a list of local respite services to share and have answers when they seem uncertain. Then, when the time comes for this conversation, it's best to choose an appropriate time and place to discuss it, such as on a random day for lunch. Doing so can help put both of you at ease and minimize some of the emotions from the situation.
Then, listen to what they want and ensure they know you want the same thing. Finally, let your loved one understand how it benefits both of you. For example, talk about how respite care improves relationships and makes you a better caregiver. With this in mind, you can approach it from a different angle and help them look at the topic differently.
Enlisting help from someone close to your loved one might also help them accept your wishes more easily. Reach out to close friends, other family members, doctors, or religious leaders. Most importantly, don't let negative emotions stop you from taking care of your health. Taking a step back doesn't mean you love your parent any less. On the contrary, you will both benefit in the long run.
How To Create A Respite Care Plan
Although finding and organizing respite care takes a lot of effort, it's important to keep in mind that respite isn't just a service; it's an outcome that results from stepping back from the pressures of caregiving. Therefore, getting the most out of this break requires creating a respite care plan for your family. Here are a few suggestions to help.
Consider Your & Your Loved One's Needs
First, evaluate your and your loved one's needs and preferences. Designating the type, credentials, regularity, and location of respite providers ensures you get proper assistance and avoids hiccups in your loved one's care.
As a family caregiver, ask yourself what support do you require most? Perhaps you need help to have more free time in your everyday life. Or maybe your loved one needs transportation assistance. Documenting your day-to-day activities will facilitate a smoother hand-off to a backup caregiver or other relative while you have a break. In addition, it can help you pinpoint specifics where you require support most.
Determining your loved one's needs and priorities will also make it easier to find the best fit. What are their preferences? Do they want to socialize frequently or need help with personal care activities? Is mental or physical wellness important to them? Discussing questions like these with your loved one will help you narrow down the most suitable choices.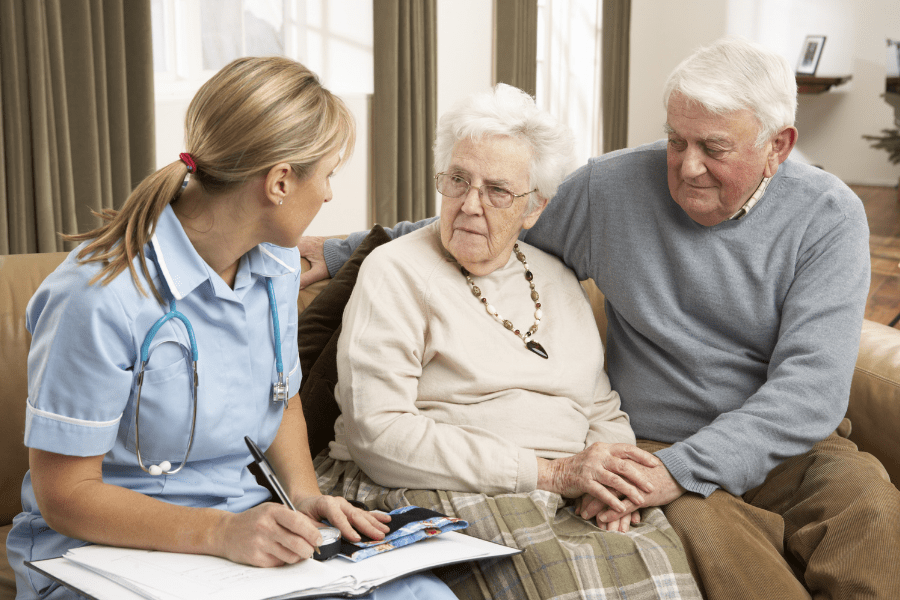 Find The Right Respite Care Provider
Caregiving may be a responsibility (and, at times, a burden), but it's also an act of love and devotion. When you dedicate so much time, energy, and resources to your role, delegating your loved one's care to someone else (particularly someone new) can be challenging. However, a little research can go a long way to ease your concerns and help you find the right care provider.
Whether you decide to hire a private caregiver, work through an agency, or opt for out-of-home care, here are a few tips to guide you through the process.
Private or independent caregivers are professionals you or your loved one directly employ. Depending on the caregiver's certification and training, they may be able to deliver certain kinds of medical care, including injections, wound care, recording vitals, and ADL support. However, these services typically charge more, so keep that in mind.
Since private caregivers set their own rates, this option may be more affordable than going through a home health agency. However, taking on the employer's responsibility likely involves additional expenses such as background checks or legal fees for creating contracts. Furthermore, independent providers typically lack worker's compensation insurance, which could mean even more costs if an accident occurred.
Hiring a private caregiver gives you and your loved one more control over their care despite the disadvantages. So if your family is considering this option, here are a few tips for the hiring process:
Interview multiple candidates. If you conduct a phone interview first, make sure the second one happens in person.
Be precise about every aspect of your loved one's care, including daily tasks, skills, and routines.
Talk about rate and payment schedules. Never pay for services upfront.
Request multiple professional and personal references and review them diligently.
Confirm the information recorded and ask each contact about the candidate's dependability, timeliness, and ability to manage stress.
Conduct a background check. You can find many agencies online that can notify you about possible causes for concern.
Of course, you should involve your loved one in the vetting process. Doing so will help everyone get acquainted and ensure your loved one's needs are upheld.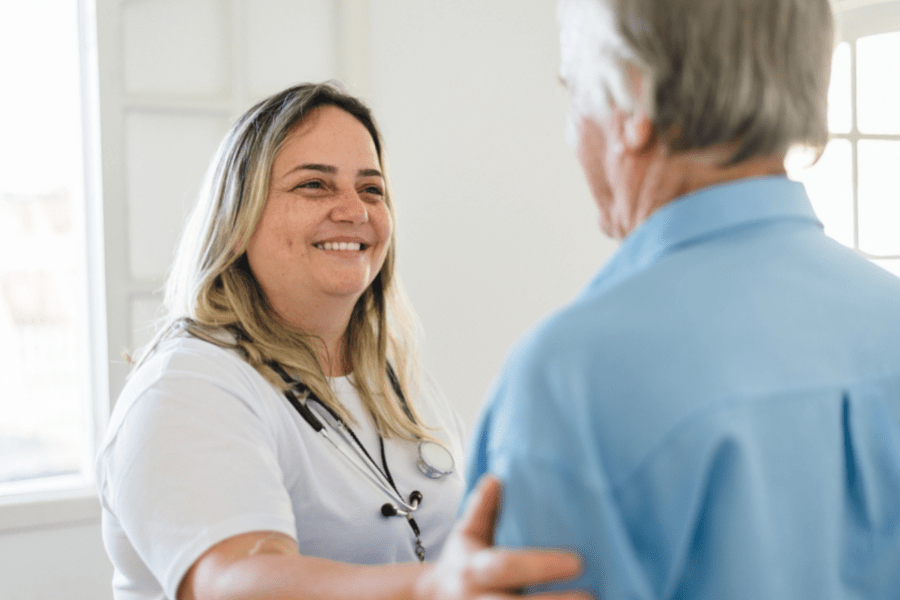 Although home health agencies typically cost more, the expense generally includes contracts, insurance, and taxes. Since agencies handle these tasks, you can avoid the burden of taxes, payroll, scheduling, and other employer-related duties, allowing you to get the most out of your respite break.
Another advantage is that agencies usually provide ongoing training for personal care aides. Or they may require some level of nursing certification. They also minimize gaps in care if your loved one's caregiver falls ill or can't work for some reason. Finally, if an issue arises, agencies can provide a course of action to remedy the problem, which is not available with private caregivers.
If you and your loved one are considering an out-of-home program, arrange to visit three at the minimum. During these visits, take note of the staff and how they engage with other care recipients. Imagine your loved one attending the program and ask questions such as:
How are personnel vetted?
How much does the program cost?
Is transportation assistance available?
What emergency procedures are in place?
Who oversees the care, and how is supervision conducted?
Will providers have the training to meet more exact needs?
What are the providers' credentials, training, and experience?
Is there a limit to how often families can utilize the program per day/week/month?
Does the program provide meals? If your loved one has specific dietary needs, can the program fulfill those?
If possible, consider spending an afternoon at a suitable facility to better understand the staff, care participants, and atmosphere. You may also want to visit more than once to see if your initial experience was an exception or the norm. When you go, it would be best to bring a checklist with the following questions:
Is the building tidy, well-kept, and free of odors?
Does the facility feel welcoming and accomodating?
Is the building wheelchair accessible and ADA compliant?
Is the furniture comfortable, clean, stain-free, and odor-free?
Does the facility provide a calm, comfortable place for leisure?
Are the staff and other participants appear upbeat and easygoing?
Were you provided explicit details about employees, programs, and costs?
Did somebody adequately describe the program's available services and activities?
Talk To Other Family Members
It's not unreasonable to ask other family members or friends for help. But, just as the responsibility of caregiving usually exceeds one person's capabilities, allocating the burden can also be challenging for families. In addition, long-term caregiving and uneven labor divisions can significantly impact even the best family dynamics, but these tips can help foster support and engagement:
Open and regular communication: Share daily updates about your loved one's health and care needs to give your family a better idea of your everyday experiences as a family caregiver.
Prompt relatives to consider how they can honestly and practically help: Create a list of needs and accept outside help. Shifting roles and differing resource availability can influence family participation. Listen to your relatives' perspectives, acknowledge limitations, and be open to new approaches.
Acknowledge how you feel and discuss unequal workload: Holding onto frustration when you need more help is detrimental to your health and relationships. So rather than let resentment grow, reach out to other relatives and ask for direct support and precise time commitments. Likewise, consider creating an online schedule to arrange assistance and verify each others' calendars.
Use video to bring long-distance relatives together: Consider using Zoom, Google Meet, or even Facebook Messenger to conduct family meetings, share updates, and investigate various possibilities.
Join support groups: Learning how other caregivers' families manage can give you perspective and ideas. Likewise, creating relationships with other reliable caregivers poses a chance to exchange respite services.
Tips To Conduct Your Family Meeting
Regular family meetings can make a care plan more effective. Involve siblings or any other relative who lives out of town in these discussions to clarify that you need periodic or as-needed breaks from caregiving.
Here are a few tips for conducting a successful discussion with your family about caregiving:
Be detailed about your and your loved one's needs. Don't assume your family is aware of all of them, especially if they live elsewhere.
Encourage your family to share ideas by being flexible and suggesting different alternatives.
Offer to clarify concerns and answer questions as best as possible. If needed, demonstrate specific activities to provide a better understanding to your family.
Use a digital calendar or scheduler to specify when you need help so your family can offer assistance.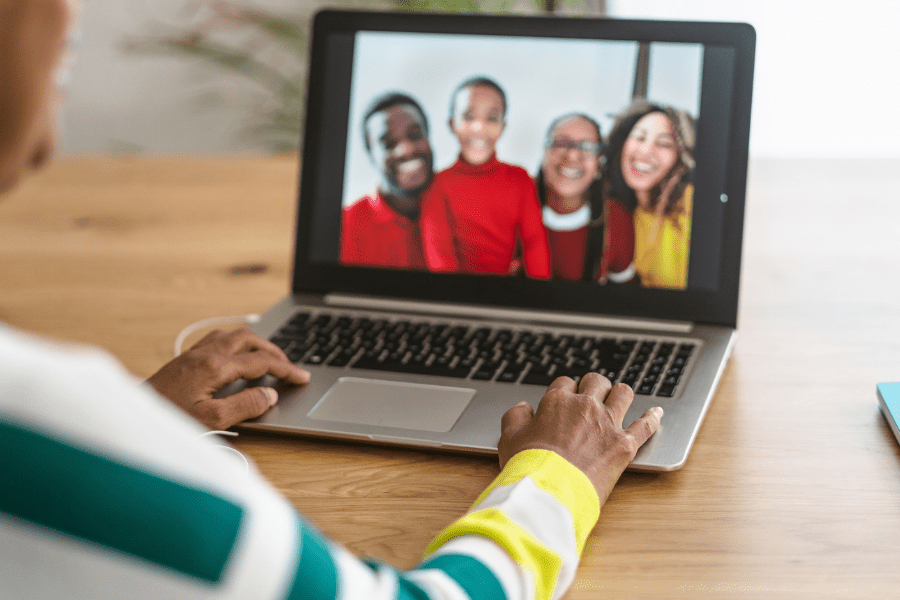 Need Respite Care? MeetCaregivers Can Help
Respite care allows family members who provide long-term care to an aging parent or loved one to take much-needed time for themselves. Whether for an afternoon, a weekend, or a whole week, regular breaks help avoid caregiver burnout and other detriments to your wellbeing.
Locating and planning the help you need can be difficult, but many resources can help you. Remember that respite care is a process that will likely take some refining, but being flexible will help you feel less discouraged and more confident about your decisions. Consider joining a caregiver support group to share your experiences and get advice from others in your shoes.
If you are interested in respite care, MeetCaregivers can help. Call 1 (888)541-1136 or find a caregiver today.
Visit the Blog for more information about caregiving, home health, senior living, and more.
AARP. (2020, May 14). Respite Care: Create a Plan to Give Yourself a Caregiving Break. AARP.org. Retrieved April 18, 2022, from https://www.aarp.org/caregiving/life-balance/info-2017/respite-care-plan.html
Breeding, B. (2019, May 6). Which is Better: An Independent Caregiver or Home Care Agency? MyLifeSite.net. Retrieved April 19, 2022, from https://mylifesite.net/blog/post/independent-caregiver-home-care-agency/
Family Caregiver Alliance. (n.d.). Help! I need a break! How can I find respite care? Caregiver.org. Retrieved April 18, 2022, from https://www.caregiver.org/faq/help-i-need-a-break-how-can-i-find-respite-care/
Hoyt, J. (2022, March 16). Respite Care Costs. SeniorLiving.org. Retrieved April 18, 2022, from https://www.seniorliving.org/respite/costs/
Samuels, C. (2021, May 3). The Cost of In-Home Care: Who pays for Elderly Care at Home? APlaceForMom.com. Retrieved April 19, 2022, from https://www.aplaceformom.com/caregiver-resources/articles/in-home-care-costs
Wayne, M., White, M., & Robinson, L. (2020, November). Respite Care. HelpGuide.org. Retrieved April 18, 2022, from https://www.helpguide.org/articles/caregiving/respite-care.htm