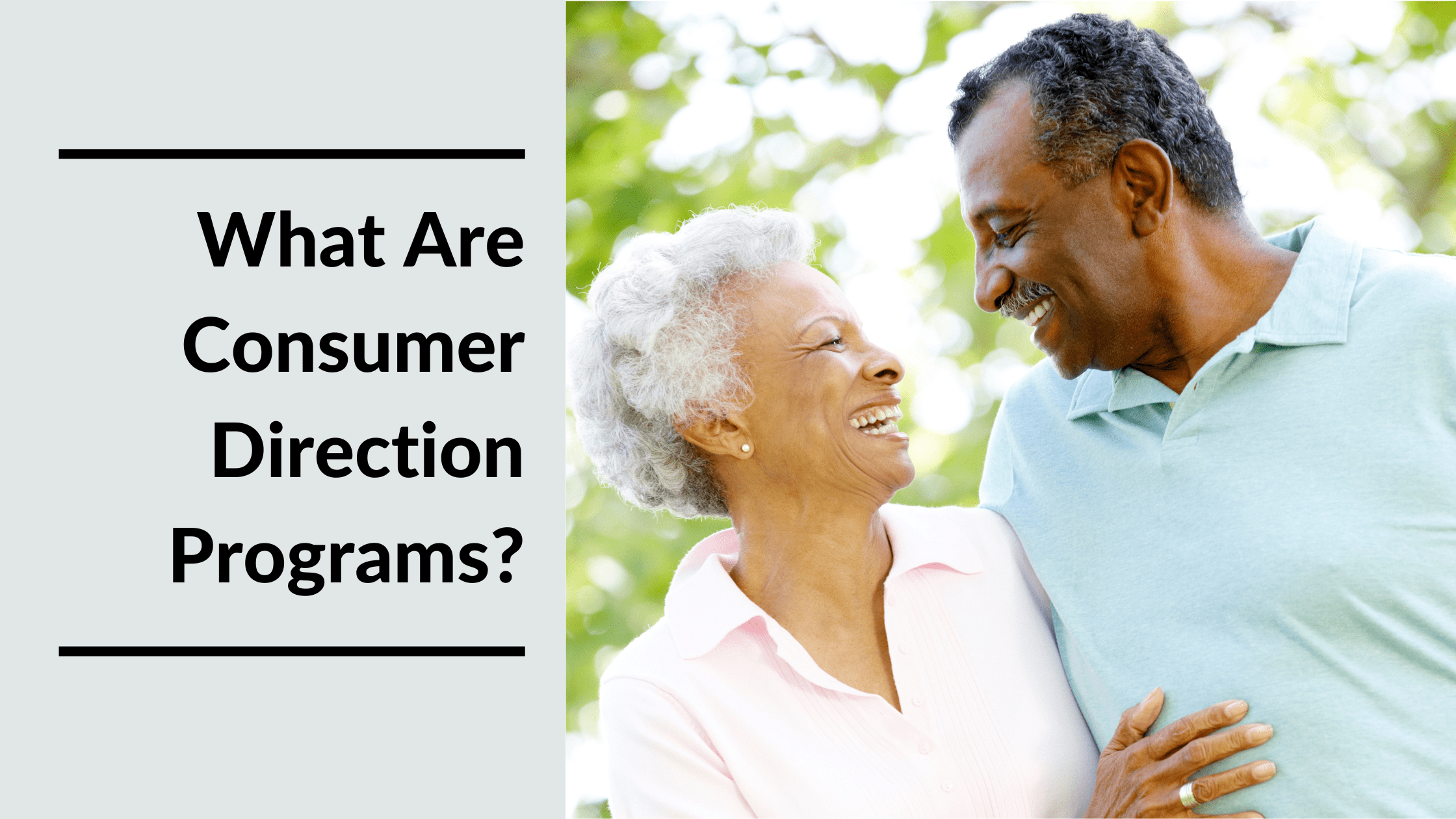 Consumer direction programs provide monthly benefits to offset the cost of various home care needs. These programs give seniors more control over their preferred care but can also create extra hurdles. Learn more about the benefits of consumer direction programs and factors to consider before enrolling in one.
Modified March 13, 2023
What Is Consumer Direction?
Consumer direction programs are financial and care assistance programs typically available through Medicaid. Also known as cash and counseling or self-directed care programs, consumer direction programs give seniors a direct cash allowance and the freedom to spend it on their preferred care providers and services.
One of the most significant advantages of consumer direction programs is that they can help family members get paid for caring for the beneficiaries. However, compensation for other healthcare providers varies according to each program's rules (or financial intermediaries).
Each state and program has different policies. Sometimes, the care recipient uses their monthly benefits to directly pay their loved one for caregiving. But in others, care recipients may need to hire fiscal intermediaries and manage payroll taxes. Additionally, the program may require the family caregiver to get licensed and register with their state as a certified care provider.
Types Of Consumer Direction Programs
Consumer direction programs have different names in each state, usually associated with a specific Medicaid waiver. In addition, some states offer multiple programs, each with individual eligibility requirements.
Medicaid Consumer Direction Programs
States provide several consumer-directed care options, such as:
To qualify for a Medicaid consumer direction program, care recipients must need a specific level of care. For example, those who need skilled nursing care, have Alzheimer's, or need support with daily activities, such as dressing, bathing, toileting, and eating, will probably qualify. Furthermore, in some states, eligibility is determined based on the care recipient's ability to afford their care based on cost and income.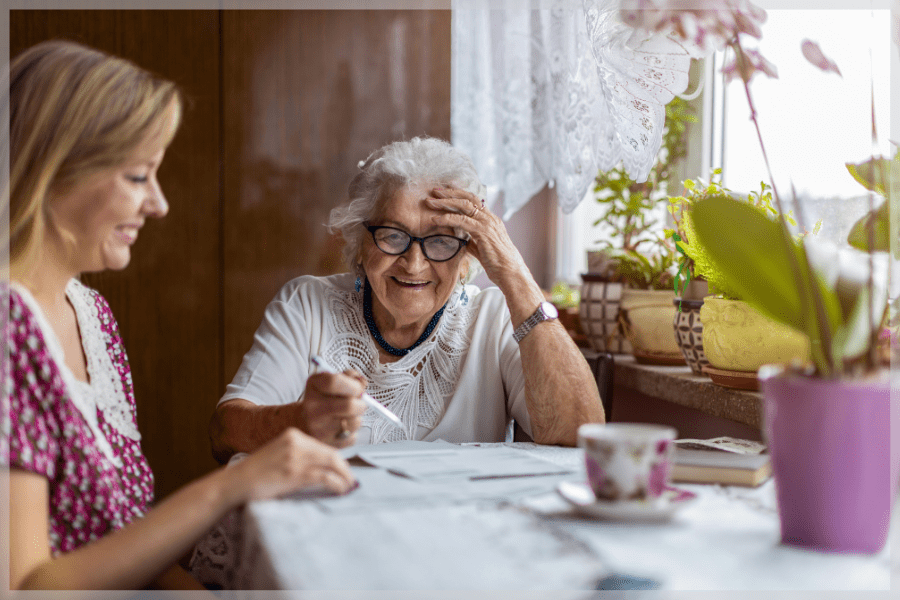 The Home and Community-Based Services (HCBS) program provides various non-medical care services. It supports elderly residents in their homes or at other locations, such as the home of relatives within the community. HCBS programs help seniors age at home instead of moving to a care facility.
In some states, consumer direction means participants may choose and hire their own service providers. Then, with a care manager, care recipients develop a care plan that aligns with their needs and the potential services they will receive.
Veterans can enroll in the Veteran Directed Care (VDC) program (formerly the Veterans Directed Home and Community Based Services (VD-HCBS) program). The VDC program provides in-home nursing home care to veterans who would otherwise move into a nursing home, their caregivers' homes, or other types of independent living.
The program provides veterans with a budget and allows them to choose their own care providers instead of receiving care services from the VA healthcare system. In some cases, the veteran can pay their family members for care. However, unlike other consumer-direction programs, VDV beneficiaries don't receive direct cash allowances.
Alternatively, veterans' pensions, such as the Aid & Attendance benefit, can also be structured to pay related caregivers, though not spouses. Unfortunately, veterans can't receive assistance from the VDV and Medicaid consumer direction programs simultaneously.
Most medium to high-value life insurance policies can be converted to a form to pay the family caregiver (in this case, usually a spouse). Furthermore, this conversion can be set up to preserve the option to receive Medicaid assistance later.
The policyholder (or care recipient) can sell their life insurance policy to a third-party buyer before they die and collect a percentage of the death benefit. The third-party buyer takes over the monthly premium payments and receives the full death benefit upon the care recipient's passing, or the "life settlement."
Certain life settlements use a third-party administrator to ensure the policy's sale proceeds only to care provision (thereby complying with Medicaid eligibility rules). Here, the family caregiver forms a small business, a home care agency that serves one client (their spouse). The third-party administrator uses the life settlement proceeds to pay the family caregiver.
Some types of long-term care insurance can pay spouses for caregiving, but this option depends on each policy's guidelines. For example, if a policy pays out direct cash benefits, there would be no need to pay a spouse since the spouse already shares the benefits.
However, suppose the policy's rules state they will only pay out to licensed care providers. In that case, spouses may seek this option, which involves several steps. First, the spouse providing care spouse may need to become a licensed non-medical in-home caregiver and register with the state.
Then, the care recipient hires their newly formed home care agency. Once care is provided, they invoice their hours to the long-term care insurance company. Though complicated, this option can offer a considerable financial life to the caregiving spouse over time.
How Consumer Direction Programs Work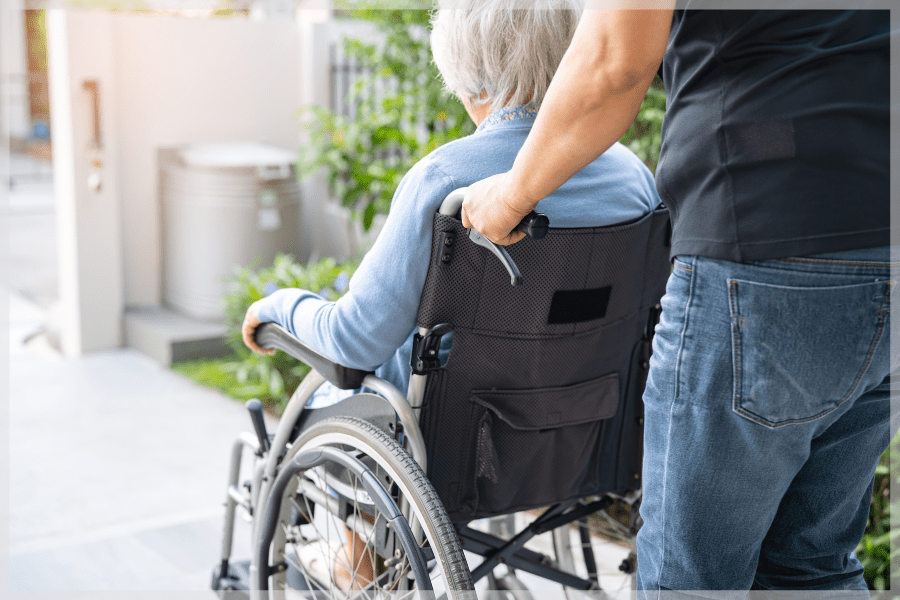 First, to utilize consumer direction program benefits, the care recipient and their case manager must agree that a consumer-directed service plan is right. Then, the care recipient and case manager develop a care plan together. The care manager first assesses the care recipient's needs by collecting information from the other care team professionals.
The care manager will recommend a certain number of monthly care hours and establish a benefit amount based on the number of care hours and the cost of care for the care recipient's location. This amount typically varies with the seniors' care needs.
Consumer direction programs consider beneficiaries as "employers" free to hire family members (including adult children or spouses) and pay them for caregiving or for other services to assist with daily activities such as:
Cooking
Housekeeping
Health monitoring and alerts
Medical transportation (for health appointments)
Although this benefits caregivers, it can also significantly burden the care recipients, who must manage, schedule, supervise, or sometimes fire care providers. Fortunately, care managers can help by coordinating with care recipients and financial managers to oversee service hours and payroll.
Applying To Consumer Direction Programs
The enrollment process varies depending on the care recipient's state and their desired specific consumer direction program. For example, suppose the care recipient already receives Medicaid. In that case, payments for the family caregiver should arrive two to four months after enrollment. However, if the care recipient hasn't enrolled in Medicaid, it can take an extra 45 to 90 days to receive Medicaid benefits.
Remember that most consumer direction programs are under Medicaid Waivers, which are not entitlements, unlike institutional or nursing home Medicaid. Plus, these waivers have limited enrollment, and waiting lists are standard. So time spent on a waiting list might vary.
Paying For Senior Care provides an extensive list of consumer direction programs.
Consumer direction programs give care recipients more freedom and flexibility to receive the care they want. It also allows family members, such as spouses or adult children, to receive compensation for caregiving.
If you or a loved one need in-home care support, MeetCaregivers can help. Call 1 (888) 541-1136 or find a caregiver today.
Find more resources about home care and aging in place on our Blog.
Centers for Medicare & Medicaid Services. (n.d.). Self-Directed Services. Self-Directed Services | Medicaid. Retrieved February 21, 2023, from https://www.medicaid.gov/medicaid/long-term-services-supports/self-directed-services/index.html
Cobb, D. (2010, February 25). Cash & Counseling Programs: Get Paid as a Family Caregiver. Retrieved February 21, 2023, from https://www.payingforseniorcare.com/paid-caregiver/cash-and-counseling-program. Updated June 25, 2021
Cobb, D. (2010, February 25). Veteran-Directed Care Program (VDC). Veteran-Directed Care – Home & Community Based Services. Retrieved February 21, 2023, from https://www.payingforseniorcare.com/veterans/veterans-directed-hcbs. Updated September 18, 2022
Cobb, D. (2010, November 16). Consumer Directed Care in Long Term Care. Retrieved February 21, 2023, from https://www.payingforseniorcare.com/resources/consumer-direction. Updated June 25, 2021
Cobb, D. (2015, April 24). Spouses Can Be Paid Caregivers for Their Husbands or Wives. Retrieved February 21, 2023, from https://www.payingforseniorcare.com/paying-spousal-caregivers. Updated June 25, 2021