What Are The Benefits Of Home Care?
There are many benefits of home care. For many family caregivers, hiring a professional can ease some of the pressure that comes with the role and prevents caregiver burnout. For seniors facing the possibility of facility care, in-home care offers a solution for those needing extra (or professional) support.
Here are more benefits of home care for seniors and family caregivers.
11 Benefits Of Home Care For Seniors & Family Caregivers
1. Better Peace Of Mind For Family Caregivers
For family members caring for aging relatives, peace of mind is one of the most significant benefits of home care. When caring for your loved one, a professional caregiver can act as your eyes and ears. That way, you're continually updated about your loved one's health, home, and more. That way, you can focus more on other areas of your life and hopefully reduce some stress as a caregiver.
2. Seniors' Wishes Are Respected
Most older adults wish to age in place. One of the main benefits of home care for seniors is that it respects that wish by providing support to allow them to live their golden years the way they want. In addition, when seniors feel respected and heard, they feel valued, significantly supporting mental and emotional health.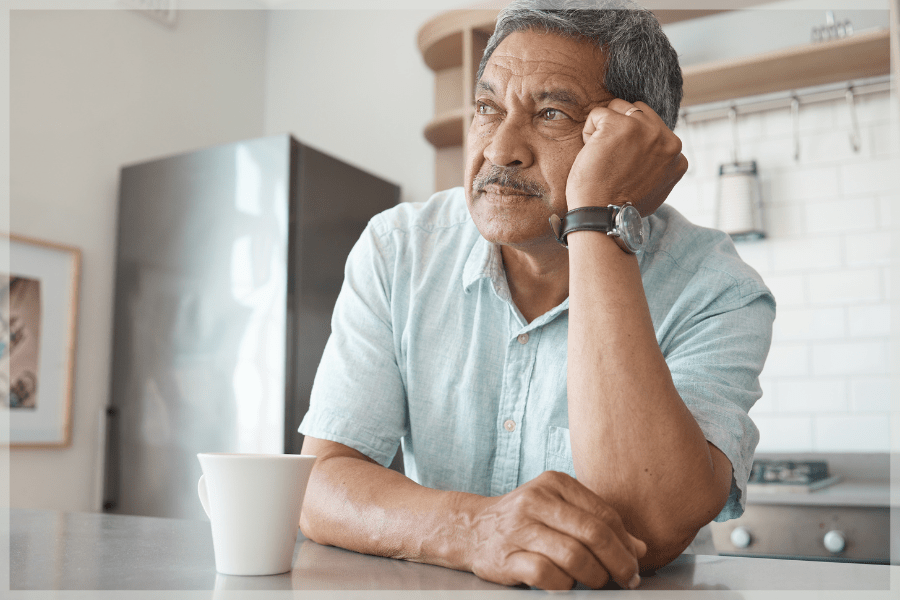 3. Seniors Continue Living In A Familiar Environment
For elders, living in the comfort of their homes is another of the main benefits of home care. With this service, they can continue living in the familiarity of their home. This security is particularly crucial for seniors with progressive cognitive conditions like Alzheimer's.
Home care ensures pet owners don't have to give up their furry companion. Pet ownership for seniors reduces various health issues, including loneliness and heart disease. Animals are also soothing and therapeutic for people with dementia. A professional caregiver can also help your loved one with aspects of their pet's care, such as providing transportation to vet appointments or food and medication reminders.
4. Trained Support For Complex Health Needs
Your loved one may have a condition that requires more care than you can provide. However, that doesn't mean moving to an assisted living facility is a certainty. Many home care workers are trained and certified nurses who can provide your loved one with proper care from the comfort of their home.
Similarly, older adults who take multiple medications might have difficulty keeping track of their prescription schedules or forget altogether. But, again, a professional caregiver can administer the correct prescription properly to manage health concerns and avoid adverse drug interactions.
5. Daily Support For Routine Activities
A trained home care aide can assist your aging relative with activities of daily living (ADLs), such as grooming, dressing, bathing, and medication reminders. By helping seniors with these and other aspects of personal care, they can maintain their independence and dignity.
Similarly, professional caregivers can assist with some household tasks that elders sometimes struggle to perform. By helping with vacuuming, dishes, and other small chores, your loved one can live in a clean, healthy, and safe home.
6. Lower Risk Of Loneliness And Isolation
Isolation is a growing concern among the elderly population. Loneliness in seniors can lead to or exacerbate other health problems like depression. However, studies have found that social interaction can prevent adverse health outcomes and promote mental wellbeing.
A professional caregiver can provide your loved one with companionship and offer seniors a chance to talk to someone. They can accompany older adults on walks, errands, and doctor's appointments. Additionally, they can play games, help with puzzles, go to movies together, and much more.
7. More Support For Long-Distance Caregivers
If you are one of the nearly 5 million long-distance family caregivers in the US, you probably constantly worry about your loved one's safety at home. But with the help of a qualified caregiver, you can get peace of mind.
Home health care makes long-distance communication between seniors, relatives, caregivers, and the agency more accessible. These services promote open, transparent, and direct communication among all parties to facilitate better care.
A professional caregiver fills in the gaps when you're not there so your loved one receives the care they need. For example, they can evaluate safety risks, take care of basic home modifications, or even create a plan in case of a medical emergency.
8. Support For Unique Nutritional Needs
One benefit of home care is that your loved one can receive nutritional counseling and healthy, home-cooked meals to prevent malnutrition. In addition, a professional caregiver can cook meals or help feed seniors with swallowing difficulties.
Older adults often lose body mass due to aging, bed rest, illness, or injuries. Seniors 65 and older, those with chronic conditions, or those recently hospitalized are mainly at risk of not receiving adequate nutrition. Consequently, a well-balanced diet is even more critical.
9. More Personalized Care
When seniors receive care at home, it is meaningful and personal. The one-on-one attention your loved one receives can promote trust between them and their healthcare team.
Additionally, home care is flexible. Care recipients aren't subject to a set schedule like at an assisted living facility, so they can keep following their daily routines. So whether you need respite care or your loved one needs a caregiver for a couple of hours out of the day, you can find what works for you and your aging relative.
10. Lower Risk Of Infection And Disease
A growing body of research shows that elders with pneumonia, diabetes, COPD, or similar health conditions who receive in-home care have better health outcomes than those who do not. Typically, seniors who receive home care after being discharged from the hospital recover faster at home. They're also exposed to fewer diseases than in a care facility and are less likely to be rehospitalized.
11. Home Care Is Relatively Affordable
The financial benefits of home care can't be understated. According to the Genworth Cost of Care Survey, the annual median cost for semi-private rooms in nursing facilities is $94,900 ($108,405 for private rooms). This rate is considerably higher than homemaker and home health aide services, which cost $59,488 and $61,776, respectively.
Nursing facilities and in-home care costs will continue to rise, with the former increasing considerably faster. By 2030, in-home care will increase $18,479 on average, while nursing home facilities will increase by an average of $30,981.
Benefits of Home Care Agencies
When families decide to move forward with in-home care, the next step is choosing between self-directed home care or hiring a caregiving agency. Each has its unique advantages, but here are a few benefits of home care agencies.
1. Fewer Responsibilities
When you hire an independent nurse or professional caregiver, you assume the duties of an employer. As a result, you will be responsible for managing payroll, taxes, worker's compensation, unemployment insurance, liability, and many other complicated (but necessary) tasks.
Similarly, suppose your loved one's caregiver can't make it to their shift or perform their role. In that case, the agency will work with you to find backup and mitigate any disruption to your loved one's care.
2. More Caregiver Training And Resources
With self-directed home care, you are responsible for the caregiver's ongoing training. On the other hand, caregiving agencies can administer additional resources and certification to ensure all professional caregivers are trained adequately. This training can include fall prevention, assistance with ADLs, infection management, emergency preparedness, and more.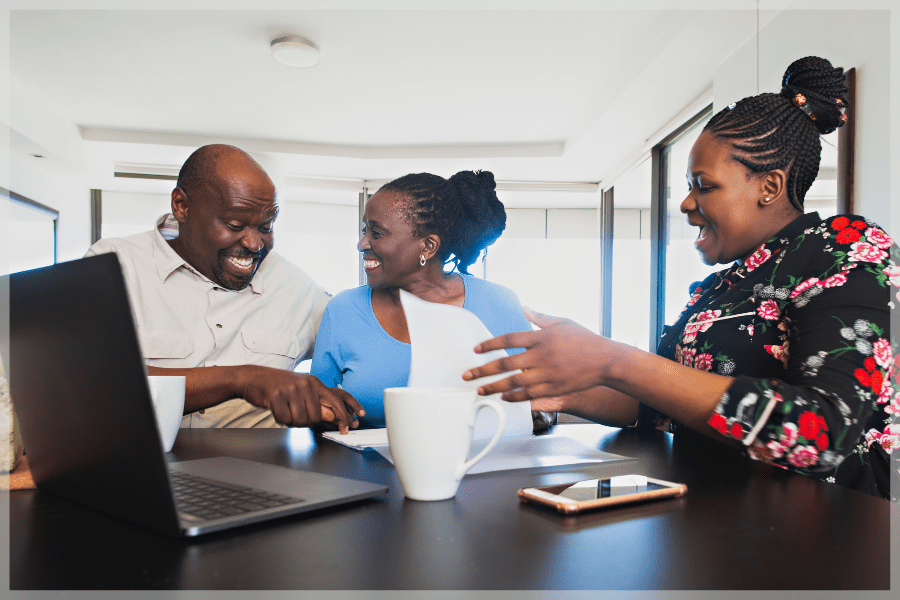 3. Smaller Liability Risk
Background checks are essential. Without them, you can't say with certainty who you're entrusting your loved one's care. Yet, they're just one more expense for you.
On the other hand, caregiving agencies have the resources to perform more comprehensive background checks that can offer information about candidates that might not be publicly available.
Similarly, agencies provide several protections for clients and families. For example, you wouldn't be financially and legally accountable if the caregiver is injured while on the job or commuting. Or if a rogue caregiver commits a crime, the agency will investigate any accusations on your behalf.
Similarly, suppose your loved one's caregiver can't make it to their shift or perform their role. In that case, the agency will work with you to find backup and mitigate any disruption to your loved one's care.
Experience The Benefits Of Home Care With MeetCaregivers
Home care supports seniors and family caregivers alike. When you're ready to experience the benefits of home care for yourself, we can help. We'll match your loved one with the perfect caregiver based on their needs, personality, interests, cultural background, and more.
Find a caregiver today, or call 1 (888) 541-1136 to speak one-on-one with a care manager.
Visit the Blog for more information and resources about senior living and caregiver support.
Admin, MemberClicks. "Advantages of Home Care." Home, www.riphc.org/advantages-of-home-care
Bayada. "10 Benefits of Home Health Care." Be Healthy Blog, 11 Dec. 2013, blog.bayada.com/be-healthy/10-benefits-of-home-health-care
Genworth Financial. (2022, June 2). Cost of Care Survey. Cost of Long Term Care by State | Cost of Care Report | Genworth. Retrieved December 22, 2022, from https://www.genworth.com/aging-and-you/finances/cost-of-care.html
Pardue-Spears, Carol. "10 Advantages & Benefits of Home Care for Seniors." Family Matters, 13 Mar. 2017, www.familymattershc.com/10-benefits-of-home-care/