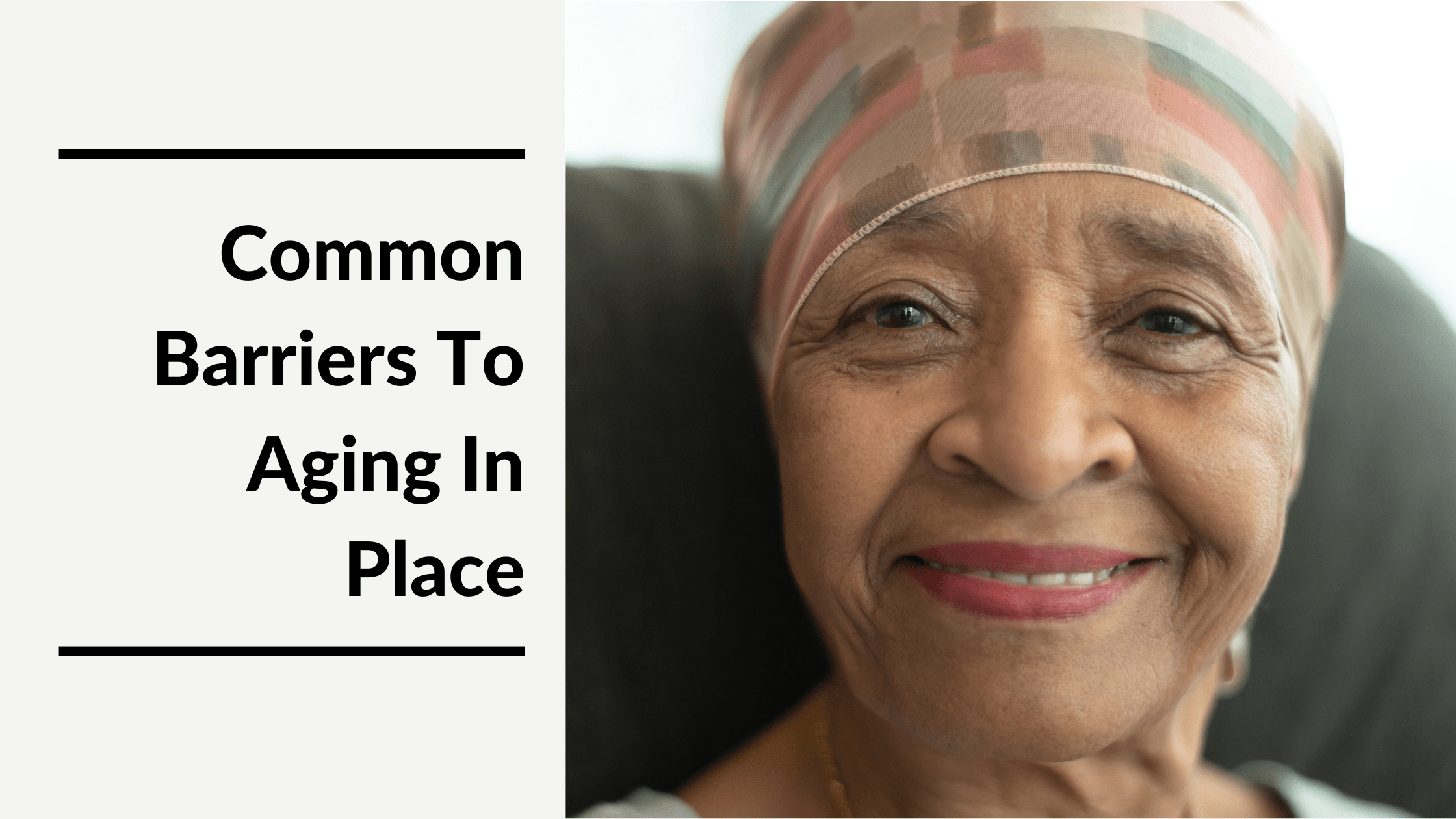 The US's soaring population of older adults has remained a major topic of focus for decades. As a result, healthcare organizations, systems, and policymakers have implemented several changes to address this group's expanding needs. Removing barriers to aging in place would allow millions more seniors to remain at home, leading to lower costs for individuals, families, health systems, and the federal government.
Barriers To Aging In Place
According to the Population Reference Bureau (PRB), by 2060, the number of adults 65 and older will reach 96 million (43 million more than in 2018). Meanwhile, adults 85 and older will increase by 12.3 million from 2020 to 2060 (from 6.7 to 19 million).
The number of seniors choosing to age at home (or age in place) is also rising. According to AARP, 90% of older adults wish to age in place. Aging in place offers many benefits, including:
Safer, better-quality care: Personal caregivers focus on a single person and provide more attentive care, lowering the risk of errors, accidents, or injuries.
More independence and comfort: Aging in place respects the individual's wishes and helps them feel validated, respected, and heard. It also prevents the emotional distress of moving out of the family home.
Stronger connections: Aging in place helps seniors stay in touch with their communities and loved ones, reducing the risk of isolation and loneliness.
Lower long-term care expenses: In-home care, while costly, is still cheaper than assisted living or nursing care.
Given these and other advantages aging in place offers, it's no wonder why more people are choosing in-home care services. But unfortunately, there are many barriers to aging in place.
These obstacles cost healthcare systems, federal programs, and individuals millions of dollars every year. They also exasperate many families' existing challenges. For this reason, awareness, education, and action to remove these barriers to aging in place are essential.
6 Common Barriers To Aging In Place For Older Adults
Unaffordable, Unsafe Housing
Safe, affordable housing is among the most significant barriers to aging in place.
Aging brings numerous physical and health changes that can limit mobility and accessibility around the house. But unfortunately, most family homes were not designed with the needs of older people in mind. Consequently, many homes may require numerous modifications to support independence, safety, comfort, and security, such as:
Proper lighting
Zero-step entryways
Simple instructions on appliances
Wheelchair-accessible doorways and halls
Lower-height kitchen and bathroom fixtures
Contrast tape to distinguish steps or floor level changes.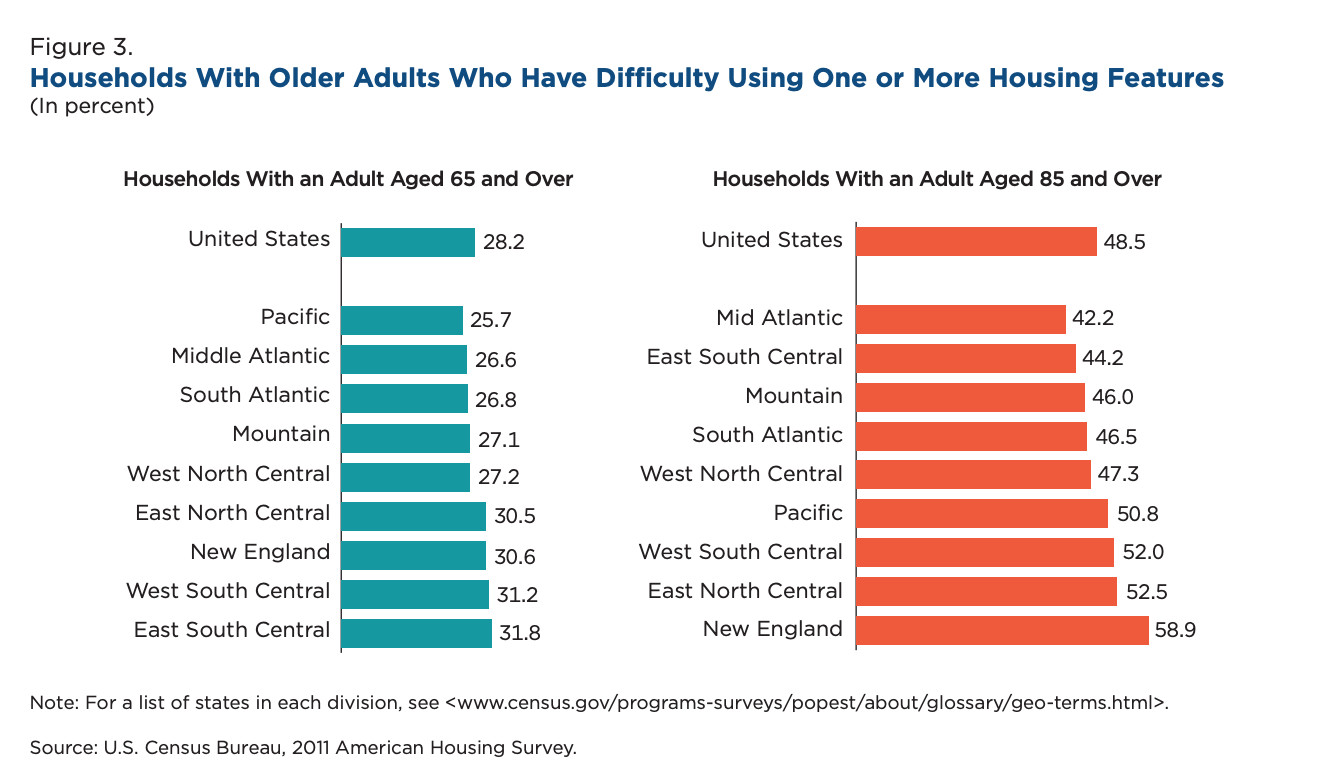 Unfortunately, these costs may be too much for some families. In 2017, about 10% of older homeowners' assets were less than $50,000 (including their houses). This rate has likely decreased since then.
Older adults who rent face additional barriers to aging in place. Although tenants with disabilities can modify their units under federal law, they must still foot the cost. Moreover, if the landlord reverts the modifications after the tenant moves, the tenant is still liable for the expense.
Affordability feeds into other barriers to aging in place. For example, seniors who struggle to afford their monthly rent or mortgage payments often choose between housing and different needs, like medical care, transportation, or even food. Naturally, this further risk seniors' health and affect their ability to stay connected in their communities or receive essential services.
Healthy interpersonal relationships and social connections are paramount to emotional, physical, and mental health. Setbacks or life changes, such as moving to assisted living, can increase isolation and loneliness for at-risk seniors.
Social isolation is a serious problem with widespread effects on health and wellbeing. For this reason, it is also one of the most complex barriers to aging in place. For example, according to the National Council on Aging (NCOA), "prolonged isolation is equivalent to smoking 15 cigarettes a day." Additionally, isolated and lonely seniors are more likely to have:
Cognitive decline or illness
Weaker immune systems
Higher risk of chronic disease
Depression or mental illness
Of course, these and other problems arising from loneliness and isolation increase the likelihood of homecare failure. As seniors' needs increase and their ability to meet these independently rises, their ability to age in place falls. Consequently, the likelihood that they will have to move into a retirement facility rises.
Seniors living in rural areas are particularly at-risk of isolation and loneliness. This threat is of particular concern because older populations in rural areas are consistently rising. But even in urban areas, transportation issues, a disability, and more can cause seniors to become disconnected from others. In addition, several factors perpetuate social isolation in seniors, namely, the availability of community services and transportation.
Limited Or Inaccessible Social Programs
Successful home care necessitates removing barriers to aging in place and access to basic needs such as food, safe housing, transportation, and resources to prevent loneliness and isolation. 
However, in many communities, these services are separate and disjointed. Finding assistance, let alone securing it, can take a significant amount of time, energy, and resources for those who may have limited resources to do so.
Additionally, many social programs may have stringent eligibility requirements that restrict people who need help from accessing them. For example, low-income seniors who would greatly benefit from Medicaid must spend down their assets to qualify, exasperating their financial burden.
Many programs also face funding issues. For example, according to the Center on Budget and Policy Priorities, "funding for housing, health, and social services block grants has fallen significantly over time." Without adequate funding to scale, this limits the availability of services and programs' ability to scale, reach new applicants, or raise awareness so more people can find and secure help.
Unaffordable, Unreliable Transportation
Transportation access is one of the most common barriers to aging in place. A lack of reliable transportation makes it difficult for seniors to access nutritious food, medical care, social services, community support, and more.
Unfortunately, 45% of Americans lack access to public transportation. Furthermore, many elderly adults must give up or limit driving for health and safety reasons. Giving up the keys also makes accessing community or social services problematic, especially in rural areas, which typically lack public transportation and discourage walkability.
Even in urban areas, it can be challenging to access community services due to the growing separation of residential, commercial, and leisure areas. Likewise, overdeveloped cities, car-centric infrastructure, and urban sprawl make accessing services challenging for seniors and people with disabilities.
Insufficient Support For Family Caregivers
According to the AARP and NCOA Caregiving in the US 2021 report, one in five Americans is a family caregiver. The growing number of people providing unpaid voluntary care for a loved one is due to several barriers to aging in place, for example:
Many rely on family caregivers to assist with personal care and ADLs because of unaffordable homes or houses that are not conducive to seniors' changing mobility and accessibility needs.
Many families might not afford professional services, whether in seniors' homes or nursing facilities.
A lack of social programs can make it difficult for seniors to receive in-home care.
Over time, these and other issues can lead to caregiver burnout. This concern is among the main barriers to aging in place. Caregiver burnout reduces care quality, affects the caregiver's health and wellbeing, and can have severe consequences for their loved one.
JCHS estimates that by 2035, 27 million seniors will need assistance with shopping, housework, finances, and other everyday activities. But despite the crucial part caregivers have in seniors' care, the healthcare system has historically overlooked them. Without the necessary resources and support, family caregivers never receive the knowledge or resources to meet the needs of their loved ones fully.
High Long-Term Care Costs
While more affordable than assisted living and nursing care, the cost of in-home care remains one of the most challenging barriers to aging in place. For example, in 2020, the median income of seniors was $46,360, while the median annual costs of homemaker and home health aide services were $38,095 and $42,168, respectively.
Historically, health plans offer few benefits to help offset these costs. Medicare Advantage, the largest health program in the US, provides minimal assistance to offset these costs. For example, it doesn't cover things such as:
24/7 in-home care
Meal delivery
Homemaker services (i.e., shopping or housework) unrelated to the care plan
Personal care and ADL assistance (i.e., bathing, dressing, or toileting) when this is the only care required.
Fortunately, this is changing, with more health plans prepared to expand in-home care benefits in 2023. Allowing more members to age at home rather than in nursing facilities will save health plans more money in the long run. That's because seniors who remain at home report fewer health conditions and lower utilization.
Augmented financial resources and lower long-term care costs would prevent many family members from becoming family caregivers. It also ensures that seniors receive better care, experience fewer gaps in care, and receive much-needed companionship. Altogether, this leads to better health outcomes, longevity for seniors, and lower costs for everybody.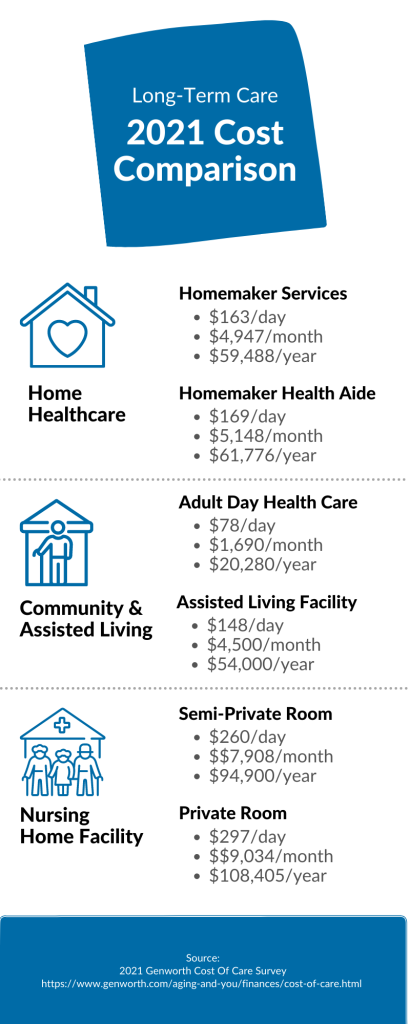 MeetCaregivers Helps Overcome Barriers To Aging In Place
People want to age in place because it makes sense in countless ways. It's more affordable, better quality, less emotionally distressing, and promotes independence and quality of life. Raising awareness about (and eventually overcoming) barriers to aging in place ensures that more people can fulfill their wishes.
MeetCaregivers aims to remove barriers to aging in place so millions of seniors can remain in their homes. We connect seniors and highly-qualified caregivers and companions who help with ADLs, IADls, companionship, and more.
Our mission is to match seniors with the perfect companions, services, care products, and technology tools they need to remain healthy and age independently at home. We utilize several unique proprietary tools designed to transform the in-home care experience:
Care Match improves matches between seniors and caregivers, lowering caregiver turnover by 80% and increasing satisfaction rates among caregivers, seniors, and families to as high as 90%.
Care Portal streamlines communication and care planning between caregivers, families, seniors, health providers, and carriers.
Homecare Marketplace offers more resources to better support seniors at home, including nutrition, incontinence, mobility, and accessibility products.
Call 1 (888) 541-1136 to chat with a care manager, or get started online and Find A Caregiver today.
Visit the Blog for additional articles about aging in place, caregiving, health equity, and more.
Abersone, I. (2020, August 6). The Benefits and Challenges of Aging in Place. The Benefits and Challenges of Aging in Place – ISPOR. Retrieved November 10, 2022, from https://www.ispor.org/publications/journals/value-outcomes-spotlight/vos-archives/issue/view/the-benefits-and-challenges-of-aging-in-place/the-benefits-and-challenges-of-aging-in-place
Aginginplace.org. (2022, July 18). Aging In Place Vs. Assisted Living. Aging In Place Vs. Assisted Living – AgingInPlace.org. Retrieved November 10, 2022, from https://aginginplace.org/aging-in-place-vs-assisted-living/
American Public Transportation Association. (2022, September 21). Public Transportation Facts. Public Transportation Facts – American Public Transportation Association. Retrieved November 10, 2022, from https://www.apta.com/news-publications/public-transportation-facts/
Genworth Financial, Inc. (2022, June 2). Cost of Long Term Care by State: Cost of Care Report. Cost of Long Term Care by State | Cost of Care Report | Genworth. Retrieved November 10, 2022, from https://www.genworth.com/aging-and-you/finances/cost-of-care.html
HUD USER. (2013). Measuring the Costs and Savings of Aging in Place. Measuring the Costs and Savings of Aging in Place | HUD USER. Retrieved November 10, 2022, from https://www.huduser.gov/portal/periodicals/em/fall13/highlight2.html
HUD USER. (n.d.). Understanding the Challenges and Solutions to Aging in Place. Retrieved November 10, 2022, from https://www.huduser.gov/portal/pdredge/pdr_edge_featd_article_021014.html
King, M. D. (2022, May 24). New Interactive Data Tool Shows Characteristics of Those Who Receive Assistance From Government Programs. Who Is Receiving Social Safety Net Benefits? Retrieved November 10, 2022, from https://www.census.gov/library/stories/2022/05/who-is-receiving-social-safety-net-benefits.html
Mather, M., & Kilduff, L. (2n.d., February 19). The U.S. Population Is Growing Older, and the Gender Gap in Life Expectancy Is Narrowing. Retrieved November 10, 2022, from https://www.prb.org/resources/u-s-population-is-growing-older/
Molinsky, J. (2017, January 25). Four Challenges To Aging In Place. Four Challenges to Aging in Place. Retrieved November 10, 2022, from https://www.jchs.harvard.edu/blog/four-challenges-to-aging-in-place
National Council on Aging. (2021, July 28). Understanding Social Isolation and its Impact on Older Adults and Those Living with Disabilities. Understanding Social Isolation and Its Impact on Older Adults. Retrieved November 10, 2022, from https://www.ncoa.org/article/understanding-social-isolation-and-its-impact-on-older-adults-and-those-living-with-disabilities
Pardue-Spears, C. (2019, December 1). 5 Common Barriers to Aging in Place. 5 Common Barriers to Aging in Place | Family Matters. Retrieved November 10, 2022, from https://familymattershc.com/common-barriers-to-aging-in-place/
The Petrie-Flom Center Staff. (2021, October 29). The Barriers to Aging in Place. The Barriers to Aging in Place – Bill of Health. Retrieved November 10, 2022, from https://blog.petrieflom.law.harvard.edu/2021/10/29/the-barriers-to-aging-in-place/
Reich, D., Shapiro, I., Cho, C., & Kogan, R. (2017, February 22). Block-Granting Low-Income Programs Leads to Large Funding Declines Over Time, History Shows. Block-Granting Low-Income Programs Leads to Large Funding Declines Over Time, History Shows | Center on Budget and Policy Priorities. Retrieved November 10, 2022, from https://www.cbpp.org/research/federal-budget/block-granting-low-income-programs-leads-to-large-funding-declines-over
Vespa, J., Engelberg, J., & He, W. (2020, March 5). Old Housing, New Needs: Are U.S. Homes Ready for an Aging Population? Are U.S. Homes Ready for an Aging Population? Retrieved November 10, 2022, from https://www.census.gov/content/dam/Census/library/publications/2020/demo/p23-217.pdf