Fall Activities For Seniors You Can Try Today
There are so many reasons to love autumn! So as the weather cools, the leaves change, and seasonal festivities get underway, now is the perfect time for these fall activities for seniors.
12 Fall Activities For Seniors
What better way to spend time with your loved one than with these fall activities for seniors? The following ideas promote mental and physical activity, socialization, and plenty of opportunities to grow closer with your loved one.
Seasonal Adult Coloring Books
Coloring books aren't just for children anymore! According to psychologists, coloring reduces stress similarly to meditation. 
Over the last few years, the number of coloring books designed specifically for adults has soared. You don't even need to purchase a pricey coloring book, either. Instead, you can find hundreds of seasonal coloring pages online, all for absolutely free!
Decorating is a great way to set the seasonal mood. Plus, your loved one likely has fond memories of decorating their home each year.
Making homemade decorations together is affordable and gives you time to bond. As you and your loved one create, you can reminisce together.
If you typically shy away from arts and crafts, don't be afraid to try something new! The following fall projects for seniors are easy enough for anyone to try — even if you're not the craftiest person. 
You can also find tons of cheap art supplies and decor at any dollar store.
Puzzles and socialization are great for older adults' cognitive health. Besides that, what's cozier than an afternoon spent working on a seasonal puzzle with your loved one and a warm beverage?
Even if you don't make much progress, it's an excellent opportunity to share memories. You can even play your loved one's favorite songs in the background to create a more comforting environment.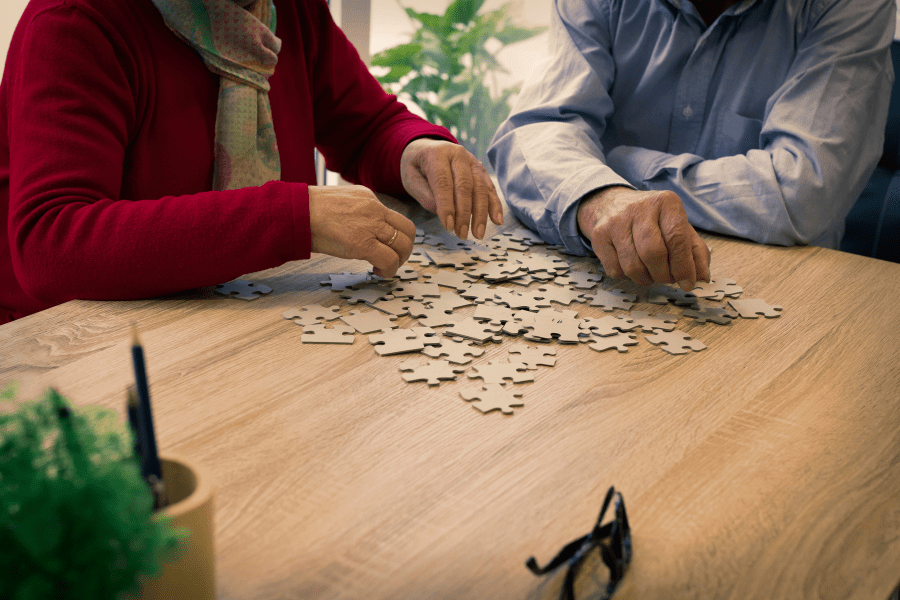 You can't beat the flavors of the season — especially if it's homemade by you or your loved one! Even if you're not much of a baker, you'd be surprised how enjoyable this fall activity for seniors can be — especially if you use family recipes.
But even if you don't, here are a few simple recipes worth trying:
Prepare For A Socially-Distanced Halloween
Do you or your loved one look forward to handing out candy to trick-or-treaters each Halloween? Unfortunately, with the COVID-19 pandemic still ongoing, it may not be safe for your loved one to hand out candy. But that doesn't mean you can't have fun!
This year, consider individual grab bags in place of a bucket of candy. Not only does it minimize contact, but giving your loved one a chance to help can provide them with a sense of purpose.
This is also one of the most beneficial fall activities for seniors with dementia because sorting candy can help keep them focused and contribute to something meaningful.
Enjoy The Sights And Smells Of The Season
You already know that exercise increases the production of feel-good chemicals. But did you know that fresh air can uplift your mood, too? Getting outside before the temperatures get too cold is an excellent way for anyone to stay active and avoid the winter blues. 
If your loved one has mobility issues, you can modify fall activities based on their needs, such as:
Opening the windows to let in fresh air

Relaxing on the patio, backyard, or porch

Taking shorter walks, whether to the mailbox or around the block
Online or mobile games are excellent fall activity ideas for seniors when the weather is rainy and cold.
Like puzzles and other traditional games, digital games can reduce depression and increase seniors' wellbeing, according to a 2013 study.
So if your loved one has a smartphone or tablet, consider downloading apps for word puzzles, arcade games, trivia, or something else you can play together.
Develop A New Skill Or Hobby
If you're cooped up inside, why not try fall activities for seniors that offer a sense of purpose? Learning a new hobby can go a long way toward this.
You can help your loved one find a class or group of friends to hone these new skills together. Or, the two of you can watch online tutorials at home and learn together.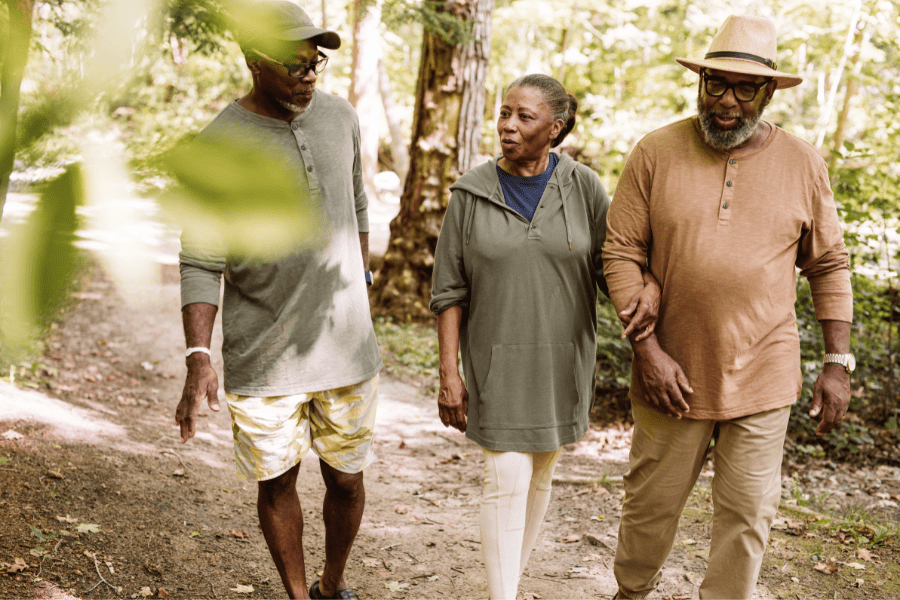 The world is full of wonderful autumn traditions, so why not have some fun and try one with your loved one?
One Danish pastime known as hygge (pronounced HOO-gah) is growing in popularity in the US. Danish for "cozy," hygge refers more to an emotional state or aesthetic than physical activity. 
Hygge is generally practiced by spending time with friends at home. People typically share stories, read, and enjoy warm seasonal treats like cider, coffee, and cocoa all by candlelight.
Of course, to avoid the risk of fires, you can also find LED candles or play a YouTube video of a fireplace to set the mood.
Have you ever heard of Leaf peeping? It's one of the lesser-known fall activities for seniors, but it's an excellent way to get some fresh air and exercise while learning about fall foliage.
You can sign up for leaf peeping guided walking or bus tours and learn from a professional arborist or horticulturist. Visit this USDA page to find your area extension office and sign up for a time.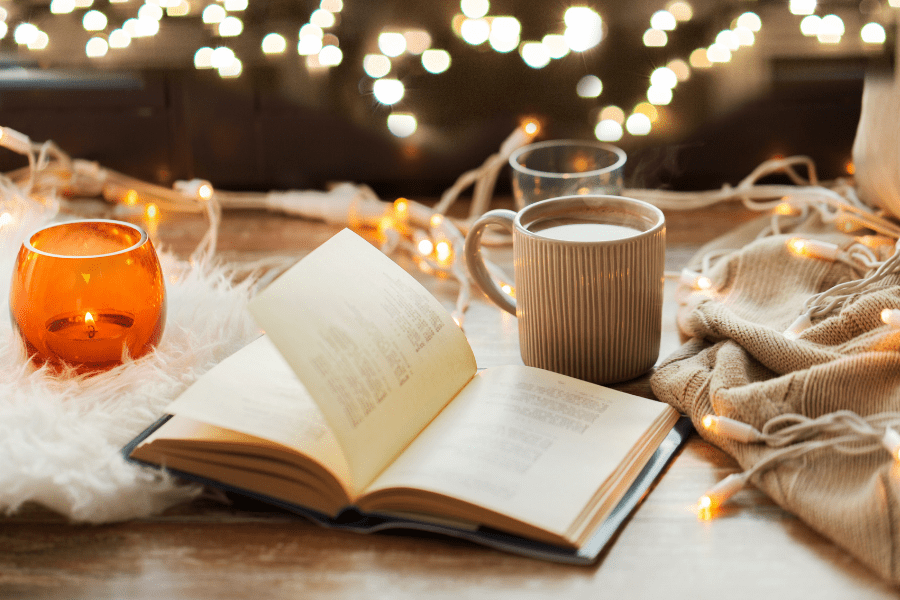 Gardening is among the most relaxing and refreshing fall activities for seniors. However, it's also the time to plant spring blooms such as daffodils, allium, tulips, and hyacinths. If you get these perennials in the ground now, your loved one will be able to enjoy the results in spring!
But what if your loved one's home lacks the space for outdoor planting? In that case, an indoor garden is an excellent alternative! Indoor gardens are convenient, low-maintenance, and bring the outdoors in.
Look online for a suitable kit based on your loved one's skill level or budget.
Letter-writing may seem like a lost art, but it's not! It may seem like an oxymoron, but the internet has helped rekindle many peoples' interest in pen pals.  
If your loved one has no one to write to, consider connecting them with a pen pal. You can find many pen pal communities online, though you'll want to ensure your loved one is writing to someone genuine and not a bad actor.
If you have kids, you may consider asking them to write their grandparents. Not only would it mean the world to your loved one, but it's a great chance to teach your children letter writing.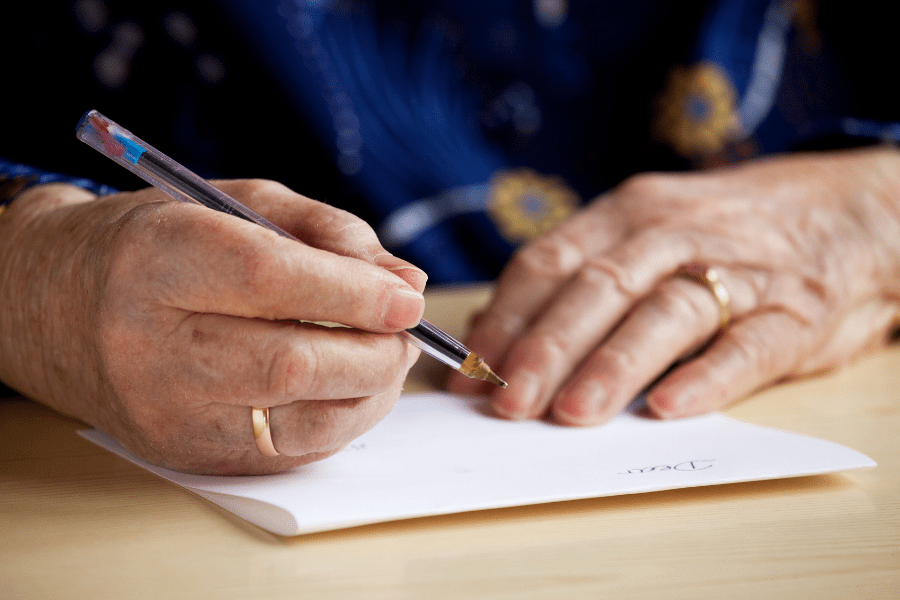 We hope you and your loved one enjoy these fall activities for seniors! They are a perfect way to get in the spirit of the season while staying happy and active both physically and mentally.
If you feel the winter blues creeping up on you, it may be time for a respite break. Call us at 1-888-541-1136 or reach out online to learn more about our process. We will work with you and your loved one to find the right caregiver based on your loved one's needs, interests, and personality.
For more information about senior living or to find additional resources for caregivers, visit the blog.
"14 Fall Activities for Seniors That Boost Wellbeing." Buzztime, 27 Oct. 2017, www.buzztime.com/business/blog/14-fall-activities-seniors-boost-wellbeing/.

DailyCaring Editorial Team. "6 Festive Fall Activities for Seniors." DailyCaring, dailycaring.com/5-festive-fall-activities-for-seniors/.