Are you considering a career in the home health field? With an above-average job outlook and high demand, now is the best time to get your home health aide certification. 
What You Should Know About Home Health Aide Certification
The growing number of older adults wishing to age in place at home is growing. And as a home health aide (HHA), you make it possible for seniors to do so safely and with dignity.
Here's what you need to know about this rewarding career.
Since HHAs don't undergo the same in-depth training as CNAs, you won't assist with medical duties. But, depending on your state, you may administer medication or take vitals under another healthcare practitioner's supervision.
HHAs' primary responsibility is to support seniors' comfort and well-being. As an HHA, you'll assist your clients with various personal care tasks such as:
Bathing
Dressing
Grooming
Transfering
Light housework
Errand-running
Meal preparation
Home health aide certification can better prepare you for these responsibilities. For example, in the classroom, you'll learn personal care basics as well as medical fundamentals such as how to:
Check temperature, blood pressure, and pulse
Identify facial flushing
Report vitals to a higher-level practitioner
Transfers from bed and chairs
Work effectively with clients
You'll also complete a written and practical exam. Once you demonstrate your knowledge and pass the course, you'll receive your home health aide certification.
According to the Bureau of Labor and Statistics (BLS), HHAs' 2020 median pay was $27,080 per year (or $13.02 per hour). But, of course, wages differ based on each state, so depending on where you live, you could earn up to $18.
In addition, you can leverage your education to negotiate higher pay, especially if you received specialized training for senior care, cardiac patients, or behavioral issues. 
The demand for qualified (and certified) HHAs is booming. According to Statista, seniors accounted for 16.5% of the US population in 2019. By 2050, experts estimate that 22% of the country will be older than 65.
These older adults will require varying levels of care as they age in place. For this reason, demand for HHAs will continue, with the projected job outlook rising to 33% between 2020 and 2030.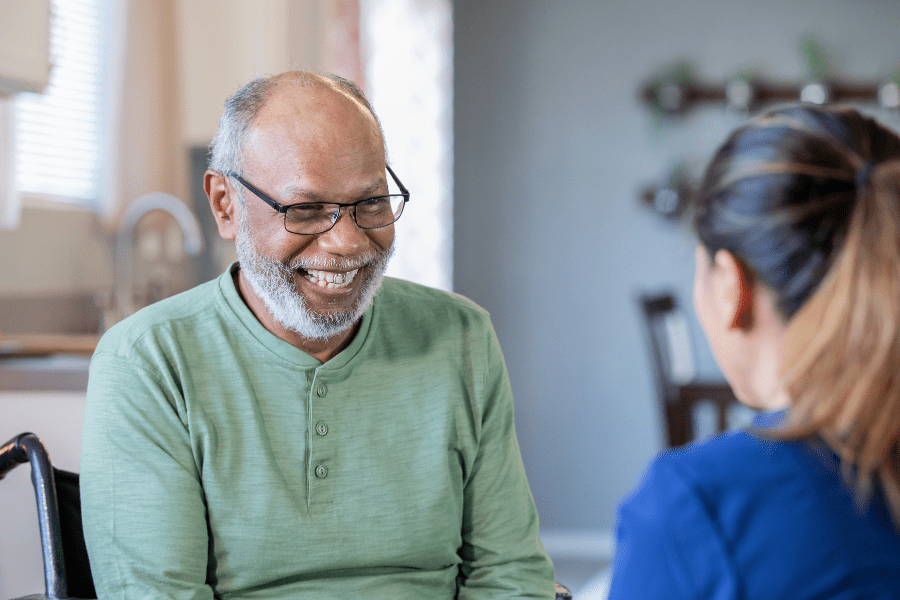 Benefits Of Home Health Aide Certification
Home health aide certification is an excellent way to advance your home health career. With a few years of experience, you can explore more options, such as CNA training.
As an HHA, you have a unique opportunity to provide seniors with the care they need to age with dignity. In addition, by assisting with personal care needs, you can support your client's independence.
Although not every state requires home health aide certification, it can propel your career path and income.
Not only that, but certification also offers peace of mind. After all, wouldn't you feel better knowing you have the proper skills to meet your clients' needs?
How To Get Your Home Health Aide Certification
Unlike other types of caregivers, HHAs don't require the same degree of education or training. However, some states mandate additional courses for those with a high school diploma or GED.
Getting certified as a home health aide can set you apart from other candidates, offer more career opportunities, and possibly lead to better pay.
There are many places to receive certification, including:
Community colleges
Nonprofit groups
Home health agencies
Skilled nursing facilities
Vocational schools
The National Association of Home Care and Hospice (NAHC) is another worthwhile option. To get certified through this organization, you must finish 75 hours of training and the final exam.
Home health aide certification can be a stepping stone into a rewarding career path.
As an HHA, you provide comfort and companionship for clients while assisting with personal care. Training will go a long way to meet these needs while positioning you for new opportunities.
Are you considering a career in home health? Then read our blog to find more information about caregiver certification.