Caregiving Mistakes Happen. These Tips Can Help Avoid Them.
When you care for an aging parent, you have more than your fair share of responsibilities. There's caregiving, work, household duties, your children's extracurriculars. The list never ends.
Keeping up with these and other obligations can be overwhelming. Learning about common caregiving mistakes can help you prepare and prevent them from happening.
Caregiving Mistake #1: Not Recognizing The Signs Of Elder Abuse
Elder abuse is a serious problem. In 2017, the Consumer Financial Protection Bureau, the US Department of Treasury, and the Financial Crimes Enforcement Network found that elder financial exploitation is the most prevalent form of abuse.
Sadly, some people intentionally target seniors, especially for financial exploitation. According to a 2018 US Securities and Exchange Commission report, financial exploitation is "a burgeoning public health crisis" and "a virtual epidemic."
It's easy to focus on your loved one's physical health and safety. Unfortunately, as a result, you might miss the signs of financial abuse.
Of course, you can't give everything your full attention. But you can do a few things to protect your aging parent from fraud, including talking to your loved one about their finances:
Conduct routine financial check-ins. In addition, make sure to monitor emails, phone calls, bank statements, and other activities related to their finances.
Ask if they donate to specific charities and research the organization if it's unfamiliar. Additionally, ask if they gave their Social Security number to anyone and why.
Ask someone you trust for help if you can't track your loved one's finances. If you can afford one, consider hiring a financial expert since their main job is monitoring their clients' finances.
Report any signs of elder abuse or financial exploitation to the proper authorities. Find your state's elder abuse hotline online or call 9-1-1 if it is an emergency. In addition, the Elder Protection Center offers a list of directories where you can get help in your state.
Caregiving Mistake #2: Ignoring New Health Problems
It's not uncommon for older adults to have more than one health concern. When you care for a loved one, it's up to you to address these problems. But doing so can be difficult, especially if your loved one has multiple health conditions.
When you already have so much on your plate, you might feel tempted to ignore new symptoms instead of addressing them and getting help.
Addressing health issues, particularly mental health problems such as cognitive decline, may feel uncomfortable. For example, suppose your loved one has dementia. In that case, they may act irrationally, making it harder for you to manage their care.
A few ways to avoid common caregiving mistakes like this one include:
Exercising patience and acceptance. For instance, if your loved one has dementia, try not to ask questions that could frustrate or confuse them. They may not know how to answer or remember what to say.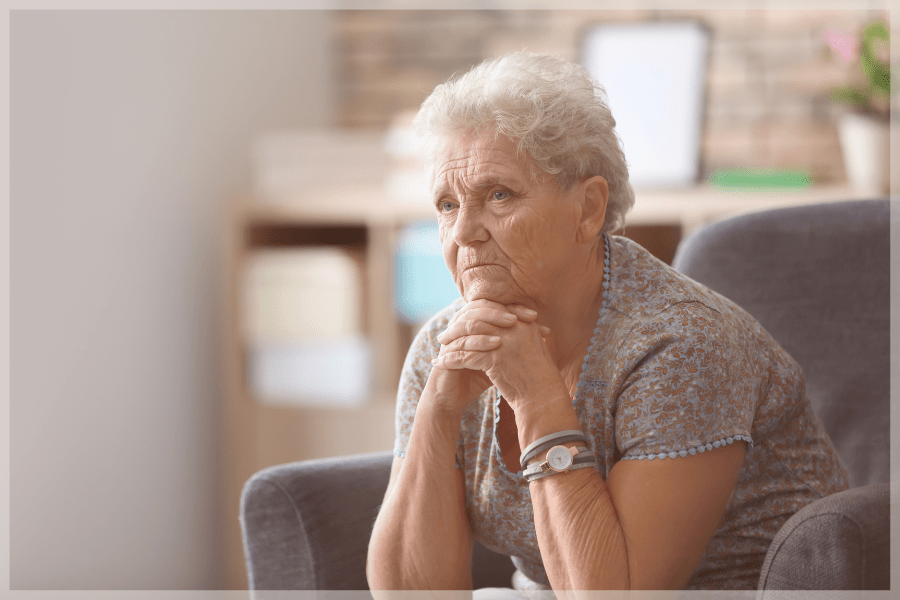 Focus on the positive characteristics of your loved one's personality. Although their health may change, their positive qualities will always remain.
Accepting your aging parent as they are can help you let go of some of your frustrations. Additionally, patience empowers you to better manage the shortcomings that arise with severe health conditions.
Learning about your loved one's condition can help you develop acceptance and patience. Consider researching the problem, its causes, the effects on your parent, and ways to help them be more comfortable.
Putting yourself in your loved one's shoes helps you connect and understand their needs.
Consider joining support groups for caregivers in your situation. Not only will you find camaraderie, but you may also find helpful, practical advice to make your job easier.
Caregiving Mistake #3: Neglecting Your Physical Health
Caregiving comes with many physical demands. Depending on your loved one's capabilities, you may help with tasks such as transferring in and out of bed, dressing, bathing, and more.
All of these activities can take a toll on your physical health. When you have a million things to do, you might feel like you don't have time to care for yourself. However, ignoring your body isn't just one of the common caregiving mistakes; it's also one of the most serious.
Your loved one relies on you to help them with day-to-day tasks. When you are physically unable to perform these duties, both you and your parent's quality of life can quickly decline. Here are a few suggestions to help:
Take protective measures such as wearing comfortable shoes or a back brace to avoid injuring yourself.
Talk to your parent about home modifications for aging in place, including a chair lift to help your parent use the stairs or a bed hoist to assist with transfers.
Incorporate physical activity like light cardio or stretching into your day. In addition to exercise's physical benefits, it will help your mental and emotional states, too.
Caregiving Mistake #4: Overlooking Caregiver Training
For caregivers, having a routine is everything. It makes it easier to plan your week and stay on top of other areas of your life. However, caregiving requires constant development. Because this role has so many moving parts, incorporating training into your routine is necessary.
Training can inform you about new procedures and skills to enhance the care you provide your loved one. As you become more competent and proficient, some aspects of caregiving may become more manageable.
Look online for courses and training programs in your area. Due to the pandemic, you may find affordable online classes you can attend from home. Self-improvement will help you feel more confident and optimistic about your role as a caregiver. And, of course, your loved one will appreciate your efforts to give them the best possible care.
Caregiving Mistake #5: Not Giving Yourself Enough Personal Time
How often have you neglected your personal life because you feel like you don't have the time? It's one of the most common caregiving mistakes, but it's also highly detrimental.
Not setting time aside for yourself is one of the surest ways to experience caregiver burnout. But unfortunately, it can cause various other issues, such as depression, substance abuse, or social isolation.
Here are a few ways to carve out a little more time for yourself throughout the week:
Learn to say "no." As a caregiver, you naturally want to help others. You may also struggle to turn down requests for help. However, saying "no" is one of the most important things you can do for yourself.
Ask for help. Asking others for help when you need a break is just as crucial as turning down requests. Remember, you can't give your loved one the care they deserve when you neglect yourself.
Consider respite care. Consider researching respite care options or seeing a therapist. These can go a long way to preserving your mental health so you can continue doing your best.
Take a moment for yourself each day. Reserve time for yourself every day, even if it's for five minutes. You can meditate, work on a hobby, or pursue something new. Set a reminder on your phone so you don't forget. You may feel guilty or selfish for taking this time to yourself. But remind yourself that it's necessary to recharge to return to your duties refreshed and energized.
Self-care also means supporting your physical health. For example, you should take walks, maintain a healthy diet, and get enough sleep. These actions help regulate your mental and emotional states and increase your resilience. As a result, you will be able to overcome the challenges of caregiving more easily.
You may feel like your day is one endless to-do list. But you should know that you are valued, and your work is essential.
It's okay if you make some of these common caregiving mistakes. However, these suggestions can help you better manage your caregiving responsibilities:
Talk to your loved one about their finances and look for signs of fraud.
Exercise patience and acceptance if your aging parent has a health concern.
Learn about your loved one's health condition to get a better perspective.
Use the right tools to prevent injury when caring for an elderly loved one.
Incorporate physical activity and stretching into your day.
Learn new skills and develop current ones through caregiver training.
Practice self-care and make time for yourself.
If you need assistance, we can help. Find A Caregiver today or call 1 (888) 541-1136 to talk with a care manager.
For more information about caregiving and resources for seniors, check out our Blog.
Landgraf, Brandon. "5 Common Caregiving Mistakes and How to Avoid Them." Carex.com, carex.com/blogs/resources/5-common-caregiving-mistakes-and-how-to-avoid-them/
Wilson, Pamela D. "Top 10 Caregiving Mistakes." Pamela D Wilson | The Caring Generation, 25 Mar. 2019, pameladwilson.com/top-10-caregiving-mistakes-family/