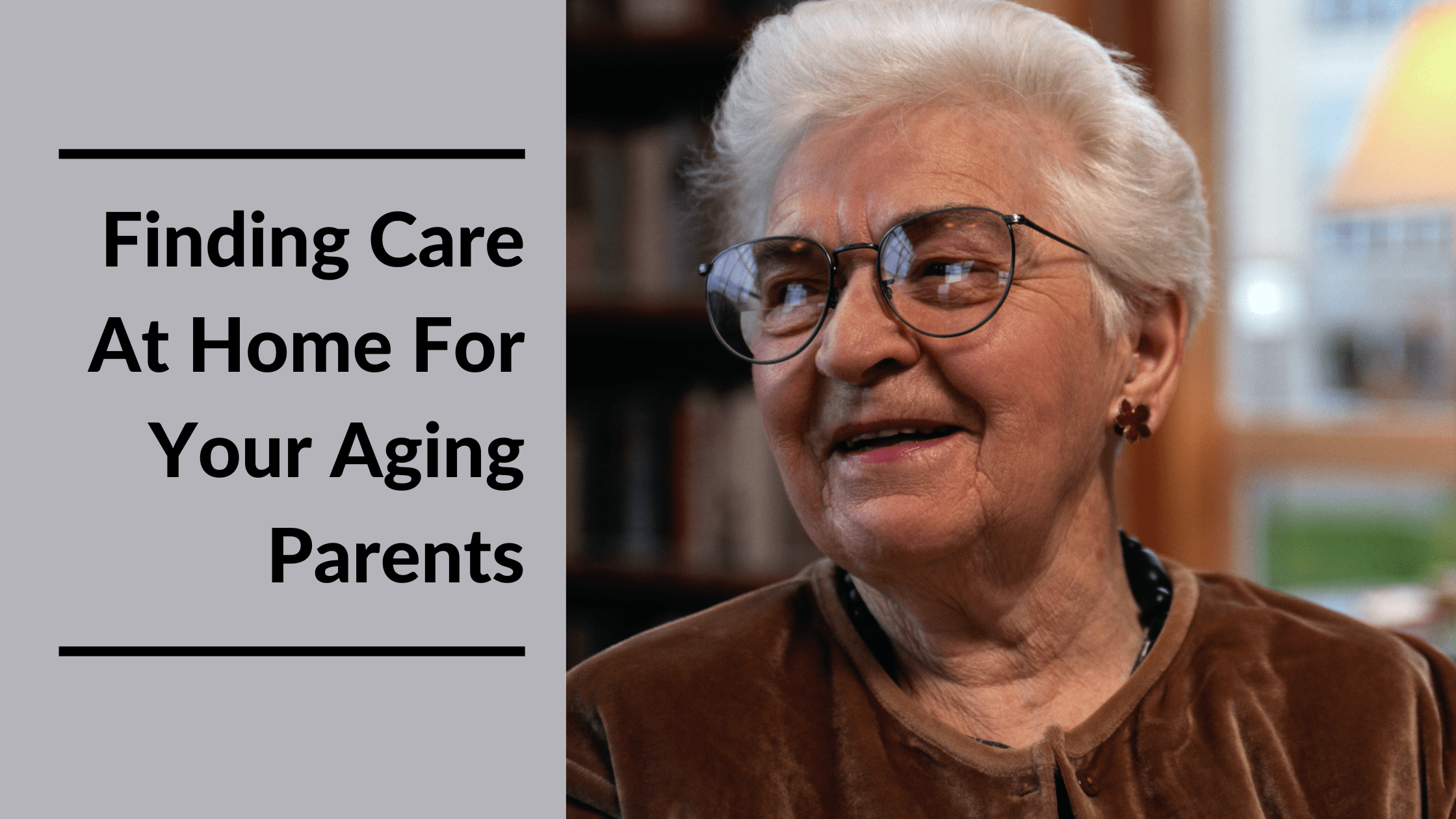 Accepting that your aging parents need care at home is difficult but necessary. However, a professional caregiver can support their quality of life, dignity, and independence. Here are a few tips for talking to your parents about receiving care at home and finding the right caregiver.
Updated March 8, 2023
Do Your Aging Parents Need Care At Home?
Growing up, your parents were pillars of strength and kindness you admired. They could do it all and still make time for you. But now, as you watch them age, you see their gradual decline. It could be health-related or otherwise, but you suspect home care might be necessary.
But more and more, you find yourself taking care of your parents. You schedule doctor's appointments, remind them to take their medicine and do their shopping. Of course, they're still the same people you knew growing up, but they're aging, and you realize it may be time to decide for them to hire a professional to provide care at home.
This may not be an easy decision – your parents still value their independence and don't believe they need help. But there may come the point when you become the one who needs assistance. After all, you are incredibly busy with your schedule and needs!
How To Talk To Your Aging Parents About Care At Home
There's nothing wrong with hiring care at home for your aging parents. On the contrary, having someone who can devote hours to your parents is in your best interests. Doing so will prevent burnout and a buildup of stress and resentment. These feelings are counterproductive and would only make supporting your parents harder.
1. Be Firm But Respectful
Expect resistance at times. For your parents, having a stranger in the house telling them to take their medicine or helping them bathe may be challenging to get used to. In addition, if your parents can no longer drive, they may feel bitter about her loss of mobility and freedom.
2. Involve Other Family Members
Perhaps you have siblings who live far away and aren't close to your mother. They may not fully know her condition and try to make decisions from afar. They could make decision-making difficult. They may argue with you about the best course of action regarding your mother's care.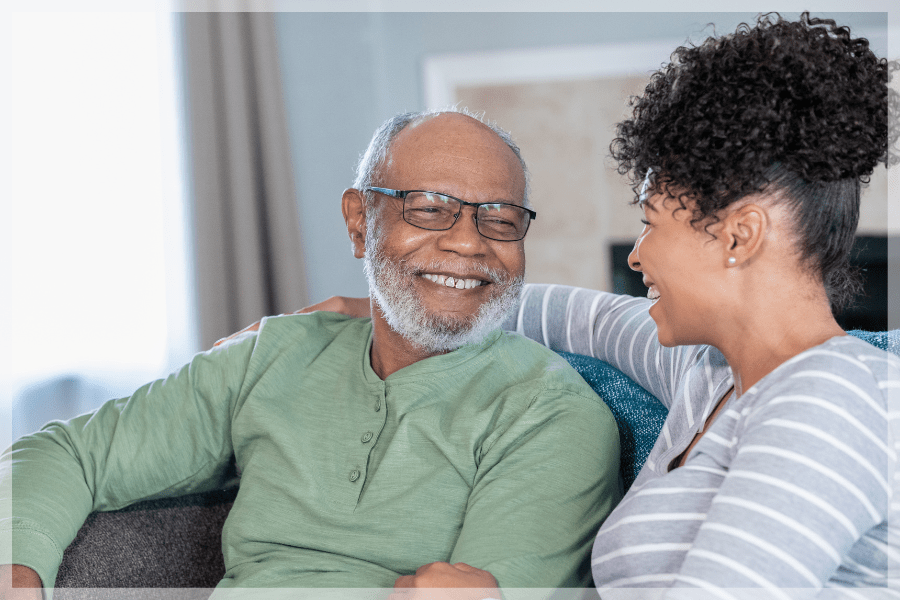 3. Understand Your Parents' Needs
There are several things to keep in mind as her child, whether you are taking on the caregiver role or finding assistance. First, stay knowledgeable of your mother's mental status so you can relay it to caregivers and doctors. Every party involved in your mother's psychological and physical care must understand her situation. This ensures she gets the proper care she needs.
If your mother develops health problems, learning as much as possible about them is essential. If you find seminars or meetings about a disease pertinent to your mother, attend them. This could be the best way for you to learn. Many of these will give you insight that the internet cannot. In addition, ensuring that the family has a primary decision-maker about medical decisions is crucial. This way, the caregiver has someone to refer to for help.
4. Hire The Right Caregiver
Suppose you work with an agency to provide care at home. You may have a prime candidate, but if you meet them and suspect their heart isn't in the job, that person would not be a good pick, no matter how qualified they may be.
Besides being genuinely caring and devoted to home care, you want a caregiver with similar interests as your mother. From taste in music to hobbies (even if your mother no longer performs them), having commonality between your mother and her caretaker will make the transition easier for every party involved.
5 Tips To Find The Perfect Professional Caregiver
23% of adults believe they will need professional care at home when they age. Moreover, 47% of the interviewees said their partner would care for them. In addition, 27% of them stated that their children would be their care providers.
Many people require special care and attention when they reach a certain age. So if you're considering hiring a caregiver for yourself or a loved one, the following tips will ensure you find the right one.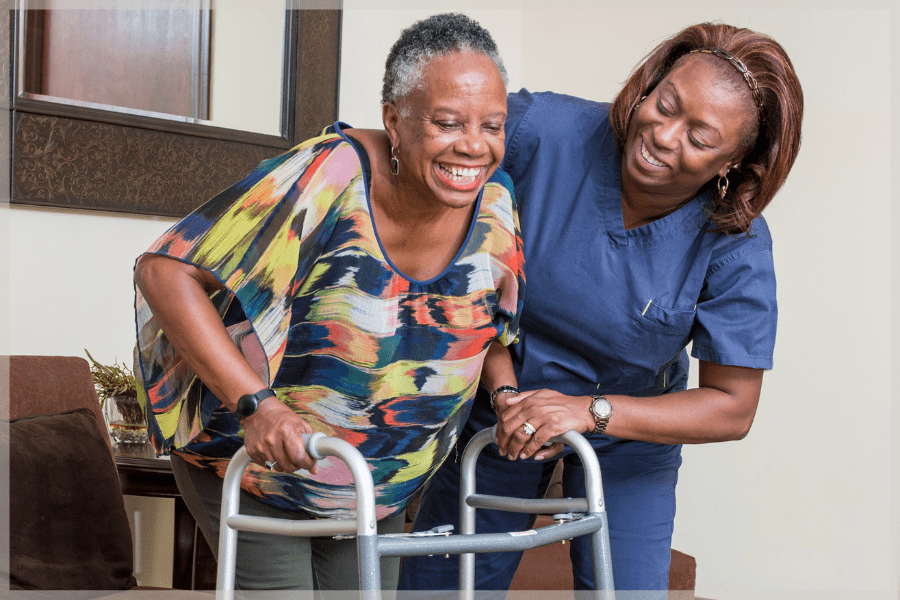 1. Consult Medical Professionals
Every family has unique reasons for needing care at home, which can affect the type of caregiver you hire. For example, suppose your elderly mother has glaucoma. While not life-threatening, her deteriorating vision may raise safety concerns because she lives alone. Or, your father has balance problems and a high risk of falling.
In both cases, your mother and father need professional supervision to ensure their safety at home. So, talking to your parent's doctor and other medical specialists is best. They can help you decide if a certified nursing assistant, personal care assistant, or home health aide is best for your loved one's needs.
Your final choice will depend on the needs of your dearest ones and the availability of caregivers in your region.
2. Double-Check References
By its nature, the home health field necessitates that families provide a great deal of sensitive information. Unfortunately, this can leave families (and particularly elders) vulnerable to bad actors.
Sadly, healthcare fraud is rising in the US for two primary reasons. First, the number of older people is growing, which increases the need for specialized care. Secondly, many families cannot provide the necessary care for their loved ones.
So, when looking for the proper care at home for your beloved ones, thoroughly vet every candidate. Doing so will significantly reduce the likelihood of you or your loved one becoming a scam victim.
If you're going to employ a private caregiver to deliver care at home, it's essential to understand the legal implications. Therefore, make sure that you familiarize yourself with personal care agreements. These critical documents contain every detail about you and the caregiver's contract, such as:
Work hours
Compensation
Responsibilities
4. Hire Via A Professional Agency
While finding care at home is a viable option, it can also be a double-edged sword. Even if you spend hours vetting each candidate, there's always a chance that something could slip under your radar.
Initially, hiring a private caregiver may be the less expensive option. However, you could face costly consequences if you hire the wrong person. So rather than deal with the stress of arranging care at home alone, you could work with an agency. This option is beneficial for two main reasons.
First, agencies manage most of the administrative work for you. This can save you hours and ensures every detail is noticed. Secondly, it removes your legal liability since the caregivers work through the agency, not you. So no matter if you opt for a short-term care contract or if you're planning to make a long-term agreement, closing the deal with the help of an agency is a smart thing to do.
5. Promote Smooth Communication
Successful care at home requires clear communication with caregivers, especially if your loved one has serious medical issues. Creating clear communication channels and processes starts before you even make a hiring decision.
For example, before conducting an interview, brainstorm a list of questions. It also helps to write down everything you find essential for the position. Make a point to communicate these to the caregiver during the interview and again if necessary.
As for the practical aspects of communication, give the caregiver all necessary contact information, including yours, your loved one's doctor, nearby relatives or friends, and anyone else involved in their care plan.
Provide details about your loved one's daily routines, walking and driving routes, and other minutiae. While you should be clear about rules, asking for the caregiver's professional opinion is wise. Be willing to listen if they suggest changes to those daily routes and routines.
Looking For Care At Home?
Caregiving for an aging parent or elderly loved one is a delicate matter. Still, the following steps can make the process easier:
Consider hiring through a professional agency.
Keep communication lines open and transparent.
Research the legalities of employing a caregiver directly.
Cross-check and vet all candidates to avoid falling victim to scam artists and bad actors.
Talk to medical professionals to determine the level of care your loved one needs and the type of caregiver you should hire.
When it comes to your aging parents, you want to give back to them the very best. After all, they gave so much to raise you. Making sure you pick the right caregiver is a small thing you can do to help as they enter a new phase of their lives.
If you are considering hiring a professional caregiver to provide care at home, we can help. Call 1 (888) 541-1136 or find a caregiver today.
Are you looking for more resources about caregivers? Visit our Blog for more information and resources.
Family Caregiver Alliance. (2013, October 3). Personal Care Agreements. Personal Care Agreements – Family Caregiver Alliance. Retrieved April 23, 2019, from https://www.caregiver.org/personal-care-agreements. Updated February 11, 2022. Reviewed by attorney Brent Kato and attorney Bruce Feder of Kato, Feder & Suzuki, LLP
Michas, F. (2019, April). Percentage of U.S. adults that believed select individuals or agencies will provide long-term care if they were to need it as of 2019. U.S. opinions on who will provide long-term care 2019 | Statista. Retrieved April 23, 2019, from https://www.statista.com/statistics/779136/us-resident-opinions-on-who-will-be-their-long-term-care-provider/
Satti Charles, B. (2015, February 11). Home Care Fraud on the Rise. Retrieved April 23, 2019, from https://securityintelligence.com/home-care-fraud-on-the-rise/