Medicare Advantage Open Enrollment 2021
If your aging parent's Medicare Part C plan no longer matches their needs, they can make changes in Medicare Advantage Open Enrollment from now until March 31. 

For more information about the changes you can make, why your loved one would want to make them, and how to enroll in a new plan, visit MedicareFAQ.
Many older adults select Medicare Advantage, or Part C, over Original Medicare. In some cases, they find that Part C does not offer what they need and want to change plans as soon as possible.
If this sounds like you or your loved one, you can take advantage of Medicare Advantage Open Enrollment, which is available from January 1 to March 31. 
Below, you will learn:
Which changes are available

Factors to consider before making changes

Why your parent would want to enroll in a new plan

What to expect when changing plans in Medicare Advantage Open Enrollment 2021

Other enrollment periods occurring this year
Medicare Advantage Open Enrollment 2021: January 1 — March 31
Older adults have several options when it comes to Medicare Advantage, such as:
Health maintenance organizations (HMOs)

Preferred provider organizations

Special needs plans (SNPs)

Private fee-for-service plans

Medicare Savings Accounts
However, some plans are not available in every state, and some recipients may not qualify.
Open enrollment is an opportunity for recipients to switch coverage and avoid staying with a plan that no longer matches their needs. 
Older adults should take advantage of Medicare Advantage Open Enrollment because of the limited number of enrollment opportunities.
During the enrollment period, which is available every year from January 1 to March 31, beneficiaries can:
Select a different Medicare Part C plan

Opt-out of Medicare Part C coverage altogether

Enroll in a different Medicare Part C Prescription Drug Plan
If seniors unenroll from Medicare Advantage, their plan will revert to Original Medicare, or Parts A and B. If they want, they can also select a Part D prescription drug plan.
3 Factors To Remember During Medicare Advantage Open Enrollment 2021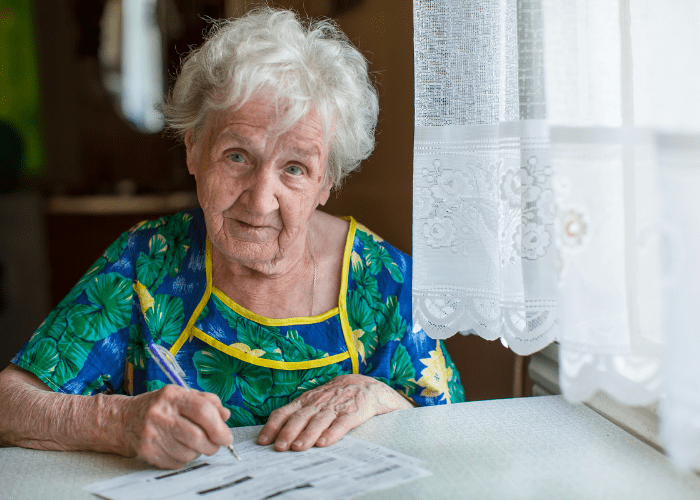 Only Available For Current Medicare Beneficiaries 
The enrollment period is exclusively available for seniors who are already enrolled in a Medicare Part C plan. Plan changes are not available to unenrolled individuals.
Recipients Can Only Make One Change 
Beneficiaries can only make one change during this time, so seniors and their families must evaluate possible health needs and compare plans. Doing so will help them make a better-informed decision.
The Medicare Annual Enrollment Period is the next opportunity for seniors to make changes unless they are eligible for the Special Enrollment Period. 
Medicare Annual Enrollment starts October 7 and closes December 15. During this period, seniors can request several changes, which will kick off on the first day of the next year.
Medigap Applicants May Need Medical Underwriting
If your loved one enrolls in Medigap after unenrolling from Medicare Part C, they may need to provide medical underwriting. 
Medical underwriting is when insurance companies assess medical or health records to determine an applicant's eligibility for life or health insurance coverage.
Private insurers sell Medigap as part of Medicare Supplement Insurance to fill coverage "gaps" in Original Medicare.
However, if your loved one changes from Medicare Advantage to Original Medicare, they become ineligible for the "guaranteed-issue" rights under Medigap.
These rights protect those who purchase state-sponsored plans from higher premiums because of their health status. Seniors older than 65 and enrolled in Medicare Part B have a six-month window for guaranteed-issue rights.
If this right is lost, insurers could require that applicants submit to medical underwriting before selling coverage. During this period, the insurance company examines applicants' previous medical history and their current health state. 
If the insurer concludes that an enrollee's risk is too high, it could deny the sale of the selected plan. Or, if the insurer does approve the sale, it could levy significantly higher premiums.
Why Seniors Would Unenroll From Medicare Advantage
Medicare Part C can be appealing to seniors because it has the same coverage as Medicare Parts A and B while also offering several extra benefits such as:
Hearing aids

Eyeglasses

Health club memberships and assorted wellness perks

Prescription medication
However, it has a few disadvantages that could lead recipients to unenroll during the Medicare Advantage Open Enrollment 2021 period, such as:
Fewer physician networks

Costly out-of-pocket expenses

Tentative benefits

Unexpected costs that can outweigh the affordable monthly premium 

Plans that eliminate physicians from their networks
Medigap may be a more cost-friendly option for older adults. Not only does it cover some expenses not offered by Medicare, but it also doesn't have networks.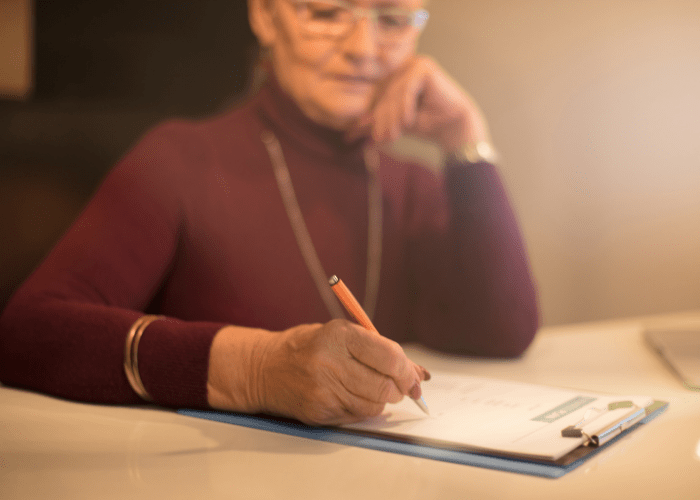 How To Unenroll Or Change Plans During Medicare Advantage Open Enrollment 2021
If your parent selects a different Medicare Part C plan during Medicare Advantage Open Enrollment, they will lose the original plan's benefits. If they want to unenroll altogether, contact their insurer and give them the final courage date.
When older adults apply for a new plan, coverage will take effect on the first day of the next month. For example, if your parent enrolls in January, coverage will begin on February 1. And if they sign up in February, the plan will take effect on March 1.
Other Medicare Enrollment Periods
Because there are multiple Medicare enrollment periods, it's easy to get confused. 
Below are additional enrollment dates for Medicare Advantage:
Initial Coverage Election Period:

This is the first time seniors qualify for a Part C plan. It begins three months before they turn 65 and ends one month before Part B takes effect or three months after their 65th birthday, depending on which is later.
Annual Enrollment Period:

This period is available every year from October 7 to December 15. Beneficiaries can make multiple changes to their Medicare Part C and D plans.

Special Enrollment Period:

Qualifying recipients

can change their Medicare plan outside of the scheduled enrollment periods. 
Before enrolling in any plan, applicants should consider coverage, cost, convenience, and choice. This will ensure they pick the right plan for their needs.
Does Medicare Advantage Cover Home Health Care?
Under the Bipartisan Budget Act of 2019, select Medicare Advantage plans will include new home health care benefits.
If your loved one's current plan doesn't cover home healthcare costs, then they should look for a plan that does during Medicare Advantage Open Enrollment 2021. 
Keep in mind that because this bill is relatively recent, you may not find an Advantage plan that offers the benefits you need.
Meetcaregivers Can Help
Does your loved one need extra assistance with daily activities, transportation, meal preparation, or something else? 
Would you like the peace of mind knowing your parent is receiving the care they need? 
Call 1-888-541-1136 to learn how we can help. 
Our qualified caregivers can assist your family with any needs, including specialized care. 
Visit the Blog for more information and resources for caregivers and seniors.
---
Sources
Engle, Lindsay. "Medicare Advantage Plan Not Working Out? Make Changes During Open Enrollment: Jan 1 to Mar 31." DailyCaring, dailycaring.com/medicare-advantage-plan-not-working-out-make-changes-during-open-enrollment-jan-1-to-mar-31/.

Engle, Lindsay. "Medicare Open Enrollment Period for 2021." MedicareFAQ, 7 Dec. 2020, www.medicarefaq.com/faqs/fall-medicare-open-enrollment-period/.

"Medicare Advantage Plans for Older Adults." NCOA, 8 Sept. 2020, www.ncoa.org/economic-security/benefits/medicare-and-medicaid/medicare-advantage/.