Best Summer Vacations For Seniors
Who says aging doesn't have its advantages? Growing old is one of the best times to vacation, and there are so many popular choices when it comes to senior travel destinations.
One of the benefits of retirement is spending your time the way you want to – and having much more of it. And as you enter retirement, you also enter a new phase of life, where your children are grown, and you no longer have an obligation to work.
Some seniors choose to spend this newfound flexibility doing things they always have to do, such as vacationing and traveling to places they have always wanted to see. But another plus for retirees looking to travel is the opportunity to save money with senior discounts and limited-time offers.
Budget-savvy seniors can find deals on food, lodging, transportation, and even local events. Additionally, planning for trips during the off-season can also cut costs. So with these reasons in mind, there's no excuse why you can't plan that trip you've always dreamed of experiencing.
10 Must-Visit Senior Travel Destinations 
1. Savannah, GA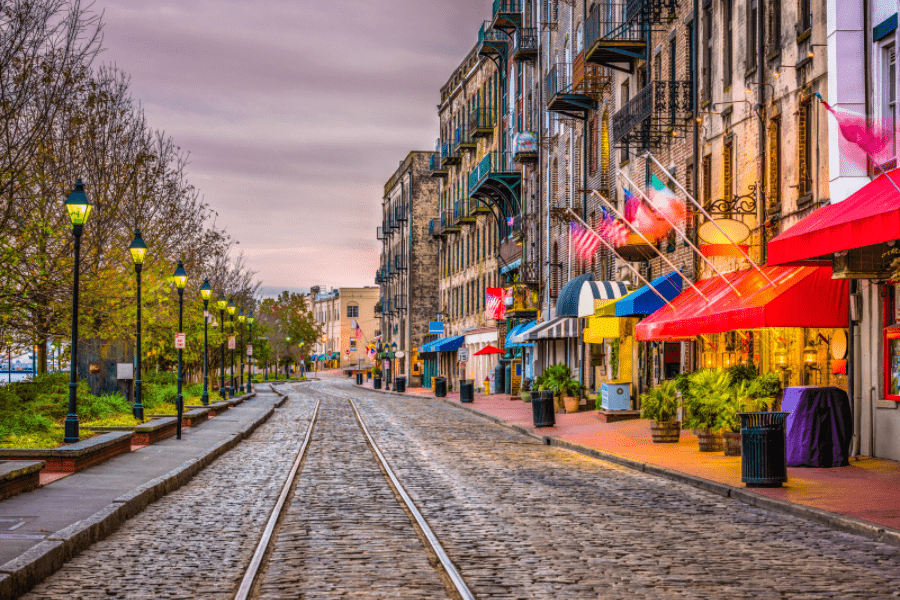 This gem of Georgia has something for everyone. Bed and breakfasts, a thriving downtown, and endless tours and entertainment make this city one of the best senior travel destinations all year round.
You can find a plethora of excitement everywhere you look, such as ghost tours, museums, and unique boutiques.
Or, for something more laid-back, nearby Tybee Island is just a 30-minute drive from River Street. There, you can enjoy clean beaches and maybe even see one of the island's many dolphin visitors that swim along the coast.
Seniors will find all-day entertainment with some of these popular Savannah destinations:
Ships of the Sea Museum
Savannah River Boat Cruises
Savannah Culinary and Cultural Walking Tour
2. Sedona, AZ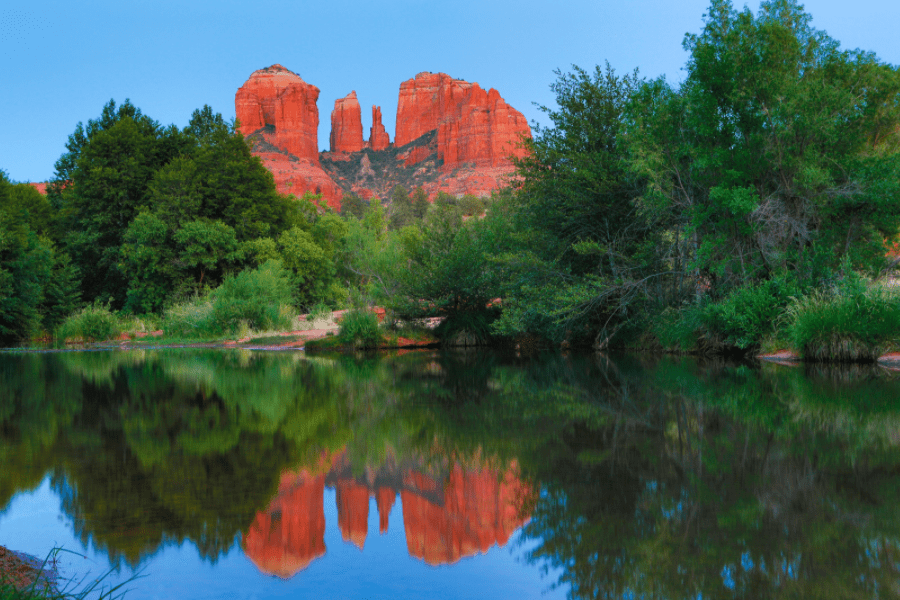 Located 2 hours from Phoenix, Sedona sits in the center of a "geological wonderland." Surrounded by rock formations that seem to change color with the weather and light, it has a mild climate perfect for outdoor exploration.
Sedona is known for its thriving art scene and New Age atmosphere. Seniors can find plenty to do, from Jeep tours and hiking trails for any experience level. In addition, Sedona has several spas, resorts, and shopping centers for those looking for something less intensive.
Here are some of the visitors' favorite things to do in Sedona:
Red Rock Balloons
Sedona Wine and Beer Tours by Sedona Delivers, LLC
Sedona Arts Center
3. Taos, NM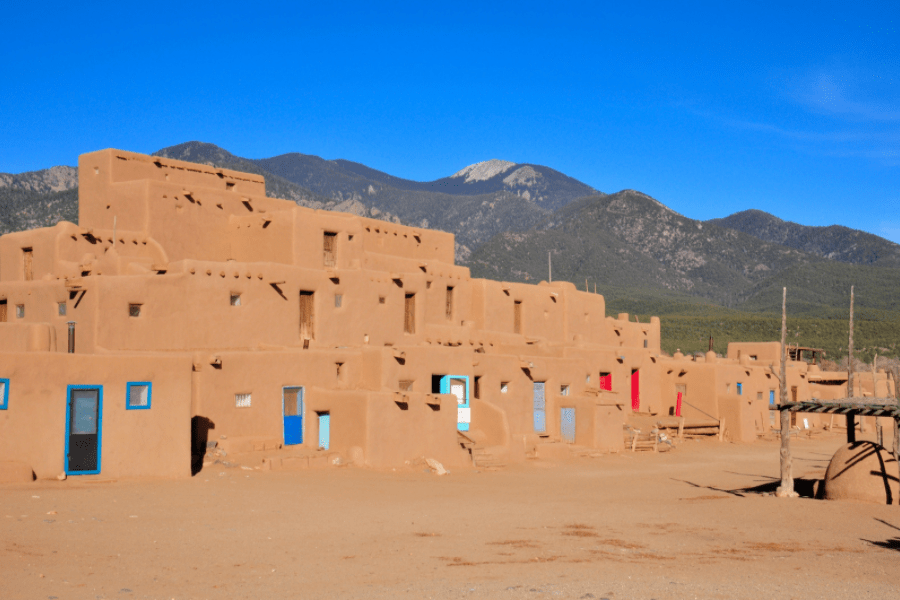 Located in the high desert in northern New Mexico, Taos is a treasure trove for those with an appreciation and interest in history. It is best known for its centuries-old adobe buildings that visitors can tour to catch a glimpse of the life of Native Americans.
Besides many historic sites and museums, seniors can enjoy art galleries, guided tours, and cultural events throughout the summer.
Here's what makes Taos one of the best senior travel destinations:
Kit Carson Home and Museum
Taos Art Museum and Fechin House
Millicent Rogers Museum
4. Weston, MO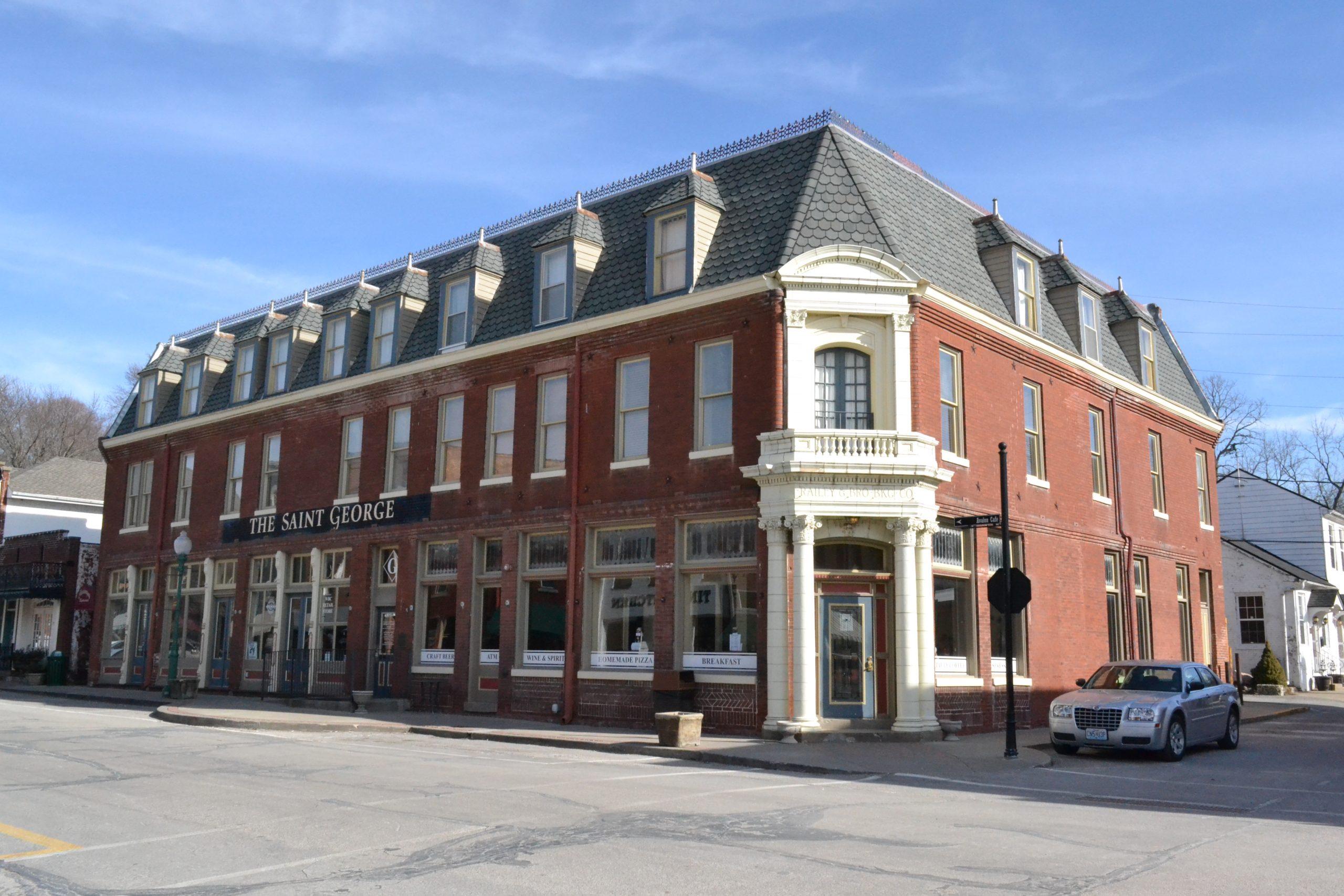 25or6to4, CC BY-SA 4.0, via Wikimedia Commons
Weston is a quaint and picturesque town with your choice of charming B&Bs for comfortable lodging. For seniors who live in eastern Kansas and western Missouri, visiting this small town is the perfect way to recharge away from home.
Weston offers several local events year-round and a surprising bar scene with an underground pub, brewery, an award-winning winery. Alternatively, there are several local boutiques and antique stores for a relaxing afternoon of shopping.
Check out these places when you plan your next trip:
Coal House Saloon
The Farmer's House Market
Weston Bend State Park
5. Portland, OR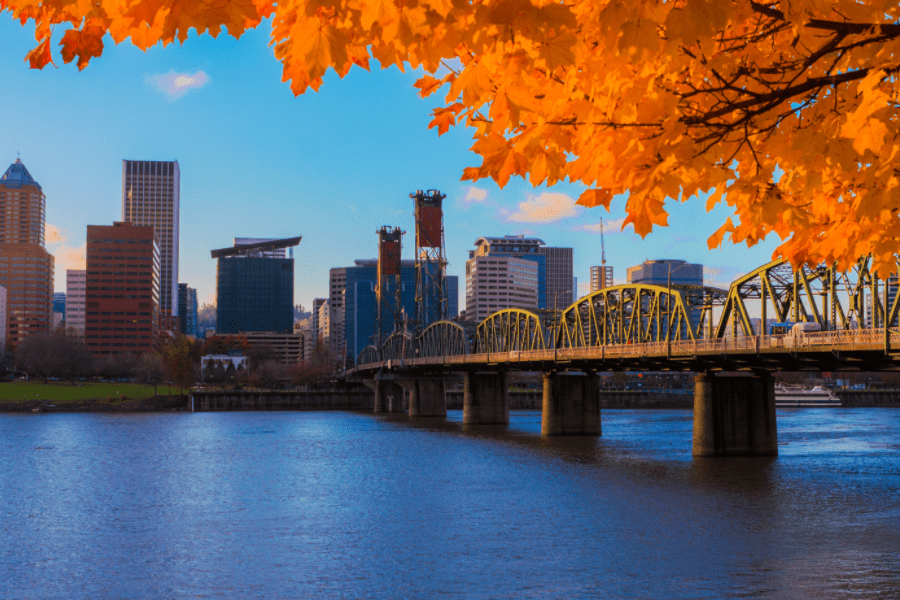 Take in the scenery and enjoy the culture in this vibrant, colorful city. Seniors looking for a change of scenery will find it in Portland. No matter what your degree of mobility is, there is always entertainment.
The sheer scope of activities for any activity level is one reason why Portland makes it on our list of the best senior travel destinations.
More adventurous seniors can explore during wilderness hikes, while others can unwind with local yoga classes then finish the day at the spa.
Check these ideas for fun ways to spend your time in Portland:
Columbia River Highway
The International Rose Test Garden
Downtown Portland
6. Hot Springs, AK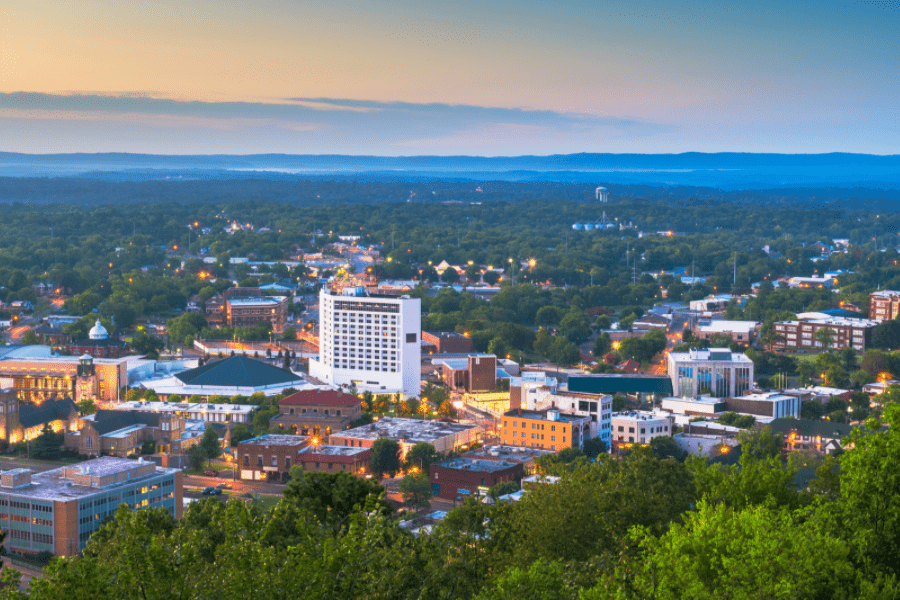 Welcome in retirement with a trip to Hot Springs, situated in the Ouachita Mountains of Arkansas. The city and nearby national park get their name from the numerous naturally heated springs.
There is an endless amount of entertainment for seniors to participate in, no matter their level of mobility. You'll find everything from casinos, golf courses, museums, and parks. And of course, you have to take a dip in one of the city's thermal springs.
Some of the best things to do in Hot Springs include:
Hot Springs National Park
Tiny Town
Bath House Row Winery
7. Key West, FL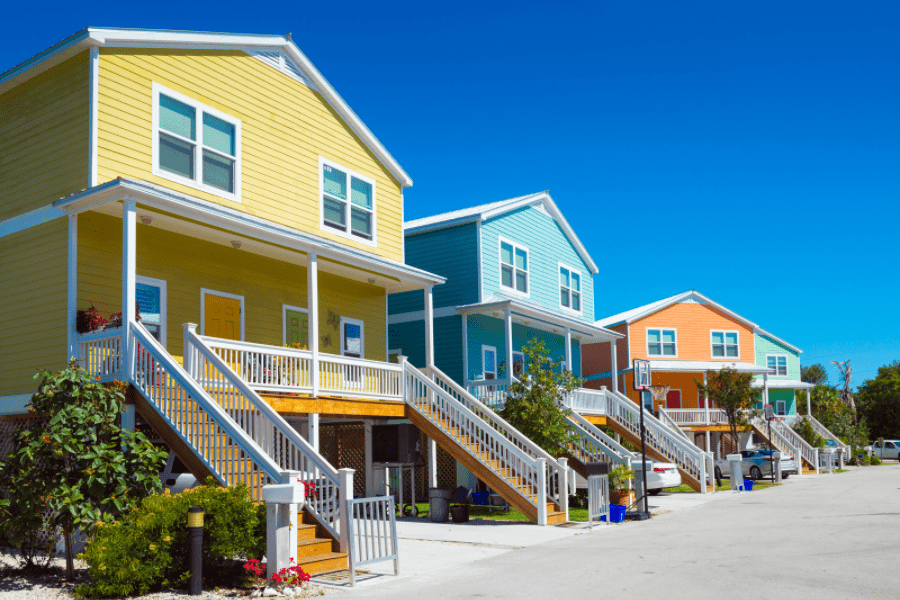 No list of senior travel destinations would be complete without mentioning Key West. It's a cultural treat that will satisfy your craving for fun and excitement.
The most southern point in the US is home to Ernest Hemingway and the original key lime pie, and it seems as if every other building on the island has its story.
Trolley rides, delicious food, museums, and galleries are just a few of the things you can do while staying in Key West.
Also, be sure to check out these attractions:
Key West Garden Club
Key West Boat Tours
Smathers Beach
8. Cooperstown, NY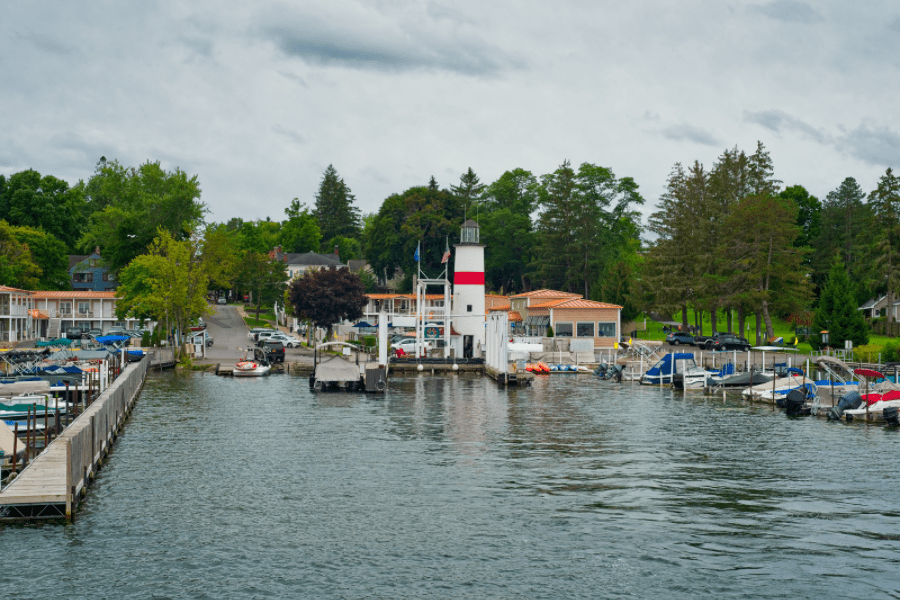 Get away from the hustle and bustle of the city with a visit to Cooperstown. It's a charming city that looks like it belongs in a Thomas Kinkade painting. It's home to the National Baseball Hall of Fame and Museum, as well as a historical downtown with plenty of places to shop.
The Cooperstown Farmers Market is the perfect place to find delicious, locally-made treats, and there are plenty of cafes and antique stores to choose from.
Here are some of the best things to do in Cooperstown:
Ommegang Brewery
Fly Creek Cider Mill and Orchard
Fenimore Art Museum
9. New Orleans, LA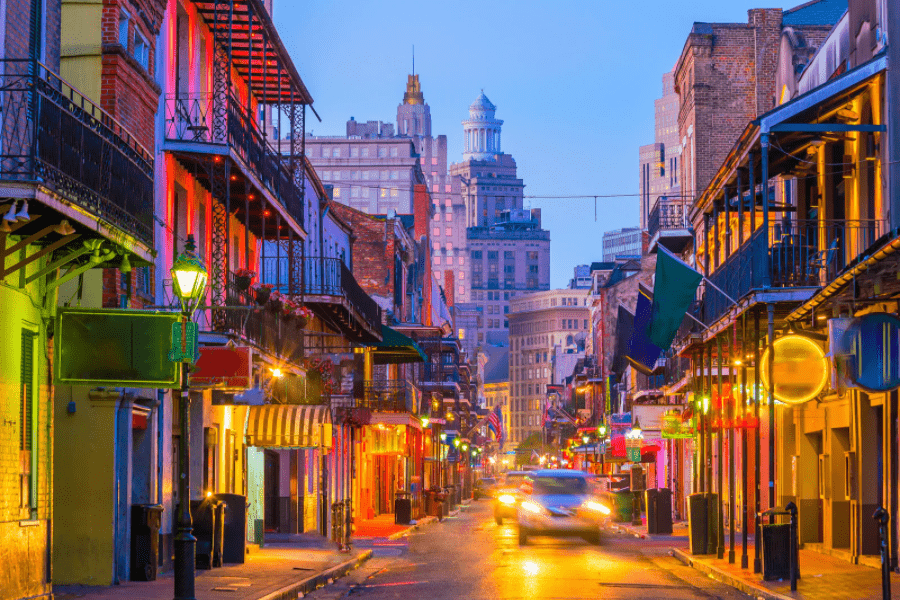 For seniors looking to break from the ordinary, a trip to New Orleans is the best way to get that fix. There are hundreds of things to do and can fit into any budget.
Stroll through the historic French Quarter, take a peek at some of the gorgeous homes in the Garden District, or have some fun at the Country Club.
Other than the countless attractions within the city, the culture and food are two big reasons why New Orleans is one of the top senior travel destinations. However, for those who want a little less action than what Bourbon Street has to offer, there are plenty of other corners of the city with stuff to do.
If you decide to take a trip to New Orleans, check out some of these must-sees:
Cafe Du Monde
Steamboat Natchez Daytime Jazz Cruise
Carriage rides through the French Quarter and Creole neighborhoods
10. San Antonio, TX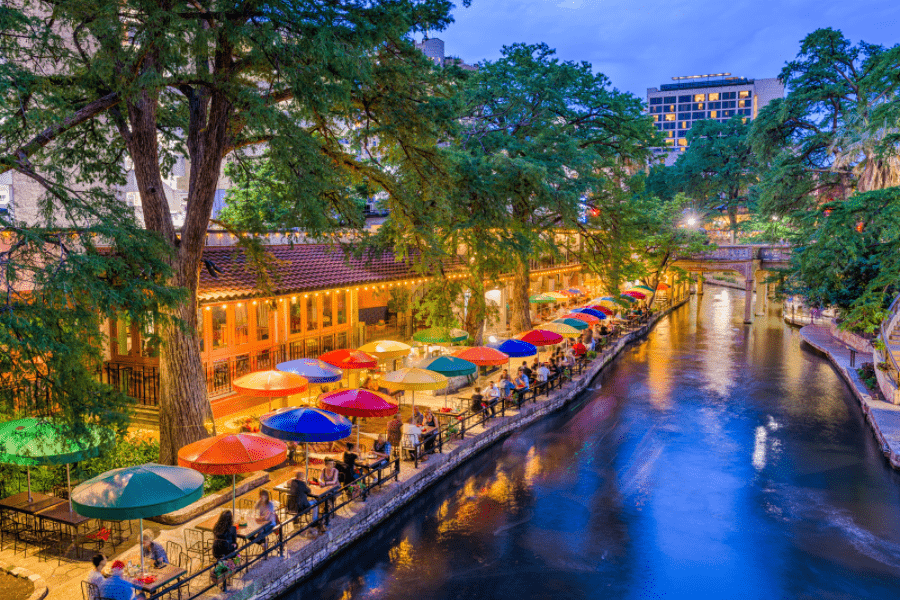 For seniors with limited mobility, the thought of a vacation might seem out of the question. However, there are many places where those who have difficulty moving around can still enjoy themselves on a well-deserved trip. San Antonio is one of them.
When it comes to senior travel destinations that cater to the needs of its visitors, San Antonio takes the cake. Much of the city has adapted to become more ADA-friendly, so there are no worries about accessibility. Thanks to the city's well-designed accommodations, even the Alamo is a breeze to check out.
Here are some ideas to get you started when planning a trip to San Antonio:
Japanese Tea Gardens
San Antonio Botanical Gardens
Natural Bridge
MeetCaregivers
MeetCaregivers provides qualified professionals for seniors wishing to age in place. Finding the perfect match for you or your loved one will ensure your peace of mind and ensure they are in the best possible care.
Contact us at info@meetcaregivers.com or call 1-888-541-1136 to learn about our process and how we can help. Then, visit the Blog to find new and helpful information about senior care.