Organization Tips For Caregivers To Lower Stress & Improve Care
Caring for an aging parent or loved one is as rewarding as it is challenging. But by following these organization tips for caregivers, you will be better prepared to meet those hurdles head-on — and overcome them.
As a family caregiver, your role demands constant learning and adaptation to stay on top. However, you know that balancing caring, work, and home life is no easy feat. It's not hard for things to pile up and become overwhelming and chaotic.
However, becoming an organized caregiver can go a long way toward easing your stress. For one thing, it can help you utilize your time and efforts more effectively. It can also guide you if anything happens to your loved one, whether a minor accident or a serious emergency. That's because you'll already have the systems and documents to manage the situation ready and waiting.
Everyone's organizational methods are unique. What some think is a chaotic mess could be a streamlined process for others. So when it comes to being an organized caregiver, the only correct technique is one that you'll stick to. That means finding a system that matches your personality, schedule, and lifestyle.
12 Organization Tips For Caregivers
Have you tried any of these organization tips for caregivers?
You likely already have a daily, weekly, and monthly schedule for your loved one's care. From everyday chores to critical tasks, routinely assessing and modifying these routines can help you save time and energy. That's why this suggestion is one of the most important organization tips for caregivers.
If you don't have a routine, focus on a realistic structure that fits you and your loved one's needs. A daily routine can positively impact both of you in several ways, including:
Lower stress. When you have a routine, you and your loved one don't have to worry about gaps in care throughout the day, week, or month.
Better sleep. Routines are an essential part of sleep hygiene. Research has found a link between daily routines and sleep quality, including the ability to fall and stay asleep.
Stronger relationships. It's crucial that your time together isn't just spent caregiving and that you make time for enjoyable activities during the week. You and your loved one can create a routine with meaningful activities for you to enjoy together.
2. Set Up A System For Medication Management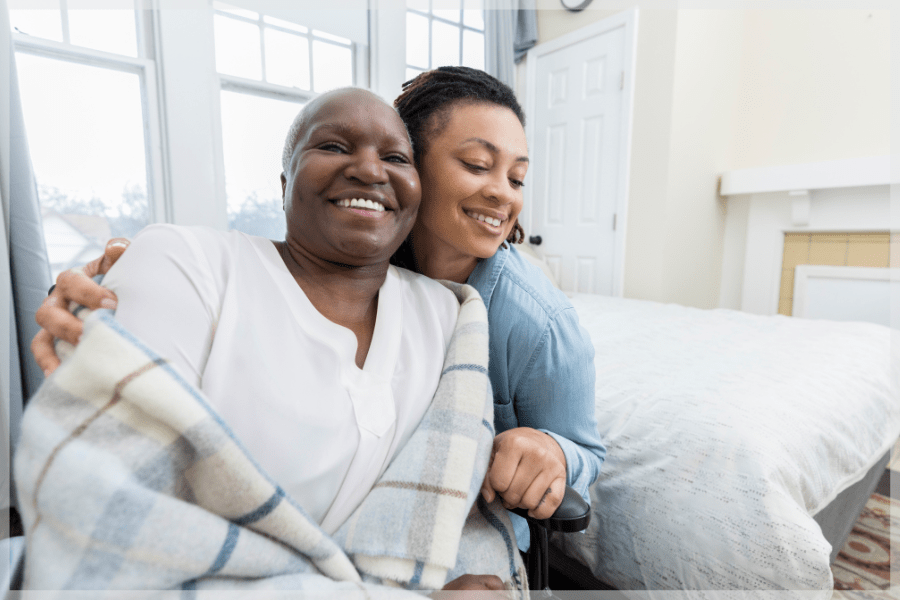 You probably already use medication organizers to sort your parent's prescriptions by the time of day or the day of the week. These products work well — provided you remember to refill them for them. But, as you know, it's easy for smaller tasks like filling your loved one's pill organizer to slip through the cracks. 
Organization tips for caregivers like this are ideal if your loved one has multiple prescriptions. After all, it can be challenging to stay on top of the timing and incorporate it into your routine. In addition, coordinating details like insurance authorizations, refill dates, and your own care can complicate a relatively easy task. In this case, you may consider using a physical or digital calendar or app to remind you about upcoming refill days and items. 
Preferably, however, most pharmacies should let you pick up a week's worth of medicine ahead of time. Having extra on hand is helpful in case of sickness, bad weather, or anything else that can unexpectedly prevent you from getting a refill on time.
Some states also allow doctors, pharmacies, and insurers to coordinate with patients to streamline monthly refills so everything will be ready for pickup on the same day. This process is referred to as medication synchronization or med sync. This can be a valuable resource for family caregivers. Next time you visit the pharmacy, ask if this option is available in your state.
3. Use Care Products For Everyday Tasks
It's the little things that count, and products for elder care are no different. Small yet beneficial changes can help make days more pleasant for you and your loved one.
For example, suppose your loved one eats slowly due to a swallowing problem or another reason. In that case, plate covers ensure their food stays warm throughout their meal. Although something like this is minor, your loved one will appreciate having a warm meal from beginning to end.
There is a growing market for elders, such as a two-handled mug for those with limited dexterity. This gives them better control and independence and reduces the chance of spills. In addition, these products can make it much easier for you and your parent to manage daily living activities (ADLs).
Consider a few common problems or hassles you come across as a caregiver, and look online for easy and affordable solutions. Organization tips for caregivers, unique products, and DIY tricks for senior care can feel rewarding and save you time and energy on everyday tasks — such as warming food more than once or wiping up spills.
4. Create A Plan For Emergencies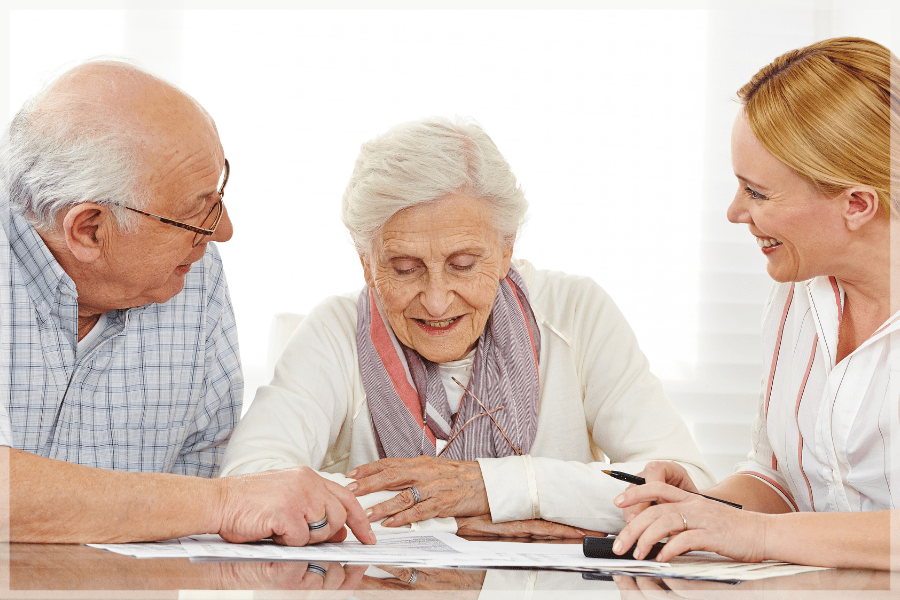 Organization tips for caregivers can help you create an emergency plan with your family. Of course, an emergency could happen at any time, but fretting about an unexpected crisis does you no good. Instead, you should be proactive and create a plan for different scenarios. For example, you should consider minor details, such as clearing your driveway after it snows or keeping warm clothes for both of you in your vehicle.
You can also prepare a bag with supplies and instructions for an auxiliary caregiver when you fall ill or get busy at work. Take your parent's needs into account and plan for accidents and full-blown emergencies they may be prone to. As you do, you also want to consider common environmental conditions that occur where you live.
5. Keep A Health Journal For Your Loved One
Tracking your loved one's health and care is one of the most practical organization tips for caregivers. If you take a few notes each day, keeping a journal of your aging parent's needs only requires a small time commitment. This task will also facilitate a smooth transition if you hire a caregiver. Moreover, a thorough record of your parent's changing needs and conditions can be hugely beneficial during doctor's appointments.
6. Start A Personal Journal
In addition to keeping a journal for your loved one, you should also have one for yourself. Journaling is therapeutic. You can let out your negative feelings, organize your thoughts, and have a way to establish and follow goals, whether they're related to caregiving or your personal life.
If you struggle to keep a journal, consider purchasing an attractive notebook that will motivate you to use it. On the other hand, if you prefer typing more than writing, then use your computer.
Journaling is an excellent tool that empowers you to be more mindful of your emotional and physical wellbeing. This helps you track your limitations and assess how near you might be to caregiver burnout.
7. Use A Dedicated Calendar For Caregiving
Keeping a separate calendar for your duties is one of the best organization tips for caregivers. You can use this planner to stay on top of appointments, activities, respite care, and other commitments regarding your parent. Organization tips for caregivers like this one may not work for everyone, as some may dislike keeping more than one calendar. Ultimately, depends on your preferences. 
If you are comfortable with technology, you can download a calendar app on your phone. This tool lets you make entries for various activities (such as work and personal engagements), so you can visualize your schedule. An electronic planner is also great for separating your activities from your loved ones while giving you an option for integration.
An added advantage is that a digital calendar allows you to easily communicate with others involved with your loved one's care, such as sharing important details like appointments or availability.
Using a planner or notepad to track your everyday tasks is an important part of being an organized caregiver. These activities can relate to your role, job, or personal life. Writing a list the day before can help you plan for the next day and make your time more manageable. Try to complete the least desirable or most demanding tasks first — you'll be relieved knowing it's done and won't spend the whole day thinking about it.
Decluttering may be the last thing on your mind, especially if you feel you can't fit one more task into your schedule. But having an organized home can help you become an organized caregiver.
Doing so can save time and frustration in a crisis, during tax season, or just moving through your home. You don't need a magazine-perfect organization system — it's about striking a balance that fits your needs.
This task can seem daunting if you've neglected the clutter for a while. But if you take it a little at a time, you'll reach the end eventually.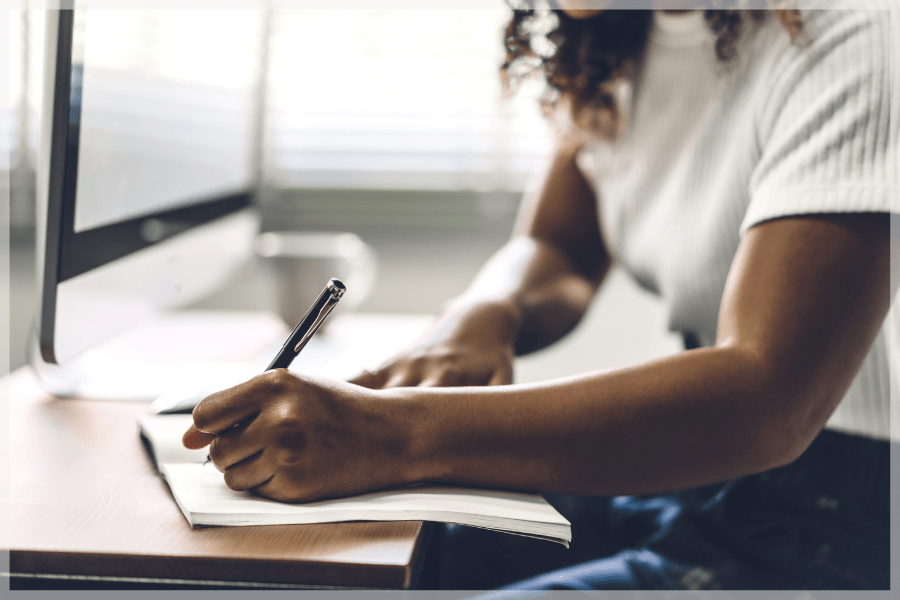 10. Plan For Your Loved One's Future
Organization tips for caregivers encourage planning for the future. Sadly, if your parent has a progressive health condition, they may not fully recover. So it's helpful for you and your loved one's medical team to understand their illness, look for medical and emotional support online or in your area, and find nearby respite or long-term care services.
Of course, you may never use these options, but it's good to know what's available. In addition, it is critical to understand how your aging parent's condition can change along the road, including the level of care they could require and your potential options. This information will help you prevent surprises and be ready for any obstacles.
11. Find A Backup Caregiver
As much as you try to put your loved one's care first, other issues sometimes stop that from happening. That's why backup care is on this list of organization tips for caregivers.
Of course, not everyone has someone available to help with caregiving duties. However, you should make sure you have a backup plan in an emergency. It's not uncommon for caregivers to experience health problems of their own. 
A good backup strategy means having someone you trust who lives close to your loved one and is willing and available to help when needed. For example, if you don't have any friends or family who can assist, you might ask a neighbor if they could help.
Similarly, you should also file documentation with an in-home care provider beforehand. Finally, you might consider having a paid caregiver visit your loved one a few times every month, so they remember who you are.
This will increase the chances of finding help in an emergency and offer peace of mind since you trust the service. No one wants to hire a stranger or rush to find help. Create a contact list for potential backup candidates and have it on you, just in case.
12. Prepare An Emergency File
All too often, people fall into the trap of telling themselves they'll get organized but never follow through on any organization tips for caregivers. You can't understate the importance of planning and prepare for an unexpected crisis.
A readily accessible emergency file is vital if something happens to your parent. When you make one, make sure it's in a secure place that your parent can easily access. It wouldn't hurt to keep a copy in your own home. It should contain:
An updated medication list
Copies of advance directives
Your loved one's caregiving journal
Identification and insurance information
Contact details for doctors and pharmacies
A copy of their medical power of attorney file.
You may add other documents and notes not included in this list. You could also consider making a file for yourself or other family members.
Looking For More Organization Tips For Caregivers?
These are just a few organization tips for caregivers. But, of course, there are many more ideas out there.
If you need a break or just a little extra help, MeetCaregivers can help you find the perfect in-home caregiver for your loved one. We provide home care services, meal delivery, transportation assistance, and more. Call 1 (888) 541-1136 for more information, or Find A Caregiver today.
For more resources and tips for caregivers, visit the Blog.
Bradley Bursack, C. (2014, January 21). Strategies for Getting (and Staying) Organized While Caregiving. Strategies for Getting (and Staying) Organized While Caregiving – AgingCare.com. Retrieved December 7, 2020, from http://www.agingcare.com/articles/strategies-for-getting-and-staying-organized-while-caregiving-164830.htm
Herrera Venson, A. (2020, September 25). Top Strategies for Being an Organized Caregiver. Retrieved December 7, 2020, from https://multiculturalcaregiving.net/top-strategies-for-being-an-organized-caregiver/
Home Sweet Home IHC. (2021, August 26). Establishing a Daily Routine for Seniors. Daily Routines for Seniors. Retrieved September 28, 2022, from https://homesweethomeihc.com/establishing-a-daily-routine-for-seniors/