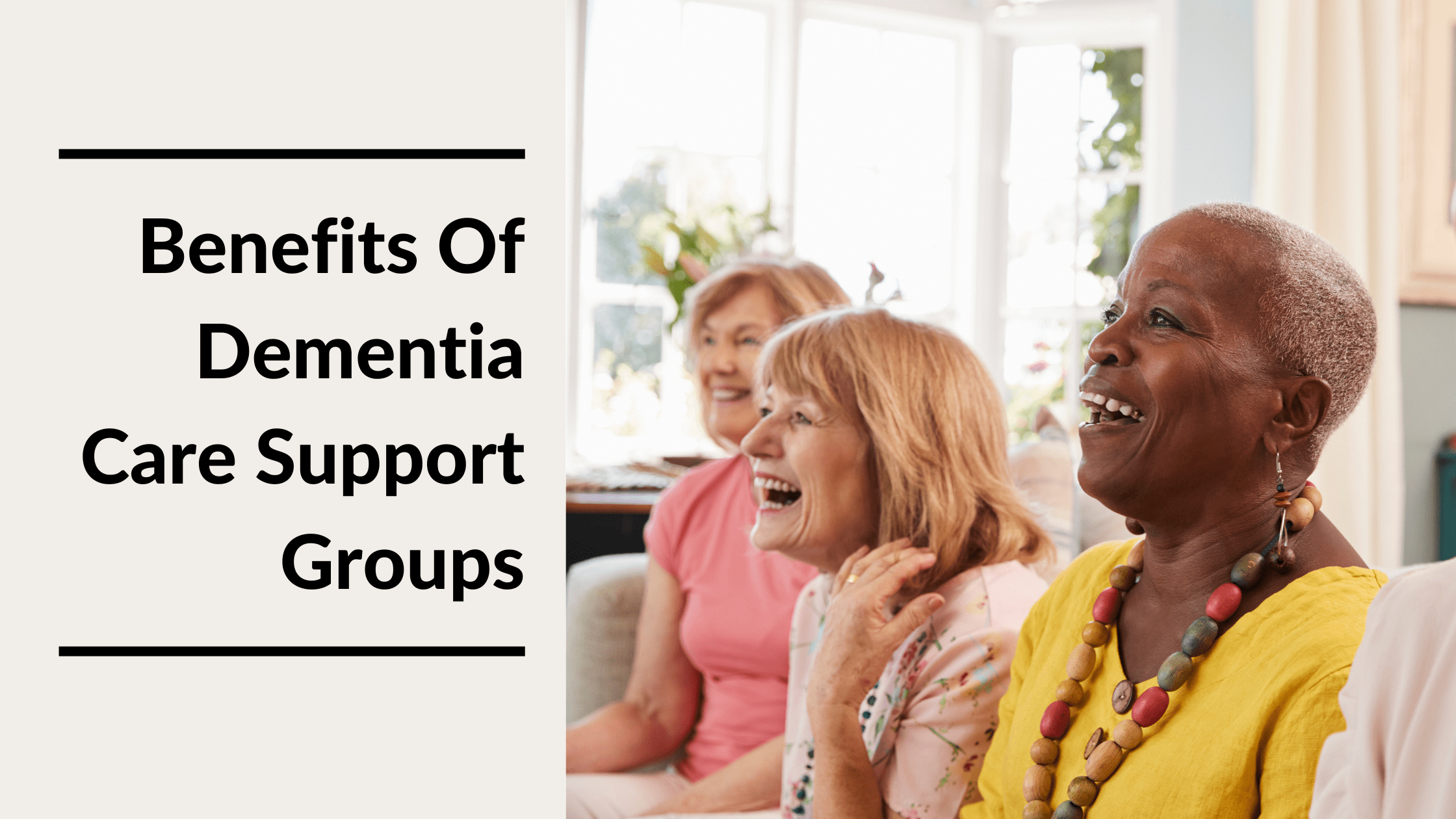 When caring for someone with cognitive decline, knowing that you're not alone is an integral part of coping with your situation. A dementia caregiver support group is a helpful way to learn more about your loved one's illness, share experiences, and receive encouragement from other caregivers.
Updated February 27, 2023
What Is A Dementia Caregiver Support Group?
Dementia caregiver support groups are places where people who care for a loved one with a progressive cognitive disease like Alzheimer's or dementia can meet, share their experiences and problems, and get guidance from others. These groups are an excellent way for caregivers to connect with others who experience the same challenges, which can prevent caregiver burnout and improve your quality of life.
Some dementia caregiver support groups are large, while others are small. Generally, most groups are on the small side so everyone can participate. Some take place monthly, biweekly, or even weekly. Some may take place either in-person or online or offer hybrid meetings.
In addition, different groups offer a variety of approaches that work for other people. For example, some dementia caregiver support groups may provide a traditional structure where participants sit in a circle while someone leads the discussion. Or, it could be an online forum where attendees can post and respond to messages or chat with each other. The nice part with all this flexibility and variety means it's easier for caregivers to find a group with the right energy and approach.
Who Can Attend A Dementia Caregiver Support Group?
There are many reasons to join a dementia caregiver support group. For example, you may feel isolated because you think no one else has been through what you're going through right now. Or you may need someone to listen to your struggles while balancing work, caregiving, and other aspects of your life.
Whatever your reason, these groups can provide much-needed support and information to help make your life easier when dealing with caregiving responsibilities.
Dementia caregiver support groups are open to anyone who cares for a person with cognitive decline, from family members to friends. They're also ideal for healthcare professionals who want to learn more about supporting informal dementia caregivers.
7 Benefits of Joining a Dementia Caregiver Support Group
Joining a dementia caregiver support group isn't a solution for everyone. However, it can be vital to maintaining both you and your loved one's health and wellbeing by providing:
Basic education about dementia care
New strategies for dealing with difficult situations and behaviors
Emotional support from others who understand what you're going through
Ways to better communicate with other relatives or friends who aren't involved in your loved one's care (this helps them better understand what you're going through)
Here are more benefits of joining a dementia caregiver support group.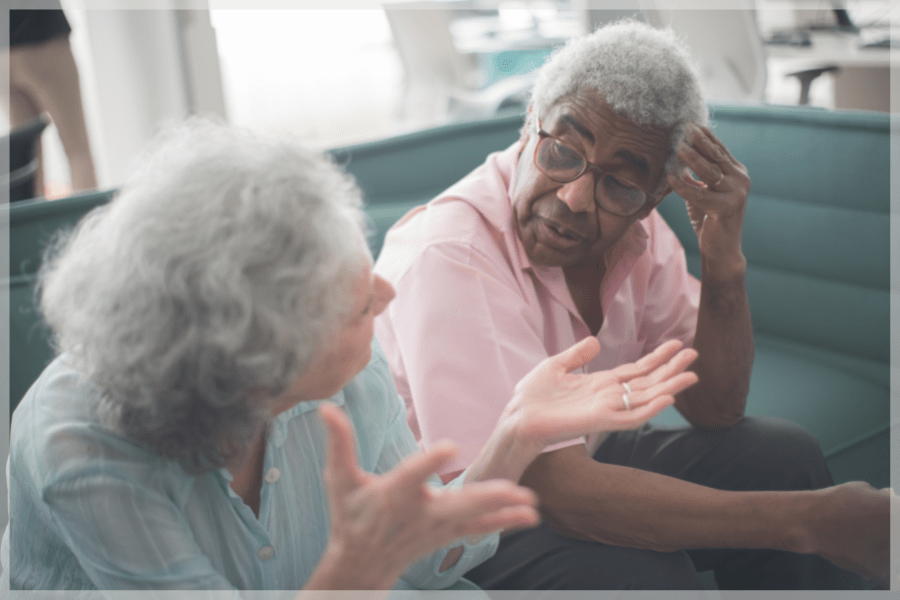 1. You'll Create A Support System For Yourself
Dementia caregiver support groups consist of people at different stages of their caregiving journey. These groups can be a huge boon when it comes to getting information, learning about resources, or simply asking if your thoughts, feelings, and actions are normal.
Support groups can provide comfort, especially when you feel isolated or overwhelmed by your caregiving responsibilities. In addition, a support group can help you find validation and understanding and provide a place to get advice and information about what to expect as your loved one's condition progresses.
2. You'll Learn Skills To Manage Stress And Depression
Stress can be a big problem for caregivers. Over time, heightened stress levels can cause high blood pressure, mood swings, depression, and other mental health problems. Therefore, it's important to relax when you feel stressed out. You can do this by joining a support group where you will meet other people going through the same thing.
They'll understand how you feel because they have been there too. Support groups also allow you to get away from your responsibilities for an hour (or so) to focus on yourself and your needs and ease your stress level.
3. You'll Become Empowered In Your Role
Dementia is a progressive disease, meaning it worsens over time. Because yesterday's solution to keeping your loved one safe and happy may not work today, you need to be flexible. It helps to talk with other caregivers and learn what others have found helpful in coping with their loved one's condition.
4. You'll Get Valuable Guidance
Support groups often host guest speakers who can offer advice, options, and resources about advances in medical research. You can also get caregiving tips from other group members dealing with or have dealt with the same issue you're experiencing.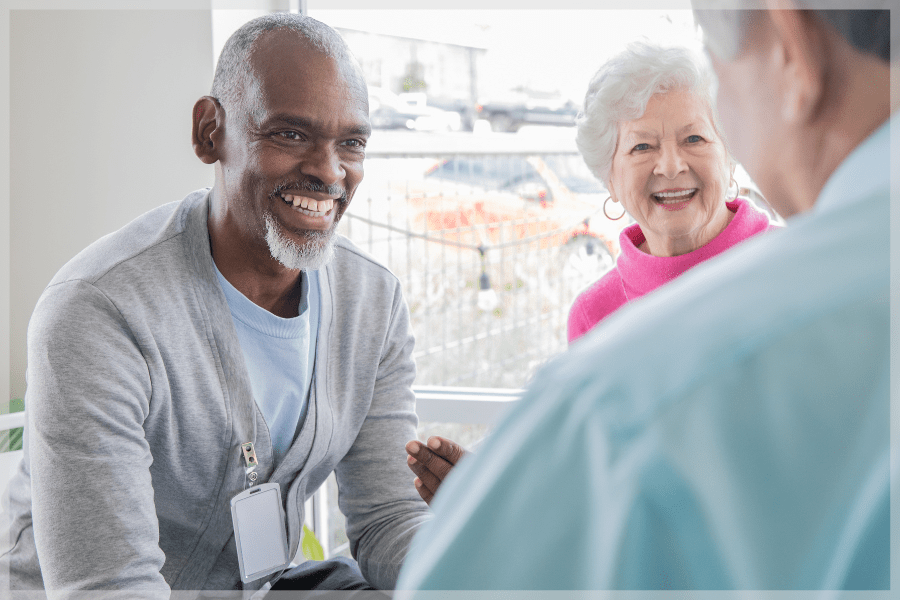 5. You'll Learn New Ways To Care For Yourself
Learning to cope with your situation and finding ways to do nice things for yourself will significantly improve your quality of life. This includes self-care activities like watching your favorite show or calling a friend. It also involves practicing stress-management skills like mindfulness, forgiving yourself, and letting yourself say "no" when people ask more of you.
6. You'll Know How To Plan For The Future
Sadly, as dementia progresses, your loved one's health will continue to decline. As a result, you will see your loved one experience changes. It may be helpful to talk with people in your situation and learn how they have approached these changes. This can help you prepare for what lies ahead and ease some stress associated with this disease.
7. You'll Become A Better Caregiver
The support, assurance, and advice you receive in a dementia caregiver support group can help you be a better caregiver. Research has shown that attending a support group can reduce caregiver stress and improve the functioning of people with Alzheimer's, keep them living at home longer, and assist in managing challenging behaviors that may arise. Plus, by learning to take care of yourself, you'll be better able to provide the care your loved one needs.
Where To Find The Right Dementia Caregiver Support Group
Finding the help you need can be difficult. Still, many support groups for dementia caregivers can help, such as:
Caring for a loved one with dementia can be overwhelming and lonely. Joining a dementia caregiver support group can give you the support, resources, and connection you need to manage the everyday stress of your role.
Besides joining a dementia caregiver support group, family caregivers could also consider respite. Respite care allows you to take much-needed personal time for an afternoon, a weekend, a week, or however long you need.
If you are interested in respite services, MeetCaregivers can help. Call 1 (888) 541-1136 to schedule an appointment with one of our care managers. Or, find a caregiver today.
Visit our Blog for more resources for dementia caregivers, including:
Christiansen, S. (2020, May 5). Dementia Support Groups. 7 Dementia Support Groups of 2021. Retrieved February 3, 2023, from https://www.verywellhealth.com/best-dementia-support-groups-4843171. Updated August 31, 2021. Medically reviewed by Diana Apetauerova, MD, and Fact checked by Sean Blackburn

Ghebrai, M. (2021, March 16). 23 Best Caregiver Support Groups Online and In-Person. Caregiver Support Groups | A Place For Mom. Retrieved February 3, 2023, from https://www.aplaceformom.com/caregiver-resources/articles/caregiver-support-groups

Sageage. (2019, October 8). Benefits of Joining a Dementia Caregiver Support Group. Benefits of Joining a Dementia Caregiver Support Group | The Reutlinger Community. Retrieved February 3, 2023, from https://www.rcjl.org/the-benefits-of-joining-a-dementia-caregiver-support-group/. Updated July 22, 2022