Where To Find Government Assistance For Family Caregivers
As a family caregiver, you're aware of how your role affects you physically and emotionally. And like most people who care for an aging parent or loved one, you're probably familiar with the financial burden. For example, maybe you cover your father's medical bills since he lives on a fixed income. Or perhaps your household income shrunk after cutting your hours at work to make time for caregiving.
But whatever your experience, you're not alone. Because according to Medicare.gov, an estimated 44 million Americans spend about 24 hours each week caring for a loved one with a chronic condition, disability, or frailty. And as AARP's 2021 Caregiving Out-of-Pocket Costs Study found, three-quarters of family caregivers (78%) "report regularly spending their own money on caregiving expenses."
The average family caregiver spends $7,242 on caregiving each year, accounting for 26% of their income. Meanwhile, about one-fifth (17%) of caregivers' spending went to healthcare providers, medical equipment, in-home care, and other medical expenses.
Of course, without the proper support, raising a family, pursuing an education or career, and providing unpaid care for a loved one can quickly become unmanageable. However, learning which resources and support you have (such as government assistance for family caregivers) can ease the financial burden and prevent caregiver burnout.
Understanding your loved one's health insurance benefits is one place to start, so talk to them about their plan, how it works, and whether they should enroll in a supplemental plan. In addition, several government programs offer financial assistance for family caregivers. Even if you don't pay for your loved one's medical expenses, you could still get relief if your loved one's plan offers respite care or part-time services coverage.
Understanding Your Loved One's Health Insurance
Original Medicare is a fee-for-service health plan offered through the federal government. It provides two policies: Medicare Part A (Hospital Insurance) and Medicare Part B (Medical Insurance). When you meet your deductible, Medicare will cover approved costs up to a certain amount while you continue to make copayments or coinsurance.
The Centers for Medicare & Medicaid Services (CMS) approves all care providers employed through a home health agency. However, you and your loved one should be mindful that services may differ among providers.
So depending on your loved one's care needs, many types of caregivers are ready to support Medicare recipients with various conditions. For example:
Companion caregivers primarily provide companionship and promote a sense of purpose while helping meet daily activities.
Homemakers focus on helping recipients with errands, light housework, meal preparation, and transportation.
Personal care aides support dignity and independence by helping with daily tasks such as hygiene, physical activity, eating, and other personal care needs.
Skilled care professionals such as Registered or Licensed nurses assist with personal care but have the training to administer prescriptions, dress wounds, and deliver other medical care at home.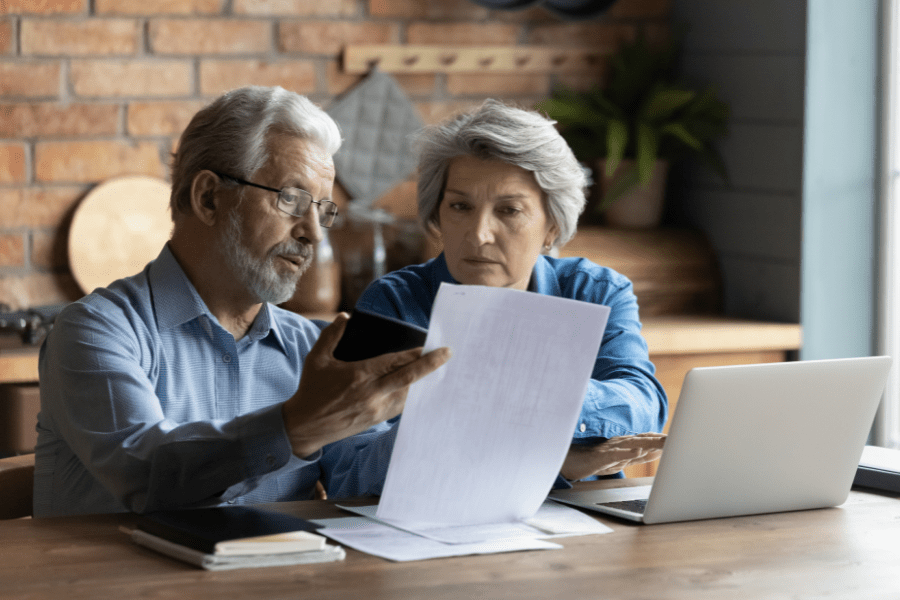 Medicare Part A (Hospital Insurance)
Medicare Part A covers services such as:
Hospital stays
Skilled nursing
Hospice care
Select home health services
But unfortunately, Medicare Part A recipients cannot receive long-term home healthcare financial assistance. However, it does offer some coverage for specific in-home care, such as:
Physical therapy
Medical social services
Speech-language therapy
Temporary or part-time skilled nursing or home health aide (HHA) services
Medicare Part A recipients must fulfill specific criteria to qualify for the in-home care services mentioned above. For example, your loved one must receive services outlined in a care plan developed and routinely reviewed by their physician. Additionally, their doctor must verify that your loved one needs temporary skilled nursing care or physical, speech-language, or ongoing occupational therapy.
But suppose your loved one was hospitalized or received treatment at a skilled nursing facility for at least three days. In that case, they could receive coverage for home health services under Medicare Part A. Coverage will last for 100 days provided your loved one receives in-home care in the first two weeks of discharge from the hospital or skilled nursing facility.
Medicare Part B (Medical Insurance)
While Medicare Part A covers the cost of inpatient care at various healthcare facilities, Medicare Part B covers medically necessary and preventative services, including outpatient services such as:
Doctor's appointments

Paramedic services

Preventative treatment

Durable medical equipment (DME)

Inpatient and outpatient mental health services
Unlike Part A, Part B charges premiums that rise from year-to-year. For this reason, understanding Part B coverage is essential if your loved one's care needs call for in-home DME, including oxygen equipment, CPAP devices, wheelchairs, and other medical supplies.
However, Medicare Part B covers the cost of in-network DME if your loved one's physician orders it "medically necessary." Medicare classifies a product as a DME if:
It can sustain regular use

Your loved one who uses it has an illness or injury

Your loved one or their caregiver uses it in their house

It lasts for a minimum of three years.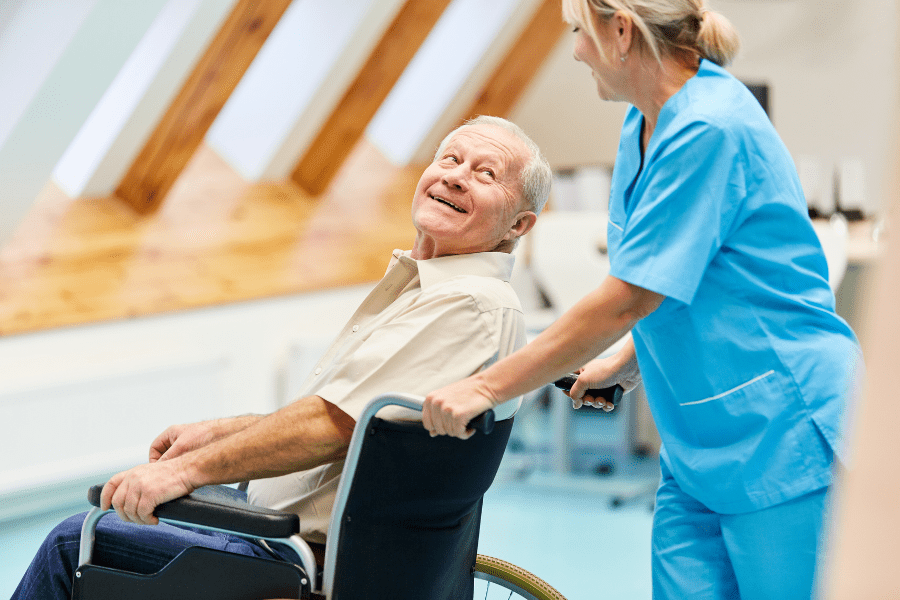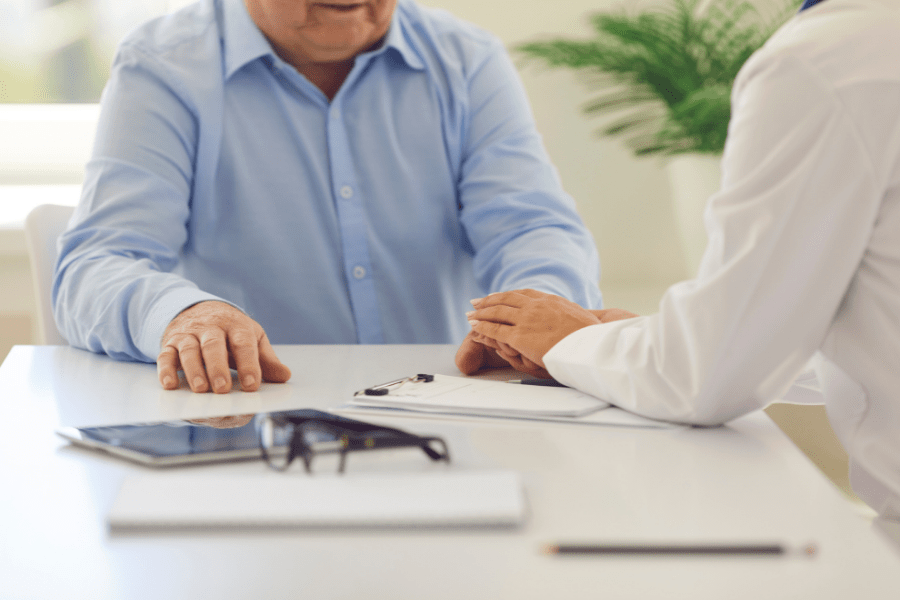 Medicare Part C (Medicare Advantage)
Medicare Advantage, also known as Medicare Part C, is provided through private insurers as another option to Original Medicare. Part C helps recipients offset expenses otherwise not covered by other plans.
All Medicare Part C plans must offer the same benefits as Part A and B. In addition, most Part C plans provide coverage for prescription medications — something that Original Medicare does not. In addition, several Medicare Part C plans offer added benefits, including dental and vision coverage.
Although Medicare Advantage offers a range of coverage options for seniors, family caregivers should understand that specific provider networks may restrict access to some benefits. Furthermore, your loved one may not be able to see a specialist until receiving a referral from their doctor. Therefore, before your loved one chooses a home health provider, contact a licensed insurance agent to avoid out-of-network charges.
Medicare Supplement Insurance Plans
Fortunately, there are several types of supplemental health insurance that Original Medicare recipients can use to reduce out-of-pocket expenses. For example, additional health benefits offered by private insurers such as Medigap (also known as MedSupp) or Dual Eligibles (Medicaid-Medicare) can help fill gaps where Original Medicare falls short. But while these supplemental benefits can be a valuable resource to seniors and their families, they may only cover in-network prescription drugs or providers.
Medicaid-Medicare (Dual Eligibles)
If your loved one qualifies for Medicaid and Medicare, they can apply for a dual-eligible plan. Under this type of plan, Medicare functions as your loved one's primary insurance, while Medicaid offers additional coverage as secondary insurance.
As the name implies, Medigap, or MedSupp, provides extra benefits not offered under Original Medicare. For example, many Medigap policies include assistance for prescription drugs through Part D and hearing, vision, dental, and other benefits. However, keep in mind that state guidelines may impact which plans insurers can sell. For example, Massachusetts, Minnesota, and Wisconsin standardize Medigap policies differently, so talk to an insurance agent to learn more.
Furthermore, private insurers can choose which Medigap policies they offer, which means not every option may be available. Insurance companies that sell Medigap must also provide Medigap Plans A, C, and F.
Medicare Savings Programs
Depending on which state your loved one lives in and their eligibility, they may qualify for additional coverage under a Medicare Savings program. These state programs assist with out-of-pocket costs not covered under Original Medicare.
Medicare Part D (Prescription Drug Plans)
Medicare Part D is a fourth option that partially covers prescription medications for Original Medicare recipients. Part C beneficiaries whose plans don't cover prescription drugs can also enroll in this program to partially offset some of their home care expenses. But, again, it's best to speak with an insurance agent who can help you better understand your loved one's plan coverage.
Other Government Assistance For Family Caregivers
Although Medicare and supplemental insurance can go a long way to lifting some family caregivers' financial responsibilities, you may consider looking into other government programs, such as:
State Medicare Savings Programs, which provide state-sponsored assistance for Medicare premiums. Depending on your loved one's eligibility, some programs may also cover Medicare Part A and Part B deductibles, coinsurance, and copays.
Aid & Attendance (A&A) or Housebound benefits supplement veterans' pensions to help with caregiver-related expenses, including monthly financial assistance for in-home care services.
Program of Comprehensive Assistance for Family Caregivers (PCAFC) offers family members who care for qualifying veterans resources, education, support, financial assistance, health insurance, and beneficiary travel.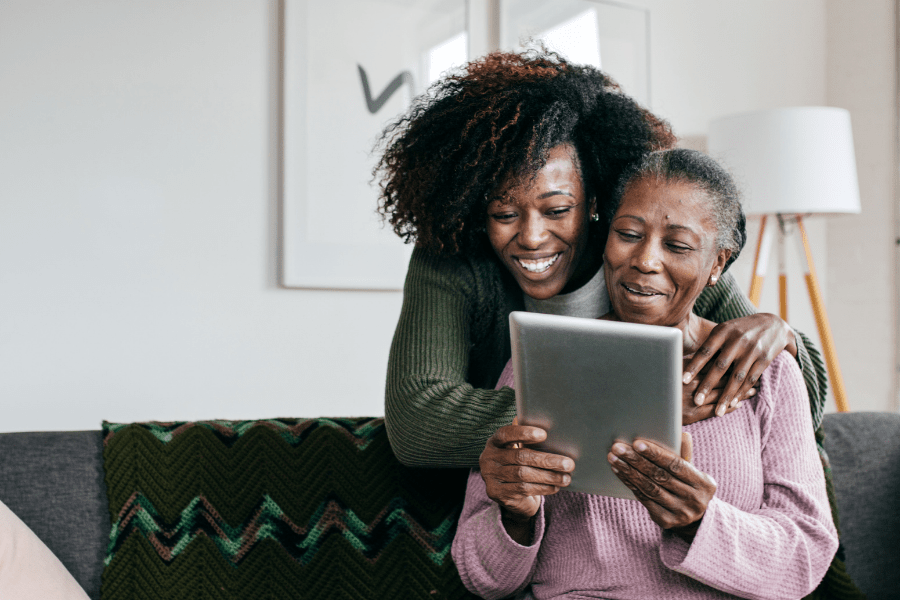 Likewise, the Medicaid Self-Directed Care program is also worth consideration. This program, offered in some states such as Massachusetts, allows eligible older adults to make health decisions and privately hire relatives to care for them. But while self-directed home care offers many advantages, not everyone has this option. To qualify, you must:
Apply to the program
Complete an assessment
Create a care plan
Establish a budget
Receive the beneficiary's approval
If you, as a family caregiver, do not qualify for reimbursement or compensation, you could receive tax credits if you claim your loved one as a dependent. To count as a dependent, your loved one must live with you, and you must provide a minimum of 50% of your household's income.
Or, if you hired a professional caregiver to help while you work, you could claim the dependent care credit on your next tax return. Finally, you could claim your parents' medical bills on your taxes to receive a medical expense deduction. Of course, this benefit also includes the expense of long-term care insurance.
Government Assistance For Family Caregivers: Bottom Line
Of course, caring for another person can significantly impact your physical and emotional health. And when you throw in the financial impact that caregiving can have, your responsibilities can quickly become all-consuming when you don't have the proper support. And while self-care and respite breaks can help, government assistance for family caregivers can significantly benefit your financial wellbeing. You have several options to find help, such as:
State Medicare Savings Programs
Veterans programs like A&A, housebound benefits, or PCAFC
Medicare Supplemental Insurance
Tax credits for family caregivers
MeetCaregivers can also help. So if you're interested in hiring a caregiver through our agency or want to know more about the cost of home care, book a call 1 (888) 547-1136 or find a caregiver today.
Additionally, you can find more information and resources for family caregivers and seniors in our Blog.
Anonymous. (n.d.). Understanding Medicare: A Guide for Caregivers. Medicare Advantage. Retrieved March 28, 2022, from https://www.medicareadvantage.com/benefits/medicare-caregiver 

Christian, R. (2022, March 2). Medicare and Caregivers. RetireGuide. Retrieved March 28, 2022, from https://www.retireguide.com/medicare/coverage/caregivers/ 

Fletcher, K. (2022, January 14). Does Medicare Pay for a Caregiver? Oak Street Health. Retrieved March 28, 2022, from https://www.oakstreethealth.com/does-medicare-pay-for-a-caregiver-727397 

Medicare.gov. (n.d.). Home Health Services. Home Health Services Coverage. Retrieved March 28, 2022, from https://www.medicare.gov/coverage/home-health-services