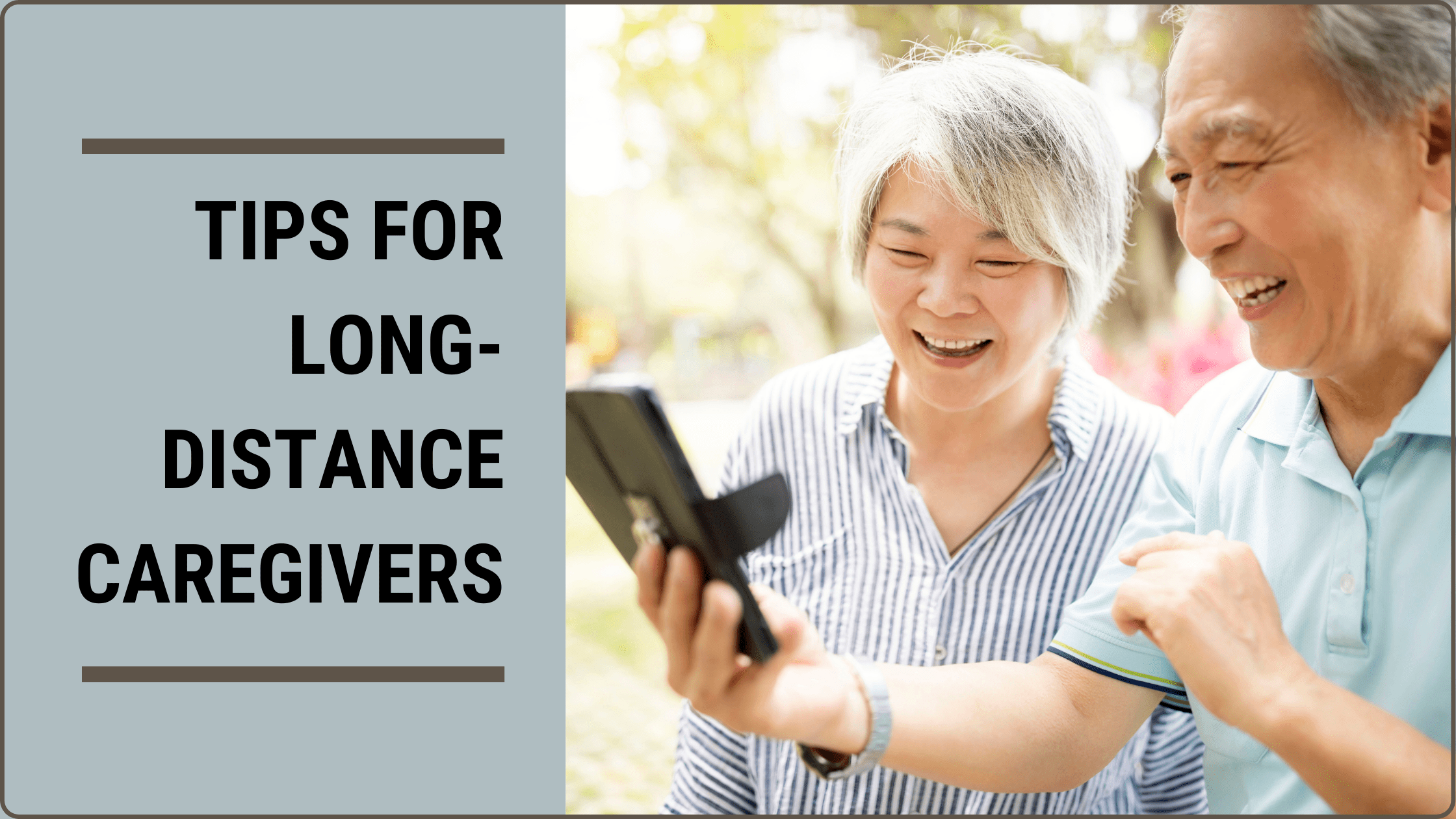 Do you provide care for an aging parent or relative who lives at least an hour from you? If so, you are one of the many long-distance caregivers in the US. Living away from your loved one can make caregiving more difficult, so here are a few tips for long-distance caregiving to help you.
Updated March 8, 2023
How To Manage Long-Distance Caregiving
If you are responsible for the care of an aging loved one who lives apart from you, you may not get to see them as often as you would like. It can be jarring when you return home to see your parents after some time and find them a little more white around the ears than you remember. 
If this sounds like your situation, you aren't alone. A recent study found that over 6.6 million caregivers and their relatives live an hour or more from each other.
Whether you live across the state or the country, you probably wonder how you can ensure your loved one's needs are met. Perhaps you are concerned that your parent is not receiving the proper care they may need, particularly if their physical or mental health has declined.
Watching your parent grow old can be difficult. Aging is a natural process, but that doesn't make accepting your parent can no longer care for themselves any easier. Hopefully, these tips can help you create an effective plan for long-distance caregiving. 
Long-Distance Caregiving Facts
The average long-distance caregiver lives 450 miles (about 7 hours) from their loved one.
While women make up 75% of family caregivers, more men (58%) take on the responsibility of long-distance caregiving.
Long-distance caregiving costs family caregivers more per year (around $8,728) than co-resident caregivers (roughly $5,885) or those who live near their loved ones.
47% of long-distance caregivers are more likely to experience emotional distress than co-resident caregivers (43%) or those who live within one hour from their care recipient (28%).
Signs Your Loved One Needs Help At Home
There are warning signs when your parent or loved one needs help at home. These signs can range from neglecting their financial responsibilities, their home, or their appearance and health.
We've all dropped the ball regarding financial obligations at one time or another. But it may be time to intervene if you notice that your parent is repeatedly (though unintentionally) ignoring their fiscal responsibilities. Bounced checks, calls from collection services, and unpaid bill notices are all signs an aging parent may need more assistance from you.
Additionally, if your parents' home appears poorly maintained, or there are broken appliances or a general sense of disorder or dirtiness, this could be a sign they aren't capable of keeping up on routine home maintenance or aren't aware of their surroundings.
But outward signs such as trouble remembering to pay bills or taking care of their home aren't the only warnings. For example, suppose your loved one seems to undergo mood changes, especially more extreme mood swings, or seems confused while doing a familiar task, or forgets to take medication and seems disinterested in activities they once enjoyed. In that case, they may need more monitored care than what they are getting.
Long-Distance Caregiving Tips
Consider Outside Services
Whether you live long-distance or locally, the decisions that come with finding the right care for your parent or relative are challenging. Your relative may exhibit multiple warning signs but is reluctant to move to a care home. You may not want to put them in an assisted living facility but fear they could hurt themselves without someone monitoring them.
Initially, you and your parent may feel more comfortable with yourself filling in as their primary caregiver. However, the responsibilities often grow as your loved one ages, placing more stress on you. As a result, you may not have the time to give your parent the care they need, or your own quality of life may deteriorate. Maybe you currently find yourself in this situation already.
Hiring a caregiver is one way to give your loved one the care and support they need while maintaining a degree of independence at home. If you and your relative live far apart, in-home help will give you peace of mind. When you decide to hire someone to help your parent at home, several options are available. You can hire a caregiver independently or look for one at a reputable agency.
Hiring a caregiver on your own creates more work for yourself. You become their private employer and must deal with the paperwork and legalities this route entails. A lot of work is involved in ensuring you are hiring the perfect caregiver. This route is intensive, from screenings to legal documents, payments, and billing.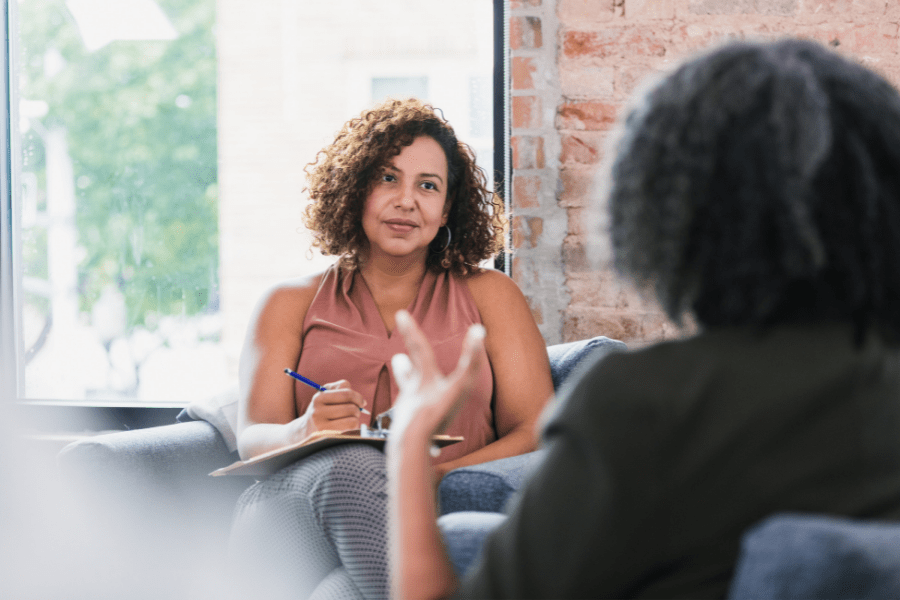 Planning and organization are essential whether you've supported your loved one for years or are new to long-distance caregiving. With that in mind, your first step is making sure that you, your loved one, and others involved in the care plan can easily access important documents, records, and information, such as:
Living will
Power of attorney
A medical power of attorney
An advance directive for medical care
Contact details for your loved one's medical providers
List of prescriptions, including their purpose and dosage
Secondary plan of care if you as the primary caregiver can no longer care for your loved one
An updated daily care plan that includes schedules, routines, and tasks
Open long-distance communication, planning, and a clear idea of everyone's role in your loved one's care are essential. But these elements are even more crucial for long-distance caregiving. For example, you can effectively manage your parent's care with other relatives and care team members via Zoom, Google Meet, Skype, or FaceTime. During these meetings, you should discuss critical points in your loved one's care, such as:
The current state of their health
Existing needs and potential changes to these
Extra assistance they mentioned they need
Whether you as the primary caregiver need more help or support
Which community support or services your family utilizes
Know The Signs Of Elder Abuse & Neglect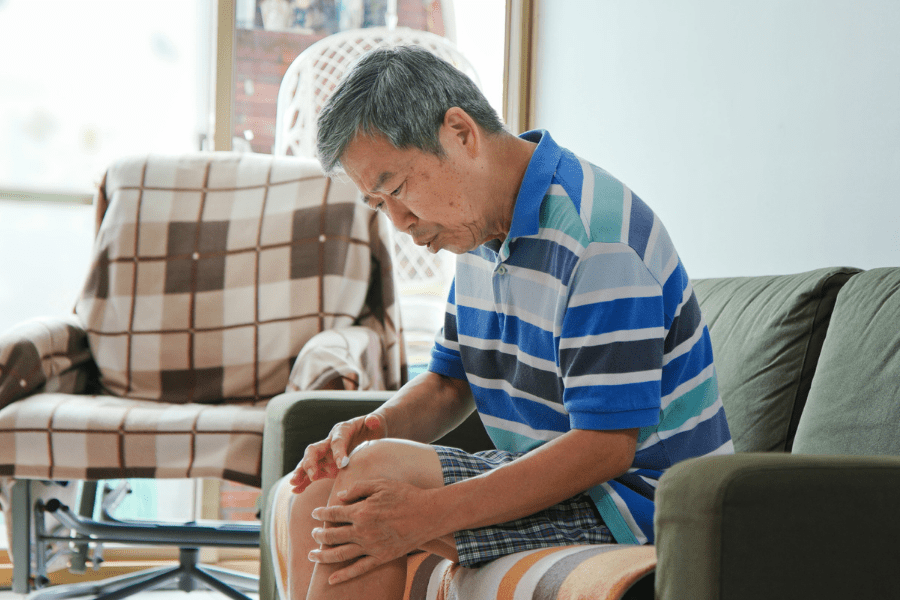 When you live away from your loved one, it can be challenging to identify mistreatment. But you can look for evidence when you talk to your loved one and other caregivers during visits.
Elder abuse isn't only physical and includes emotional, sexual, and financial mistreatment. According to the National Council on Aging, 1 in 10 older Americans has experienced elder abuse.
Moreover, 60% of abusers are family caregivers. Abuse can unintentionally arise due to the stresses of the role, or it can be maliciously intentional. Regardless, you, as a long-distance caregiver, must recognize signs of elder abuse, such as:
Unexplained abrasions, burns, cuts, bedsores, etc.
Poor physical hygiene or grooming
Appearing unfed or undernourished
Unusual variations in spending habits, unpaid bills, or unaccounted expenses
If you notice these signs, talk to your loved one's physician or a trusted home care provider as soon as possible. And if you believe there is an immediate threat, call adult protective services or law enforcement immediately.
Make The Most Of Your Visits
Regular visits are essential, whether once a month or once a week. Not only are they important for your relationship, but it gives you a chance to monitor their health and wellbeing, too. So when you visit your loved one, include these activities in your plans to make the most of your time:
Spend one-on-one time together doing relaxing activities that you both enjoy, like walking, watching movies, or catching up with local friends and family.
Assess their ability to perform everyday activities such as personal care, eating, communicating, and other tasks.
Accompany them to appointments (if appropriate or permitted), such as the doctor, legal counsel, or financial planner.
Get input from other caregivers, relatives, friends, and neighbors about your loved one's health and wellbeing.
Also, if your loved one has another caregiver nearby, make a point to offer your support so they can rest and recharge. Lastly, try to limit distractions as much as possible so you can give your parent and their primary caregiver your full attention.
Learn How To Support From Afar
When you live away from your parent, you may feel limited in your ability to provide care and support. However, there are many things you can do, such as:
Finding respite care for the primary caregiver.
Organizing in-home services, adult day care, and related support.
Assisting with bill payments, money management, insurance, and other financial tasks.
Planning for your loved one's future care, whether at home or in a care facility.
Arranging routine meetings with other relatives or care team providers to address changes in your loved one's care.
Offering emotional support and listening to your loved ones when they mention concerns or frustrations.
Regular contact with your loved one, whether over the phone, through video calls, letters, or text.
Coordinating information about your loved one's health conditions, insurance benefits, prescriptions, and other needs.
Understand How To Cope With Guilt
When it comes to long-distance caregiving, it's normal to struggle with feelings of guilt. You may feel like you should do more to help or that you could spend more time with your parent. However, it's important to remember that you can only do so much.
You do your best given the circumstances, and being hard on yourself doesn't do anything but make you feel worse. Instead of dealing with these feelings alone, consider seeing a therapist or joining a caregiver support group. You can hear others' stories and gain insights that can help you make the most of your situation.
MeetCaregivers Can Help With Long-Distance Caregiving
MeetCaregivers is here for caregivers near and far. If you and your loved one need extra assistance with long-distance caregiving, we can help. To start, call 1 (888)541-1136 and ask us more about hiring a full-time or part-time caregiver. Or, find a caregiver today.
Check out the Blog to find more resources for family caregivers and seniors.
Acosta, K. (2021, October 12). 18 Signs Your Aging Parent Needs Help. APlaceForMom.com. Retrieved July 6, 2022, from https://www.aplaceformom.com/blog/12-01-2015-signs-your-senior-parents-need-help/
Family Caregiver Alliance. (2016, February 17). Caregiver Statistics: Demographics. Caregiver.org. Retrieved July 6, 2022, from https://www.caregiver.org/resource/caregiver-statistics-demographics/
Gilles, G. (2015, April 9). Meeting the Challenges of Long-Distance Caregiving. MentalHelp.net. Retrieved March 21, 2019, from https://www.mentalhelp.net/blogs/meeting-the-challenges-of-long-distance-caregiving/
Mayo Clinic Staff. "Caregiving: Tips for Long-Distance Caregivers." Mayo Clinic, Mayo Foundation for Medical Education and Research, 14 Feb. 2020, www.mayoclinic.org/healthy-lifestyle/caregivers/in-depth/caregiving/art-20047057
National Alliance for Caregiving, & Zogby International. (2004, July). Miles Away: The MetLife Study Of Long-Distance Caregiving. Caregiving.org. Retrieved July 6, 2022, from https://www.caregiving.org/wp-content/uploads/2020/05/milesaway.pdf
NIH National Institute On Aging. "8 Tips for Long-Distance Caregiving." National Institute on Aging, U.S. Department of Health and Human Services, 16 Mar. 2017, www.nia.nih.gov/health/8-tips-long-distance-caregiving