What Is The Sandwich Generation?
The sandwich generation refers to middle-aged adults who care for their aging parents while raising their own children. Notably, this term isn't specific to a specific age group (like Baby Boomers or Zoomers). Rather, anyone who supports their children and parents simultaneously can belong to the sandwich generation.
The following information comes from a 2021 survey on sandwich generation caregivers by Pew Research Center:
23% of adults belong to the sandwich generation.
7–10 million adults are long-distance caregivers.
By 2030, the number of seniors 65 and older will surpass 70 million.
Adults in their 40s are most likely to be sandwich generation caregivers.
54% of sandwich generation caregivers care for a parent 65 or older and a child.
1 in 5 sandwich caregivers has a child under 18, has financially supported an adult child, and cared for an aging parent.
Longer longevity and later-in-life childbearing have primarily driven this phenomenon. People live longer, but many lose the ability to properly support or care for themselves. This increases their likelihood of needing support from their children, who are also raising their own families.
Three Types Of Sandwich Generation Caregivers
According to Carol Abaya, an aging and elder/parent care issue expert, there are three types of sandwich generation caregivers:
Traditional sandwich generation: Adults who care for their aging parents and young children.
Club sandwich: Adults aged 40-60 who care for aging parents, adult children, or their grandchildren. Also refers to adults between the ages of 20-40 who care for aging parents, young children, or their grandparents.
Open-faced sandwich: Anyone else who helps provide senior care.
Naturally, the dual demands of caring for children and aging parents can severely affect other areas of life. This creates a ripple effect of consequences on the family, community, state, and federal levels.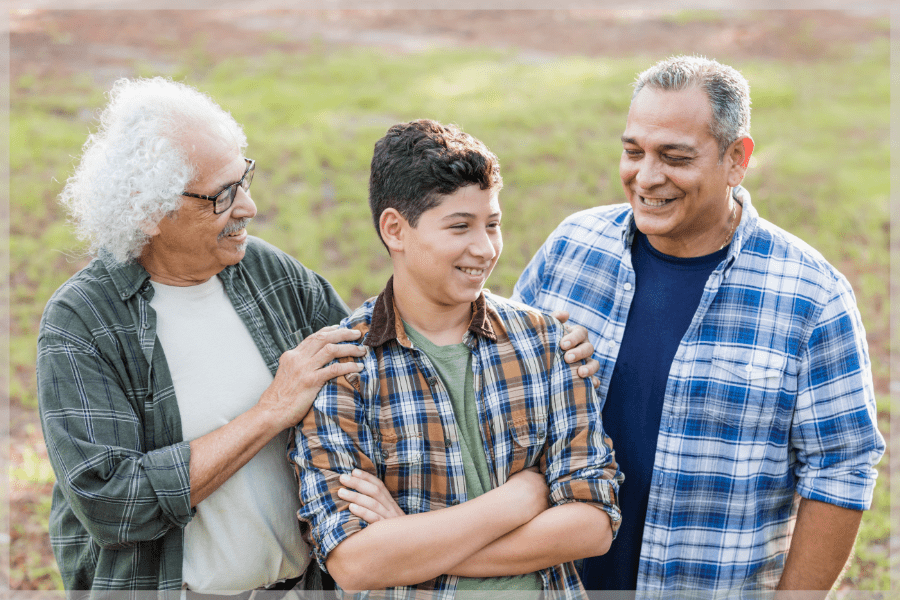 Challenges Facing Sandwich Generation Caregivers
Caring for young and aging loved ones is exceptionally capital-, time-, and labor-intensive. It also significantly impacts financial status, personal time, health, and career development. Additionally, sandwich generation caregivers must also juggle numerous demands from other areas of life, like work.
Given this Herculean task, it's no wonder that the sandwich generation often reports feelings of depression, stress, and burnout. Resources for these caregivers exist, but unfortunately, so do additional hurdles in accessing the proper support to support their families, loved ones, and themselves.
The financial burden and day-to-day duties of caring for both parties with little time left over for yourself can often be overwhelming. In addition, medical costs, daily activities, supervision, and other concerns can also take an emotional and mental toll.
Whether you realize it or not, the strain can take a mental, emotional, and mental toll. Some of the common things many sandwich generation members suffer from include:
Caregiver burnout can instill feelings of depression, guilt, and isolation.
Members of this generation may experience role strain, where they struggle to fulfill the role of spouse, parent, and child while managing many other responsibilities. This can perpetuate feelings of inadequacy and depression.
Managing work, hobbies, relationships, and personal time can be difficult, if not downright impossible, in some respects. In addition, being stretched thin daily can cause psychological problems that many caregivers are unaware of.
Management Tips For Sandwich Generation Caregivers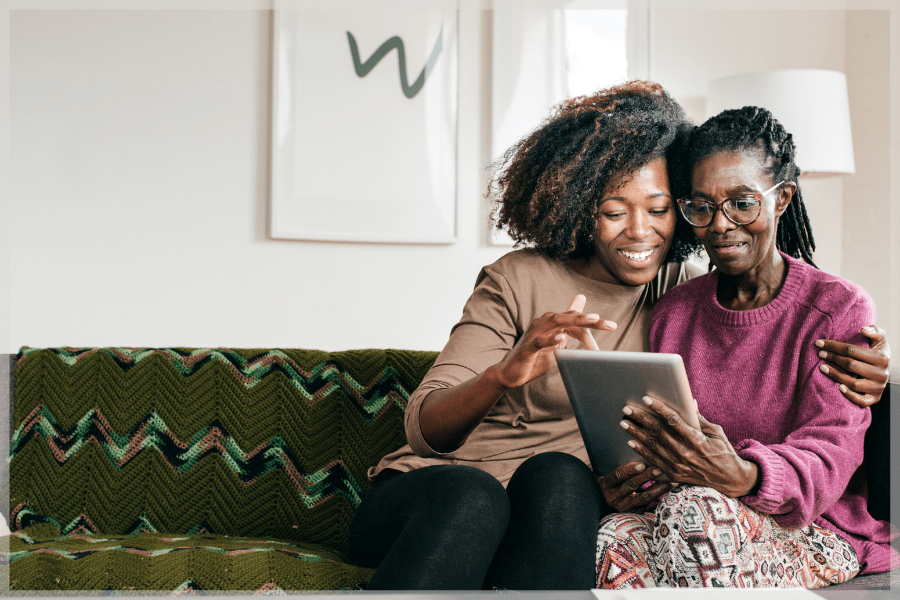 Whether you're welcoming your adult child back home or still raising youngsters, supporting your aging parents can complicate many aspects of your life. So here are a few strategies to help you as a member of the sandwich generation.
Create A Daily Or Weekly Plan
There's never enough time to complete everything on our to-do lists. But we'd say the same thing even if we had more hours in the day. So therefore, recognize that you can only do so much and pat yourself on the back for completing what you can.
One of the best things you can do to shake this feeling is to outline your day and prioritize tasks. Then, as you visualize the week ahead, you may find it easier to set realistic expectations or even find pockets of time for yourself.
As a caregiver in the sandwich generation, you may have some level of responsibility for your aging parent's finances. For example, you may be very involved, or you may only offer monthly bill reminders.
If you still need to, assess your and your parent's finances. Though potentially uncomfortably, this task will help determine if your family can afford respite care, adult day care, or part-time in-home care services. Some may struggle to justify spending on these services. However, for many sandwich generation caregivers, they're the only way to get a break.
If your parents' finances overwhelm you, consider contacting a financial planner or bookkeeper to manage things. The extra support can ease the burden of organizing loved ones' finances and give you more time for other responsibilities.
Consider Professional Support
Unfortunately, there may come a time when you can't keep up with your job, care for your parents and children, and manage everything else. Before you reach that point, it may be best to hire a professional caregiver.
A professional caregiver will give you more time to fulfill your other roles in life. At the same time, your loved one still receives exceptional care. In addition, a caregiver can give your parent their undivided attention and full support throughout the day.
Many people feel guilty about hiring a caregiver. But you shouldn't let that stop you from discussing your needs with your loved one. Caregiving is a job that requires 100% of your attention. Simply put, supporting your parent on top of everything else you have on your plate isn't humanly possible.
Resources For Sandwich Generation Caregivers
If you're looking for other resources for help in caregiving, AARP Massachusetts is an excellent source. Here, you can find information and assistance with caregiving. Meal delivery and resource guides are just a few things on their website.
MassOptions can assist as well. The face of caregiving varies from family to family, and the challenges can change just as much. MassOptions has resources for Alzheimer's patients, grandparents raising grandchildren, family support, and much more.
Here are a few national resources for family caregivers: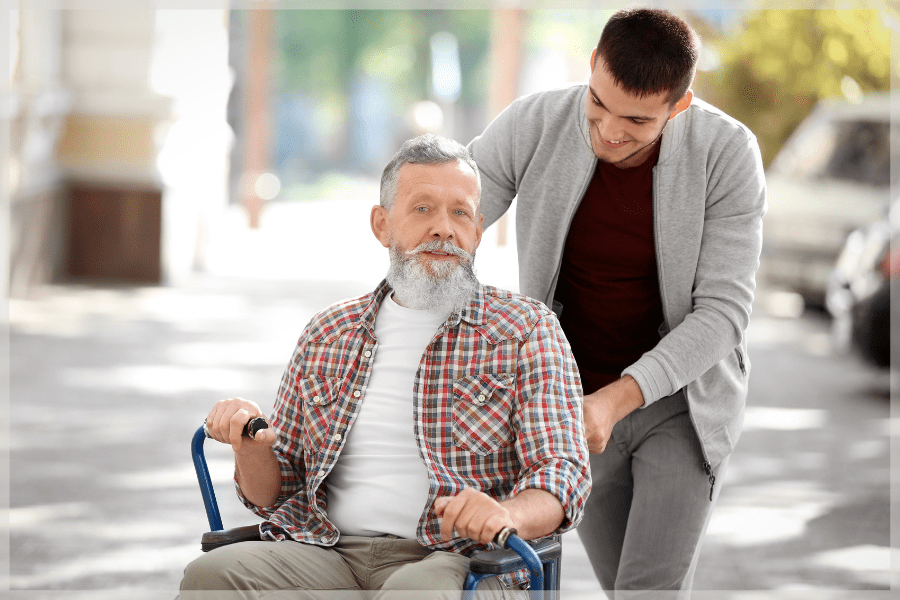 MeetCaregivers Supports Sandwich Generation Caregivers
Caregivers in the sandwich generation have the unique and challenging task of caring for their aging parents while raising their own families. Unfortunately, caregivers often experience numerous adverse consequences in other areas because of this and other responsibilities.
As a member of the sandwich generation, you are not alone. Watching your parents age while supporting their wellbeing is complex. But it doesn't have to be overwhelming. There is nothing wrong with reaching out for help.
MeetCaregivers wants to help more family caregivers by ensuring their loved ones receive quality care at home. To learn how we can help, call 1 (888) 541-1136. Or, get started and find a caregiver today.
Find more resources and information on our Blog.
Horowitz, J. M. (2022, April 8). More than half of Americans in their 40s are 'sandwiched' between an aging parent and their own children. Retrieved December 29, 2022, from https://www.pewresearch.org/fact-tank/2022/04/08/more-than-half-of-americans-in-their-40s-are-sandwiched-between-an-aging-parent-and-their-own-children/
Hoyt, J. (2022, June 15). The Sandwich Generation. The Sandwich Generation | What is the Sandwich Generation? Retrieved March 13, 2019, from https://www.seniorliving.org/caregiving/sandwich-generation/
James, S. D. (2022, May 16). The sandwich generation: How to cope with kids and aging parents. Coping tips for the Sandwich Generation. Retrieved December 29, 2022, from https://www.aetna.com/health-guide/sandwich-generation.html
Marcella. (2020, January 3). Health Care and the Sandwich Generation. Understanding Health Care and the Sandwich Generation. Retrieved December 29, 2022, from https://www.nwpc.com/health-care-and-the-sandwich-generation-infographic/
Stringfellow, A. (2018, January 17). Caregiver 101: What is the Sandwich Generation? Retrieved March 13, 2019, from https://blog.caregiverhomes.com/sandwichgenerations
Wikimedia Foundation. (2022, July 11). Sandwich generation. Sandwich generation – Wikipedia. Retrieved March 13, 2019, from https://en.wikipedia.org/wiki/Sandwich_generation