Delicious And Nutritious Summer Recipes For Seniors
As we age, our taste buds and nutritional needs can drastically change. While older adults may consume fewer calories, they require more nutrients like B vitamins, calcium, and protein. It might be tricky to find recipes that are as delicious as they are nutritious, but these summer recipes for seniors will satisfy any craving.
Go bananas for a breakfast that is perfectly filling and sure to satisfy all morning long! It takes next to no time to make and requires very few ingredients. Give it a try and enjoy!
Ingredients:
1/3 cup instant oatmeal
1/8 tsp salt
3/4 cups boiling water
1/2 cup of frozen yogurt (optional)
1/2 banana cut into slices
Instructions:
Mix the oats, salt, and water in a microwave-safe bowl.
Microwave for 1 minute, then stir. Repeat, checking every 30 seconds until you achieve the desired thickness.
Let cool, then top with banana slices and optional frozen yogurt
Recipe courtesy of aplaceformom.com.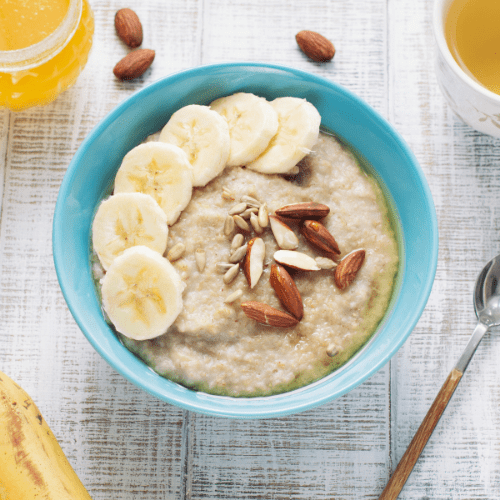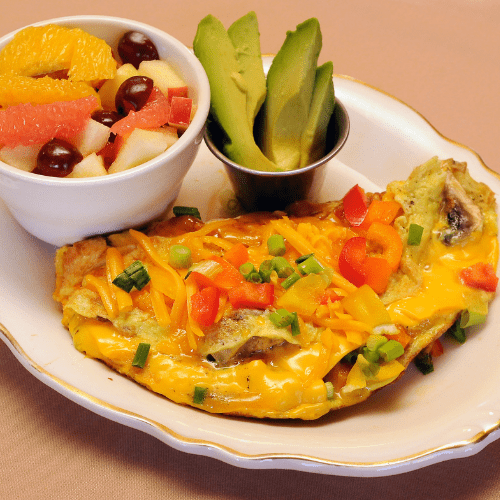 Wake up your tastebuds and yourself with the bold flavors of Southwest cuisine. Out of our list of summer recipes for seniors, this is our favorite. Not only that, but it combines everything needed to create a nutrition-packed meal that doesn't skimp on taste.
Ingredients:
2 eggs
1 tbs olive oil
Pepper jack cheese
Salsa or chili sauce
Avocado, cut into slices
Instructions:
Warm a skillet on the stove and drizzle the olive oil once heated. Meanwhile, beat two eggs in a bowl.
Pour the eggs in the skillet, then toss in your desired amount of pepper jack cheese and salsa or chili sauce.
Cook until the eggs are firm, then fold. Remove from pan and top with avocado slices and more salsa or sauce if desired.
Recipe courtesy of care.com
Baked Apple Cinnamon French Toast
Now you can get your sweet tooth fix in addition to a healthy serving of soluble fiber and protein. This casserole can be made in large batches and frozen to stay good for up to two months, though it's so good we doubt it'll last that long!
Ingredients:
10-12 slices of stale bread (preferably whole grain) torn into bite-sized pieces
5 cups of milk
2 tsp Stevia or 1/2 cup brown sugar
5 tsp. Cinnamon
2 tsp real vanilla extract
8 eggs
1/4 cup maple syrup
2 apples (cored and sliced)
1/2 cup pumpkin puree
1/4 tsp salt
8 tbsp melted butter or coconut oil
1/4 cup almond meal or ground flaxseed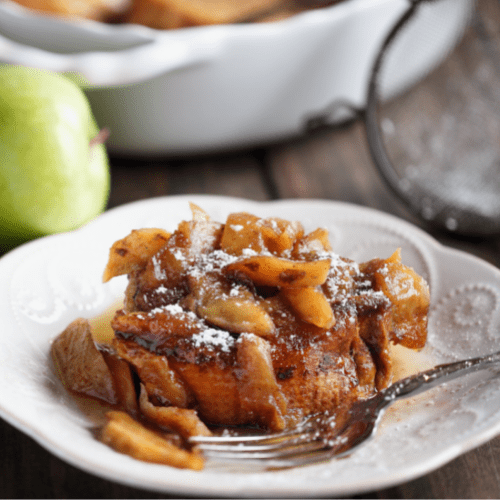 Instructions:
Grease a 9×13 baking dish, then add bread
Next, combine ingredients in a blender, leaving out the almond meal or flaxseed. But if you prefer chunky apple bites or don't have a blender, whisk the ingredients in a bowl.
Beat eggs in a separate bowl, then pour over bread.
Scatter almond meal or flaxseed over egg and bread mixture. Let sit in the refrigerator for as little as 30 minutes or as long as 24 hours. If on a time crunch, you can still bake without letting the dish chill.
Preheat oven to 375°F and bake for 35 minutes, or until the eggs set and top of casserole is golden brown.
Top with butter and maple syrup upon serving.
Recipe courtesy of thrivinghomeblog.com
Cabbage Salad with Chicken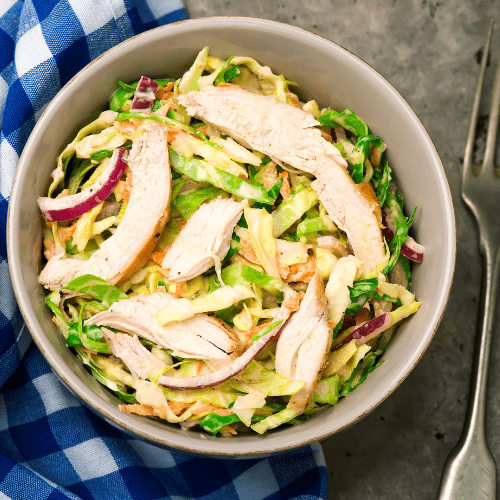 When you crave Chinese for lunch or dinner but don't want your meal loaded with MSG, try this dish instead. It's one of the best recipes for seniors who are on the go and want to fuel their active lifestyle.
Ingredients:
1 medium-sized garlic clove, pressed
4 cups thinly sliced napa cabbage
1 tbs extra virgin olive oil
1 tbs rice vinegar
2 tbs roughly chopped cilantro
1 tsp soy sauce (try low sodium)
1 tbs ginger, minced
4 oz cooked chicken breast, diced into 1-inch cubes (or shredded)
Instructions:
Throw your ingredients in a large bowl, toss, and serve!
Recipe courtesy of aplaceformom.com
Also known as cottage fries, these tasty, savory tots are a healthy alternative to French Fries. Recipes for seniors should be healthy, but they can be comforting as well. These are great for munching or as a side to your favorite meal. After that, dip them in cucumber dip for a refreshingly cool summer snack.
Ingredients:
Potatoes
Salt, pepper, paprika, or your preferred choice of spices
Extra virgin olive oil
Sharp cheddar cheese (grated)
Instructions:
Parboil potatoes, then thinly slice
Meanwhile, as the potatoes cook, preheat the oven to 400°F and grease a large baking sheet.
Toss the rounds in a large bowl with olive oil and spices. Make sure they coat evenly.nl
Lay the rounds on the sheet, making sure the potatoes do not touch. Place in the oven and cook for 10 minutes, checking occasionally.
Flip the rounds and cook for another 10 minutes. Continue to keep an eye on them to make sure they don't burn.
Sprinkle cheese atop the potatoes if desired. Return to oven.
Once they have reached the desired crispiness, remove from the oven and let sit until cool enough to eat.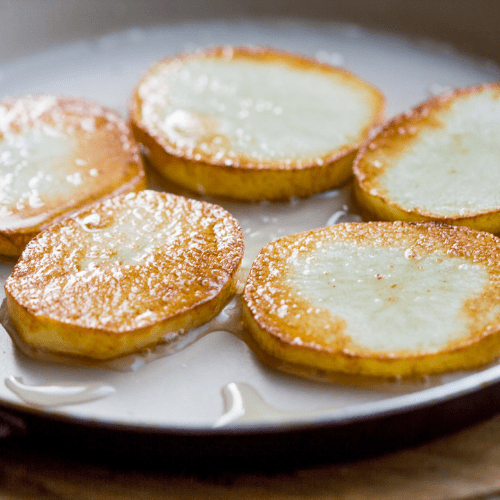 Baked Chicken And Broccoli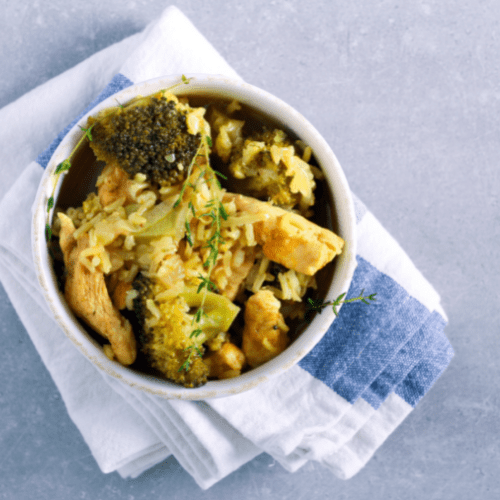 This comfort food is one of the ideal recipes for seniors because it combines hearty flavors without skipping out on nutrition. So if you know you have a busy week ahead of you, make a big batch at the beginning of the week and rest easy knowing you have lunch or dinner taken care of.
Ingredients:
2/3 cup cooked chicken, cut into 1-inch cubes.
2 cups frozen broccoli (Add other frozen vegetables for variety)
1 tsp garlic powder, salt, pepper
75 oz cream of chicken soup
2 cups long-grain brown rice, cooked
1 cup shredded cheddar cheese
Instructions:
Preheat oven to 375°F.
Next, combine chicken, broccoli, soup, rice, and spices in a large bowl.
Grease a large baking or casserole dish, then evenly spread the mixture in it.
Top with cheese.
Bake for 25-30 minutes or until the dish is heated all the way through.
Recipe courtesy of elderoptionsoftexas.com
Summer Recipes For Seniors And Everyone Else
These summer recipes for seniors are just a few of our favorites. So try them out for yourself, your family, or anyone else you think would enjoy them!
As a matter of fact, the next time the grandkids are over, invite them to help you in the kitchen with your next meal. They'll love the chance to contribute!
Then, check out other fun summer activities to do with the grandkids and get inspired today.
We provide qualified professionals to assist with whatever needs you may have.
To learn more, call 1-888-541-1136.
Additionally, read our post about hiring through MeetCaregivers and reach out if you are interested in learning more about our services.
We update our blog every Monday, so check in regularly to find new and helpful information about senior care