Celebrating National Family Caregivers Month
Throughout November, National Family Caregivers Month recognizes and appreciates unpaid caregivers and everything they do. During this month, advocacy organizations and support groups promote events around North America to raise awareness about the resources caregivers need.
National Family Caregivers Month started in 1994 when the National Family Caregivers Association (NFCA) pushed for a month to promote informal caregivers' monetary and psychological value. Since 2000, every president has recognized the 53 million-plus family caregivers who care for their aging, ill, or disabled loved ones.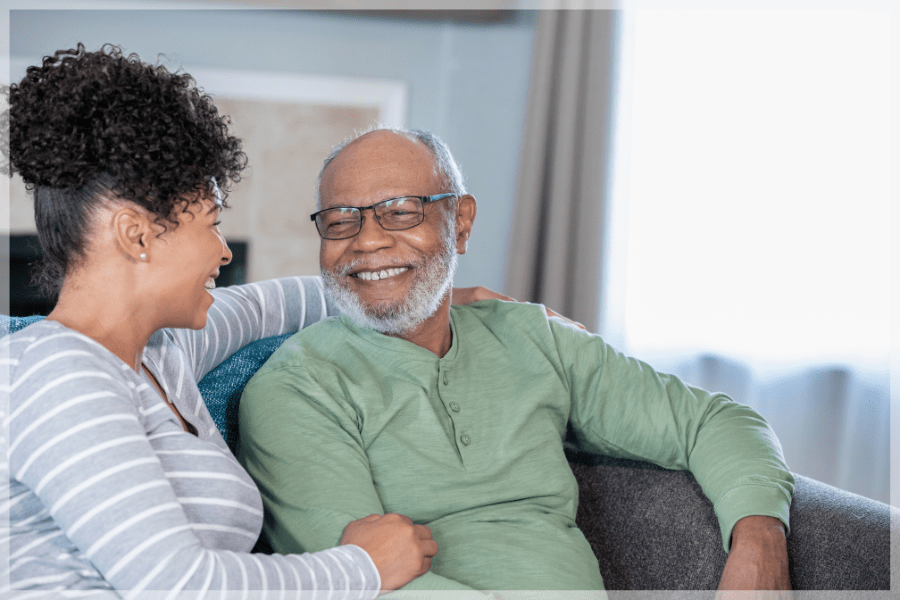 The Importance Of National Family Caregivers Month
Caregiving has many benefits, and providing care for a loved one can be rewarding. However, caregiver burnout is common, as this role can profoundly affect many aspects of the caregiver's life. Consequently, many experience lower physical and mental health, poor work/life balance, or trouble maintaining their social needs.
Family caregivers come from every generation, according to the AARP and National Alliance for Caregiving's Caregiving In The US 2020 Report,
24% were between 18-34 years old
23% were between 35-49
35% were between 50-64
12% were 65-74 
7% were 75 or older.
Researchers found that most older caregivers assist spouses with heart disease or dementia. Often, their souse's condition requires more than 34 hours of high-level care every week. Furthermore, most respondents said they had offered this assistance for over five years.
Not only is the number of older caregivers rising, but so is the rate of millennial caregivers. This group faces its own set of unique challenges that previous generations have not. During November, advocates work to connect both groups with essential resources.
National Family Caregivers Month Supports Mental Health
The COVID-19 pandemic has complicated countless aspects of our lives. As the world continues struggling with the virus, you may feel accustomed to emotions like stress, worry, and isolation.
While caregivers grapple with the changes brought on by the pandemic, they must still meet the needs of their loved ones every day. Even before COVID-19, fulfilling this role was challenging. But now, it can feel more overwhelming.
The stress of caregiving can take a significant toll on the individual's mental health. As a result, many often struggle with depression, post-traumatic stress disorder (PTSD), problematic relationships with substances, and anxiety.
As a caregiver, you may feel your schedule has no room for self-care, especially now. However, maintaining mental health is crucial to your loved one's continued care. Many organizations connect caregivers with resources and tools to better support themselves and their loved ones, including:
Look for these resources and more during National Family Caregiver's Month.
National Family Caregivers Month Advocacy Groups
This observance started in 1994 when the Caregiver Action Network (CAN), which initiated the National Family Caregivers Association, wanted to expand nationwide recognition of family caregivers.
As the US's top family caregiver organization, CAN aims to increase the quality of life for the more than 90 million Americans responsible for loved ones with chronic conditions, disabilities, diseases, and frailties of aging.
This nonprofit organization assists many family caregivers, including the parents of children with special needs, the families of veterans injured in the line of duty, and more. CAN offers education, support, and many resources for caregivers across the US at no charge.
For November, organizations like the National PACE Association (NPA) are working to help family caregivers receive the attention they deserve through the following:
Raising awareness of common issues
Celebrate their hard work
Educate family caregivers about self-identification
Raise support
According to CAN, "Caregiving can be a 24-hours-a-day, seven-days-a-week job. Providing care around the clock can crowd out other important areas of life."
Here are five reasons why caregiving is such a challenge:
1 in 4 caregivers reports that their caregiving responsibilities negatively affect their relationships with other family members.
Most caregivers must juggle career, family, social, and other responsibilities in addition to their caregiving role.
Over 1 million people between the ages of 8 and 18 care for an adult relative.
An estimated 70% of caregivers don't visit the doctor because of their duties.
What the Average Day for Family Caregivers Looks Like
Those who have never acted as the primary caregiver or had experiences with caregivers might not understand the extent of effort that goes into caregiving.
Here are some of the hurdles of caregiving:
Morning: The majority of family caregivers are working mothers with school-aged children. The morning involves readying the kids for school, ensuring their loved one has everything they need, and preparing themselves for work.
During the day: Up to 70% of family caregivers are responsible for handling their loved one's medications. Family members with more severe conditions are more likely to need more direct management. Additionally, the caregiver must make sure the proper medication is taken correctly, as well as ensure the medication list is current.
Throughout the workday: 6 out of 10 family caregivers work full-time or part-time. As a result, many have to cut their hours, take a leave of absence, or quit their job to care for their loved ones.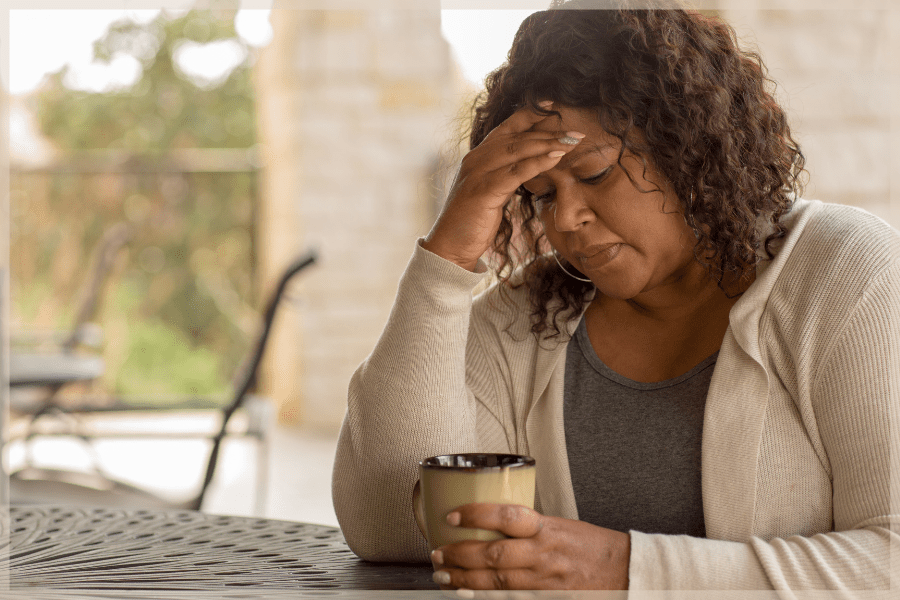 Evening: Caregivers must help prepare meals for their loved ones in addition to the rest of the family. Nutrition is critical for maintaining one's health (physically, emotionally, and mentally) and quality of life.
Late night: This time of night may be the only time the caregiver can take for herself. Taking a step back and recharging is critical for preventing caregiver burnout and adequately caring for a relative.
Middle of the night: Depending on the health and age of the loved one, the family caregiver must prepare for unexpected hospitalizations that can occur overnight. This includes having the correct information and items ready ahead of time, just in case.
How to Participate in National Family Caregivers Month
You don't need to be a family caregiver to take part in observing this month. Here are ways you can get involved and show your support:
Attend a conference or workshop. The most proactive approach to making a change is by attending a local caregiving workshop. You can check the National Alliance for Caregiving (NAC) for details.
Download a caregiving toolkit. Download NAC's Circle of Care Mental Health Toolkit. It discusses self-care, getting an accurate diagnosis, ways to talk to health professionals, community services, and more.
Take a nap! Family caregiving may be an around-the-clock job, but making time for sleep will help you feel better. So instead of doing a task when you have free time, let yourself rest.
MeetCaregivers Supports National Family Caregivers Month
Family caregivers need to know that taking a break is okay when things become overwhelming. Respite care is a valuable resource for caregivers, and MeetCaregivers can help you find a qualified in-home care worker to assist your loved one while you recharge.
We want to support caregivers, their families, and the loved ones they support throughout National Family Caregivers Month and every day of the year. So we're here to help — from free meal delivery, resources for local caregivers, or pairing your loved one with the perfect caregiver.
Call us at 1 (888) 541-1136 or Find A Caregiver today.
Check our Blog for resources and tips for happy, healthy senior living.
AARP and National Alliance for Caregiving. Caregiving in the United States 2020. Washington, DC: AARP. May 2020.
https://doi.org/10.26419/ppi.00103.001
AARP. "Family Caregiver Month: Honor Caregivers This November." AARP, 3 Oct. 2019, www.aarp.org/caregiving/home-care/info-2019/national-family-caregivers-month.html
Jr., Steven May. "Resources." The National Alliance for Caregiving, 2 Nov. 2010, www.caregiving.org/resources/
"National Family Caregivers Month." Mental Health America, www.mhanational.org/national-family-caregivers-month
National Today. (2020, November 1). National Family Caregivers Month – November 2022. NATIONAL FAMILY CAREGIVERS MONTH -November 2022 – National Today. Retrieved from https://nationaltoday.com/national-family-caregivers-month/