Who Are Millennial Caregivers?
Caregivers from Generation X are known as the "sandwich generation," where family caregivers are sandwiched between caring for an aging parent and raising their own families. But as the need for eldercare continues, millennials (adults between the ages of 26-41) are joining the country's ever-growing caregiver population.
Gen X and millennial caregivers share many similarities. They wear multiple hats, juggle many responsibilities, and face similar financial pressures. However, millennial caregivers face unique challenges and needs. For example, they are more likely to be enrolled in school and work full-time. They're also less likely to have the same support systems available to older generations of caregivers.
Millennials and other young caregivers are likelier to report higher financial strain and health problems. Unfortunately, many lack adequate support to overcome these challenges since many caregiving benefits overlook this demographic. For example, adult children caring for elderly or frail parents typically don't qualify for family or parental leave. These workplace benefits would provide better flexibility for family caregivers to support their families.
These "invisible caregivers" are an increasingly important feature of the US's caregiver force. According to a 2018 AARP report, an estimated 10 million millennials care for an aging loved one — about one in four family caregivers. Every week, they provide millions of hours of unpaid care, assisting their aging parents or loved ones with various tasks.
When caregivers of any age have the right resources, they can provide better care for their loved ones, perform better in their jobs, and care for themselves. Understanding millennial caregivers' unique characteristics and challenges is critical to facilitating progressive changes that better support this group of caregivers.
Characteristics Of Millennial Caregivers
Millennial caregivers come from various backgrounds, cultures, and experiences. While the image of the typical caregiver is still a white, late-forties woman, the rate of those who are not white, female, or middle-aged is growing.
Most millennial caregivers assist an aging parent or grandparent who is about 59 years old and has one or more health conditions. These may be an extended physical issue followed by a short-term need or an emotional or mental health concern.
Most millennial caregivers are 18-24 years old.
The average older caregiver is 49 years old, according to AARP. But among millennial caregivers:
35% are between 18 and 24
34% are between 30 and 34
31% are between 25 and 29.
More millennial-aged men are helping care for a loved one.
Although women still make up most unpaid caregivers, millennials account for the growing number of male caregivers in the US. Men account for 47% of millennial caregivers — 10% higher than any other generation.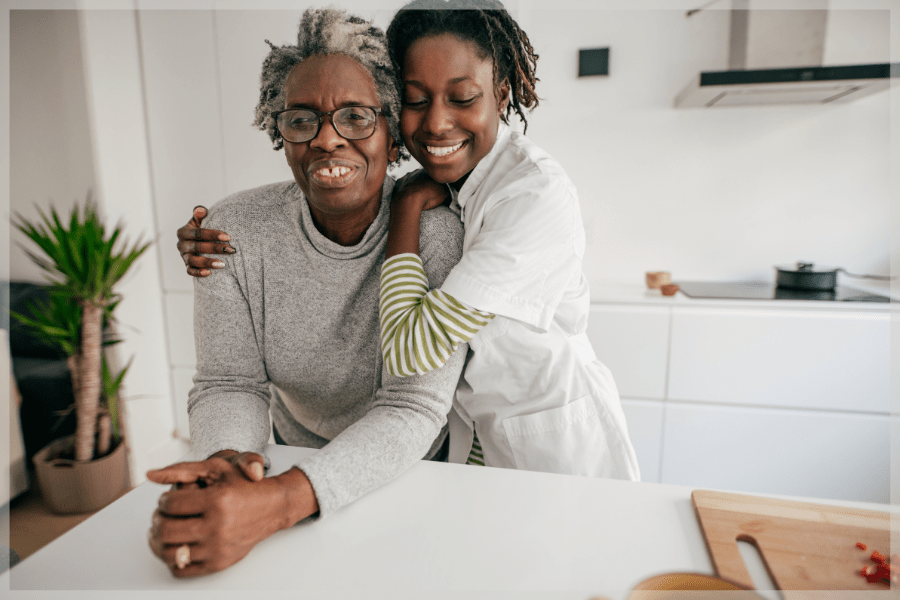 Millennial caregivers are more diverse.
The report found that while ⅔ of Gen X and Baby Boomer caregivers are white, less than 44% of younger caregivers are white. Millennial caregivers have a diverse range of backgrounds and experiences, and over half are people of color. Demographics data from 2015 found that among millennial caregivers:
27% were Hispanic
18% were Black
8% were Asian American/Pacific Islanders.
Millennial caregivers work more, care more, and spend more on caregiving.
Age and ethnicity are just some differentiating characteristics between younger and older caregivers. AARP's report showed that millennial caregivers must juggle work and caregiving responsibilities more than previous generations.
Almost ¾ of younger caregivers work, with 53% employed full-time. This group also spends about 21 hours every week caring for their loved ones, while over one in four spends more than 20 hours. About one in five assists with a loved one's care 40 hours or more a week.
Although many millennial caregivers work full-time, more than half make less than $50,000 each year. One in three makes less than $30,000 annually. Moreover, 27% of their income goes to assorted caregiving costs — the most of any generation.
Their extra responsibilities can significantly affect their career and make achieving higher-level positions or better pay even more difficult. Although 54% said caregiving strongly impacted their careers, including receiving disciplinary action or warnings, most are less likely to discuss their burden with their employers.
Challenges Facing Millennial Caregivers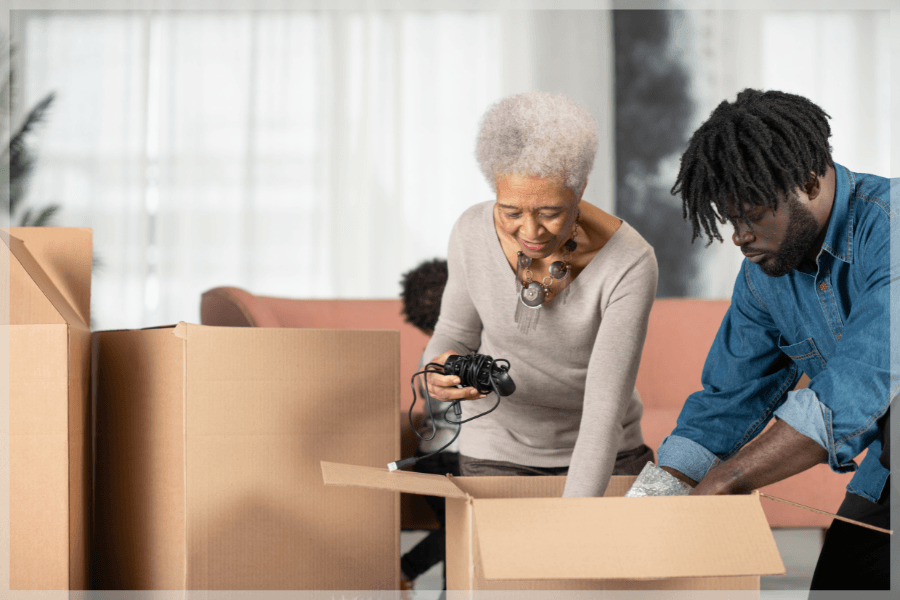 All caregivers face challenges — finances, work/life balance, and burnout. But millennials, in particular, face a unique set of systematic challenges.
For example, many support networks and resources were developed primarily for the quintessential caregiver — a middle-aged female with a well-established career.
Unfortunately, fewer support systems are in place for younger caregivers who, for example, may still be in school or need affordable respite care.
Additionally, many may feel pigeonholed by the selfish, lazy millennial stereotype. This stereotype can cause feelings of insecurity when it comes to addressing critical health concerns. Younger caregivers might fear being dealt with like a child or being perceived as too ignorant to help.
Similarly, many millennials feel uncomfortable or anxious about finding resources and talking to their loved one's doctors. But, again, these feelings can come from worries that professionals will disregard their concerns or not take their role as decision-makers seriously.
Resources For Millennial Caregivers
According to a survey by Embracing Careers, a caregiver advocacy group, "20% of caregivers are new to their role," with millennials and Gen Z comprising 60% of this group.
As the shift from older to younger caregivers takes place, the face of the family caregiver is changing, with 46% of millennials expecting to provide care for a loved one in the future. This transition will bring key policy and program changes, but many millennial caregivers now have a pressing need for them.
Fortunately, many organizations are focused on offering resources for family caregivers, such as:
AARP's Prepare to Care guide offers new caregivers advice about communication, support networks, and finding time to practice self-care.
The American Association of Caregiving Youth (AACY) is a non-profit advocacy group. This organization promotes awareness of young caregivers' challenges and helps them find the proper resources.
Area Agency on Aging (AAA) is a non-profit that can help millennial caregivers find local services for their loved ones and themselves.
Online forums and groups specifically for millennials and other young caregivers.
While these organizations are instrumental in bringing about change, it's just as crucial for younger caregivers to learn how to advocate for themselves. In addition, caregivers of any age should address their challenges with their employers and develop ways to remain committed to both roles.
More employers recognize the growing number of caregivers in the workforce. As a result, some offer homecare benefits and other Employee Assistance. These programs can help caregivers better balance responsibilities in their homes and career.
Geriatric care managers can be a significant asset, as well. These trained professionals can help younger caregivers develop a care plan based on their loved ones' needs. An elder law attorney is another option worth considering.
An elder law attorney can determine if the caregiver's loved one is eligible for government benefits, adult day care, tax credits, and more. They can also help younger adults navigate the complex Medicaid system to ensure their loved one receives the most benefits possible.
MeetCaregivers Supports Millennial Caregivers
Millennial caregivers are rapidly growing and provide millions of hours of unpaid care. Unfortunately, many report worse health than their older counterparts and experience financial strain.
Many lack the same support as other caretakers, adding to their burden. Fortunately, resources for millennial caregivers are growing thanks to increased advocacy, focus, awareness, education, and research.
MeetCaregivers are here for caregivers of every age. If you or a loved one need assistance with transportation, food delivery, or anything else, we can help. Call 1 (888) 541-1136 or Find A Caregiver today.
Check out the Blog to find more resources for family caregivers and seniors.
"'Life Interrupted': More Millennials Are Becoming Caregivers in Their 20s and 30s." Advisory Board Daily Briefing, 4 Dec. 2019, www.advisory.com/daily-briefing/2019/12/04/millennial-caregivers
AARP and National Alliance for Caregiving. Caregiving in the United States 2020. Washington, DC: AARP. May 2020. https://doi.org/10.26419/ppi.00103.001
AARP Public Policy Institute (PPI). (2020, May 7). The "Typical" Millennial Caregiver – AARP Fact Sheet. Retrieved October 31, 2022, from https://www.caregiving.org/wp-content/uploads/2020/05/AARP1316_CGProfile_Millennial_May7v8.pdf
Abrams, Abigail. "The Challenging Life of a Millennial Caregiver." Time, Time, 21 May 2018, time.com/5282340/millennial-caregivers-baby-boomers/
Flinn, Brendan. "Millennials: The Emerging Generation of Family Caregivers." AARP, 22 May 2018, www.aarp.org/ppi/info-2018/millennial-family-caregiving.html
Hayes, Julie. "Navigation." Millennials the New Generation of Caregivers, 13 Nov. 2019, www.benrose.org/-/resource-library/family-caregiving/millennials-the-new-generation-of-caregivers
Dwyer, R. (2020, November 17). The U.S. Carer Well-Being Index: Who Cares for Caregivers? Perspectives on COVID-19 Pressures and Lack of Support. The U.S. Carer Well-Being Index – Embracing Carers. Retrieved October 31, 2022, from https://www.embracingcarers.com/content/dam/web/healthcare/corporate/embracing-carers/home/document/United_States_Carer_Well-Being_Index_Report_FINAL_11.17.20.pdf
Peralta, P. (2022, April 26). Caregiving efforts are excluding Gen Z and millennials. Gen Z millennial caregivers don't have enough support | Employee Benefit News. Retrieved October 31, 2022, from https://www.benefitnews.com/news/gen-z-millennial-caregivers-dont-have-enough-support