Does Your Aging Parent Need More Help At Home?
Does your parent seem more forgetful lately? Is their mail piling up? Do they have a concerning amount of expired food? If so, these are all signs that your mom or dad may need help at home.
It's normal to wonder whether hiring a caregiver for your loved one as they age in place is the right choice. Of course, you only want what's best for them, but you might worry that they won't respond positively if you bring up the question.
However, you deserve the peace of mind knowing that your parents are safe and well-cared for in their home. If you begin to suspect they need help, don't be afraid to voice your concerns.
Here are 8 signs that your loved one may need help at home.
8 Signs Your Loved One Needs Help At Home
1. Memory Loss Or Cognitive Decline
Your loved one's mental abilities are a key factor in their ability to care for themselves. Ask yourself, does your loved one:
Appear unsure of what to say during conversations?
Forget dates or miss appointments and other commitments?
Miss stop signs or get lost while driving?
Show poor judgment or decision-making skills?
Make a point to record any instances you are aware of so you can monitor their cognitive health. You may consider talking to your parent's doctor as well.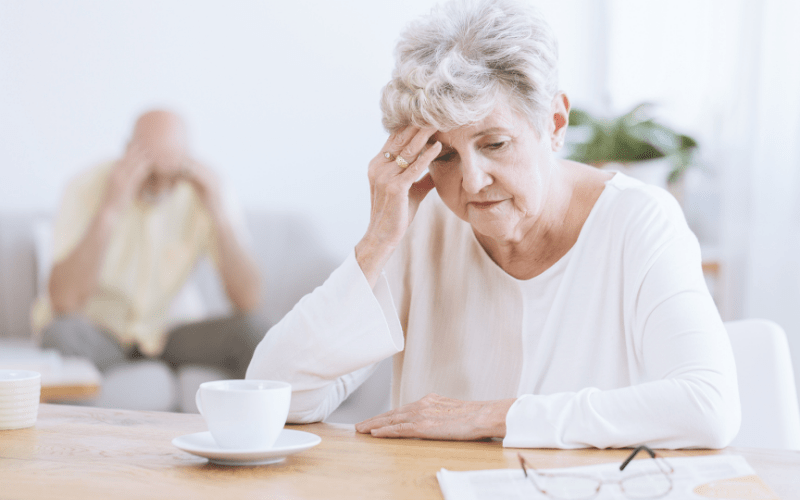 2. Incontinence
Whether it's an occasional accident or frequent leaks, incontinence can put you and your parent in a difficult position. Depending on the frequency, it may be a side effect of their medication or a sign of something serious such as cognitive decline. An in-home caregiver can assist with incontinence and provide specialized care when you cannot.
3. Less Interest In Hobbies And People
Depression in the elderly is a serious and complex issue. As we age, the risk of social isolation and loneliness increases, jeopardizing our wellbeing and quality of life. Your loved one may need help at home if they:
Show less interest in activities or hobbies they previously enjoyed
Become isolated and keep to themself
Feel lonely or depressed
A caregiver can provide much-needed companionship and encourage your loved one to engage with other people and activities. They can also give you more insights into your parent's moods and state of being throughout the day.
4. Appetite Changes
Appetite change is a normal part of aging, but it could lead to serious health problems in your loved one if left unchecked. Your parent may not cook as much as they did before, or only eat unhealthy food. When questioning whether they need help at home, look for:
Weight gain or weight loss
Overeating
Seniors' nutritional needs change over time, and a caregiver can ensure your loved one maintains a balanced, healthy diet. They can also assist with swallowing problems that make eating difficult.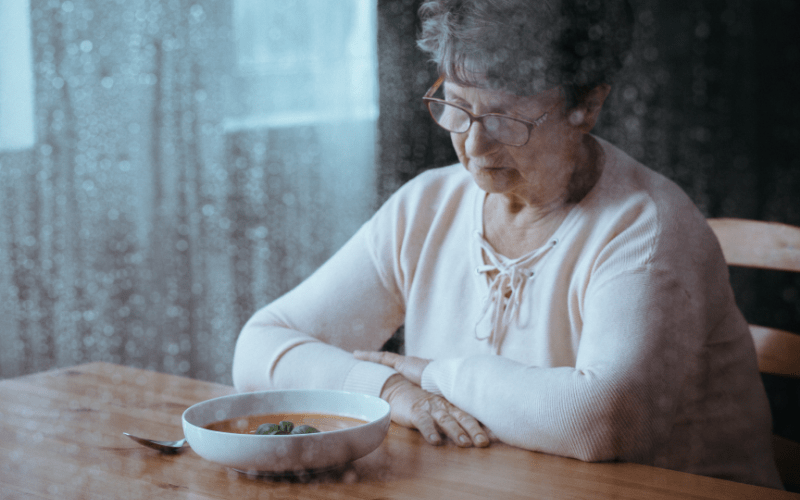 5. Medication Irregularities
Does your parent miss their medication or take the wrong prescription at the wrong time? This is a serious cause for concern that can't be overlooked. If medication reminders and other strategies don't work, you should talk to them about hiring a caregiver.
6. Poor Hygiene
Your loved one may have difficulty maintaining their hygiene if they have a physical condition or struggle with depression. However, poor hygiene could also be a sign of cognitive decline.
You should approach this topic carefully but be firm in your belief that they need help at home. They may feel embarrassed, but assure them that getting help is the best way to ensure their wellbeing.
7. Balance Issues Or Lower Mobility
Balance problems are among the biggest risks for seniors, especially if they live alone. And if your loved one has limited mobility or requires a walker, daily life can become more challenging. Ask yourself: Does your loved one…
Seem unsteady or off-balance?
Struggle to get in and out of bed, dressed, bathed, or walk?
Get the recommended amount of physical exercise?
A caregiver can help them move about and manage everyday tasks around the home to ensure their safety and your peace of mind.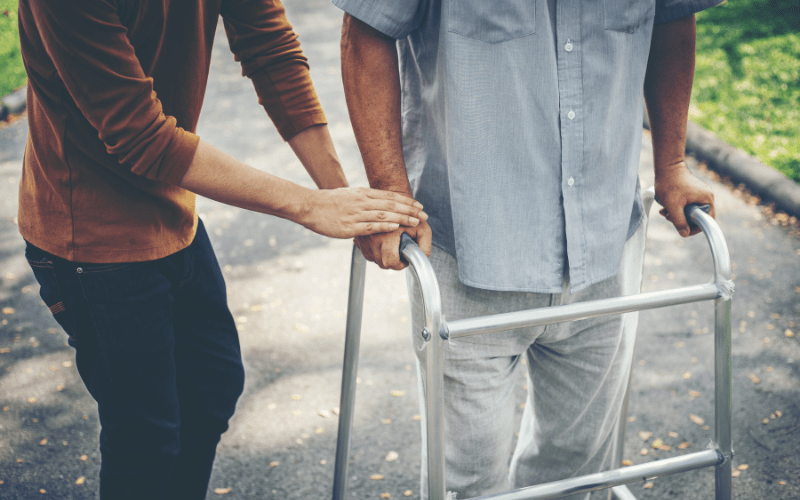 8. Sleeping Problems
Quality sleep is important at every age, but especially for the elderly. However, your loved one may need help at home if they exhibit sleeping problems or changes in their sleeping patterns, such as:
Excessive sleep
Staying awake throughout the night
Walking around their home at night
Signs of fatigue
If your loved one exhibits any of these signs, consult their doctor to understand the causes and find appropriate treatment. In the meantime, an overnight caregiver can keep your parent safe during nighttime wakings and promote healthy sleep hygiene habits.
Meetcaregivers Can Help
An experienced home care worker can help your loved one with all of these activities and more while providing companionship and support for them and peace of mind for you.
If your parent needs more help at home, then reach out to us. We'll discuss your options and next steps.
For more information, call us at 1-888-541-1136.
To find more resources about caregiving, aging, and senior lifestyle, read our Blog, or follow us on Twitter and Facebook.