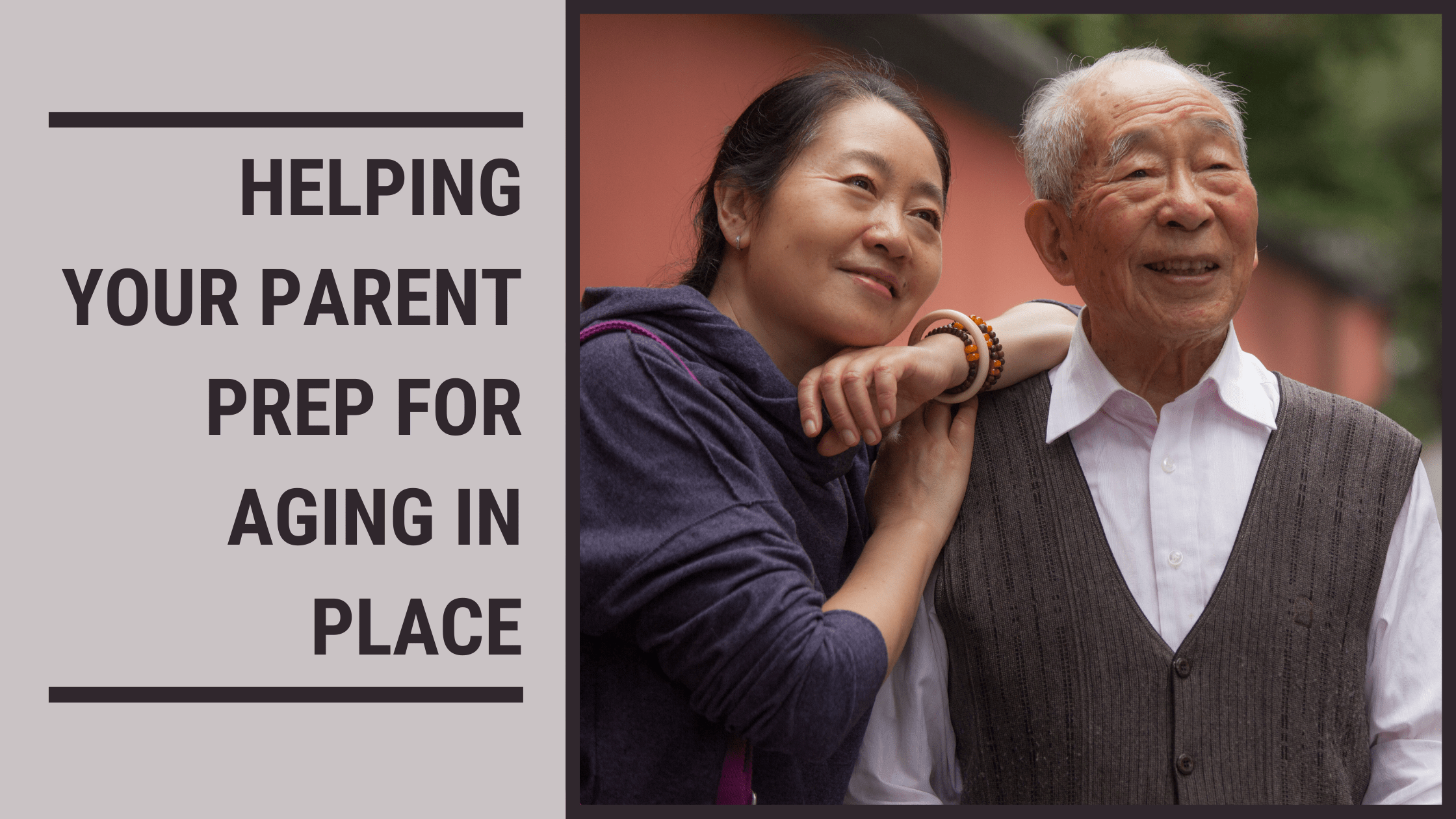 Like other long-term care options, aging in place requires careful planning and coordination. Of course, you can't account for everything, like unexpected illnesses, but you can work with your family to ensure your parents enjoy the full benefits that aging in place brings.
Updated May 17, 2022
Modified April 26, 2023
Is It Time To Talk To Your Parents About Aging In Place?
How often has your mom or dad exclaimed something like "I'm getting old!" while getting up from a chair or picking up something? Older adults frequently make comments like these when making light of their age. But at some point, these remarks might cause you to start thinking about your parent's future – particularly where they should live should their care needs increase.
Your mom and dad likely wish to spend their golden years in the family home rather than an assisted living facility. The choice to age at home is referred to as aging in place.
Aging in place is a type of long-term care where older adults choose to remain at home instead of moving to a retirement or assisted living facility. For older adults who can care for themselves, their home, and their responsibilities, aging in place is a wonderful opportunity. It is also relatively affordable compared to nursing care. Despite the benefits, this decision requires several considerations. No matter how healthy or independent your loved one is, you can never underestimate the importance of planning.
This type of long-term care offers many benefits, such as:
More personal independence
Growing old in a familiar environment
Lower costs compared to traditional assisted living homes
Of course, aging in place isn't suitable for everyone. Take, for example, Fern, a 70-year-old woman living in a city near friends and family. While her declining vision means she can no longer drive, living in a central location makes it easier for Fern to access public transportation, stores, emergency services, and senior services. Moreover, her proximity to these services and amenities allows her to enjoy more independence despite not having a vehicle.
On the other hand, aging in place would not suit Sam, an 80-year-old man living on his family farm. While in good health, Sam lives miles from a small rural town with far fewer options for health care, socialization, and overall support than Fern. In addition, the distance means it could take longer for Sam to receive medical attention in an emergency.
12 Factors To Consider About Aging In Place
Older adults wishing to age in place have more resources than ever to do so comfortably and safely. These resources, including senior care products, advocacy groups, and services, make it easier for your parents to age in place safely while giving you peace of mind.
As mentioned above, careful planning is essential to your parent's care and wellbeing. But while you can't prepare for everything, you can at least consider what type of care your parents would need if a fall or illness occurs.
1. Your Parents' Preferences
When you approach your parents, let them know you want them to participate in the planning process. Be open to their opinions and genuinely listen when they voice concerns. An open dialogue will help alleviate any worries your parents may have.
2. Other Family Members' Involvement
Next, collaborate with your parents and anyone involved in their care to answer questions like the ones below. Together, your family can go over all the factors aging in place involves and develop an air-tight plan that benefits your parents as much as possible.
3. Your Parents' Doctor's Opinion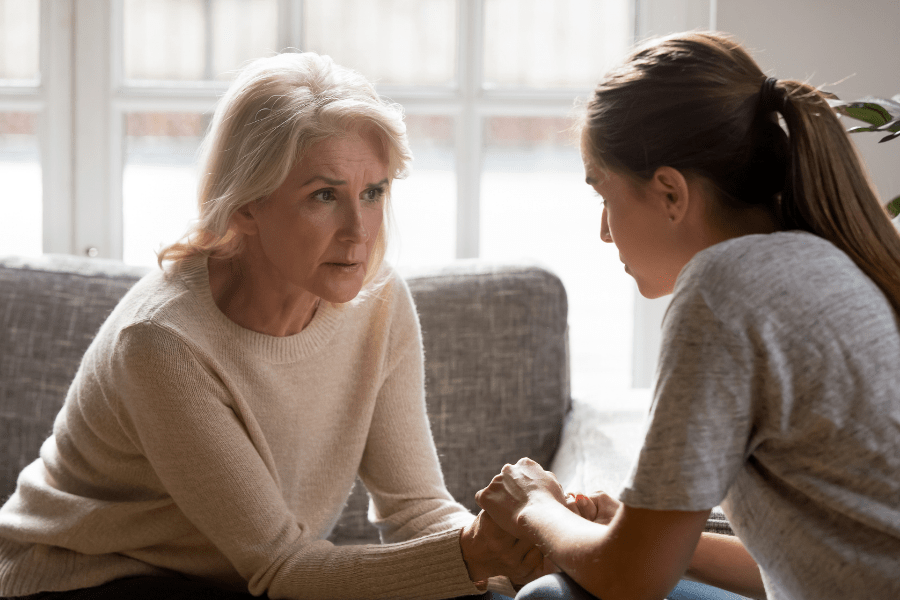 Start by making an appointment with your parent's doctor to discuss any health conditions and determine how these issues could impact their ability to age in place. It would help if you also considered how your parent's health would affect their mobility or ability to care for themselves.
No one wants to imagine the worst, but a part of aging in place means making a plan in case the worst happens. Therefore, it is crucial to communicate with other professionals involved in your parents' care during this step.
4. Other Health Professionals' Opinions
A geriatric care manager or coordinator can help you and your family plan your parent's care. Similarly, preparing for the type of care you need will make aging at home much more relaxed.
Consider hiring an in-home caregiver for your parents, especially if you live in different cities. Caregivers can be as hands-off as you want them to be and will help you stay in your home.
Personal care includes activities of daily living (ADLs) such as:
Personal hygiene
Grooming
Toileting
Dressing
You, another family member, or one of your parents' close friends could assist with these activities. Again, it's crucial to establish your parent's preferences but be clear about your limitations. For example, if your schedule or existing duties prevent you from helping during certain times of the day, you might consider hiring a certified home health aide (HHA) for a few hours.
5. Your Parents' Budget For Aging In Place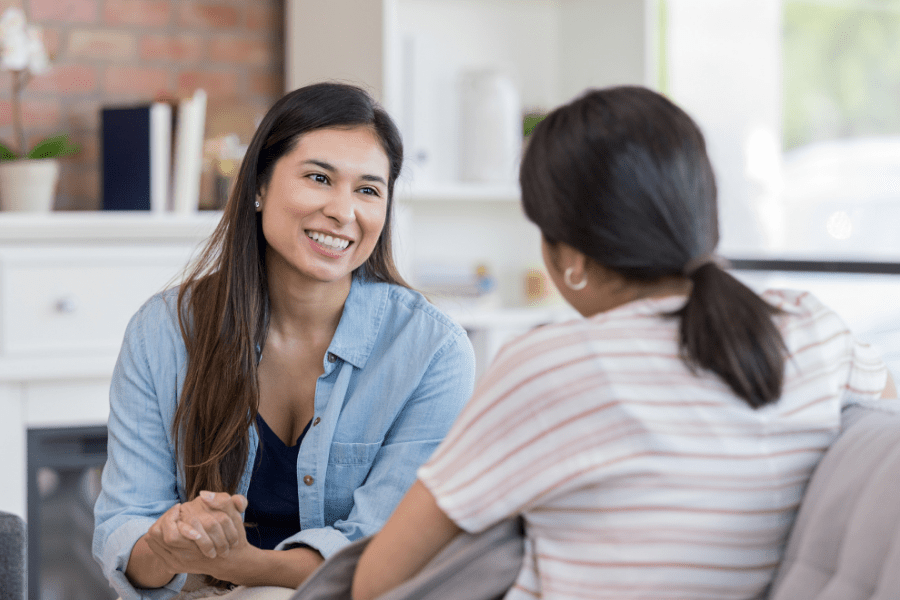 Is aging in place within your parent's budget?
Cost is a significant factor when planning your parent's long-term care, and determining the cost of your parents' needs (and how your family will pay for them) can be overwhelming. Depending on your parent's plan, Medicare may cover some in-home care expenses, home modifications, medical devices, and other things necessary for your loved one's care.
Call your parent's insurer or look online to determine what their plan covers. If one or both of your parents are veterans, contact the VA's Health Care Benefits line at (877) 222-8387 or your local medical facility to learn what benefits you can receive. 
You might be surprised how much Medicaid lowers some of the expenses of aging in place. You may even find that the deductible or premium costs come far below the cost of assisted living or retirement homes.
6. Your Parents' Dietary Needs
What about your parent's diet?
Perhaps your father lives alone and never quite got the hang of cooking. Or maybe your mother's sweet tooth is getting a little too sweet. Of course, these are valid concerns, but fortunately, solving them is relatively straightforward.
So whether you're concerned about your parents' nutrition or how often they spend mealtimes by themself, your plan should include solutions to these problems, such as:
A worship place or senior community center that provides meals if you don't want your parent eating alone every day.
Scheduled days of the week that family members can visit your parent.
Food delivery programs (if your parent is homebound)
Meal prepping or a caregiver to help with daily meals if you worry they aren't getting enough nutrition.
7. Your Parents' Health Needs
What healthcare needs do your parents have?
As your parents prepare for aging in place, you should consider what would happen if they lost their ability to make decisions or care for themselves. Although this topic can be complex, you should discuss advance care directives, power of attorney, and similar end-of-life planning documents.
If your parent has a chronic illness, it's vital to consider the necessary assistance you might need. Additionally, research your parent's insurance plan to see if it covers the cost of an HHA or even a CNA or RN if your parent has more specialized needs.
If your parent forgets to take their medication, you should find a solution as soon as possible to avoid adverse reactions. Luckily, medication reminder products can help elders track their prescription schedules.
8. Your Parents' Social Needs
How will your parent's social needs be met?
Although aging in place has many advantages, it doesn't solve everything. For example, your loved ones could still be at risk of isolation and loneliness if they aren't meeting their social needs. For this reason, helping your parents maintain a healthy social life will be imperative as they age.
Getting out of the house and interacting with others in their age group will tremendously help their wellbeing. So when you talk to your parents about their future, discuss their social needs. For example, does a health condition or mobility issue discourage your parent from going out more frequently? Arrange for different relatives and friends to visit or find volunteers.
Are you unsure of affordable places to take your parent? Local senior centers or support groups are excellent places for entertainment or making new friends. In addition, your community Area Agency On Aging can connect your loved one to local resources to prevent isolation and loneliness.
In addition, age-friendly communities are one way to cultivate a healthy social life and promote healthy aging. Age-friendly communities focus on meeting the needs of seniors by accounting for circumstances that affect their wellbeing.
Massachusetts has several age-friendly communities where you can find your niche. Visit the Massachusetts Healthy Aging Collaborative to learn more about their programs and find out how you can find a community near your home. Or, those living in Boston can take advantage of the Age-Friendly Boston project, a program intended to help seniors live healthy, productive lives.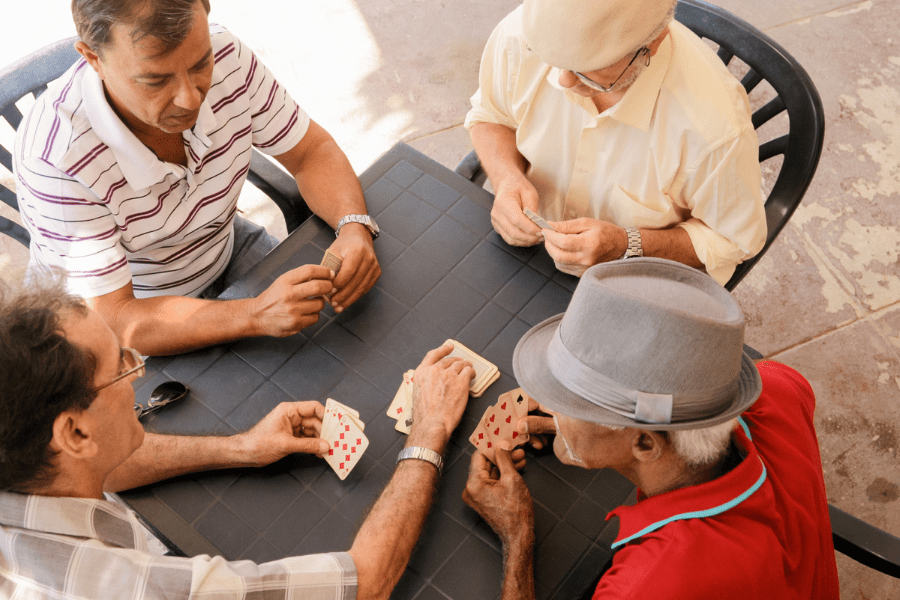 9. Home Modifications For Aging In Place
Is your parent's home set up for aging in place?
As your parents age, they could lose mobility and have trouble getting around the house. Before this happens, assess your parents' home and make any modifications you think will be necessary for the future. You might feel better about your parents' living at home if you implement some home modifications for aging in place, such as:
Grab bars by the toilet, bathtub, or bed
Improving natural and artificial light sources
Non-slip mats in the kitchen, bathroom, and other high-risk areas
Of course, home modifications for aging in place aren't necessarily affordable, so consider your parents' financial needs beforehand. Contact your Area Agency On Aging, state housing department, or volunteer groups to find resources to cover these expenses.
10. Assistive Devices For Home Safety
If falling or illness are your fears, consider purchasing a personal emergency response system (PERS) like LifeAlert. You typically have to pay a monthly fee for this service, but it can help your parent get the help they need faster.
An overnight caregiver can support your parent in the evenings when you can't. But if you have concerns about their safety during the rest of the day, look for local adult day care centers. Many facilities even offer transportation services to and from your loved one's home.
Your parent may not live in a safe neighborhood, or you might suspect abuse from another caregiver. Or you might be concerned about common scams. No matter what worries you, your Area Agency On Aging can help you navigate these situations and get your parents the help they need faster.
11. Your Parents' Financial Obligations
How well do your parents manage financial matters?
If your parents' cognitive health declines over time and they don't want to give up aging in place, you might find yourself responsible for significant financial, health, and legal matters. The occasional late payment is one thing, but if your parent routinely struggles to pay their bills on time, it could indicate something serious.
This situation can be extremely overwhelming, so you should identify places to find support, including:
Another family member
Local volunteer groups
Financial planners
Geriatric care managers
The Area Agency On Aging is an excellent place for reliable referrals. You could help your parents set up automatic payments so they don't miss another bill date. However, only do this if you know they will have enough funds in their account, or they may face costly overdraft fees.
In addition, you may consider reviewing your parents' monthly bank statements and bills for fraudulent charges. It might feel invasive, but it's better than letting this activity go unnoticed.
12. Local Resources For Aging In Place
Whether you hire a professional caregiver or act as the primary caregiver for your parents, you should take advantage of resources and support groups in your area. These organizations can help you find financial assistance, provide guidance about the homecare process, and more.
The following list from the National Institute On Aging offers a few places to find more info about aging in place:
Local or state aging or social service departments
MeetCaregivers Helps Families Prepare For Aging In Place
Aging in place preserves older adults' independence and dignity and leads to a better quality of life. If you choose to age in place and wish to hire a caregiver, we can help. Our professional services can match your loved one to the right home care worker based on their care needs, personality, and many other factors. In addition, we offer many resources to help you as you continue to age in place.
If you have questions about aging in place or long-term care, MeetCaregivers can help — Call 1 (888) 541-1136 or find a caregiver today.
For more resources for family caregivers and seniors, check out our Blog.
Christian, R. (2021, June 14). Aging in Place: A Guide to Growing Older at Home. RetireGuide. Retrieved November 22, 2021, from https://www.retireguide.com/guides/aging-in-place/.
Lambert, A. (2021, June 29). Caring For Aging Parents: Simple 14 Item Checklist. Cake Blog. Retrieved November 22, 2021, from https://www.joincake.com/blog/caring-for-aging-parents-checklist/.
NIH National Institute on Aging (NIA. (n.d.). Aging in Place: Growing Older at Home. National Institute on Aging. Retrieved November 22, 2021, from https://www.nia.nih.gov/health/aging-place-growing-older-home.